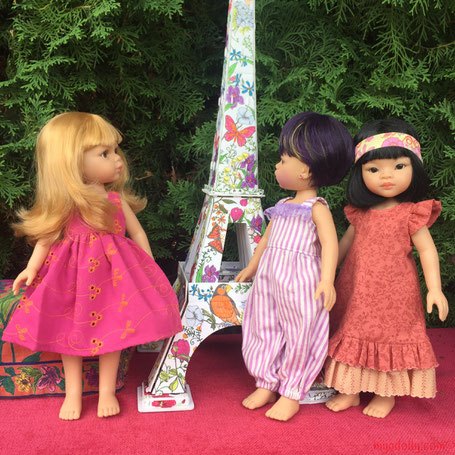 It's the little Amigas!
The Paola Reina Dolltown girls, Undeen, Quilla, and Ling, were really happy this week to get dressed for summer and spend time in the garden!
Undeen got a makeover...a change of hairdo.
We cut her black hair streaked with green and purple! And gave her a short purple bob.
Almost a pixie wig!
She is very cute, and we are happy...
And she got tiny earrings! And so did Quilla, with her golden hair...
Now Ling wants earrings too!
Amigas!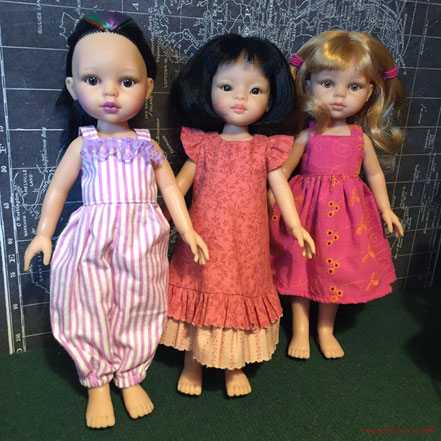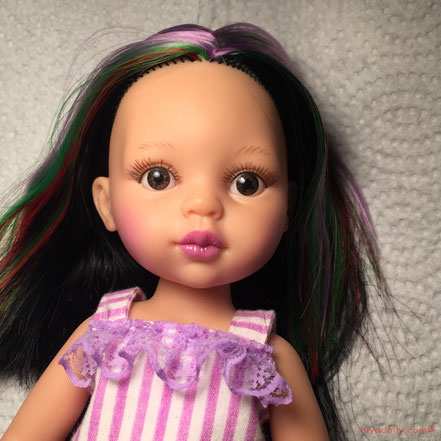 Our Undeen (an Abigail), Ling (a Liu), and Quilla (a Dasha)...
We took the plunge and chopped off Undeen's beautiful mop of hair.
She arrived in a very cute witch outfit, which we have used for all the Amigas and Little Darlings!
I just had to get that mop off and try a different style.
Hard to explain, but doll collectors understand the need to "bond" with a doll... 
AND the Amigas' hair is thick and unruly, all of them.
We tried a few styles...
---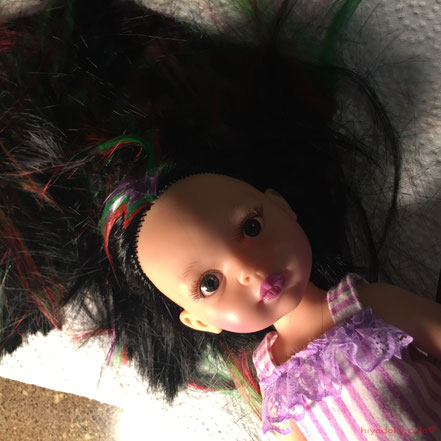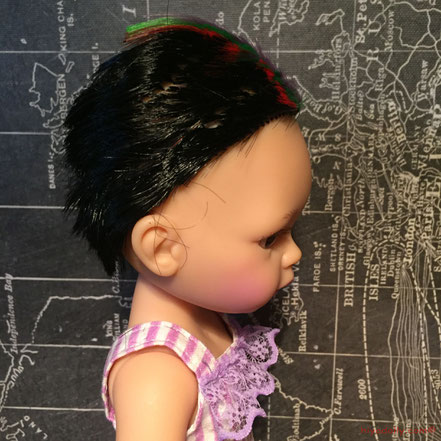 ---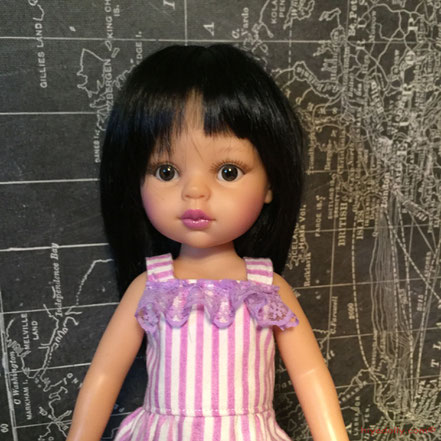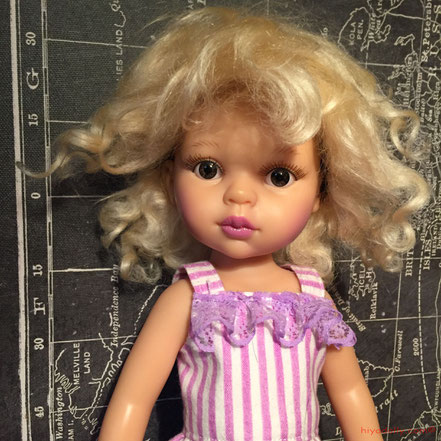 ---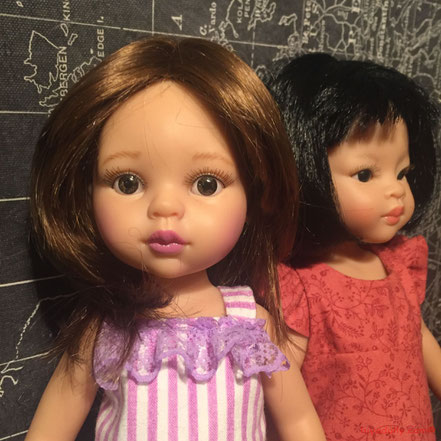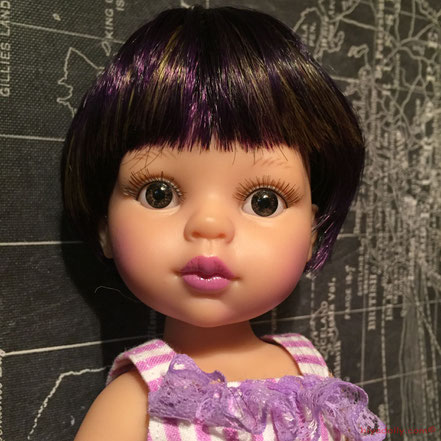 So cute! All of them!
But we liked the purple short pixie bob...
We love it with her purple lips and cheeks...and earrings!
---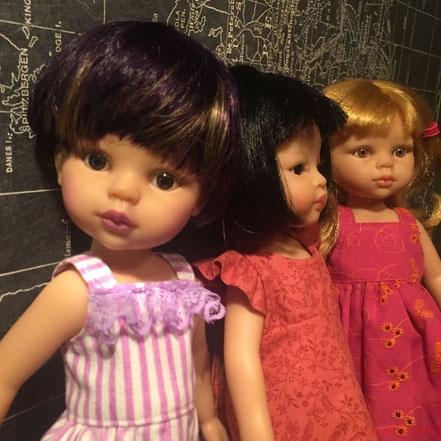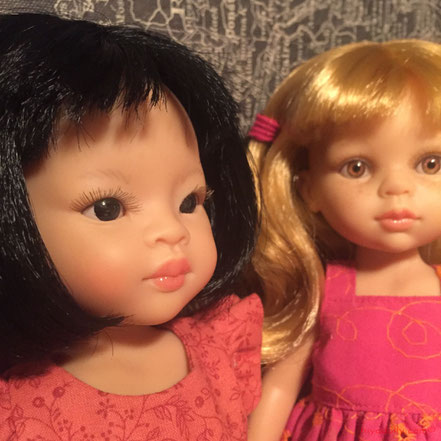 ---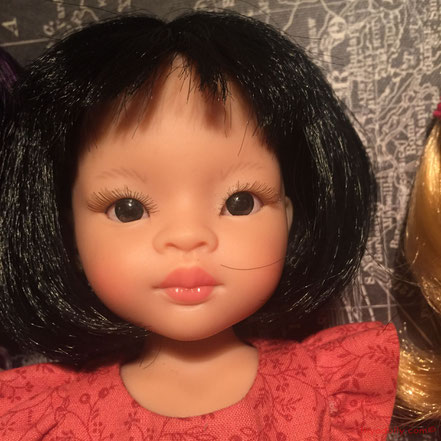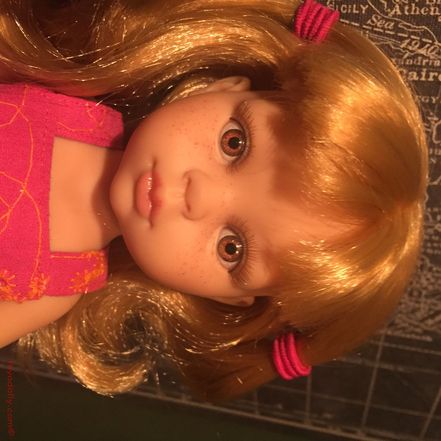 ---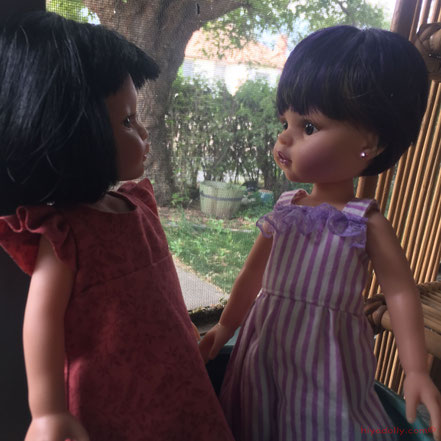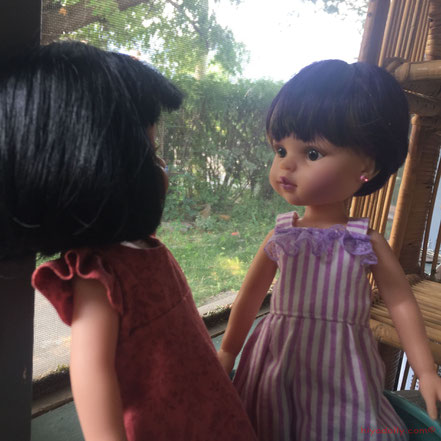 The makeover immediately helped get these Amigas, all three, out and about into the action.
---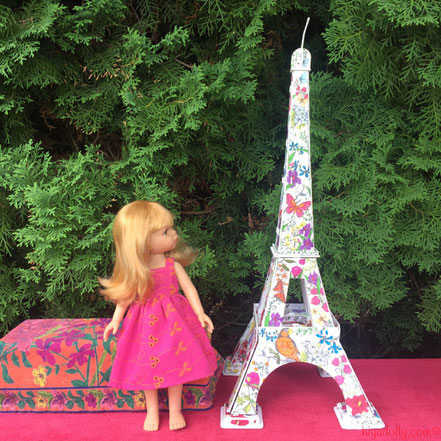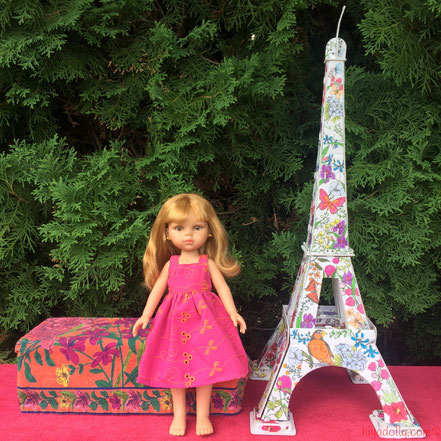 And they were first on the Eiffel Tower scene, after the big Little Darling garden photo shoot...
---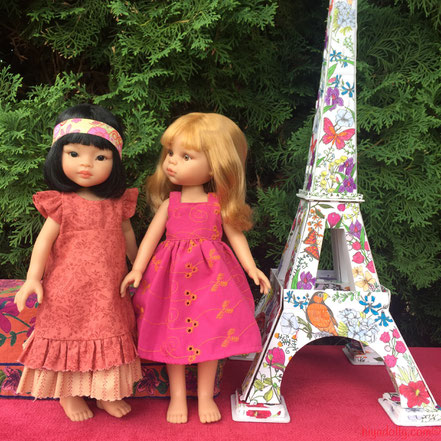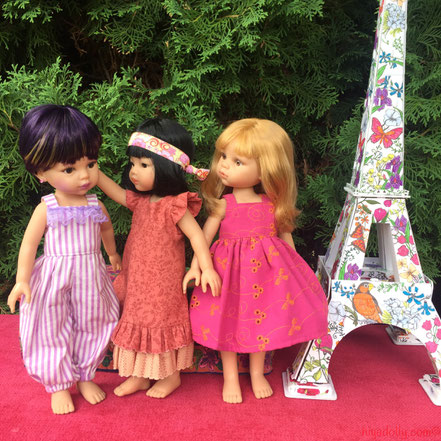 ---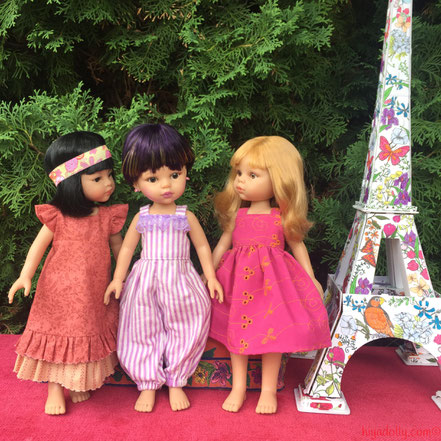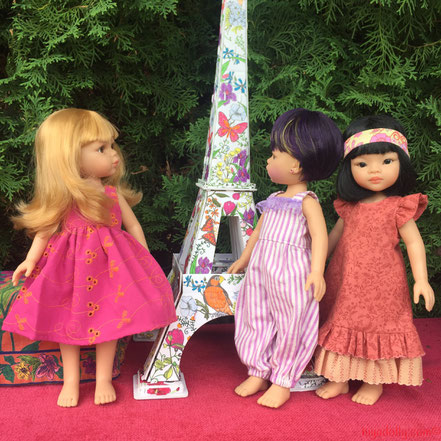 ---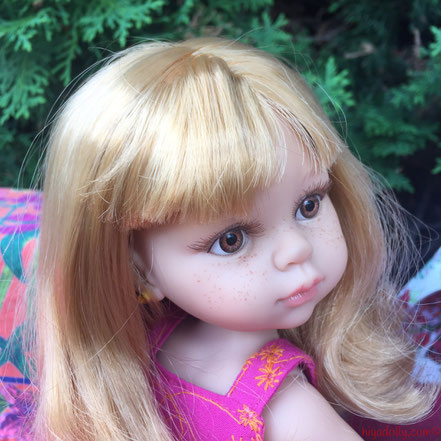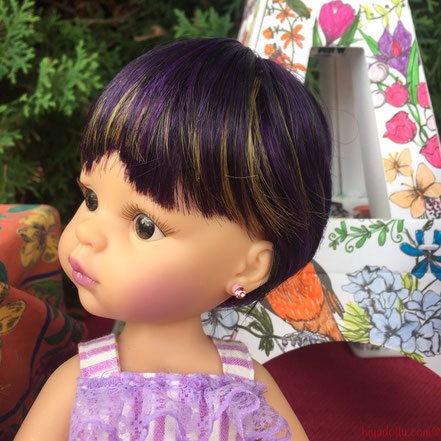 ---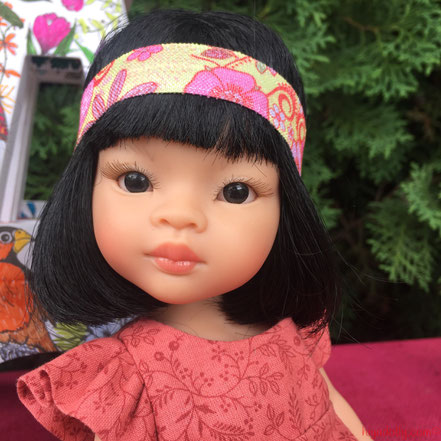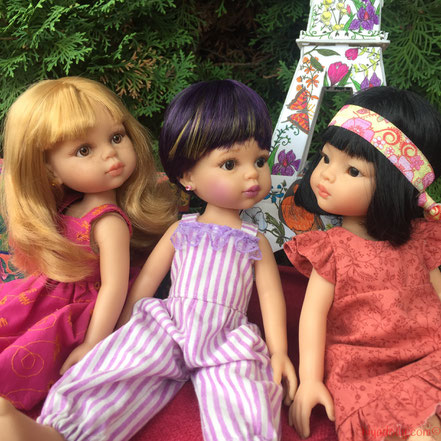 ---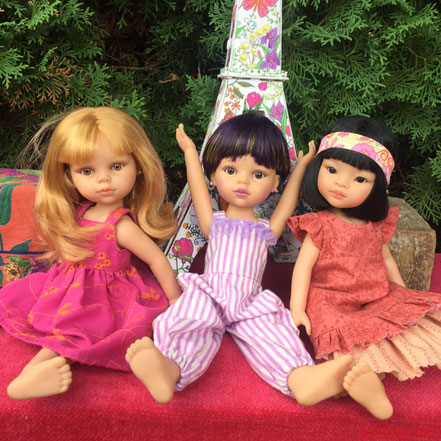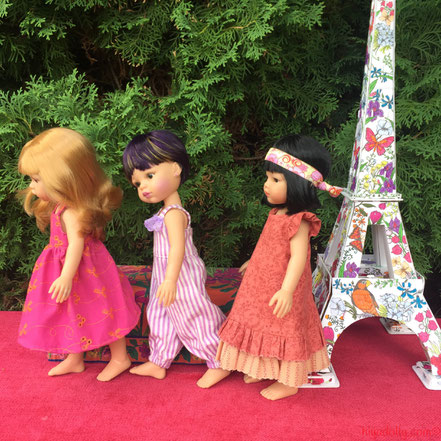 ---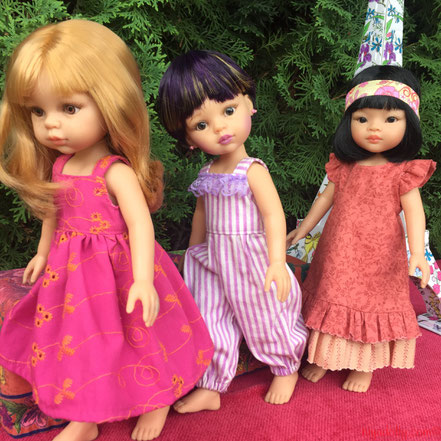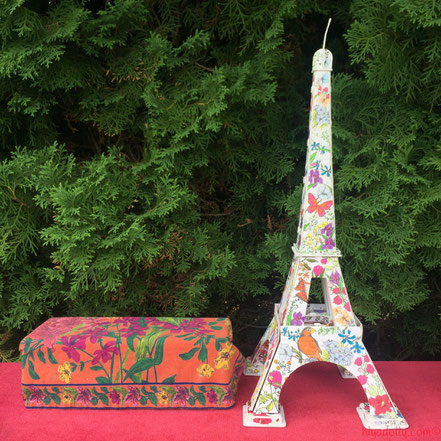 And off the Amigas went!
They heard that the kitchen is open, and they are all little chefs.
We are hoping that means...summer snacks!
Now, who's next? The Eiffel Tower is ready for more Dolltowners!