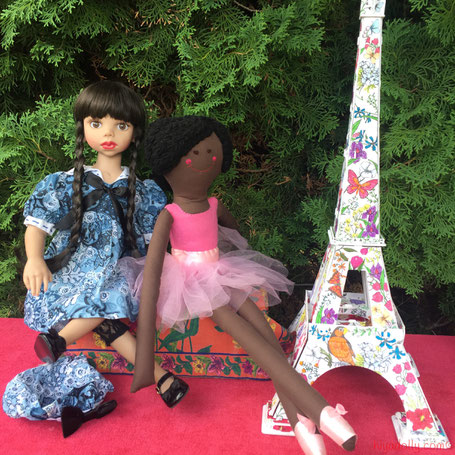 Miley had to see it for herself...
She has been busy following other stories in Dolltown, like Undeen's makeover, and the Ellowynes' disappearance.
She was sorry she missed Conner's appearance on the Dolly Express jet! 
But when she heard the boys were coming for photos, she got herself dressed and invited her buddy Floora to join her in the garden.
They wanted to see the action when the boys joined the girls at the completed Eiffel Tower. Some of the boys haven't seen it since it was in pieces.
And Miley finds it funny to watch the boys trip over each other to stand beside their favorite girl!
It is kind of funny...
And Miley has dressed in the Kim Lasher outfit she arrived in two years ago. For some reason she thinks it looks...French! Floora wears her pink tutu, suitable for all occasions when you are a ballet doll.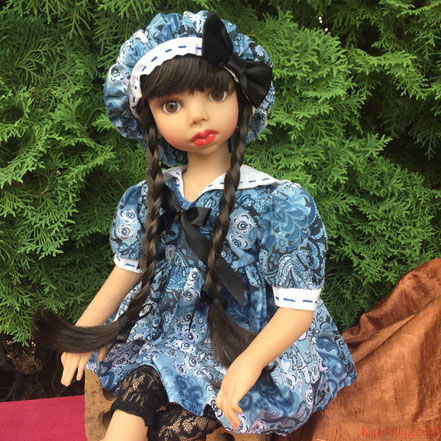 ---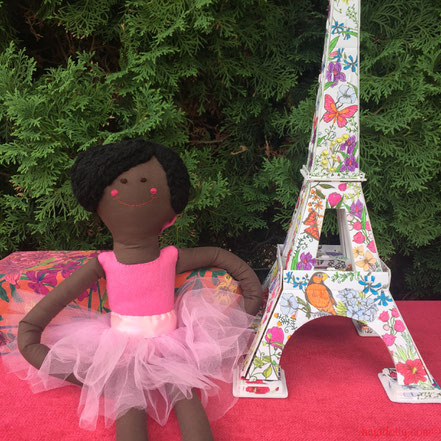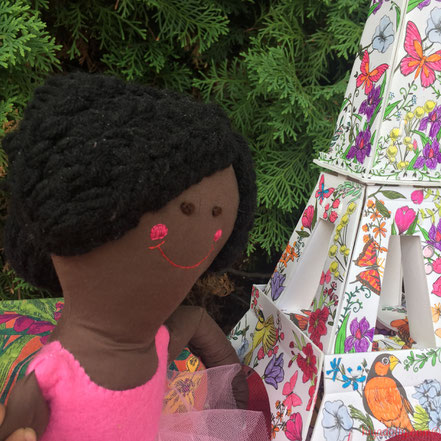 ---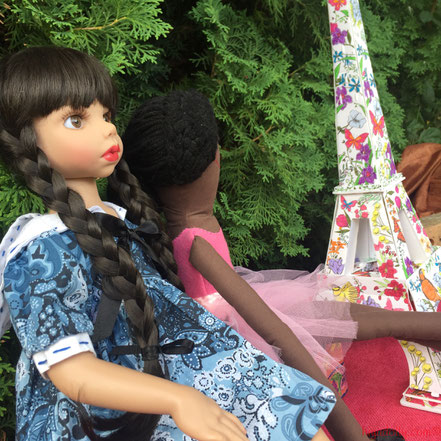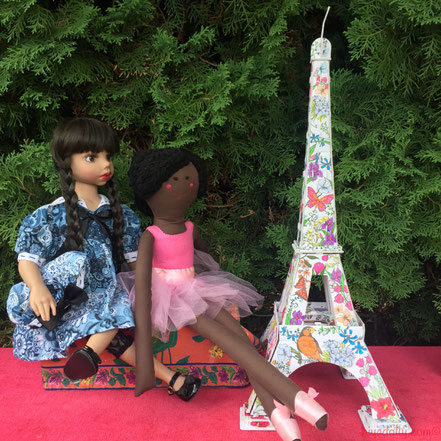 ---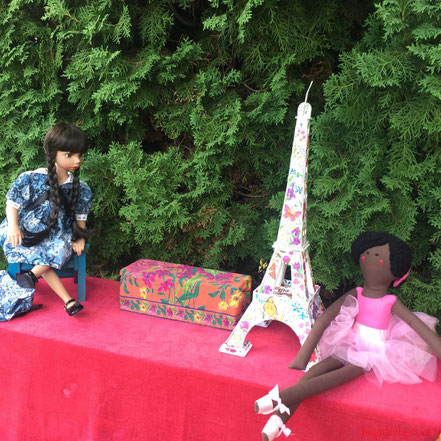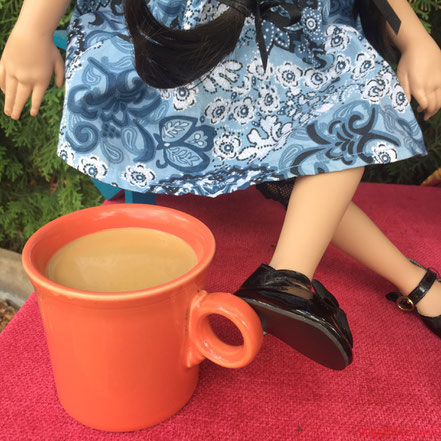 Okay! These two have taken their places, where they can see and hear everything.
I have arrived with my coffee, and before the Little Darlings and the boys arrive we gossip.
We know the boys have their favorite Little Darlings and that the girls are mixed in their responses.
Well, they are so young! But we know how early crushes can start...
Stay tuned!