That sun is a little warm for shoes and tights!
The Little Darlings get ready for spring. Birdy and Rosa get it started.
Little Gabby is already shoeless....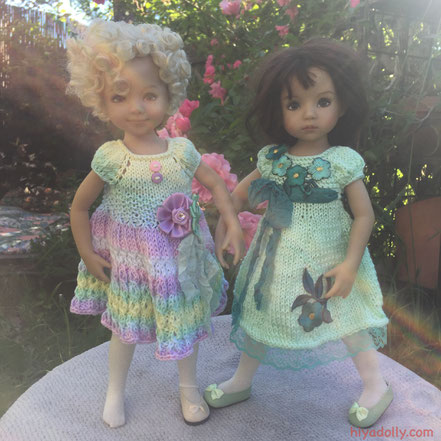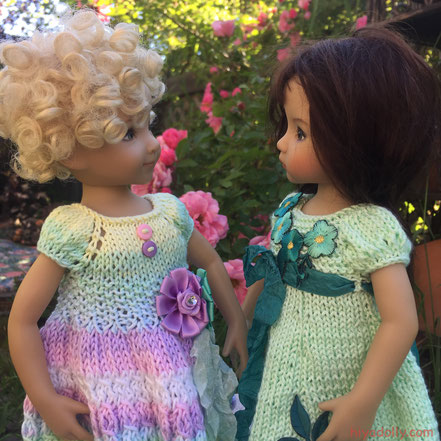 ---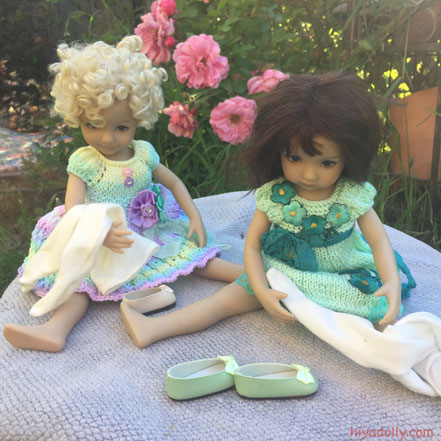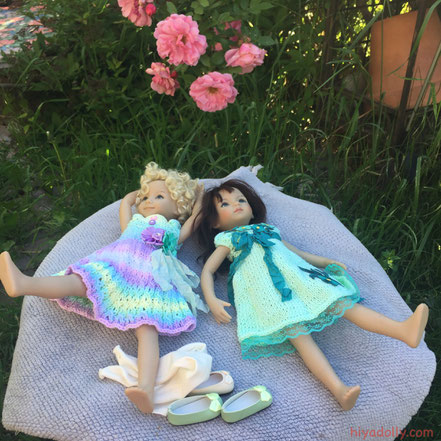 ---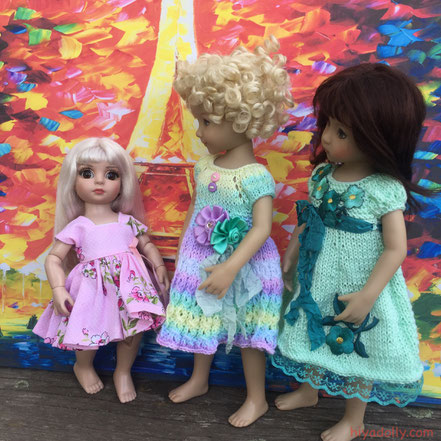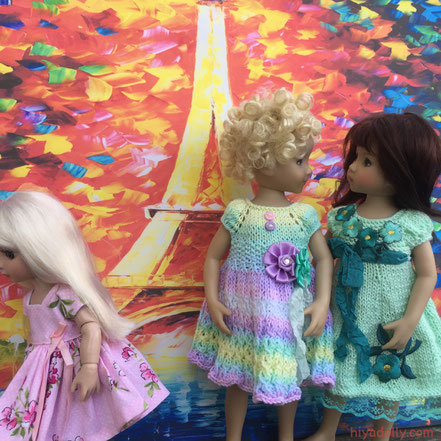 ---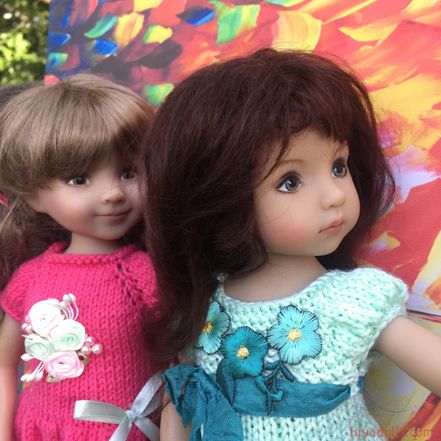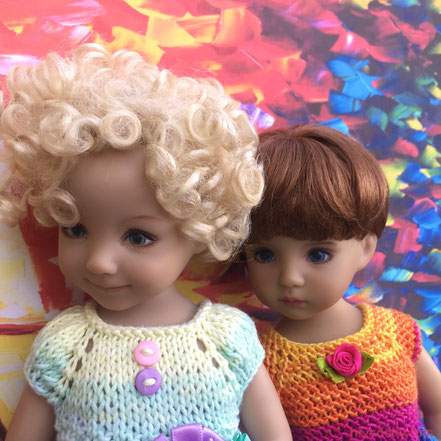 ---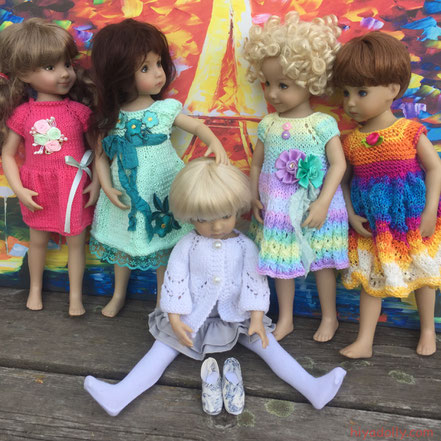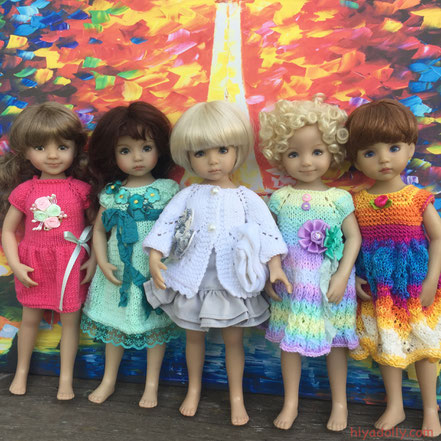 Well, that's a start girls! But I've got spring clothes sorted!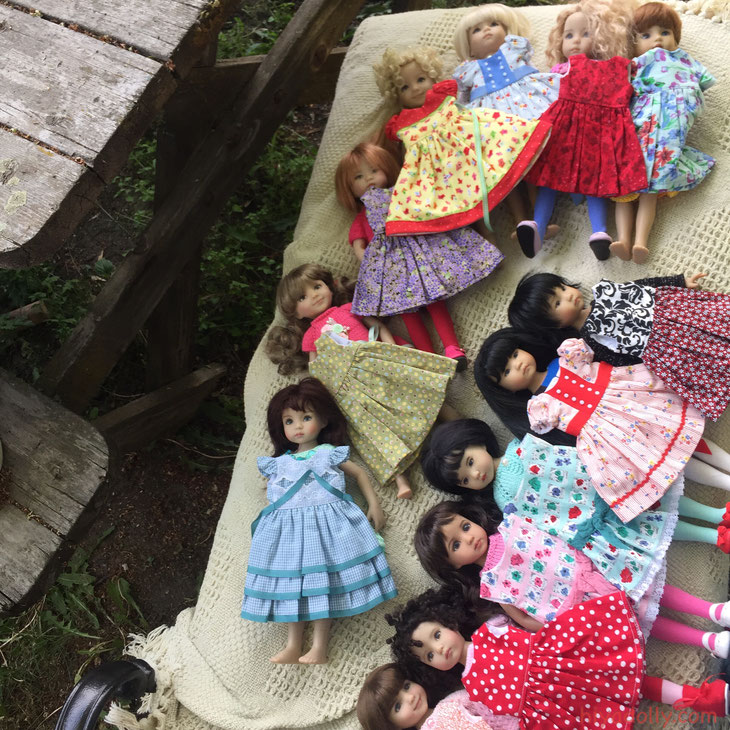 How cute is this? Lay them out, match them up...
---