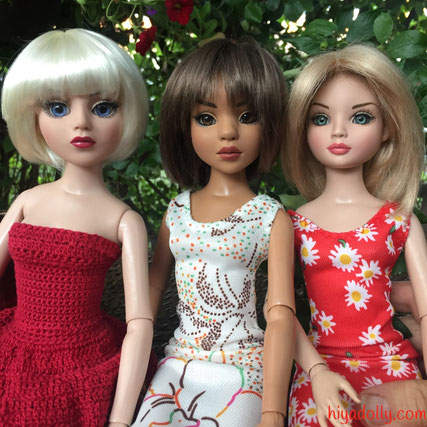 The Tonner Ellowynes have been discontinued. Robert Tonner has carried on to other doll design projects. Ethereal creatures made with 3D printers (Go ahead, research on Google and prove me wrong... What? That was just a rumour? Sorry, I've been too busy to pursue real facts. I'll leave that to the really retired.)
We have all four Ellowyne sculpts in Dolltown. The three here are, from left, an Amber, a Lizette, and an Ellowyne. 
Of course we give them their own names here, so we can distinguish them from each other. 
Taffy, in the middle, had a few more photos, from different angles, against the cedar hedge.
---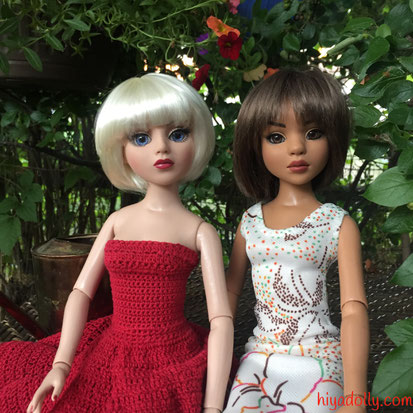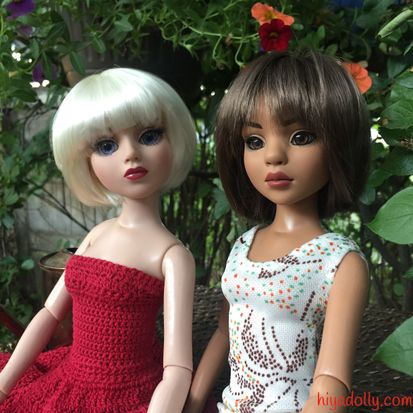 ---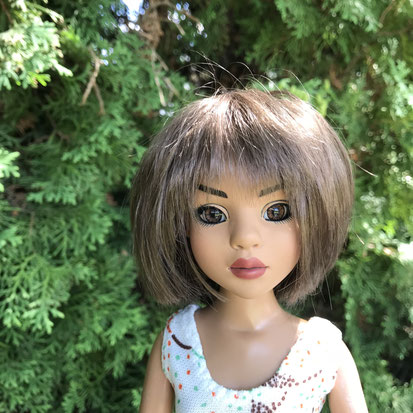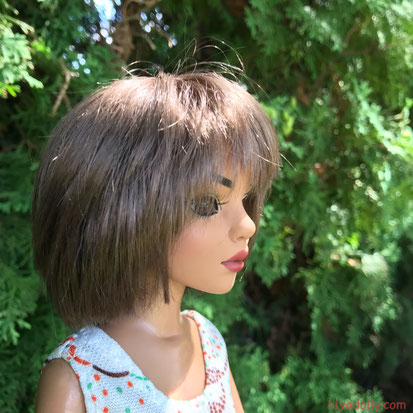 ---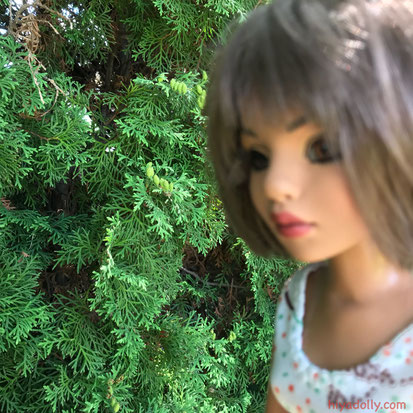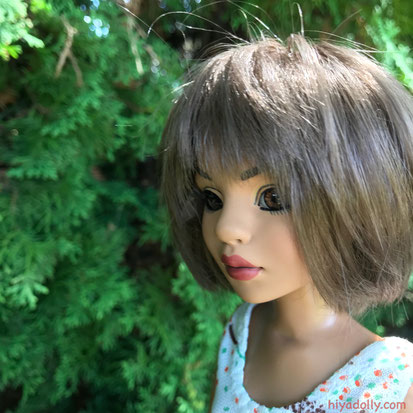 ---
I am fascinated. Not a knowledgeable photographer, but very taken with photos. And photos of dolls. I pour over others' doll photos. And I have enough dolls here in Dolltown to satisfy a a pleasurable curiosity. 
I find the Ellowynes to be very beautiful, and this Lizette, our Taffy, looks amazing in several looks, wigs, clothes...