These Dolltown Ellowynes offered to oversee the children at the beach.
And they said they would come prepared. But brushes? combs? Of course! They are fashion dolls! 
We were thinking sun screen, life-jackets, and ring buoys, girls! But, thanks! Glad you are here.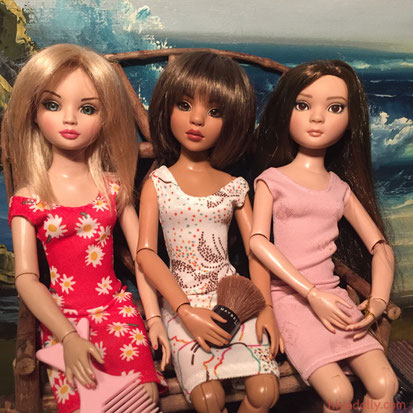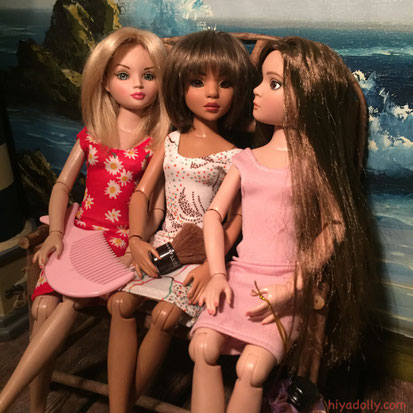 ---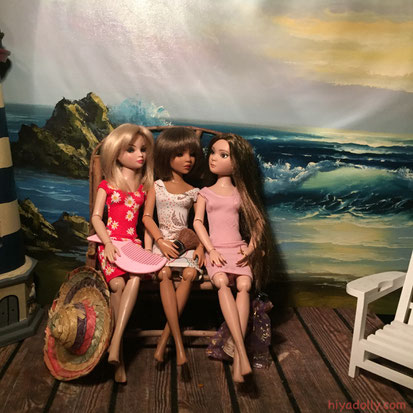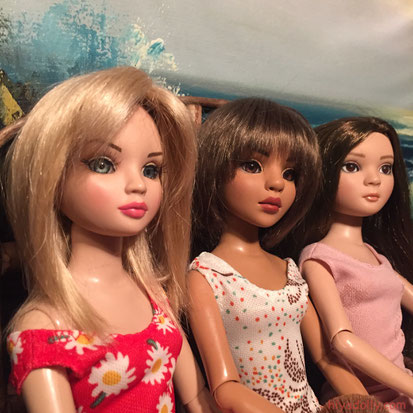 Here they come. First, the Little Darlings in buddy pairs...
You're on, Ellowynes!