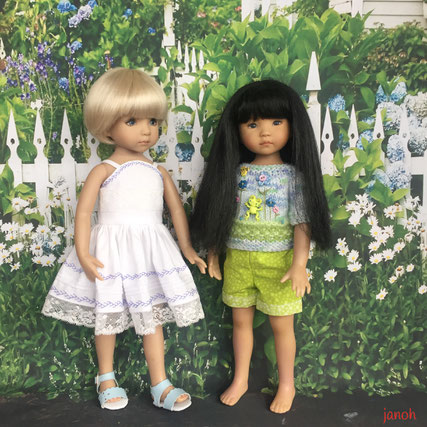 Here's Pearl and Anna Zoey...
Waiting at the "Bus Stop"...
Now, I would think, if anyone would know about if there was a bus route in Dolltown, it would be me.
Anna Zoey! Pearl! Where did you hear there was a bus taking you to the Beach? Why don't I know about it?
I'm confused.
I have to watch and see what happens.
---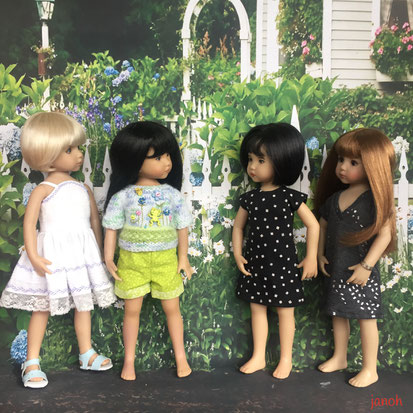 Jiyoon and Maggie join Pearl and Anna Zoey. All these bare feet!
---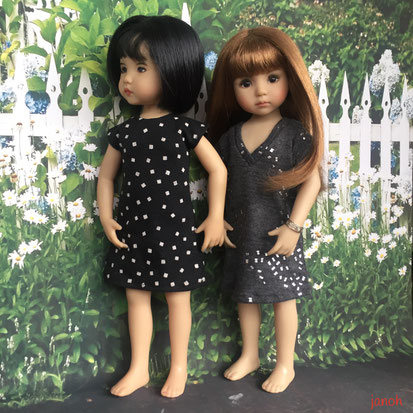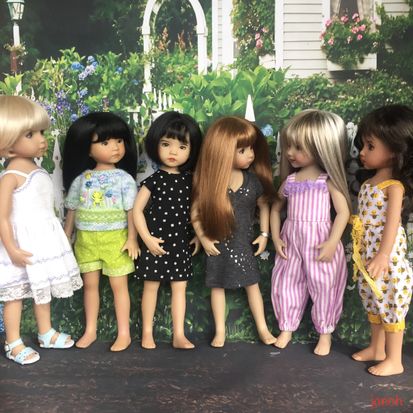 ---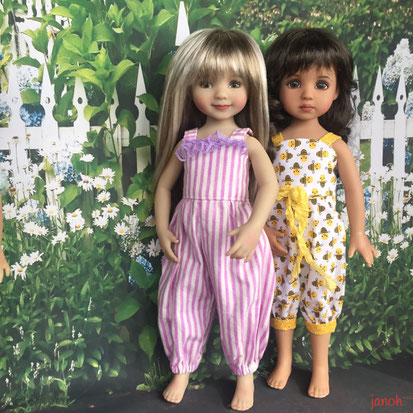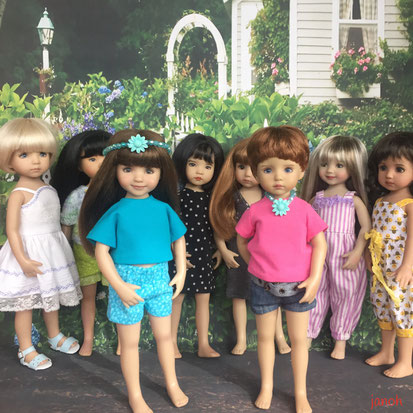 It's Em, with Indira! Our new girls.
And just as Chantal and Fig arrive we hear a noisy vehicle approaching...
---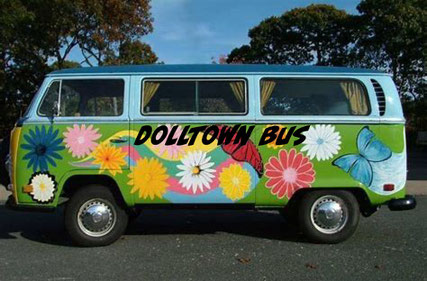 And then look what pulled up...
It is a Dolltown Bus!
An acquisition? A donation? A mystery!
And when it drove away the girls were gone. 
I am flabbergasted! 
Maybe I am happy...if the kids can get to the beach for a swim!
But I can hear more kids on their way. Now what? You missed the bus!
---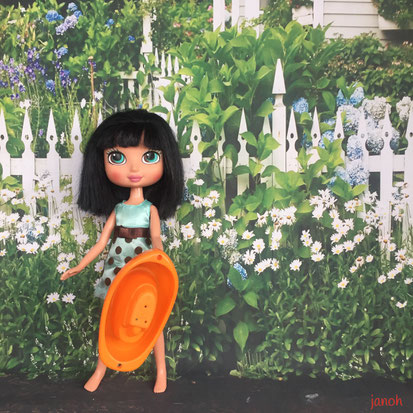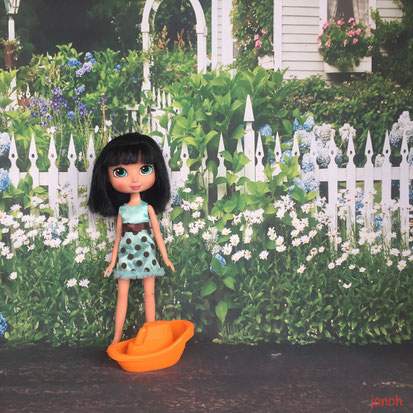 Thanks Owl...a boat for the kids to play with?
---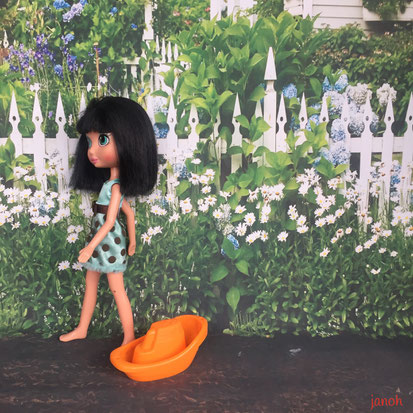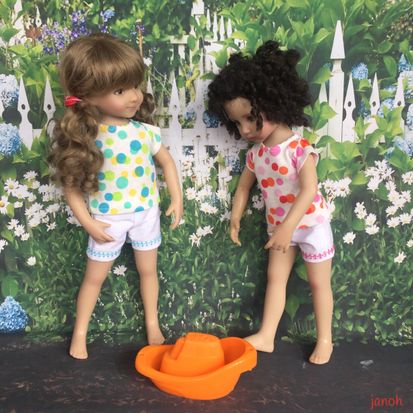 Tink and Xennia are happy! Beach toy!
---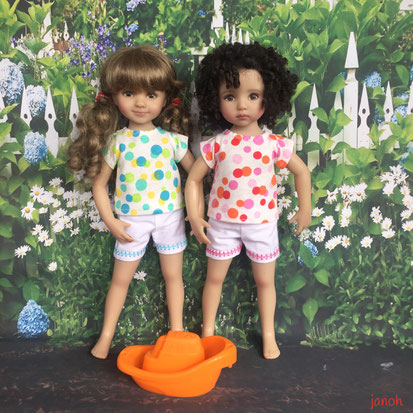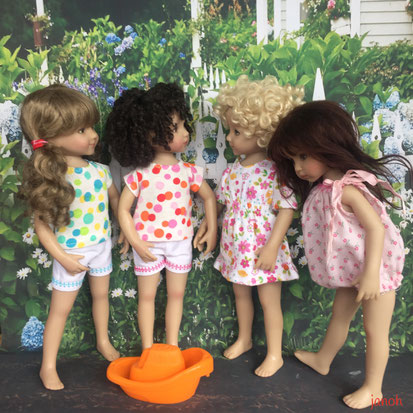 ---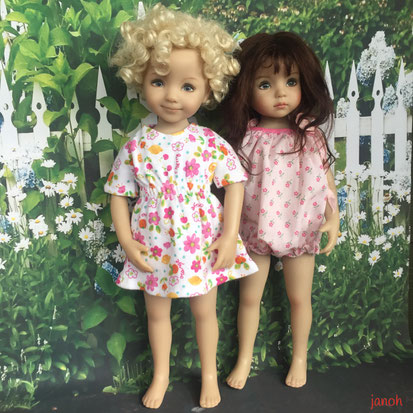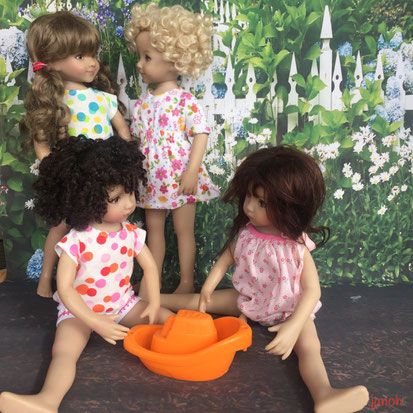 Birdy and Rosa want to go to the beach for a swim too!
---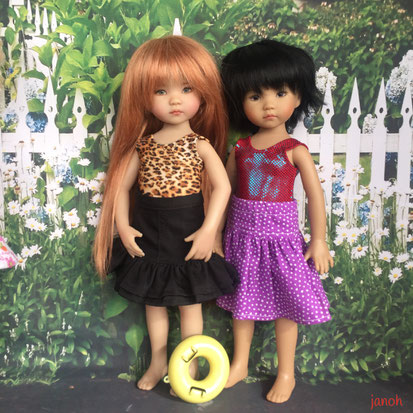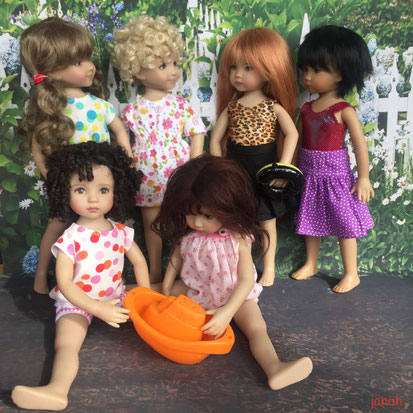 Scout and Evie arrive with a ring buoy. Scout is all about safety...
---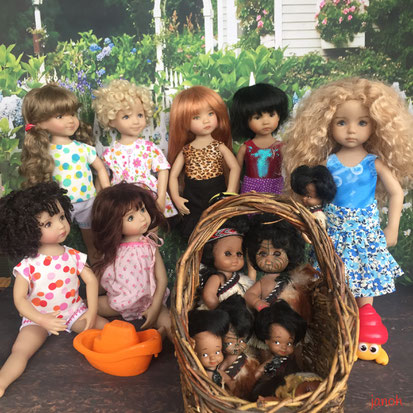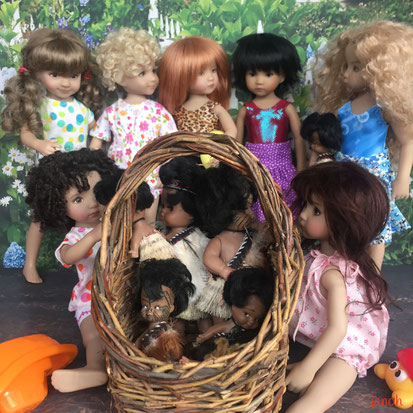 And Lula brings her New Zealand babies!
We all know they love a swim. It was last year at the beach that we met these little travelers!
---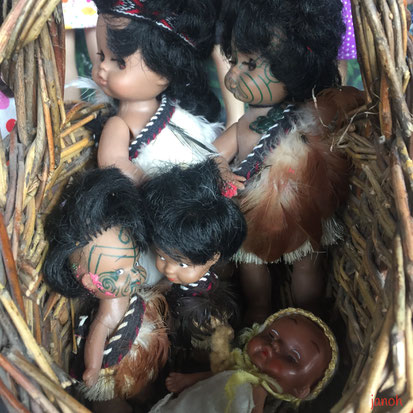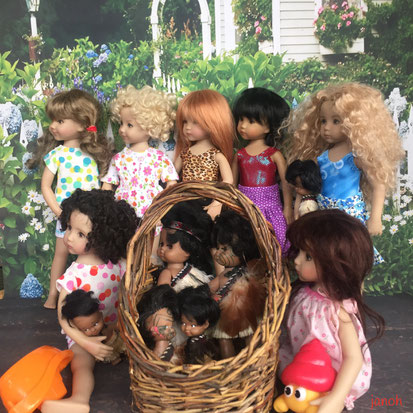 What is everybody looking at?
---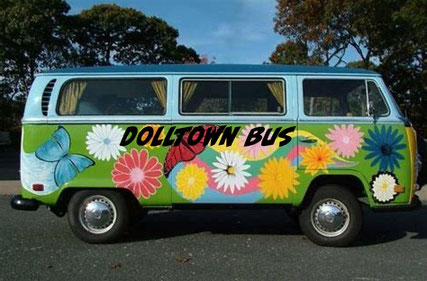 The bus showed up again!
And took the girls!
And the toys, bouys, and babies!
This is giving the kids a whole new level of independence. Do I like it?
Time will tell...
---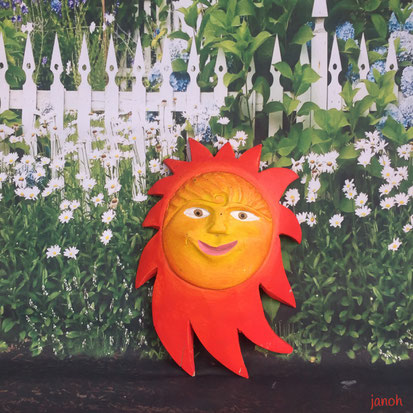 Well, we heard the kids wanted a sunny day at the beach again, so look who shows up!
---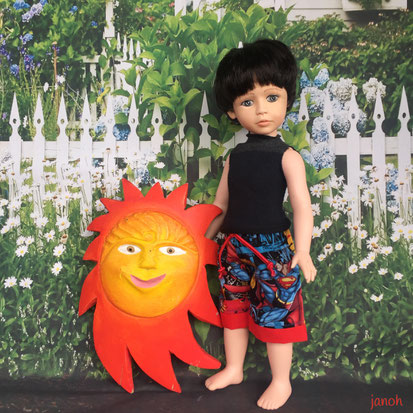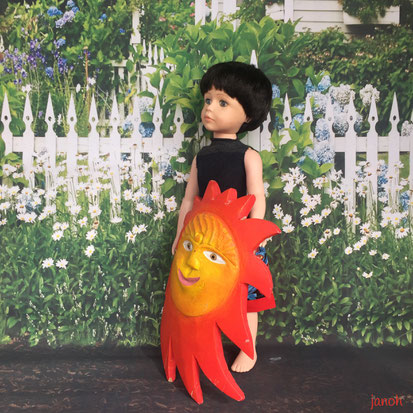 And if Douglas is here, the boys have probably already found their own way to the swimming beach. Where the girls are...