First, the girls had to get changed from their beach outing in early September. Their last hurrah before we buckle down to schoolwork. Text books, maps, maths...
Get out the plaid skirts and oxfords!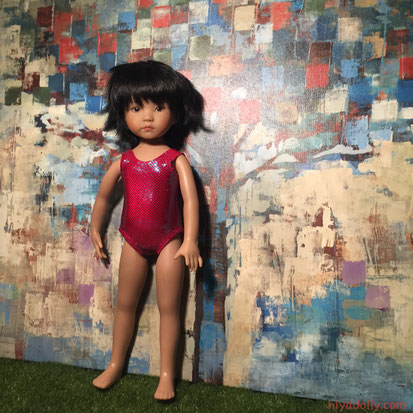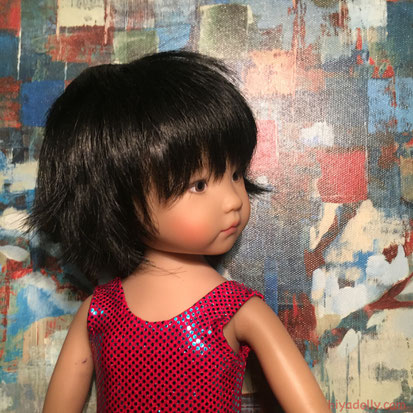 Evie! What a cute bathing suit! All blinged out! Time for school clothes! Corduroy jumpers...
---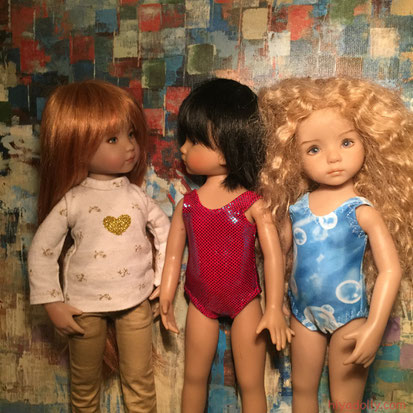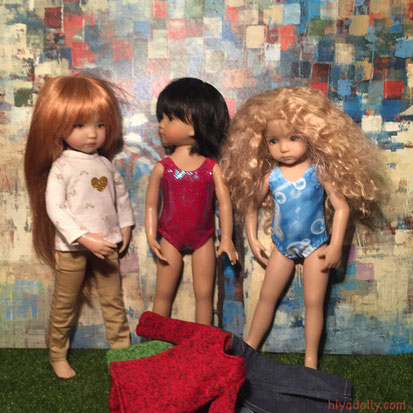 Wait! Those are jeans, Scout!
What are you up to, Lula Star?
---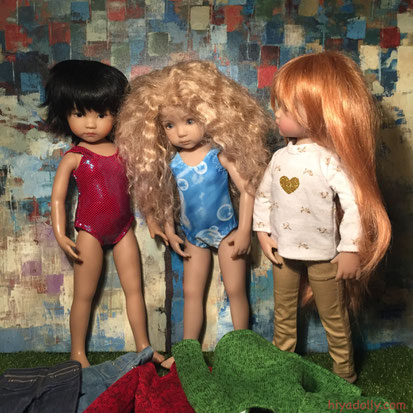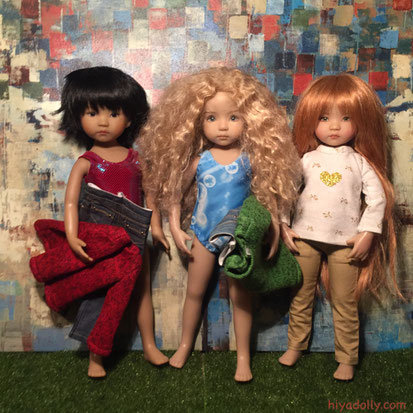 What do you mean, you are going for a hike up the Forest Path?
It's a school day! Fieldtrip?
Just once I'd like to start school, inside the schoolroom, in September, in Dolltown...
---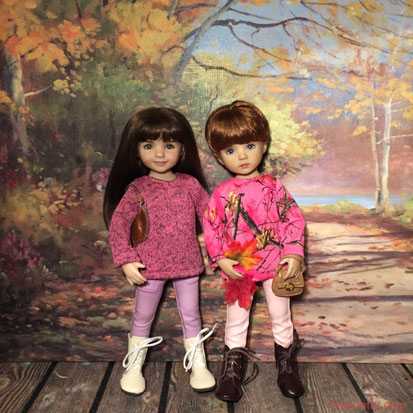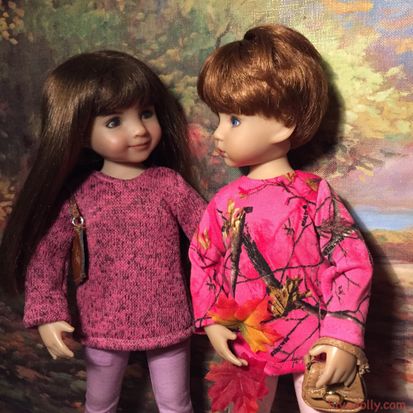 Well, these two, Chantal and Fig, are ready for a hike, too.
---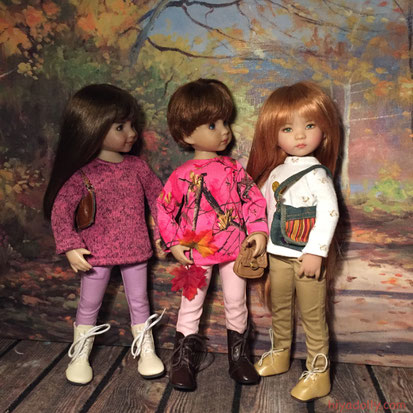 ---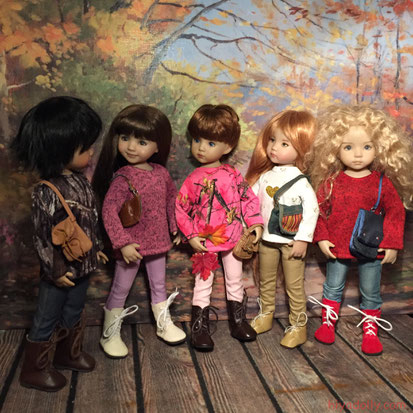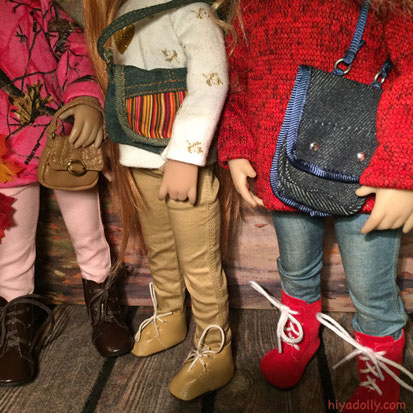 ---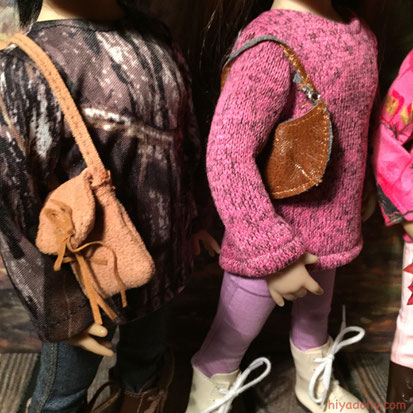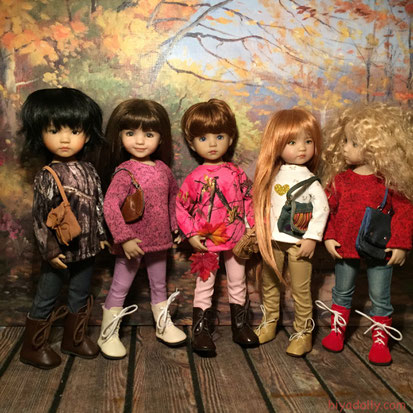 The Little Darlings here just want to show off their bags, lunch bags, totes, purses...
They feel so grown up!  So prepared...
Off for a trip down the forest path.
It's a learning trip they tell me, so I'll let them go.
But who's following? Scout! it's Badger, or Badge as you call him fondly...
---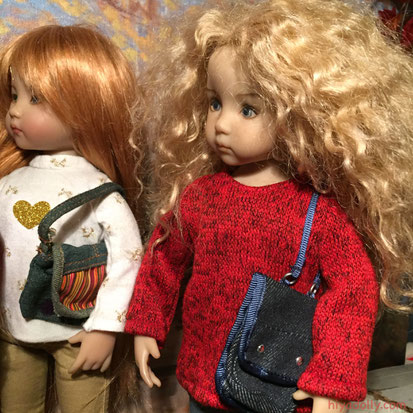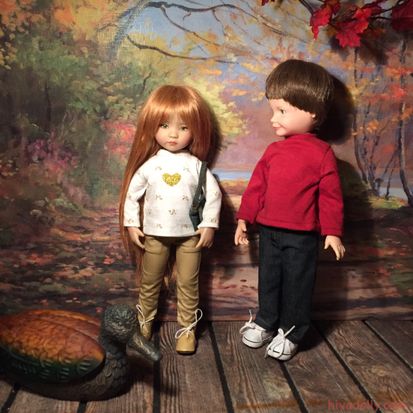 ---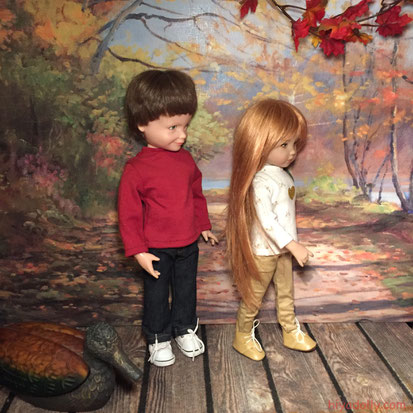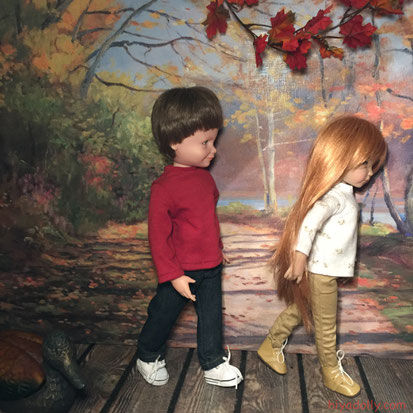 Be nice, Scout! Take him with you!
He'll just mope around if you leave him behind!
Atta girl! Where Scout goes, Badger is sure to follow...
Now, I am off to find some children who can be tempted into a schoolroom.