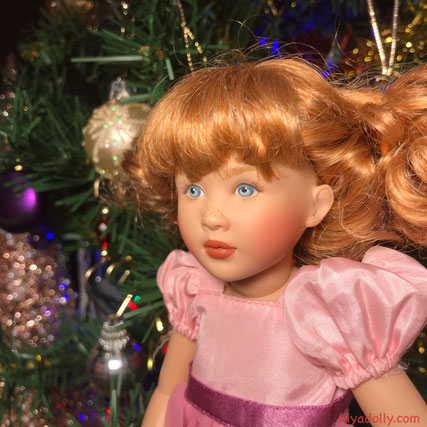 Our Kish, from beloved doll designer Helen Kish,
came to the Magic Library at Christmas time with her little friends.
After her friends left Kish stays to admire the decorations and imagines she is Clara in the ballet The Nutcracker.
Pretty Iplehouse Violet comes to see the tree and visit with Pink Nutcracker and the other Christmas characters.
And spends a sweet moment with little Kish.
---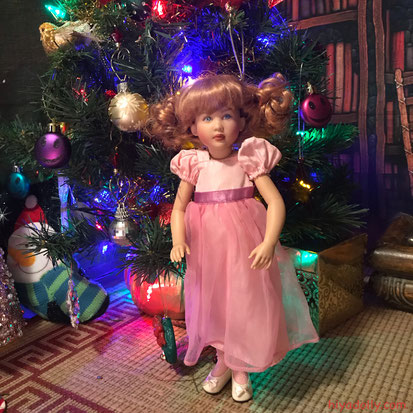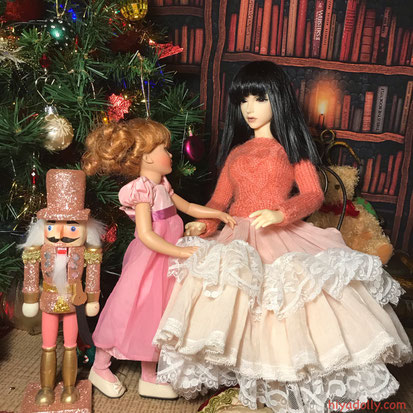 ---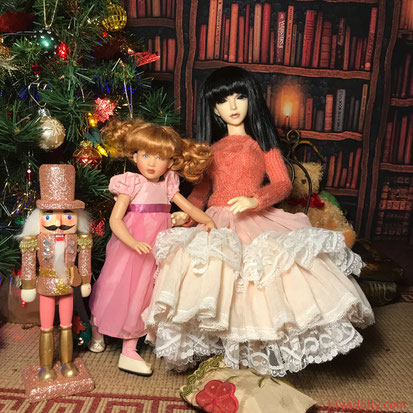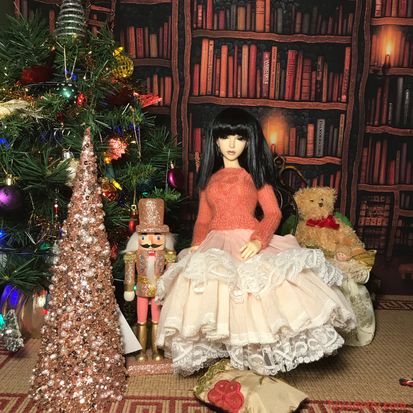 Off Kish goes!
It leaves us wondering...where are other Iples?
We haven't seen them for ages!
Are they off on an assignment?
Time for some questions to be answered. Hey Violet!