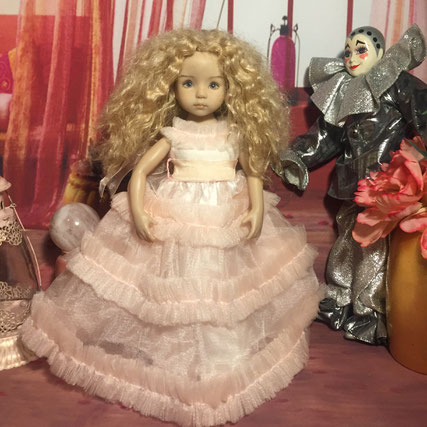 Our stylist, Valentine, helped all our dollies get into their Valentine fancies. And no dress was fancier that Lula's vintage Betsy McCall.
Sometimes, Lula's star power gets to shine through!
Usually she is wearing outdoor gear, ready for action. But Valentine had this gorgeous dress ready and Lula knew she could pull it off.
And she could even sit down in it. When Valentine Bear showed up in the Pink Room. Lula sunk to the floor to talk to him.
Valentine has helped us get ready before, for Valentines Day...
---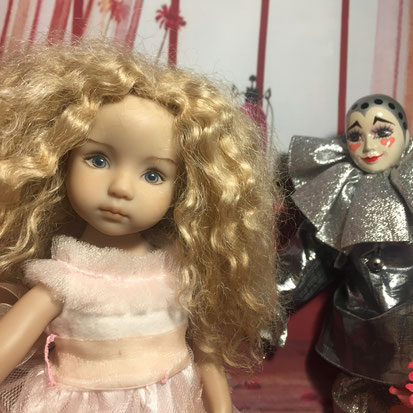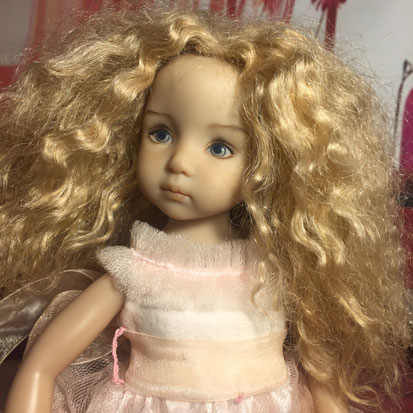 ---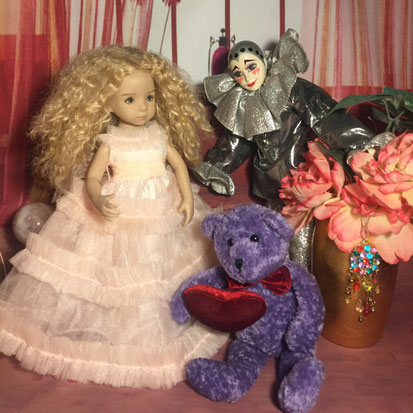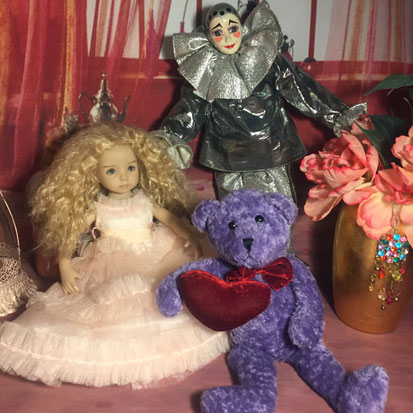 ---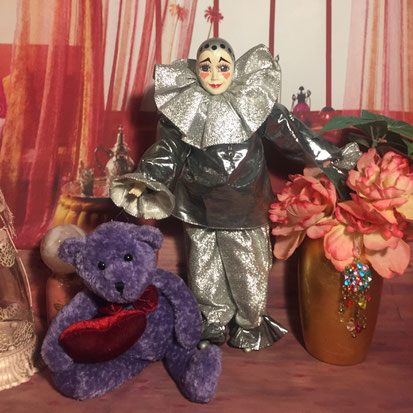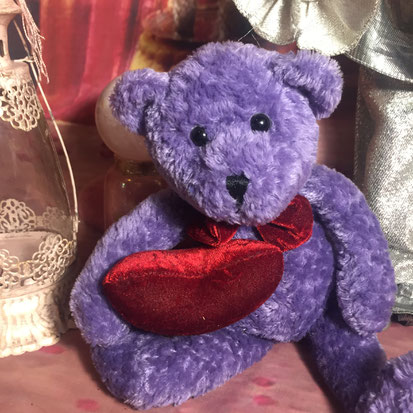 ---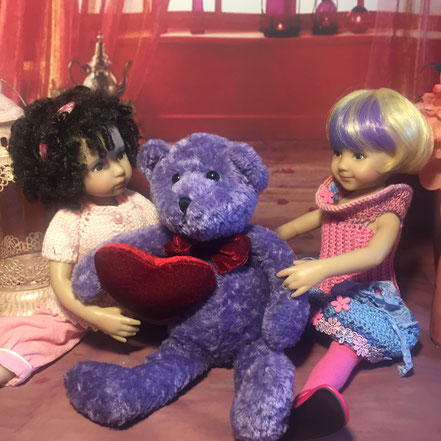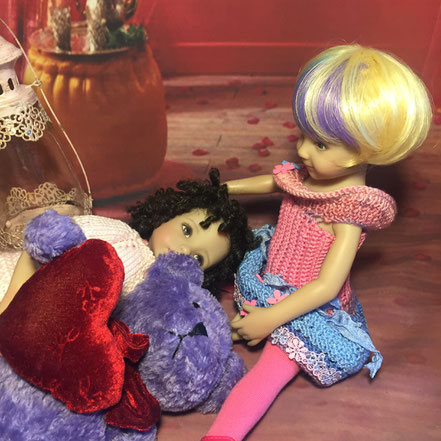 Xennia and Tink love Valentine Bear!
---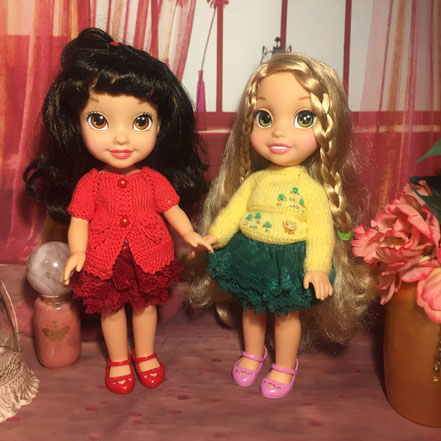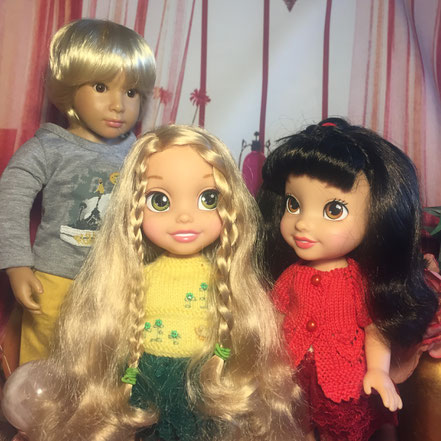 The Disney Princesses!
They have discovered they can wear Little Darling outfits!
Sharing! It took us a while to notice because the Disney girls have heads twice the size!
---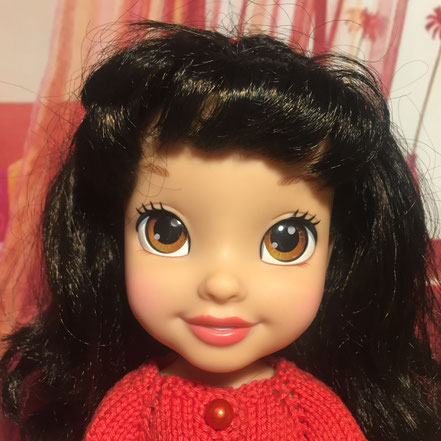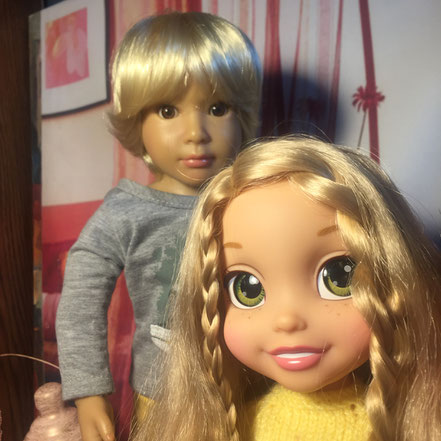 ---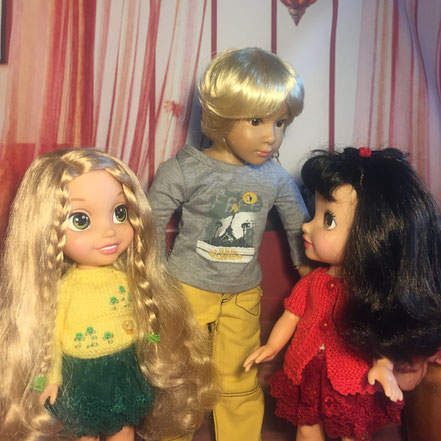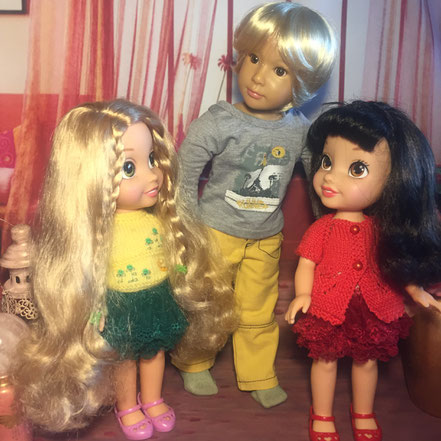 Hal is here again!
Not only is he a favorite of the children, these Disney girls are fond of him also.
Children, babies, elders, the girls...Hal is friendly to everyone!