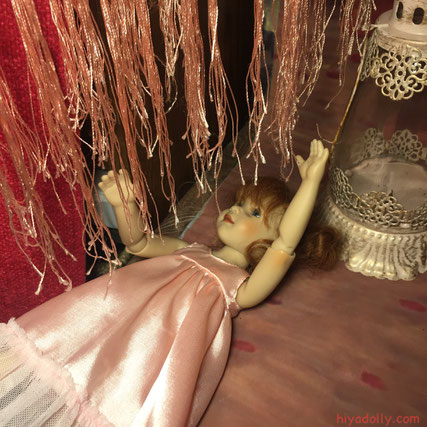 It's Oiya in the Pink Room!
She's in a dreamy mood, in her satin dress...
Oiya usually is in jeans and a shirt, ready for exploring. But for our Valentine event, Oiya was given the pink satin dress to wear and loved it! All the Dolltown children had a wonderful time and when Valentines Day was done, they all scattered.
But Oiya came back to the Pink Room one more time. And so did little Vera, here in her lime green tights.
So we sent bjd Aira to keep an eye on them and they had a lovely time with the fringed scarves, silk flowers, and gemstones, giggling about boys and Valentines.
---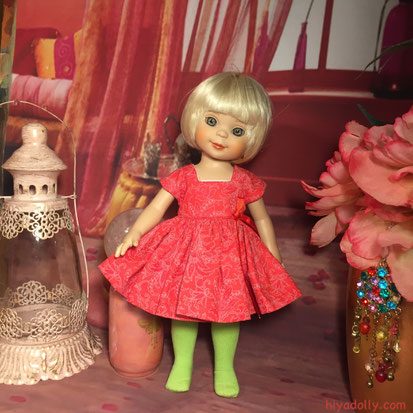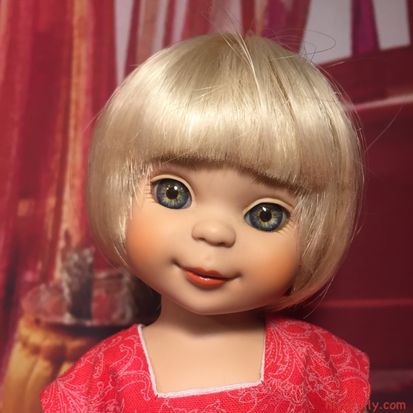 ---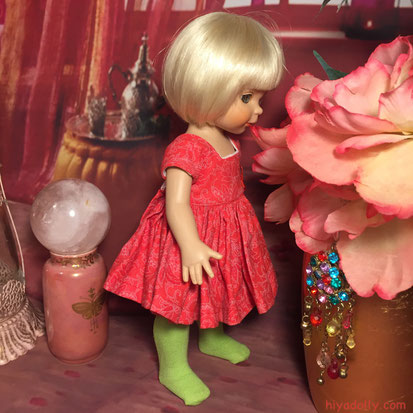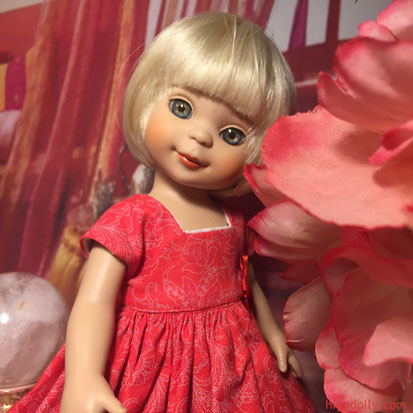 ---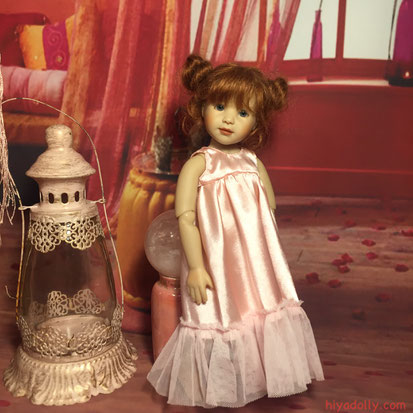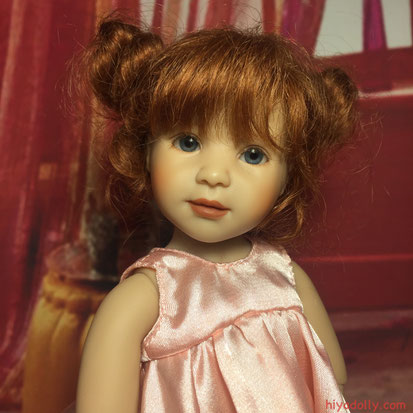 ---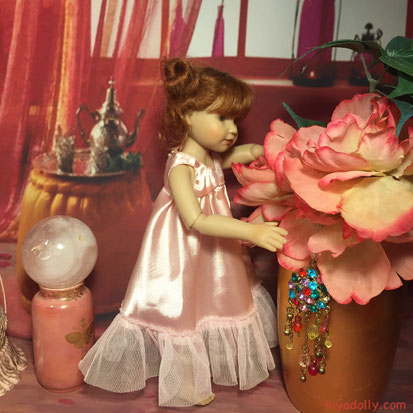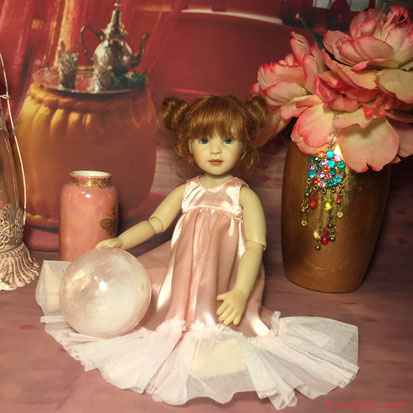 ---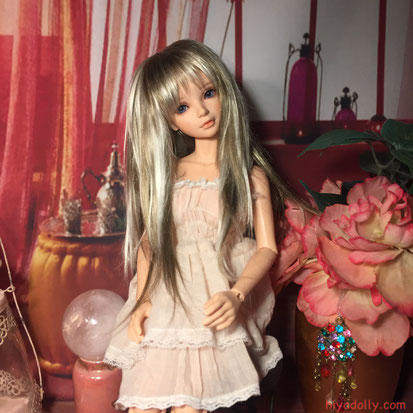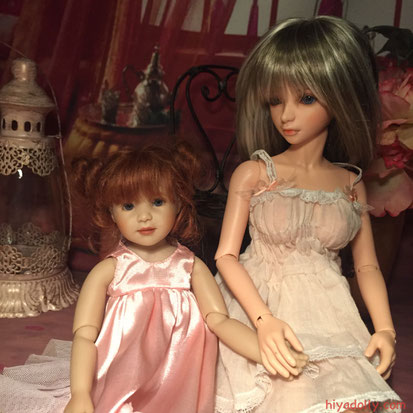 ---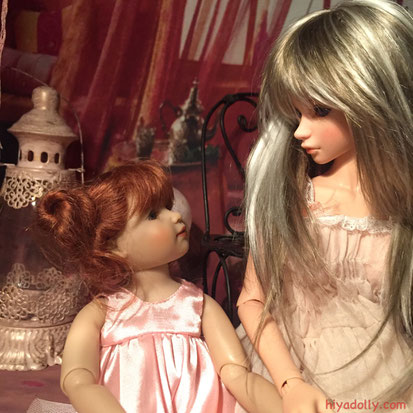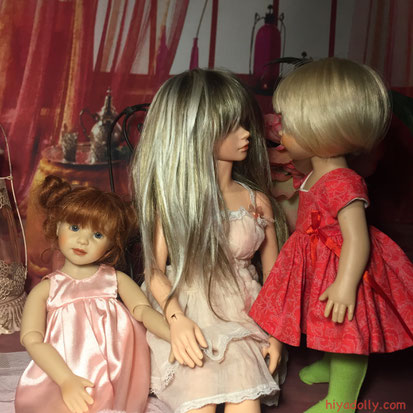 ---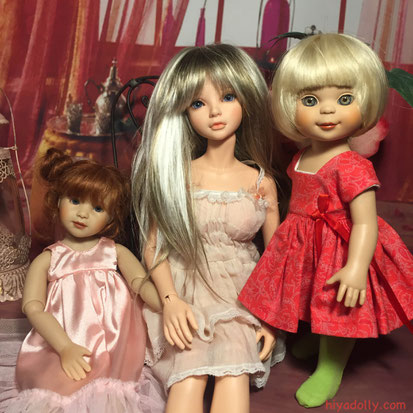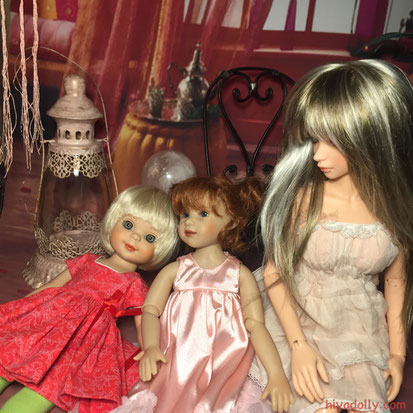 ---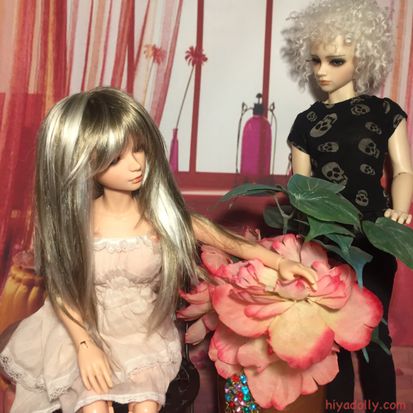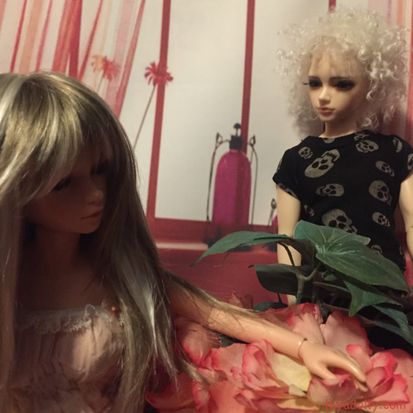 Hey! That's not a girl! That's Jack with Aira here.
What's up, Jack?
It's time to close down the Pink Room, he says.
Time to change for the next Dolltown event.
Something outdoorsy, I bet. 
Oiya has already run off to find her jeans!