What are these three up to?
What's with the backpacks?
---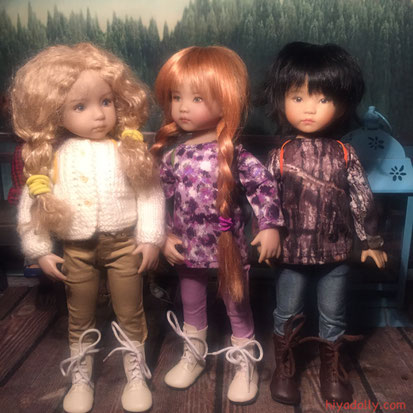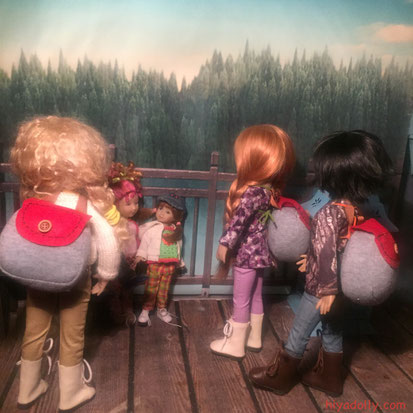 "Where are you going?", the little girls ask.
"Over there.", Lula says.
"What's in your backpacks?", they ask.
"Stuff.", says Scout.
"What kind of stuff?"' they persist.
"Lots of stuff.", Evie answers...
---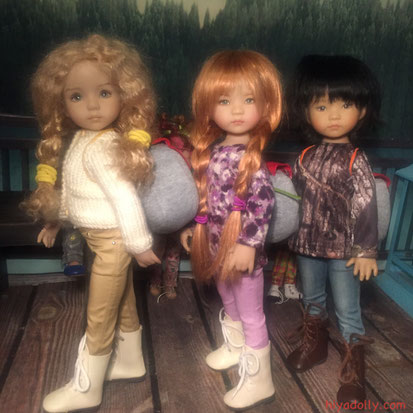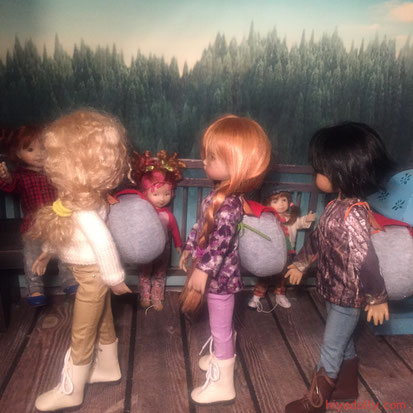 "Why do you need so much stuff?"' I ask.
"Because.", the trio say, in unison.
"Oh of course! That explains everything!"
But my comment is lost on empty air, because they are gone...
"Wait! That doesn't explain anything!", I call into the space they leave on the bridge.
Are they on their way to the Spring Celebration?
Why did they turn the other way as soon as they left the bridge?
Someone better look into it. But I'm busy...here comes Kish!
And I hear the chatter of more little children!