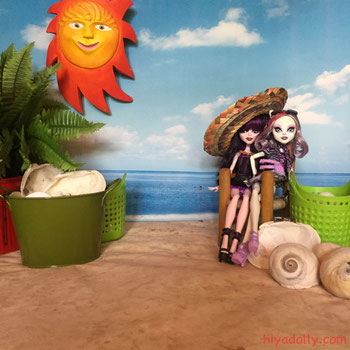 First of all, let's see what happened to our lifeguards...
Catrine and Drac did much better as the safety crew for the Little Darlings day at the beach than we could have imagined!
Talk about earning their keep! Who knew they could be so useful.
 They usually sleep all day, and rise as the sun goes down! (So we don't see much of them.)
They've been up for hours!
---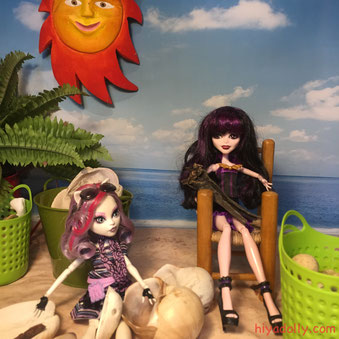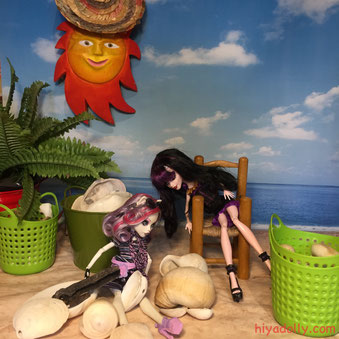 After the little girls left the beach, these two explored the charms of the sandy beach, something they had never experienced!
---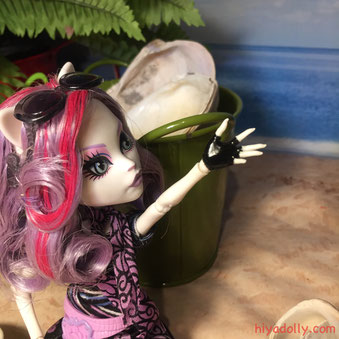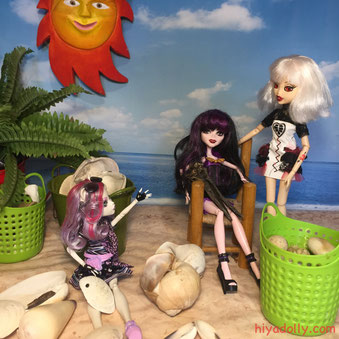 Jade J'adore arrives and the gossiping begins...
---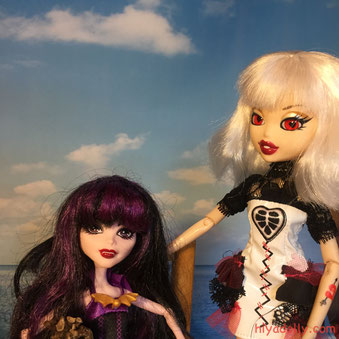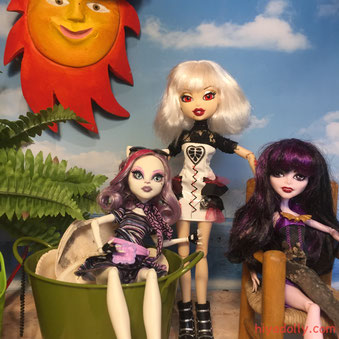 ---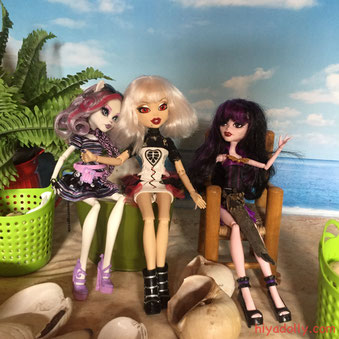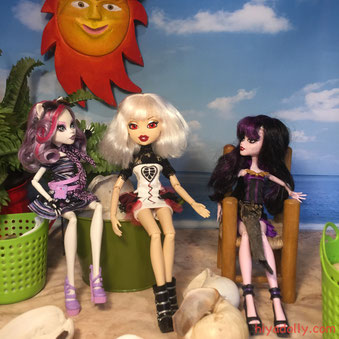 ---
Let's take this opportunity to take a few photos!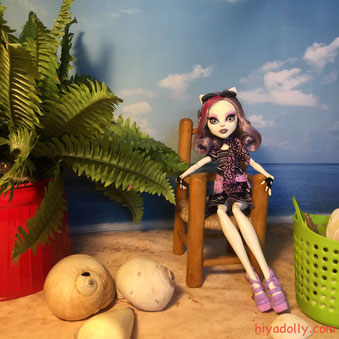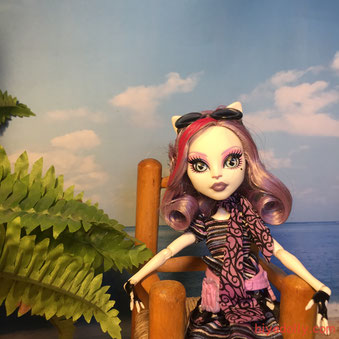 2012 Monster High Catrine DeMew...took refuge in Dolltown early on!
---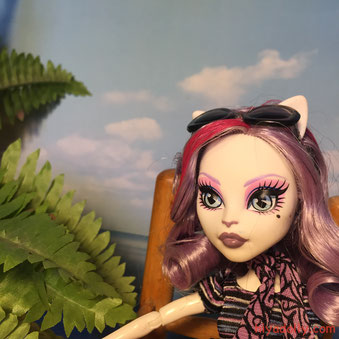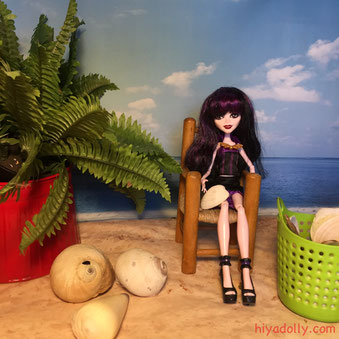 ---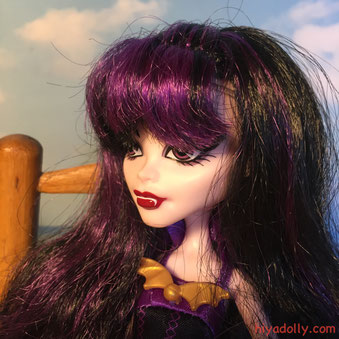 Arriving in a pack of stick thin dolls, we believe this is a Monster High Draculaura...
Comments?
---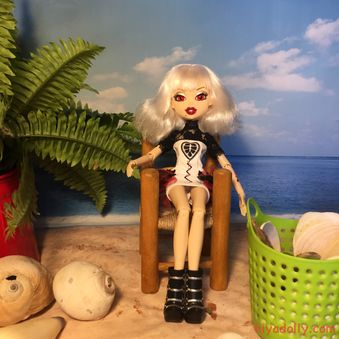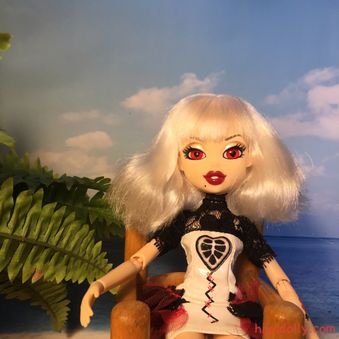 Literally bought at our local grocery store, 2012 Bratzillaz Jade J'adore.
---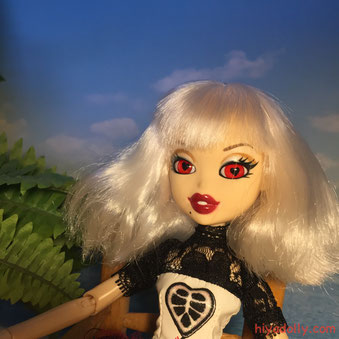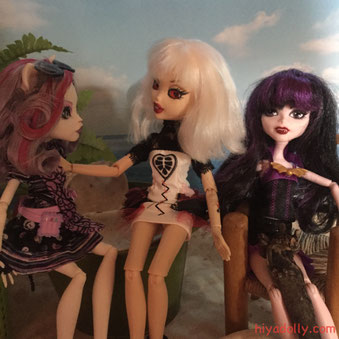 These girls just got livelier as the sun went down....
---
The next day, the beach was deserted until Owl showed up.
(She arrived in the bag of dolls with Draculaura, but we have never discovered what kind of doll she is. Anyone?)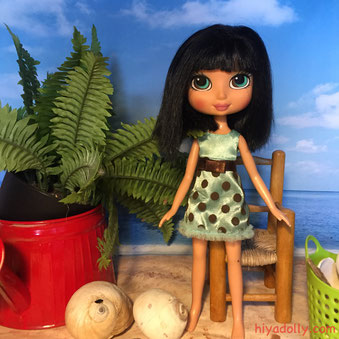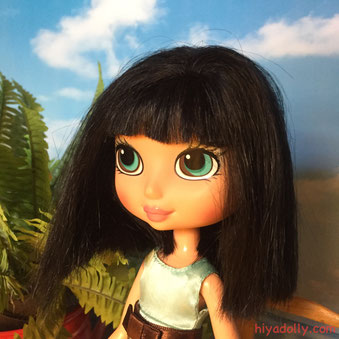 ---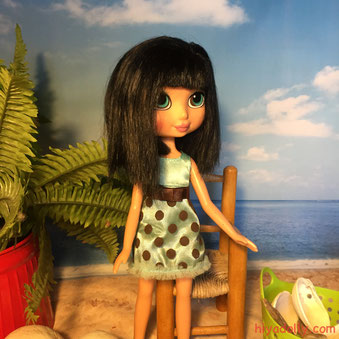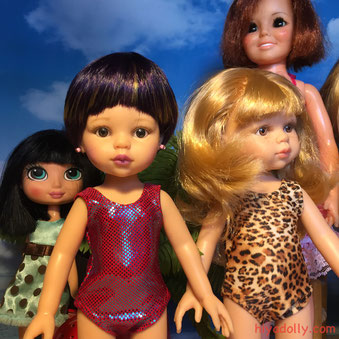 A crowd of girls arrived, ready for a day of play and swimming...
---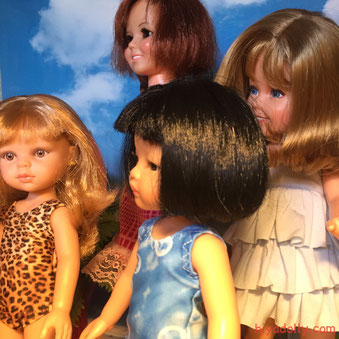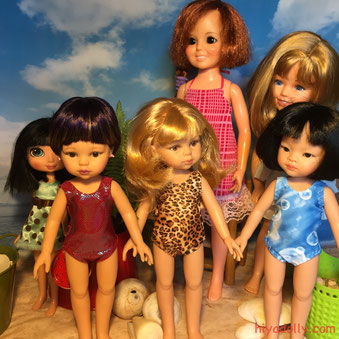 ---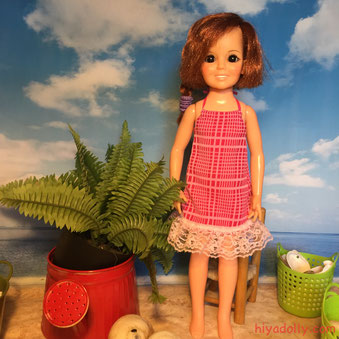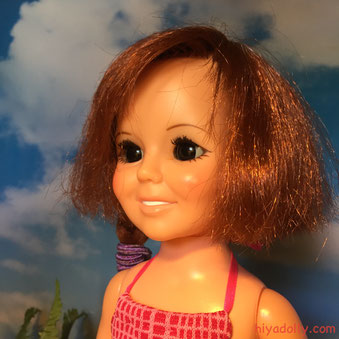 1968 Ideal Toy Corporation Crissy
---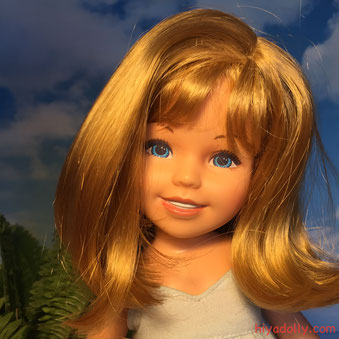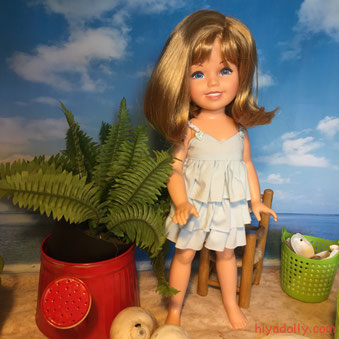 ---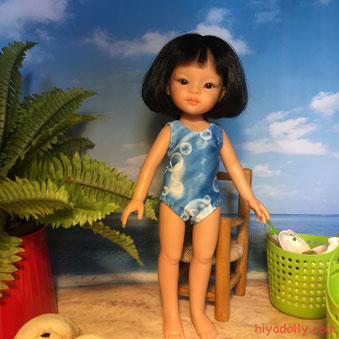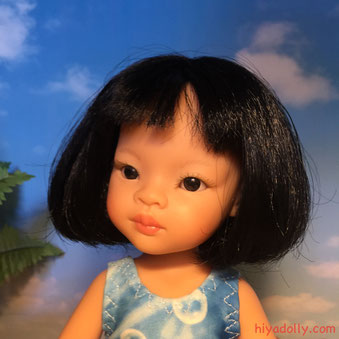 Paola Reina Les Amigas Liu, our Ling
---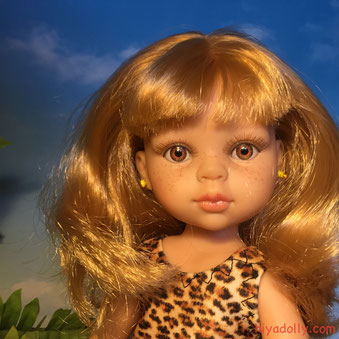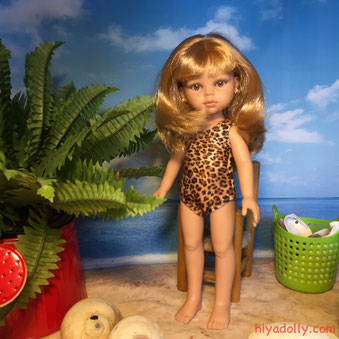 Paola Reina Les Amigas Dasha, our Kwilla
---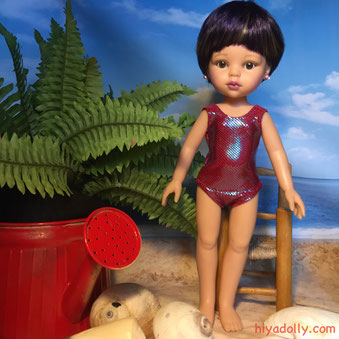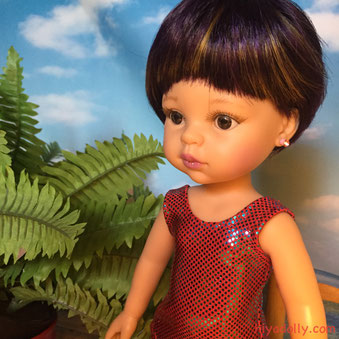 Paola Reina Les Amigas (little witch), our Undeen
---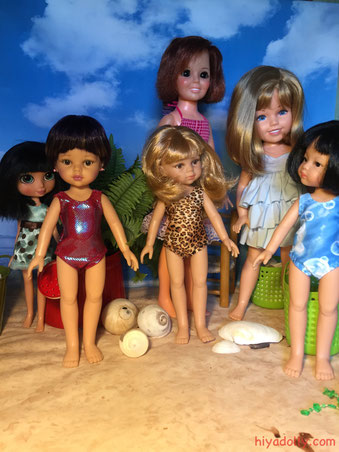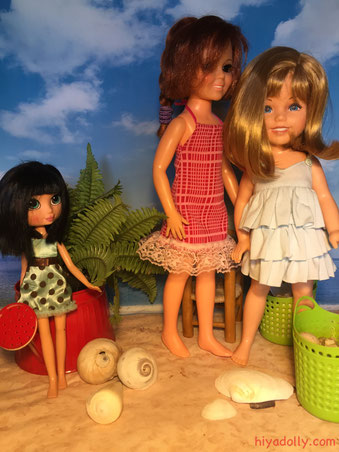 Thanks to the big girls, Crissy and Kimberley, for looking after the little Amigas!
Such fun, to have these girls come out for a fun day in the sun!
Meanwhile, the other children are getting ready for school...