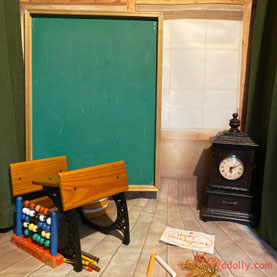 Oh the excitement!
Clear the schoolroom!
The Little Darlings get to plan a Halloween party for all their friends. 
Now what is needed for a good Halloween Party? The girls write it up on the empty classroom chalkboard...
Let the party planning begin!
---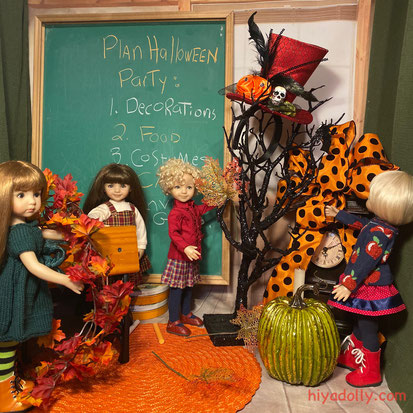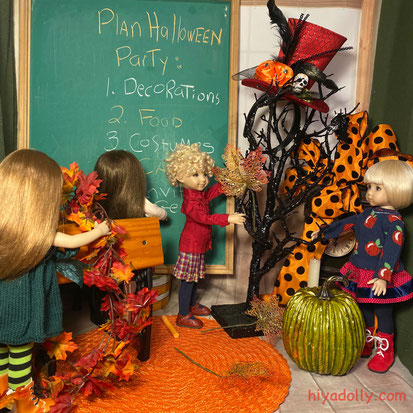 Here we go! The list...
Decorations, food, costumes, candy, and invite guests!
These girls have the decorating on the go.
Maggie, Chantal, Birdy, and Pearl with our Halloween sparkle tree of course.
And pumpkins, ribbons, hats and fall garlands...
---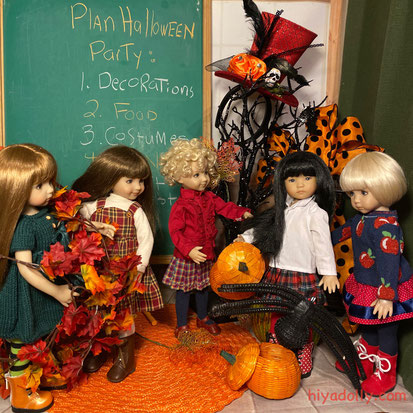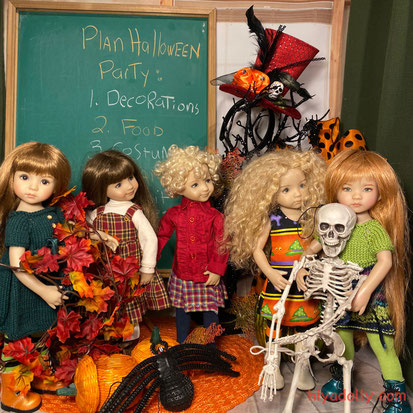 Anna Zoey brings candy baskets and our big spider. Ew, we love him.
And Lula and Scout arrive with Skeleton,
a must for a Halloween party.
---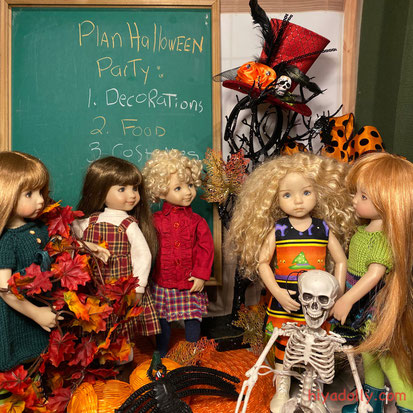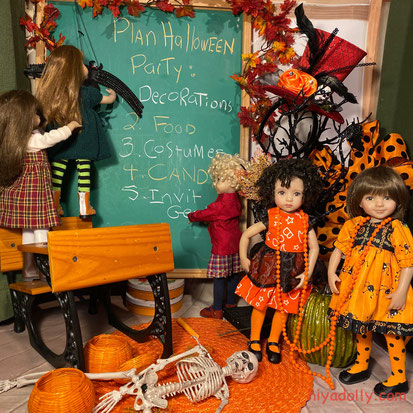 Invited guest? Or decoration? Leave him to the decorators!
Lula and Scout leave to find the candy.
And Xennia and Tink show up early, decorated themselves!
---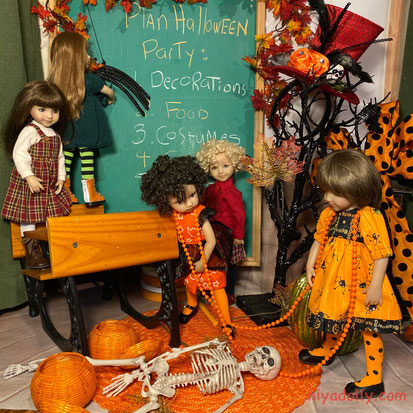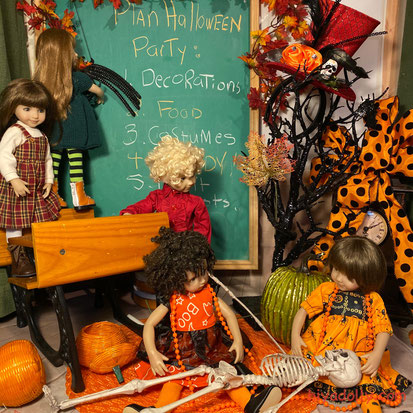 Bony down there, Skeleton?
Nothing like a soft dolly lap to cradle a bare skull...
---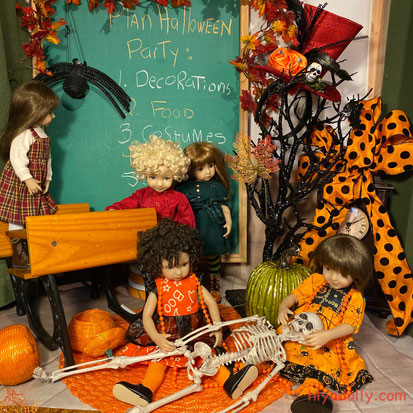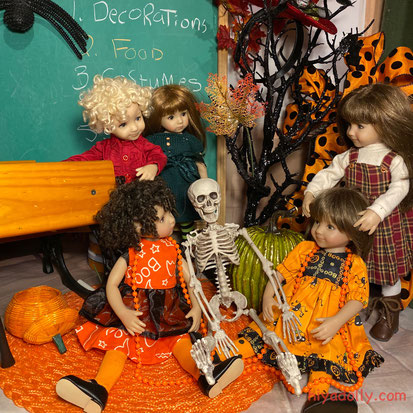 Looks good, girls!
Looks party ready!