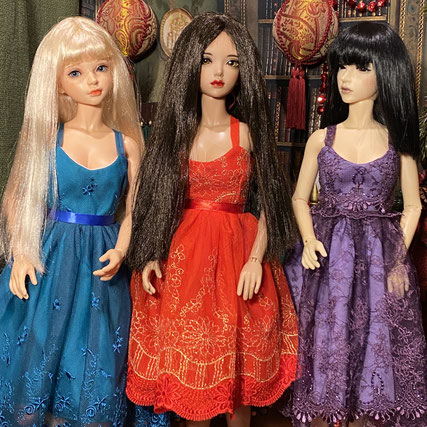 New dresses!
Surprise! We got the three Iple girls the prettiest lace dresses for Christmas!
Were they happy? Oh yes!
When I hunted through their clothes for Christmas dress up, there was so little I had to borrow from the Ellowynes and from the Little Darlings!
The Iplehouse JID girls have been borrowing clothes, and wearing the same thing for ages. 
I have looked for bjd clothes now and then, and have not found styles I like, that fit my girls.
So I got in touch with a dress designer I have admired for years, Jodie Joseph.
Her lace dresses for the pretty Ellowynes have been on my wish list for a long time. Then I noticed her doll line had branched out...
Less than two weeks after initial contact, these gorgeous jewel toned dresses showed up in our post box....
---
But first, let's look at what these girls went through during the Christmas season, from scrounging for clothes, to hair makeovers, to make up brush ups.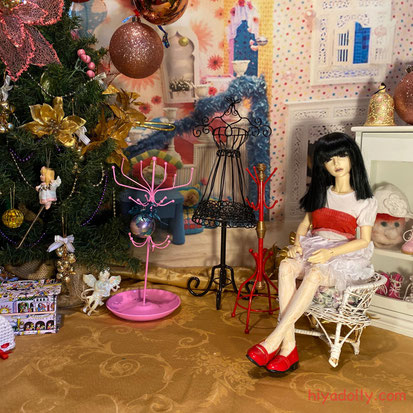 Violet helped the Little Darlings get ready before Christmas. Now, we love sockwear, but for Christmas? Violet Raven has a socktube around her midriff. Christamsy, Violet!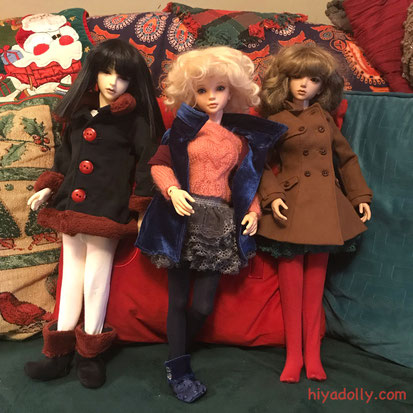 Tights made for Crissy, 2 coats from the Disney Toddlers (pretty nice actually!). And Odelle is wearing a beautiful brown Iplehouse coat, from their site when they still have a few JID clothes to choose from...
---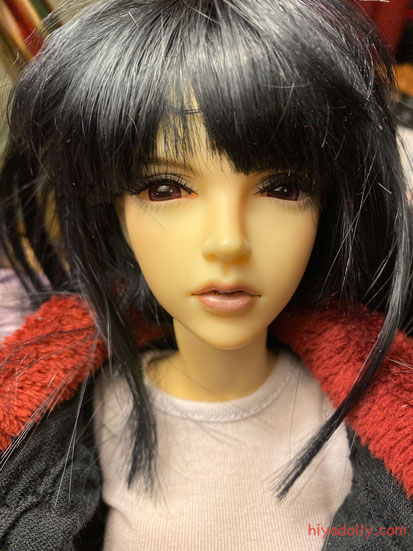 We love this black Yuri wig on Violet, but the other two...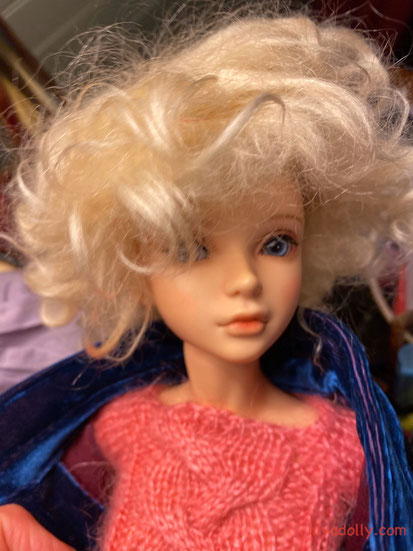 Tania Aira has gone through so many looks. This one we do like, but it never stay put...
---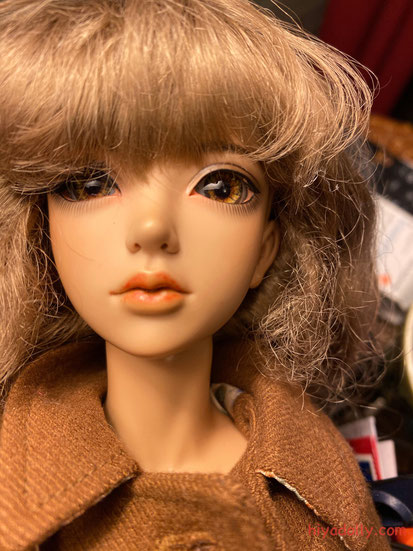 Cordelia Odelle has never settled on a look...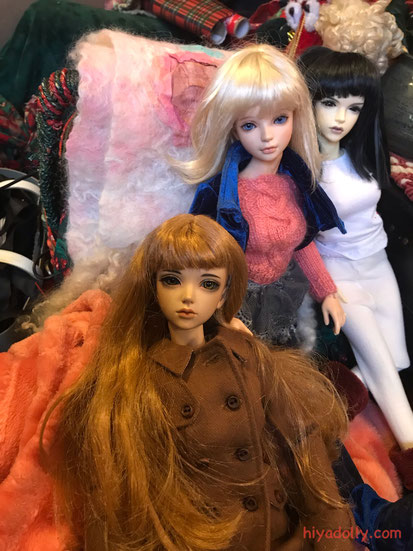 This Ellowyne red do was close, but...
---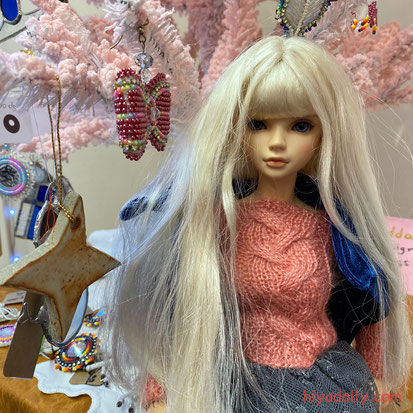 I'm in love with this long platinum look on Aira. I think this is the one for wearing with the pretty dresses coming.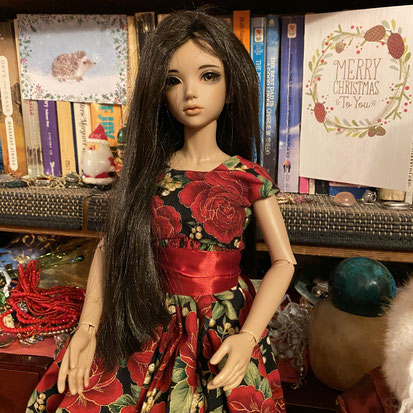 And after trying all the unattached Ellowyne girs' wigs, there was an inspired switch up. We'll show you our Ello another day, but this is a keeper for Odelle!
---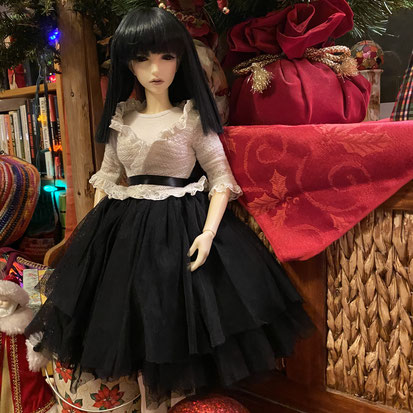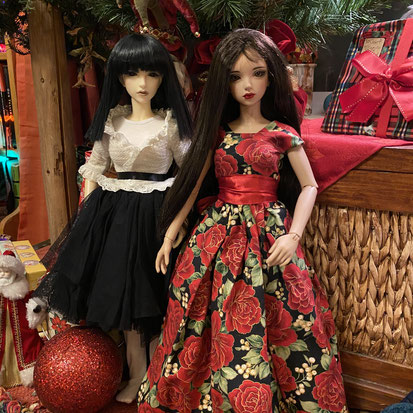 Thanks to the Ellowynes' beautiful wardrobe, we found some pretty clothes to keep the girls happy over Christmas! That Christmas dress is a stunner on Odelle!
One of the amazing Ello designers from eBay...
Just find a nice red ribbon to snug up that small Iple waist.
---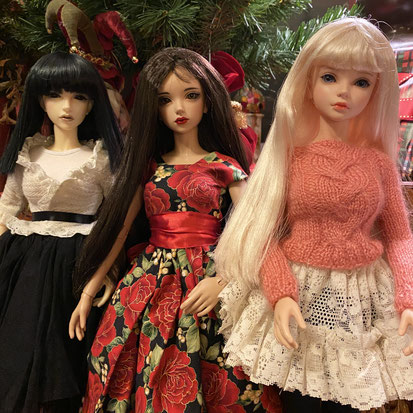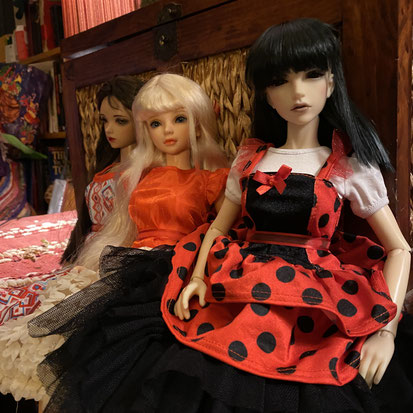 From Christmasy, to some fun finds at a local store for the girls to try on, we waited...
---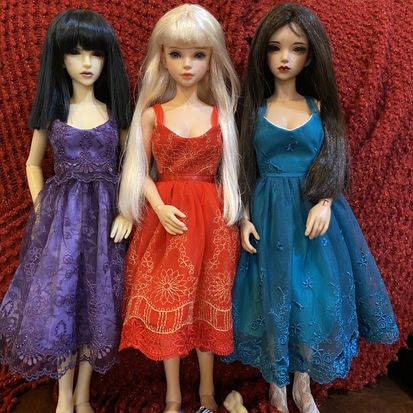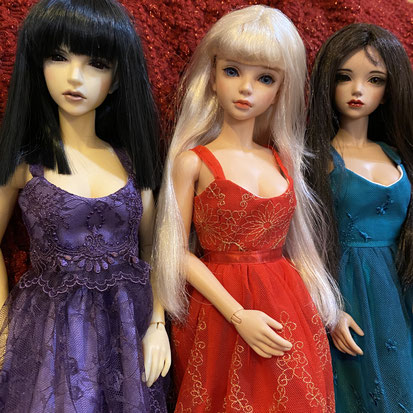 And the surprise dresses arrived.
On a dark snowy night, they arrived in time to lift our spirits.
The girls were over the moon...dresses actually made to order. Just for them!
---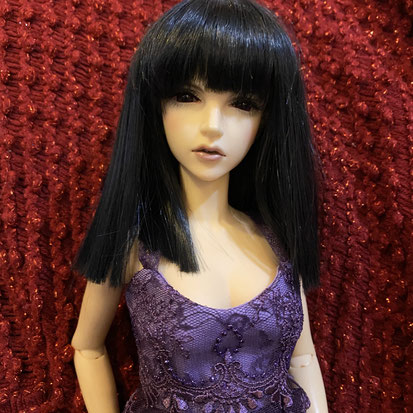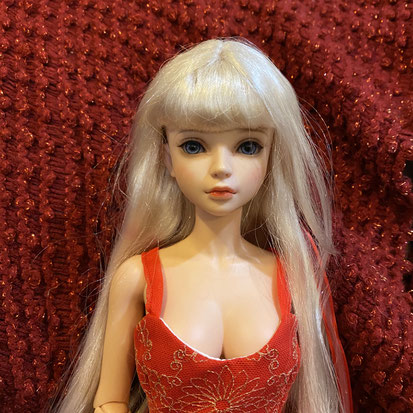 ---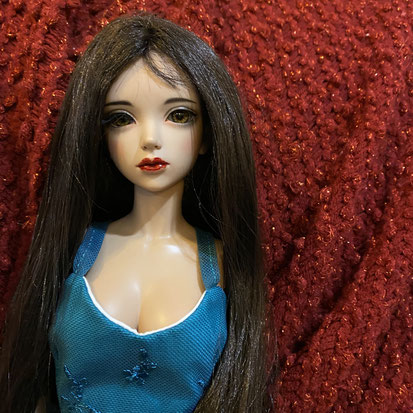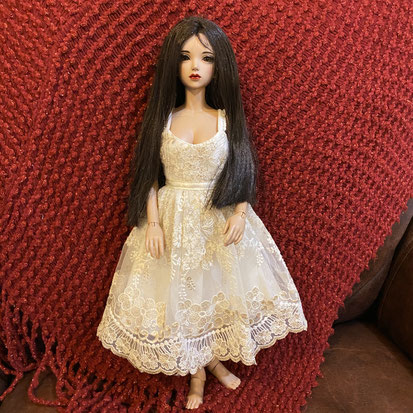 And Cordelia Odelle...in first a beautiful teal, then an ivory lace.
Beauties!
Our thanks go out to Jodie from Jodie Creations, for her creative and beautiful work.
And for our wonderful collaboration in bringing these ideas to reality!
Look at the smiles on these faces! Well, imagine...