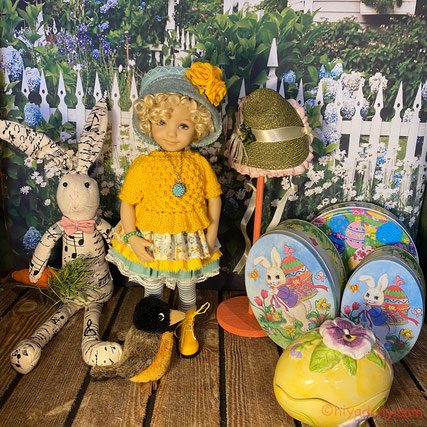 Birdy!
Our Little Darling early bird is ready for her friends to arrive! Easter Bunny is excited to see all the girls in their special spring clothes!
This year they are meeting up at the Picnic Fence. The bushes are leafed and flowers are out. The Easter Bunny has brought some treats in the tins. Little robin has joined the party.
Birdy loves that! An early robin friend!
Who's next?
It's Rosa!
---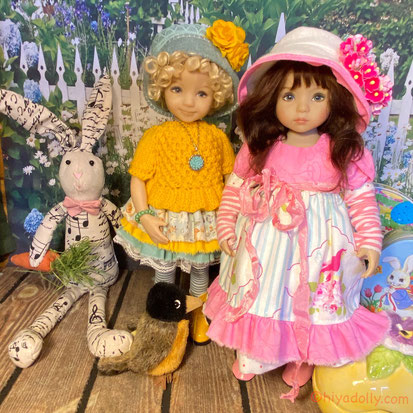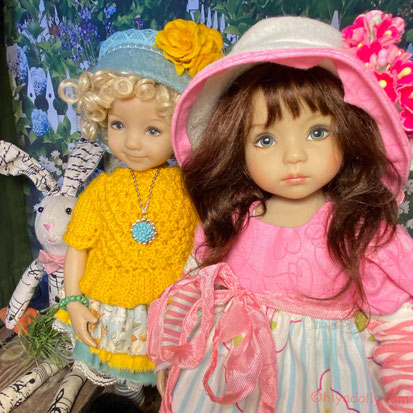 ---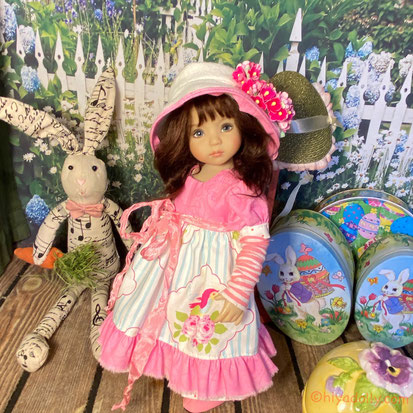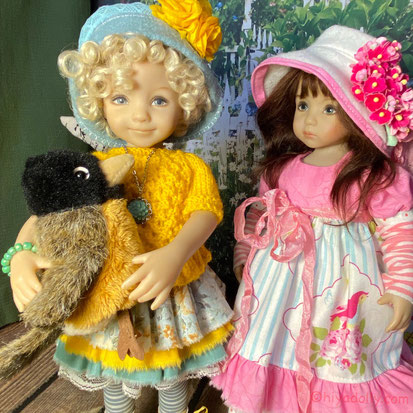 ---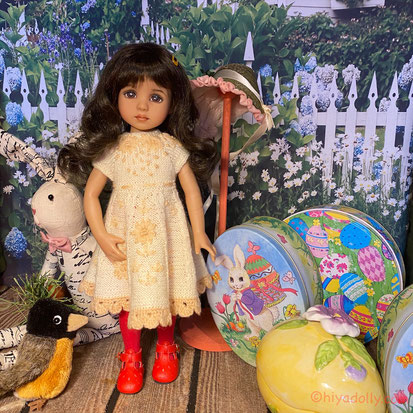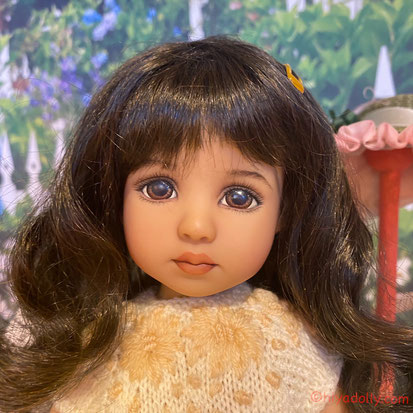 ---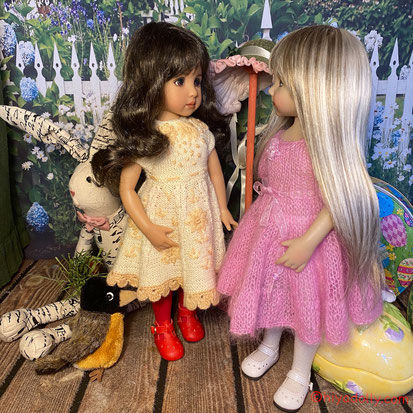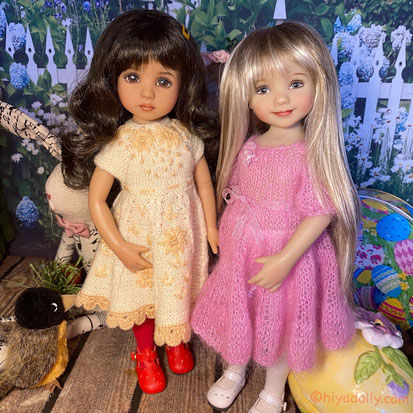 ---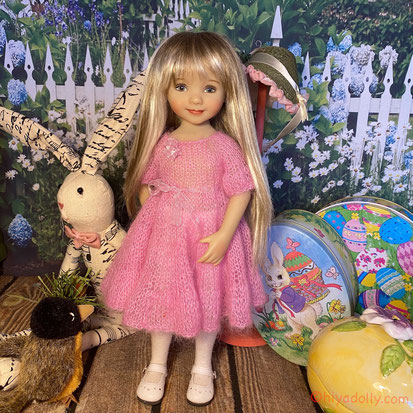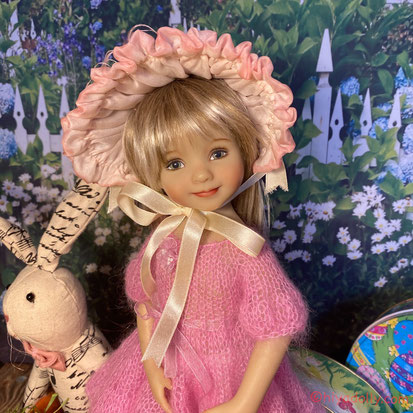 ---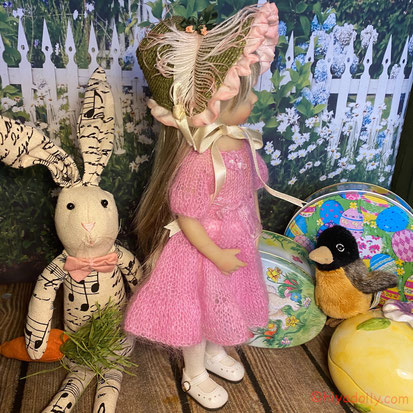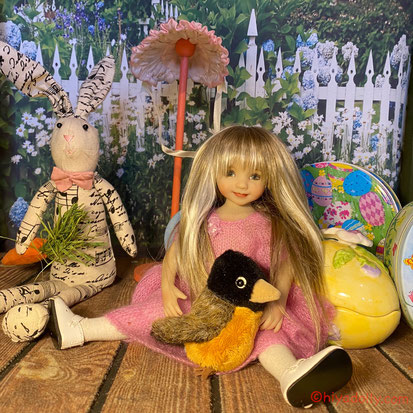 ---
What are you up to with little robin?
A robin hiding inside a china egg?
Hmmm...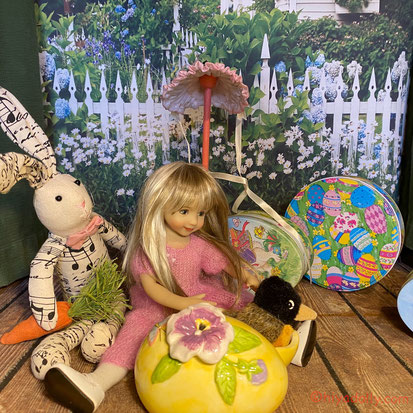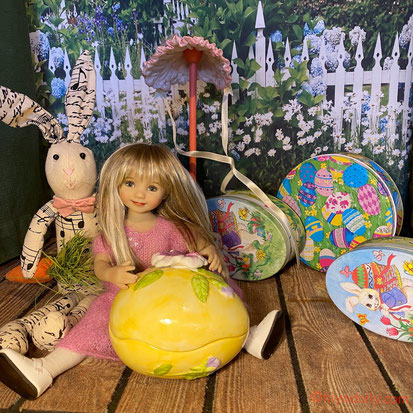 ---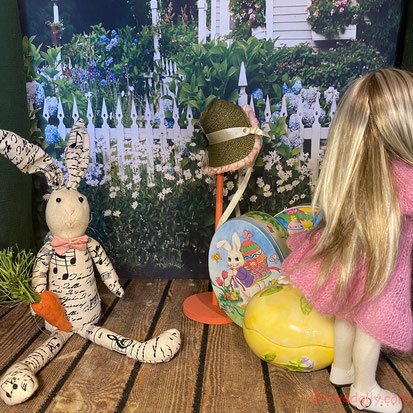 ---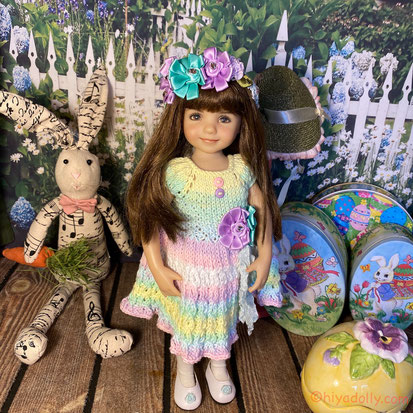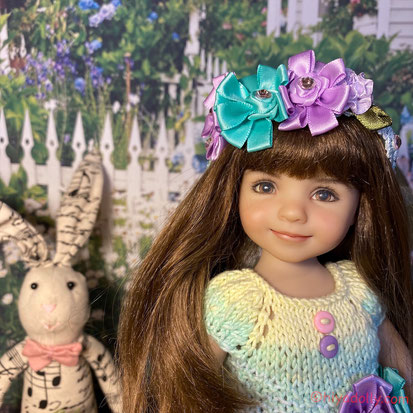 ---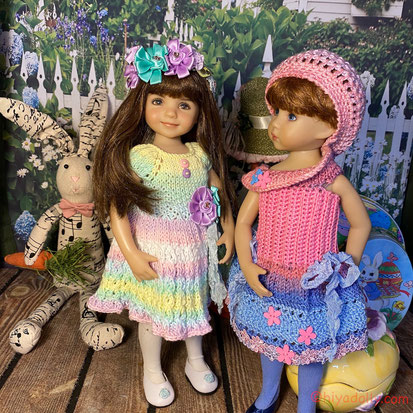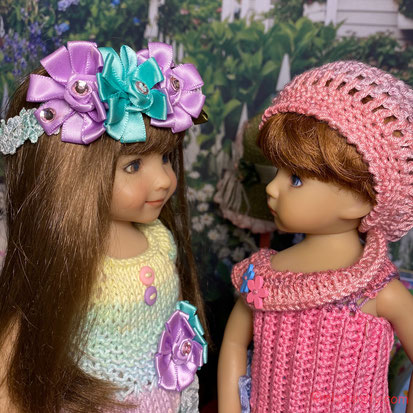 ---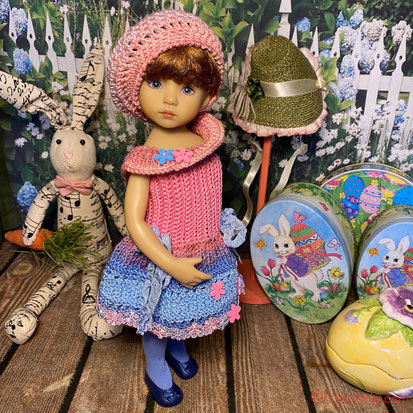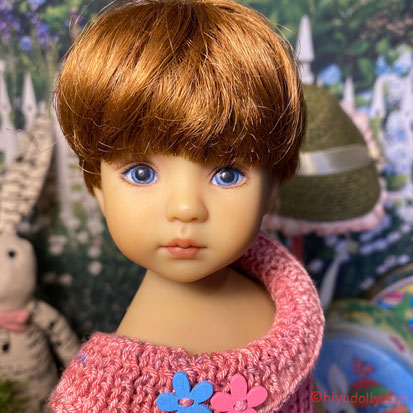 ---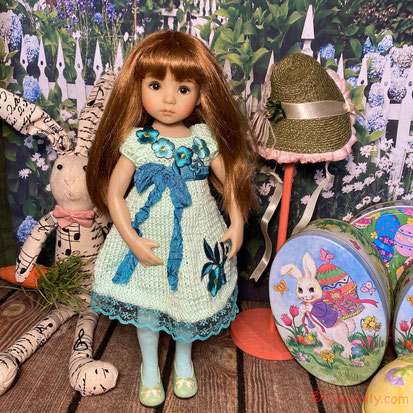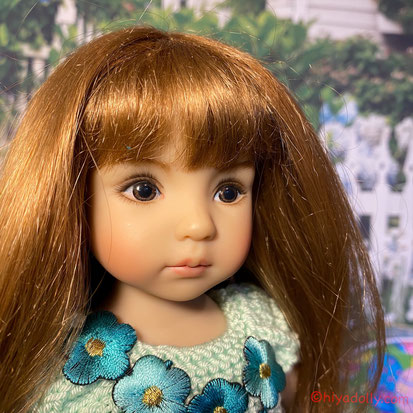 ---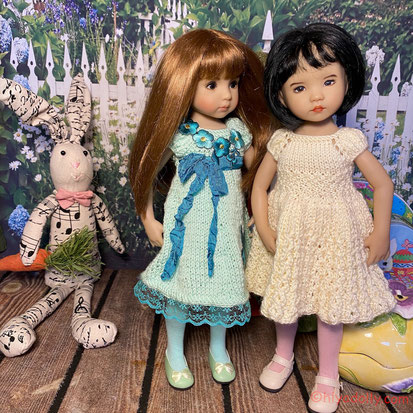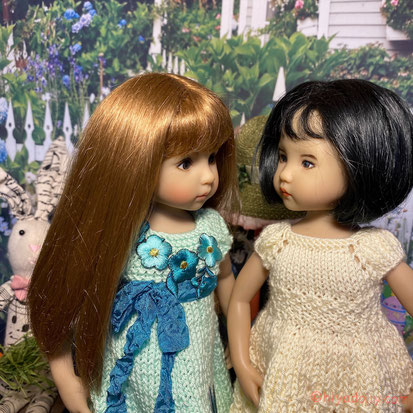 ---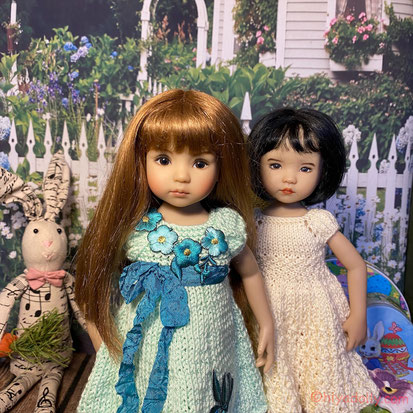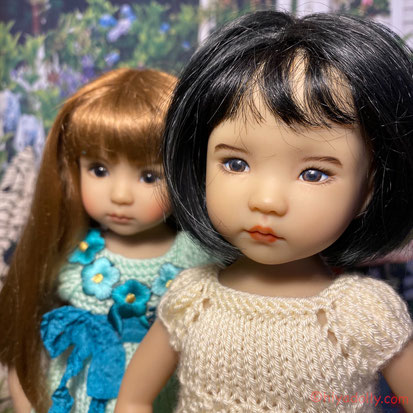 ---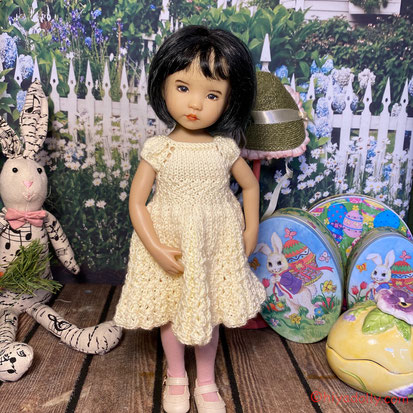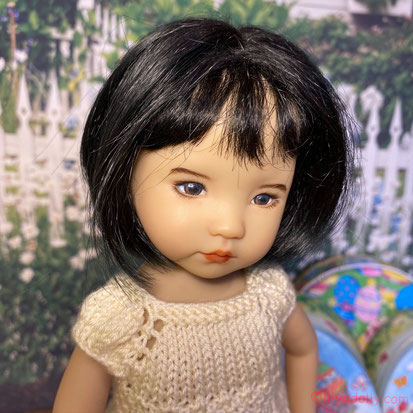 Okay. That's enough photos for now!
Time to get some more of the girls!
Just as we are leaving, though, Jiyoon thinks she hears a birdy chirping.
(Hmmm yes, that robin is still in the yellow china egg.
Who will find it?)
Stay tuned...