We had a photo shoot at the Community Center.
These dolls were happy to get out of their baskets and see a little action. 
We wanted profile pics for the dolls' resumes. We like to keep their curriculum vitae updated to give the dollies the best chance for the best assignments and roles....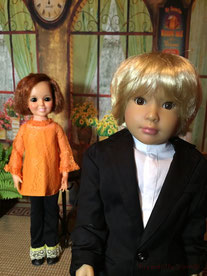 I'd love to introduce you to all these characters.
BUT! I am completely distracted with a new fix for the Hiya Dolly website.
Disqus comments!

Will I have success installing the codes?
We'll see...
So, in the meantime, enjoy imagining what roles these dolls would play...what would they be saying?
Leave a comment and tell me! lol
---