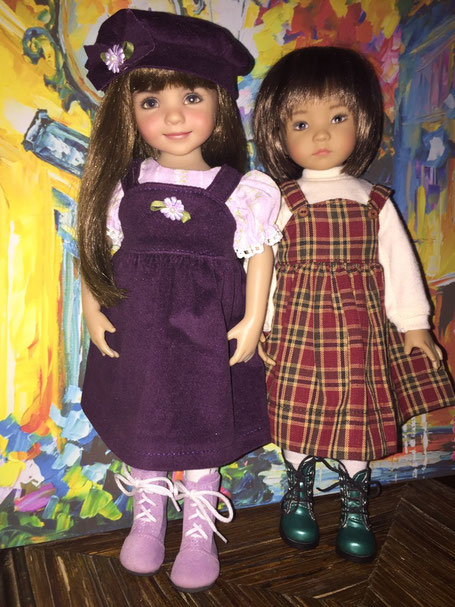 A new-to-us dolly dressmaker, Kalen, has been added to our Favorites List of fashion choices.
 These two warm jumper outfits arrived  from her the other day, just before I changed my Little Darlings into their Christmas dresses. 

It was hard to take these adorable clothes off and switch them out for some red and greens, holly and snowflake themed clothes. And I lOVE Christmas dresses.
But it's a long winter here so the fine wale purple corduroy and the brushed cotton plaid jumpers will be in use again when the holidays are over.
Kalen's eBay store, kalendesigns, was the source for these jumpers. The little tshirt, puffed sleeve blouse, stylish hat and handy cream stockings were a part of the sets. I was happy with the price and combined shipping!
Thanks, Kalen!
As soon as I cash in my Stevia soda cans I'll be back to Kalen's shop!