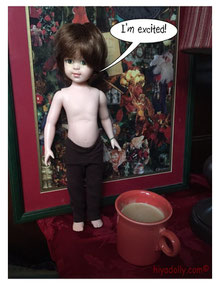 This new Robin Woods boy, Dickens,  is ready for a change, much as he loved his green velvet, purple ruffled outfit.
We found him a brown pair of trousers, a button up shirt, and he agreed to switch shoes with Will...
But he's still vacillating about cutting his hair. What do you think?
---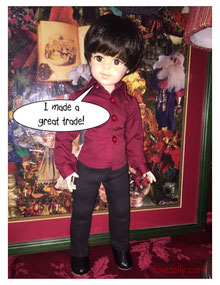 Will is really happy with his own makeover so he was very helpful in helping Dickens find a new look. 
And he figures Dickens black boots are a step up from the brown leathers he arrived in. A little closer to those long toe shiny black shoes he asked for.
And, well, the brown shoes look good on Dickens, right?