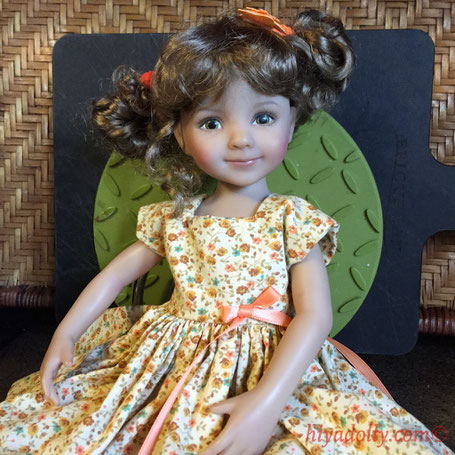 Our Tinker Bell had a makeover, a wig change-a cute bob with a top knot. You can see her in it in Monday's photo post.
We thought she liked it.
She had a smile on her face the whole time.
But Mischelle popped into the Doll Studio and noticed Tink squirming and scratching her head.
"It's itchy!" she said when my friend asked.
So I hunted for another hairdo for her. 
We love her in this soft curly-pigtailed wig.
So it may stay for a while....
And Mischelle brought us a great prop!
You'll see it soon....
(Photo of the prop and article in our weekly dollygood.news newsletter. Sign up at the top of most pages.)