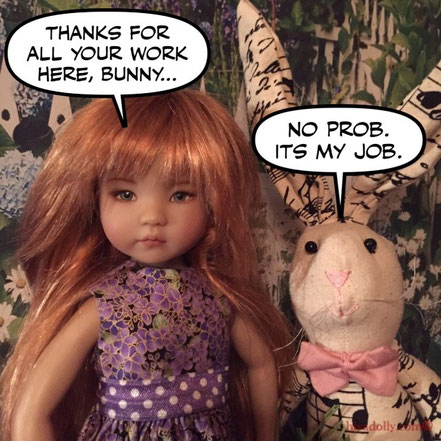 Bunny showed his flexibility by hiding eggs at the Community Center when it started to pour on Sunday morning. The scramble started!  
Once the fun was done, Bunny was served a plate full of carrots: raw and cooked, sliced, diced, mashed and made into orange rosettes!
Bunny enjoyed the attention and love. Sticky fingers and all.
He lingered....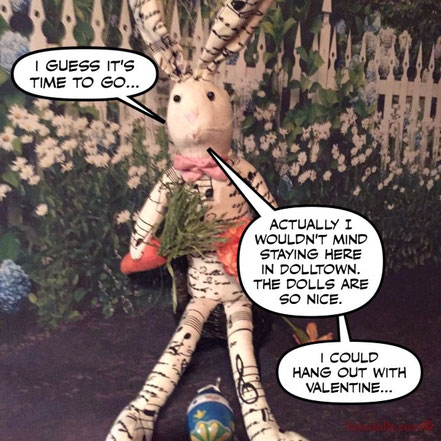 During the festivities, doll stylist Valentine sat with Bunny to chat. He regaled Bunny with Dolltown stories. Bunny laughed and cried. 
And Bunny got curious about what might happen in Dolltown next.
He mused that a town of dolls is likely to be welcoming to a bunny who has candy eggs magically appear in a never empty basket. (You mean not just at Easter!?)
Perhaps he'll settle down here for a while. After all, there are no expectations of him now, for a whole year!