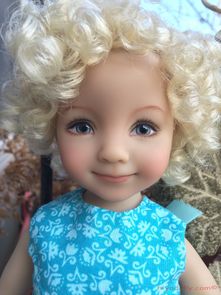 Geri's Arial arrived!
This is the face I chose after I discovered the Little Darlings, the lovely doll sculpts by Dianna Effner. Dianna has taught several doll artists to paint these cute faces.
Most of the artists have a waiting list. I got on Geri Uribe's list last January.
Knowing this little dolly was coming, eventually, helped us choose the other dolls we wanted for our stories here.
And the Little Darlings are a hands down favorite of ours. So easy to create characters from these expressive faces.
She's definitely talking to me.... She's very nice.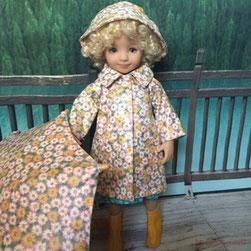 This little darling is wearing a cute Betsy McCall rain gear outfit.
It's just wishful thinking on her part. It doesn't rain much here. Nobody uses umbrellas. But, when you own a flowered umbrella you want to find a day to use it!
---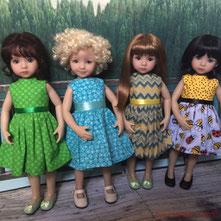 Little friends...
We like to get used to our dolls before we settle on their Dolltown names. Even if we have one in mind before they get here....