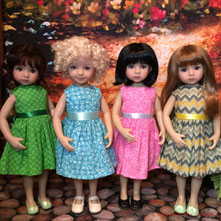 Welcome girls!
These are my gateway dolls...the Dianna Effner Little Darlings.
All the stories that have taken place here on Hiya Dolly started with these girls. But this particular four didn't actually arrive until this last week. So, we get to know them in 3D! And they are even cuter than their sample photos! Thanks Geri!
These four girls are handpainted by Geri Uribe of The Doll Studio. Geri works closely with Dianna,  and Geri's were the dolls available to order when I was ready.  Sometimes the Little Darling artists get so many orders for these lovely dolls that the only place to get an LD is on the open market...
Dolltown has been fortunate to gather several LD's for our stories. Now, with just one last one to arrive....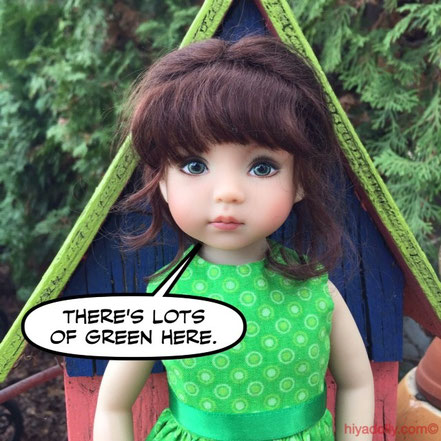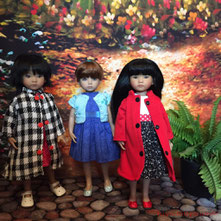 The Path, the bridge between Dolltown and the rest of the world...
This is where the dolls come and go-dolls returning from assignments, dolls off on trips, and new dollies arriving...
Here to greet our originals:
Eve, the first LD to arrive in Dolltown, a Factory girl

Pip (Pearl), in Dolltown for months and a Geri girl

Anna Zoey, Eve's prototype, a Dianna girl
It's taking a few days to get to know the real girls...we immerse in names, clothes are traded back and forth, friendships are formed, even wigs change!