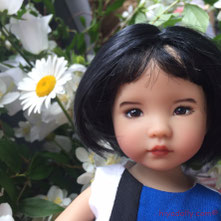 Jiyoon gets to wear the Mondrian dress first here in Dolltown...
Sometimes it's just who is closest to the door when the package arrives.
But I must say that I thought of Jiyoon right away when I saw this adorable Mondrian-inspired dress by Alison Austin on a lovely Facebook group I belong to.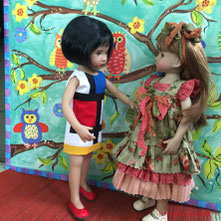 I didn't want to let this creative artsy dress slip away, so after pointedly ignoring the bid for a couple of days I melted, bid, and won (as they say). 
In for a penny...then I chose a color combo for Alison's ruffle style dress and pinafore.... Two dresses, save on shipping. Makes sense right?
Hey Maggie! Come here a minute!
---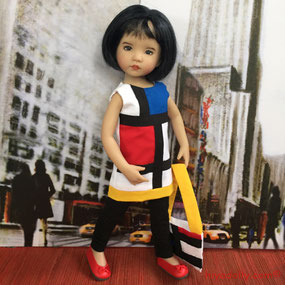 Sleek, chic, geometric, a throwback to 60's art style...
---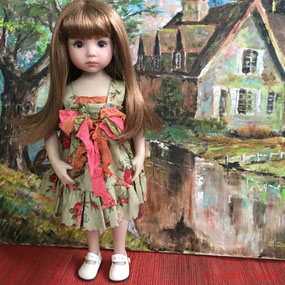 Here is just the pinafore from the ruffled dress. This can work!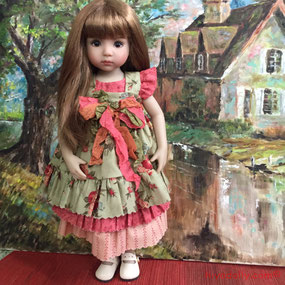 Warm, sweet, ruffled, a throwback to another time...
---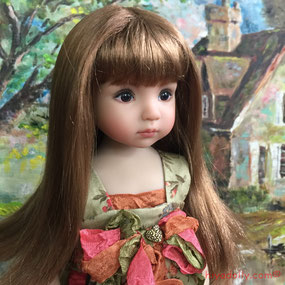 I just added the hair ribbon to the bodice, since it is a little low.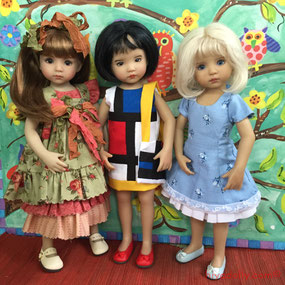 And a third Alison Austin style shows her creative range...
---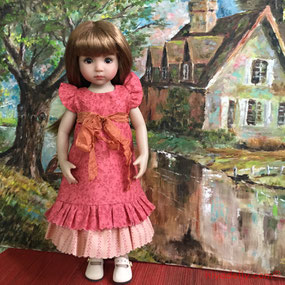 And the under dress is just adorable. I love the sleeves! And the versatility!