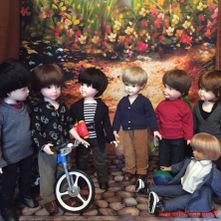 A bike! Exciting!
Chris and his brother were late to the boys' meet up on the Path.
Chris found the Barbie bike, abandoned when the girls went in to dress for the party.
---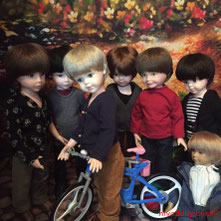 Owen got to try it out...
Well, they all did. Even Bobby, whose legs don't work very well.
(There he is, sitting.)
The other boys held him on and pushed him all the way back to Dolltown.