I had to ask this pair to look out for Tink and Xennia.
Xennia and Tink have been getting into mischief that could end in serious doll damage!
We have a First Aid room, but no doll hospital.
So Conner and Evie agreed to look out for the two friends while I get some work done.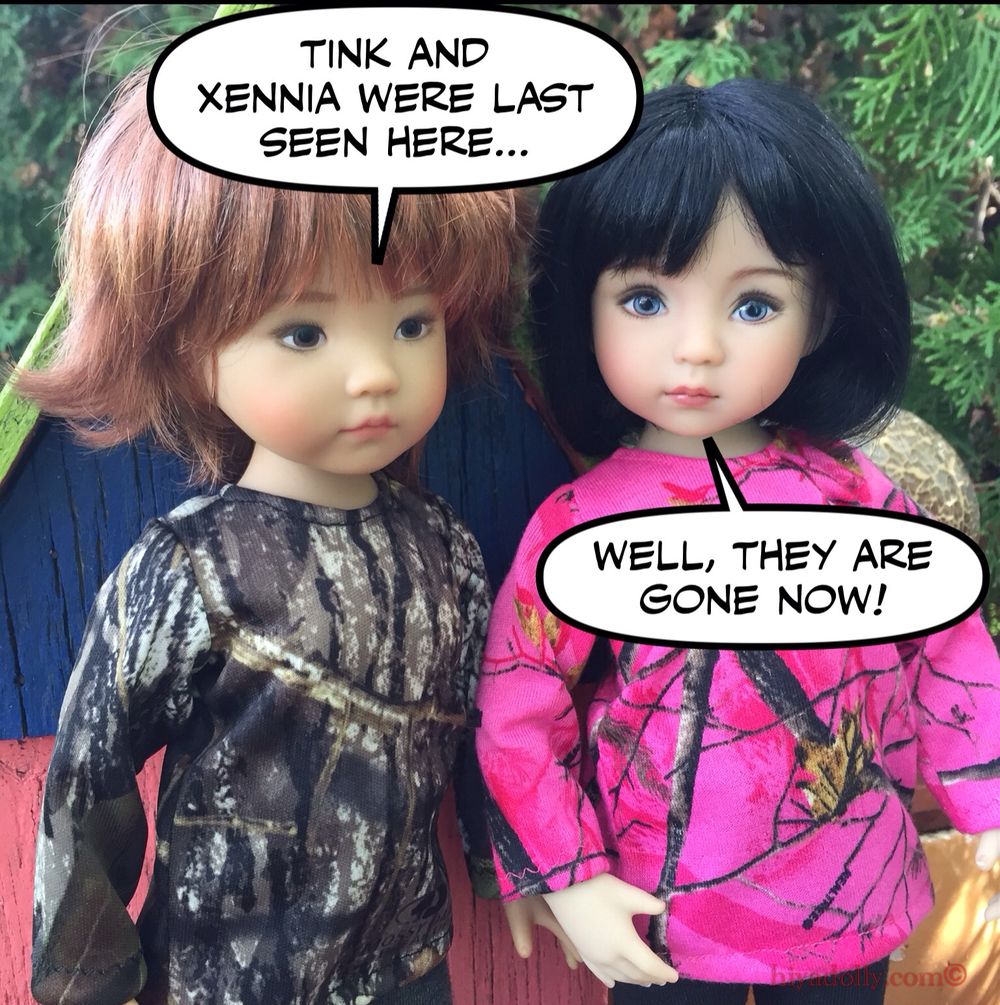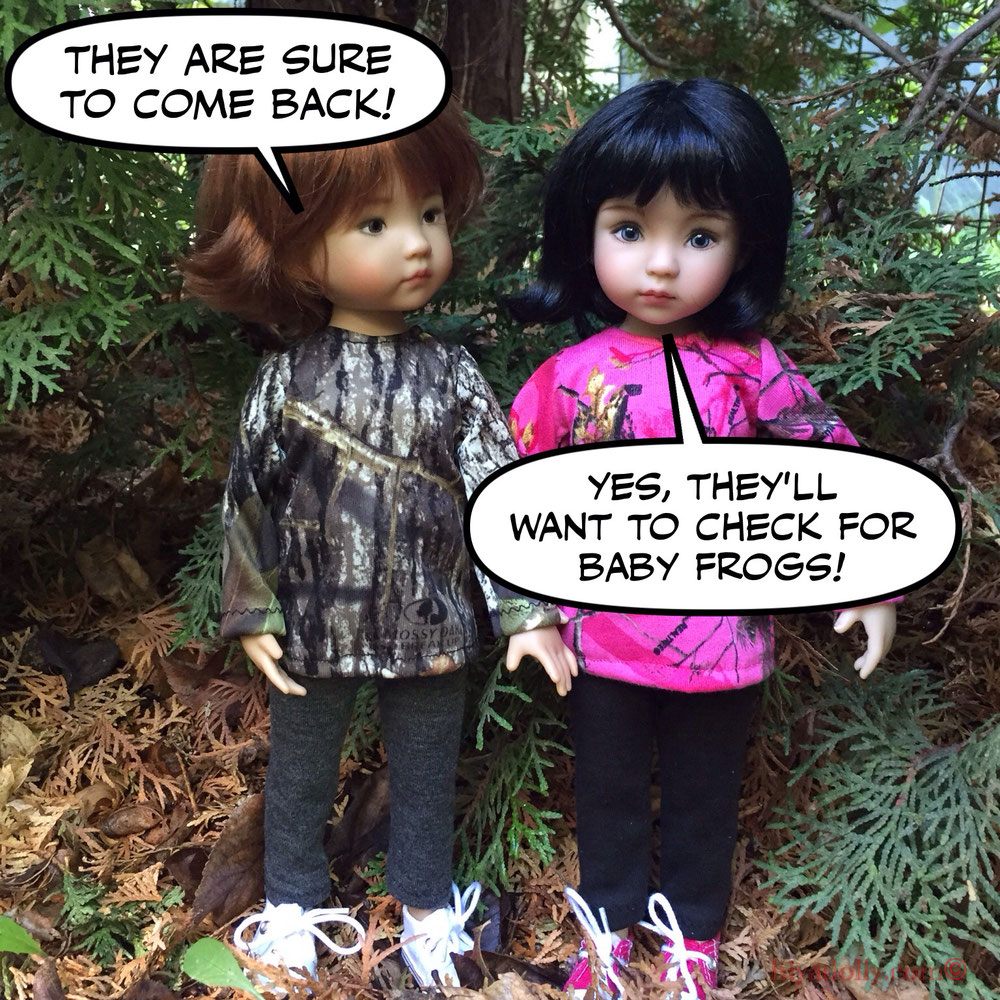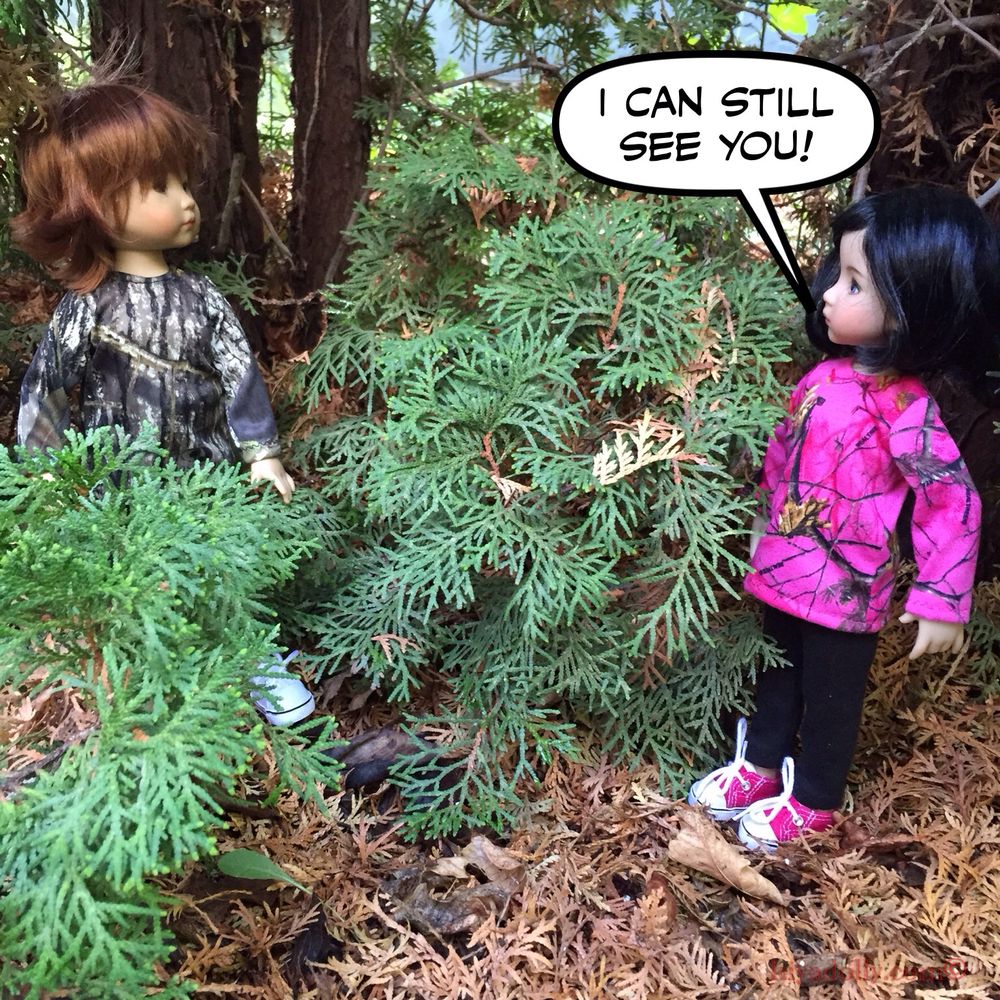 They were excited at the idea, and changed immediately into their camouflage outfits so they could watch the pair, without being seen.
That part wasn't really necessary, but I was just happy with a "yes"!
I am off to get them some snacks while they wait.
But I AM wondering now...where ARE Tink and Xennia?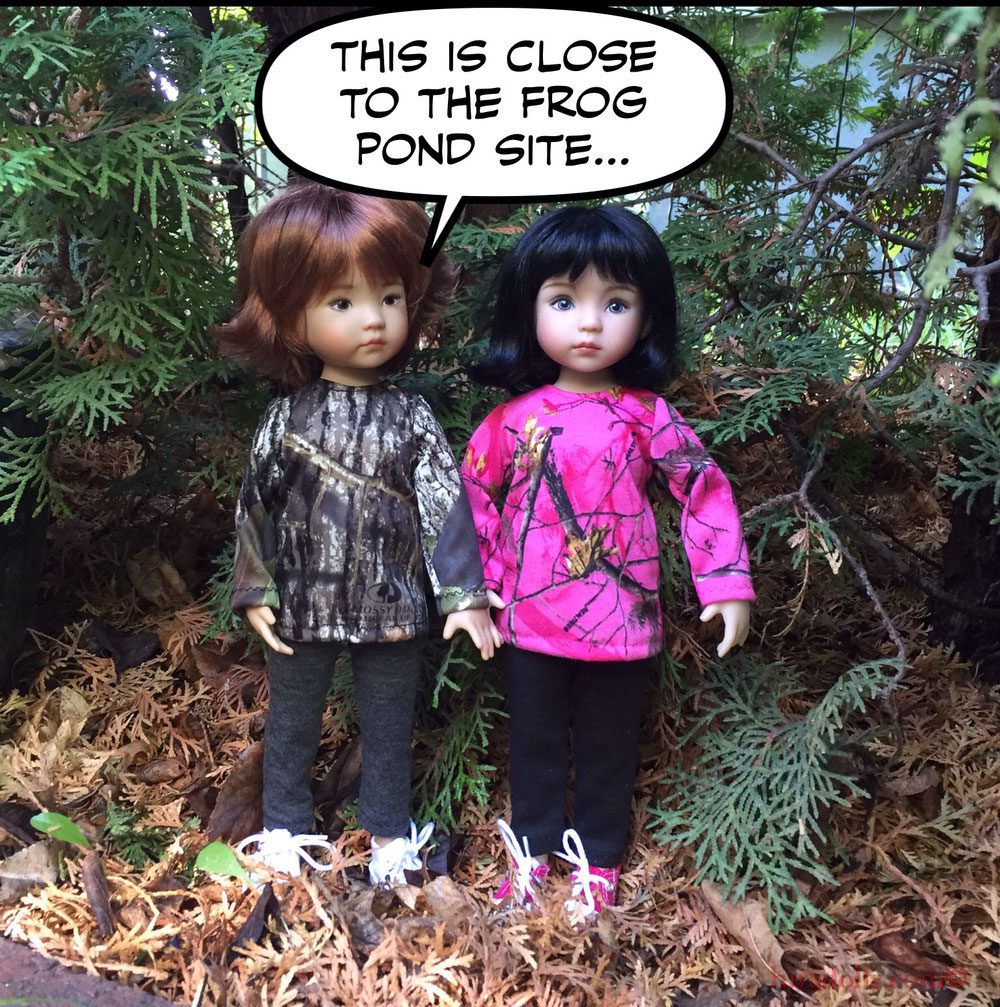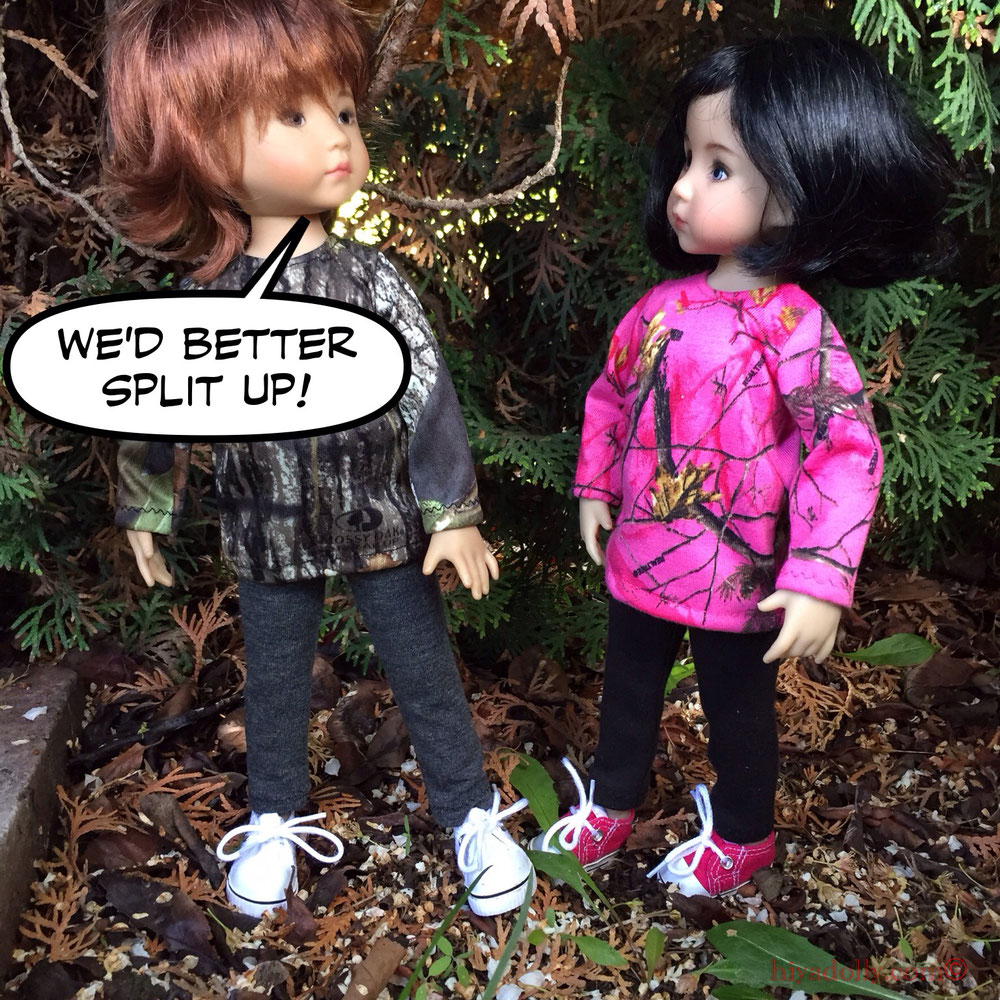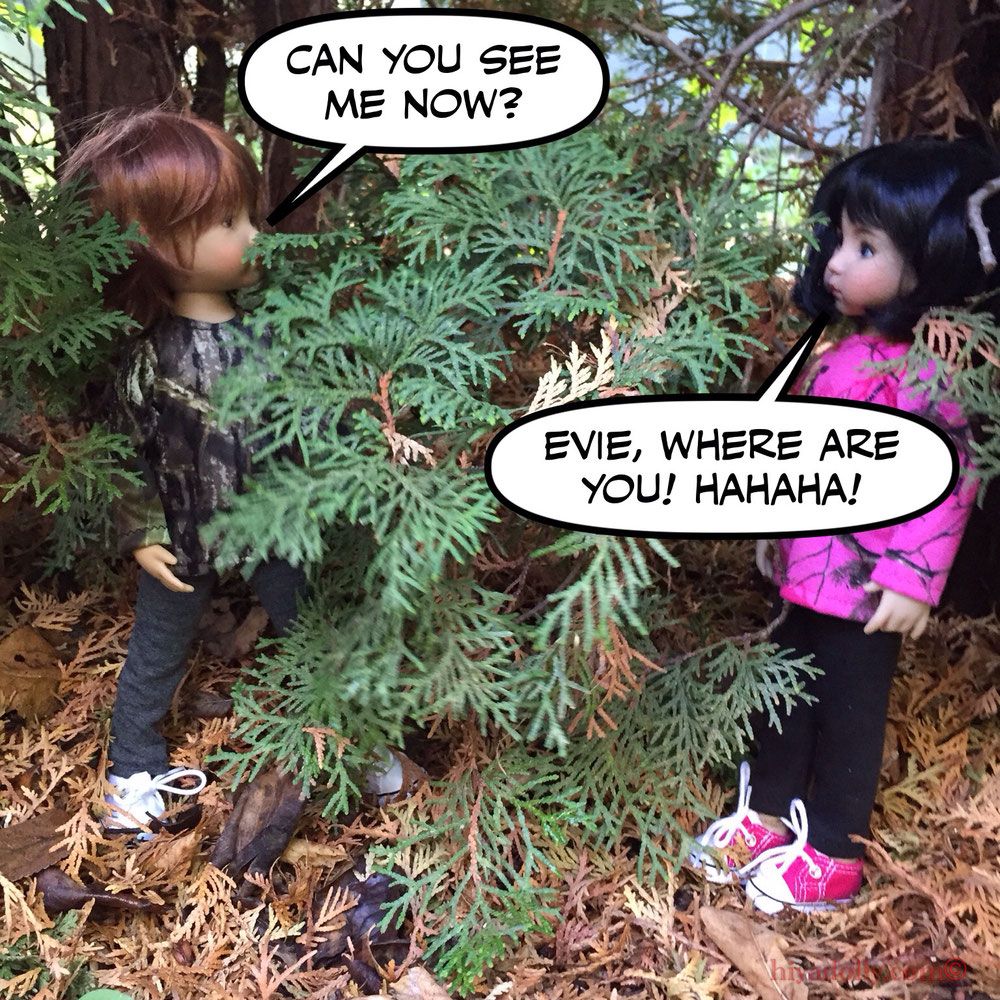 Well, I hope they don't get distracted and go off hunting for spiders.
Or decide to climb up those cedars!
We'll see what happens!