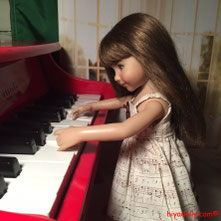 Special day coming!
Chantal has been invited to play the piano for our special event. She is practising every day so she is ready!
She even has a special musical notes dress, made especially for her by the talented Erin Greene, at lildarlingbee on eBay! Chantal was tickled pink to be able to wear it for this event!
---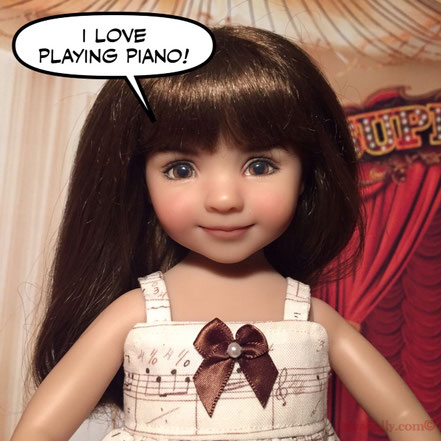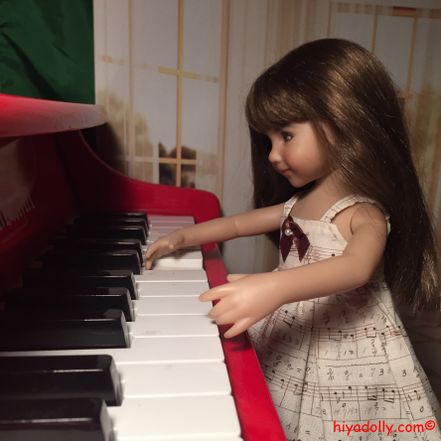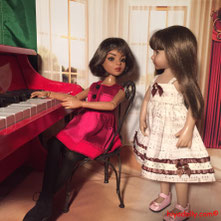 Ellowyne Lizette, our Lissa, is helping Chantal. She is an accomplished player herself, but will be away on some important entrepreneurial business on the day of the event. 
Chantal is getting excited!
They are still choosing a second song to play...any suggestions?
We can't use "We are the Champions" right now...
---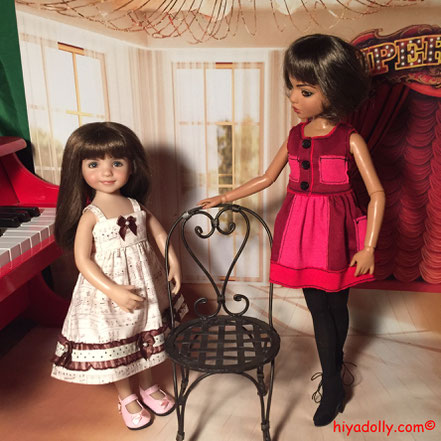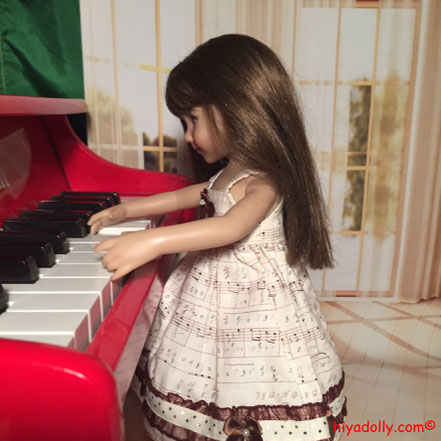 ---
Chantal took a break from her piano practices with a trip to our Pop Up Shop with Faith, her bff...