The Dolltown Awards presenters are getting changed for an ice cream party... 
While we wait, we get some errands done.
---
Our Iplehouse Tania has gone through several changes since she arrived in Dolltown.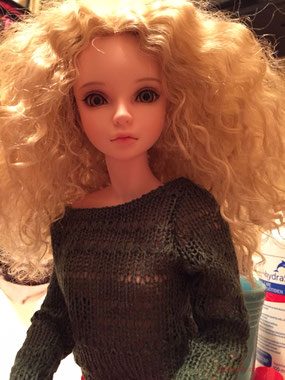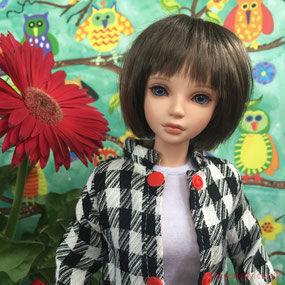 Tania with my birthday gerbera!
Tania is her sculpt name. We call her Mercy, Leau, or Aira depending on the story character...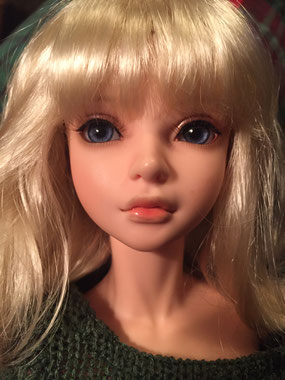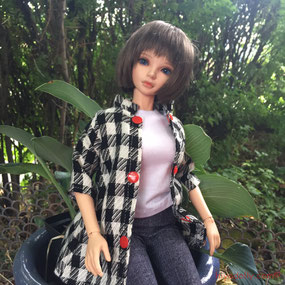 She has not worn her brown wig since last summer. Since the wavy look is saved for special stories, and the silky blond wig has moved on to Cordelia for a while, this look will do for a while.
And she is wearing a coat that we got for the Little Darlings!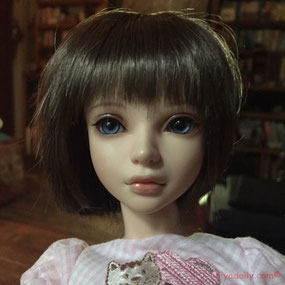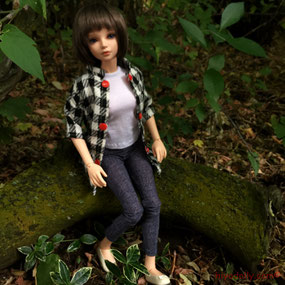 ---
Tania stopped in to our Pop Up Shop to see Troll and visit the new characters...
Mermaid! And we really like the old woman in the deck chair! So funny!