Ice Cream Party for the children in Dolltown!
What a motley crew! From big Hal, Kidz n Cats, to little Fancy Nancy and Tonner Patsy, our Gabby...
all enjoying ice cream cupcakes and little tubs of ice cream....
Well, I guess they are big, for little dolls!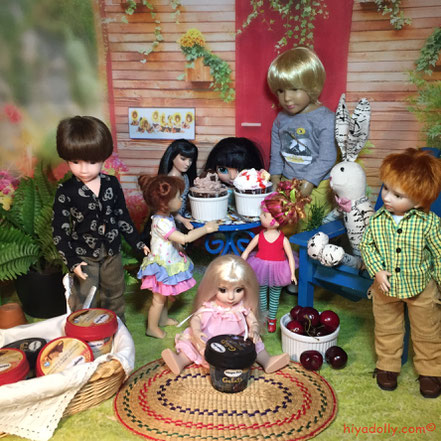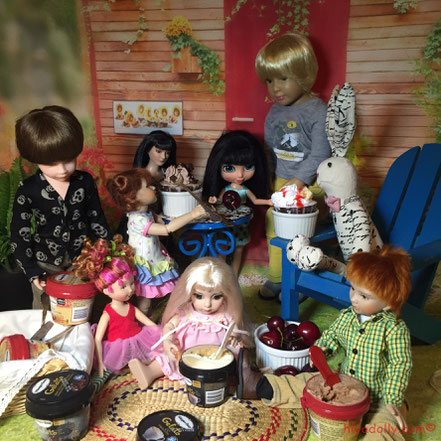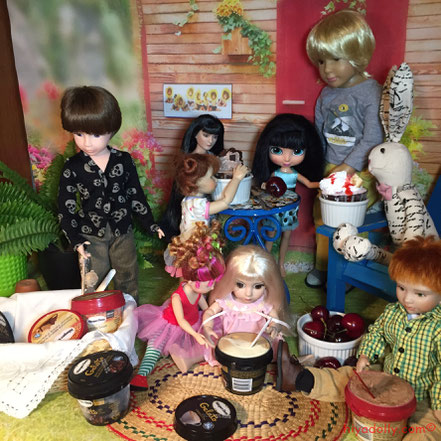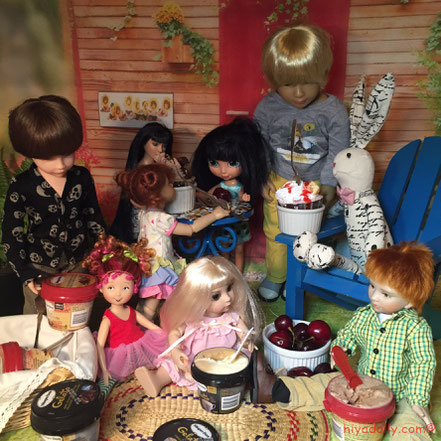 I KNOW these kids are going to go and tell more dolls about the Ice Cream Party!
I'd better go check on our ice cream supplies!