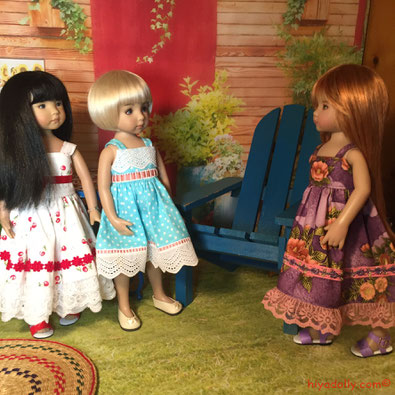 Little Darlings in sundresses!
It's my job to keep the action going in Dolltown. But the speed is picking up! Events are piling up!
I have photos and stories happening on the sideline of the main events: Awards Day, Ice Cream Party, Birdy's Birthday! 
One photo shoot that I don't want to pass by...the Little Darlings in their ice cream dresses.
So, before they ALL change for the next events, here are a few photos of the Little Darlings in their summer dresses, ready for the Ice Cream Party .
Can't wait to post more on a separate page...
Link coming, as the photos are posted!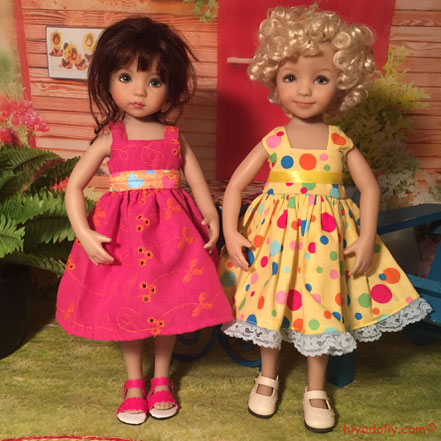 Rosa in Pachom Suesewan
Birdy in Sveta10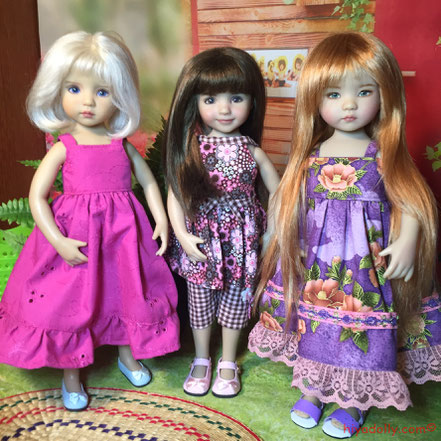 Faith in Pachom
Chantal in Janice Mundy
Scout in Erin Green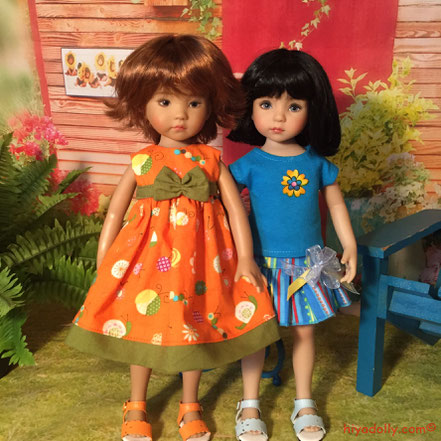 Evie in Pachom
Conner in Carolyn Gebert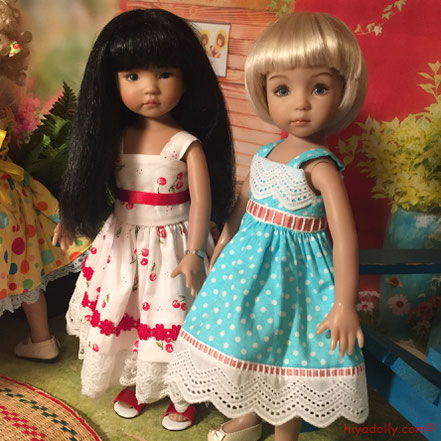 Zoey in Lula's original dress
Pearl in Picked From Mary's Garden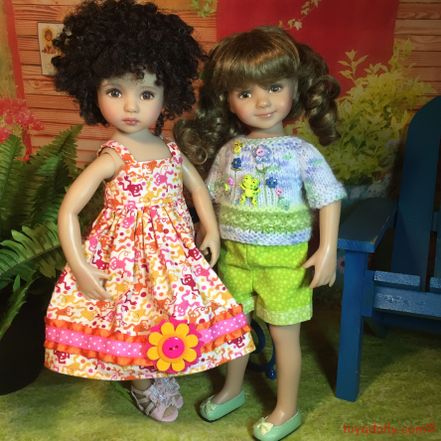 Xennia in Erin Green
Tink in Maggie and Kate Create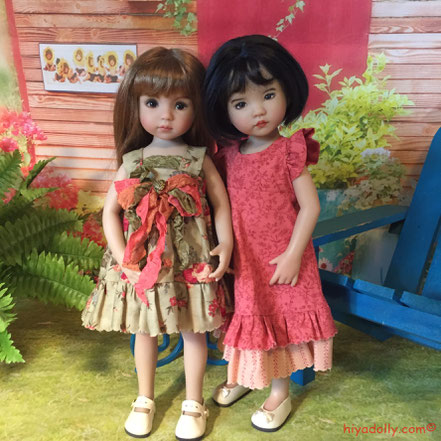 Maggie and Jiyoon in Alison Austin
---
And the changes are already happening!
Birdy and Jiyoon jumped at the chance to wear special clothes for Birdy's birthday celebration.
A cute cake dress and an adorable romper!
Thanks, Pachom!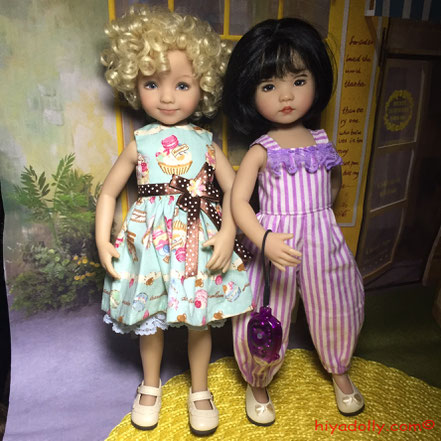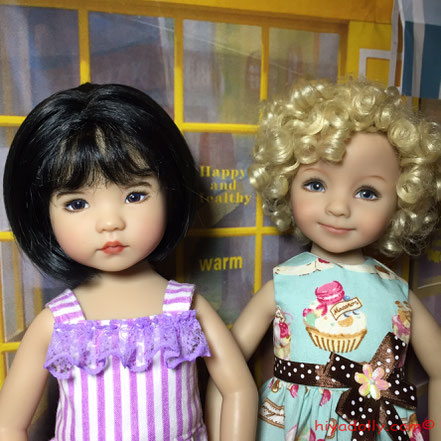 More photos soon...
It would be even sooner if these dollies would dress themselves!