The Little Darlings have come to see Terri...Grandma Terri.
Now, the relationships can get a little complicated in Dolltown, but Terri is LIKE a grandmother to...everybody.
(Except, of course her friends and...Ernie.)
Several of the children live at Terri's big house, like Zoey, Evie, and Shasta (and they have lots of sleepovers).
But today they are all happy to come and visit with Terri before they go to ready for school...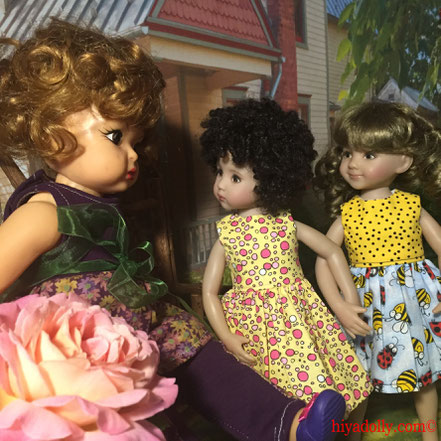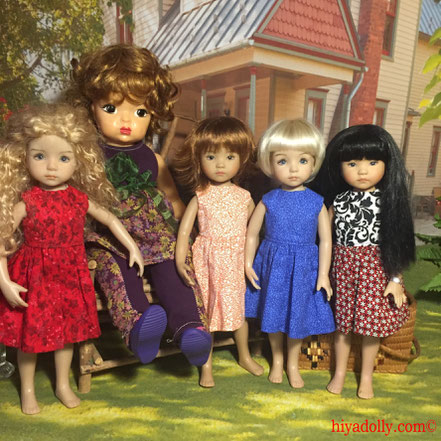 ---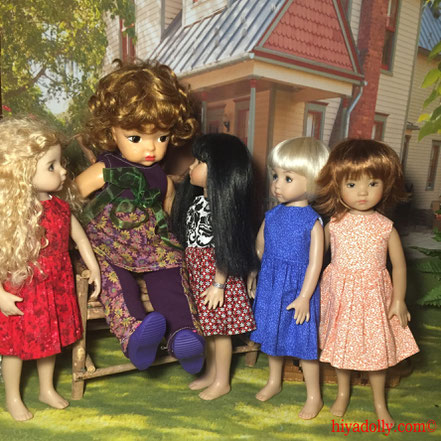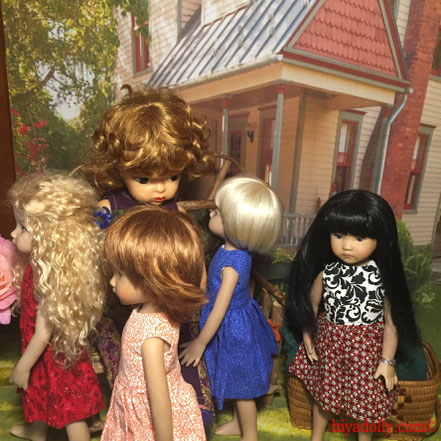 ---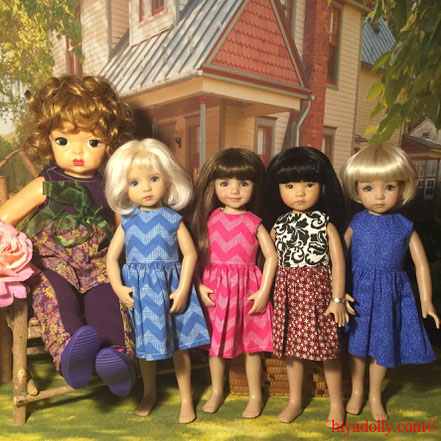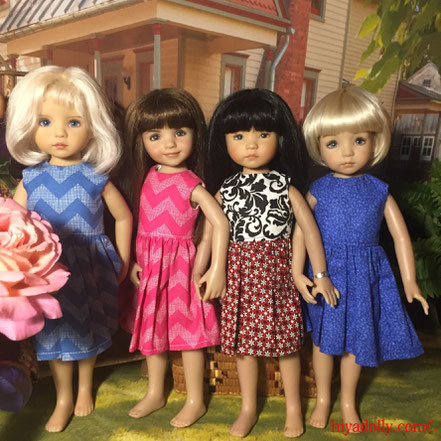 ---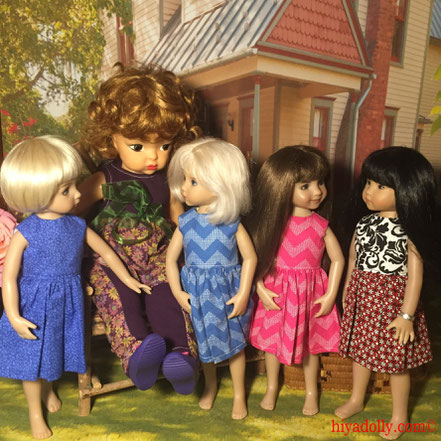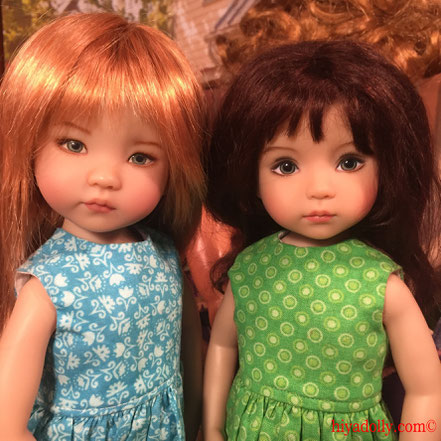 ---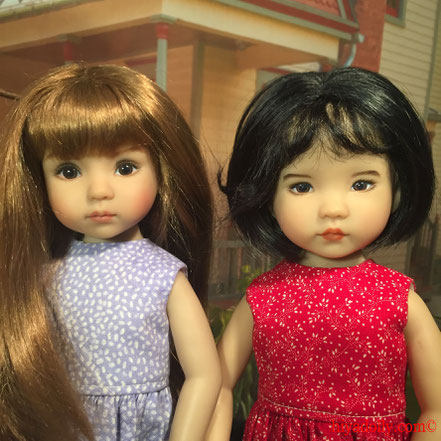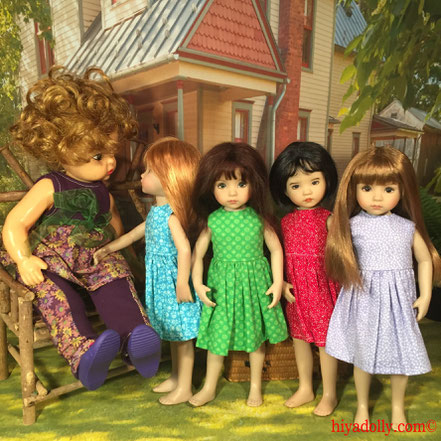 ---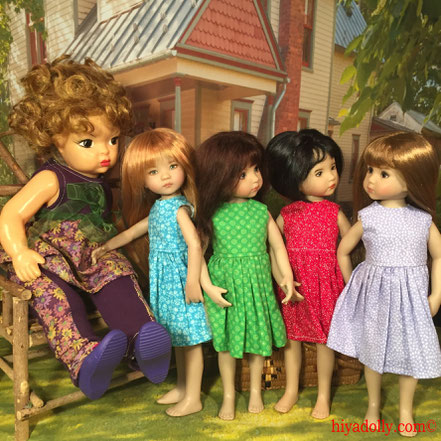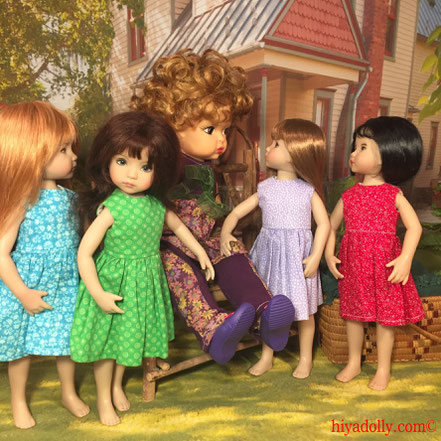 ---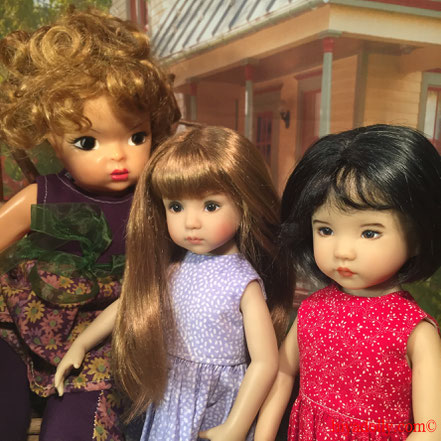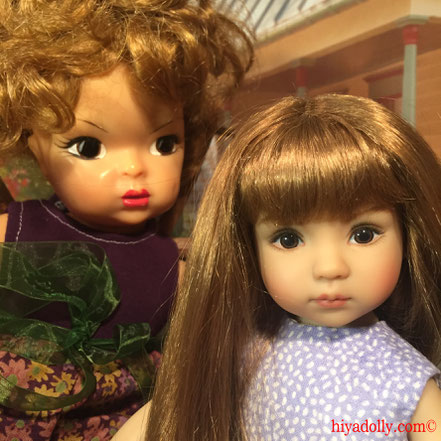 ---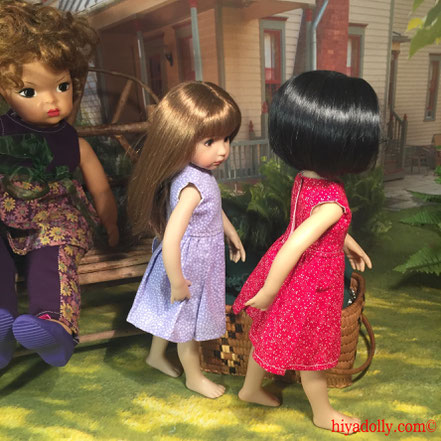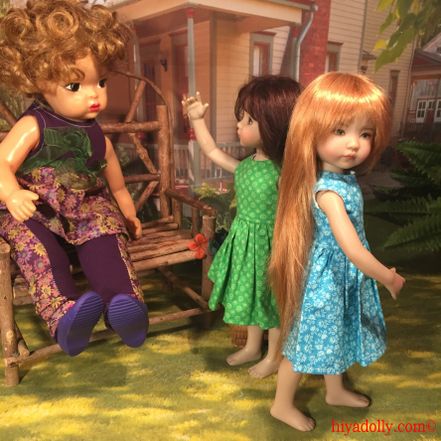 ---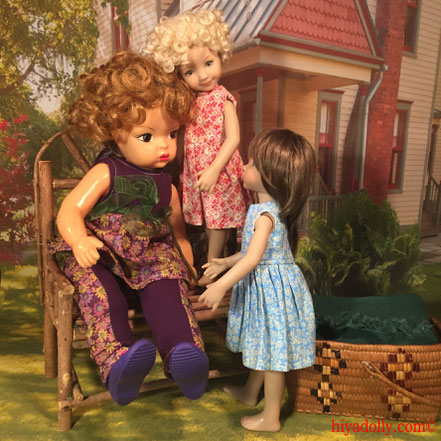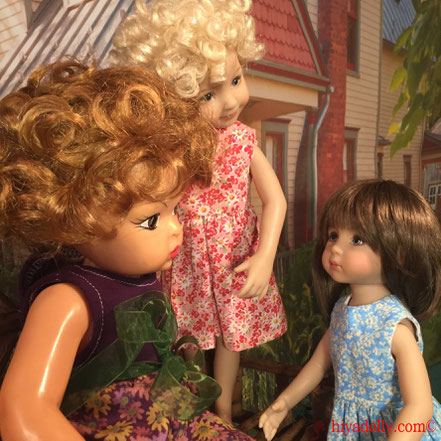 ---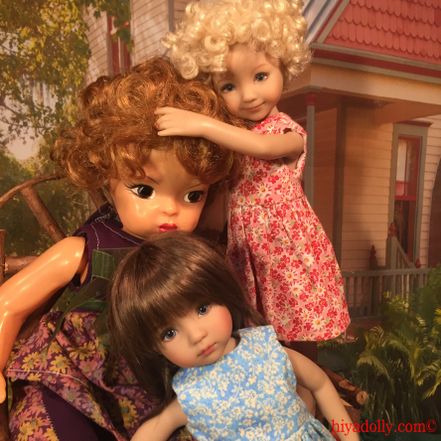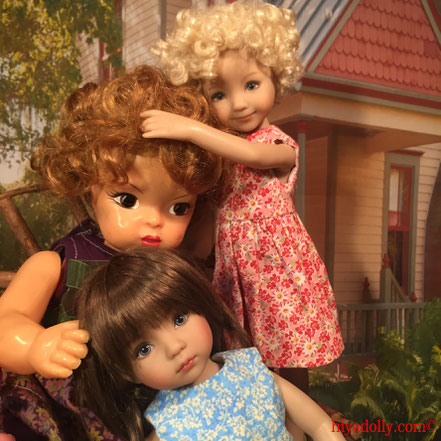 ---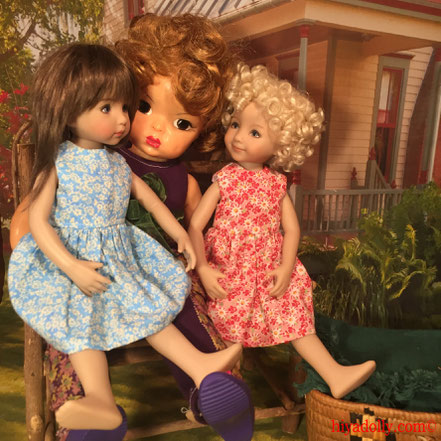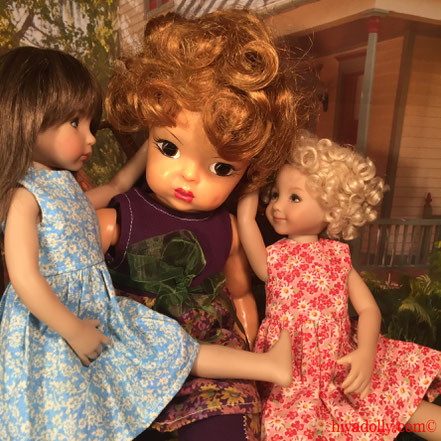 ---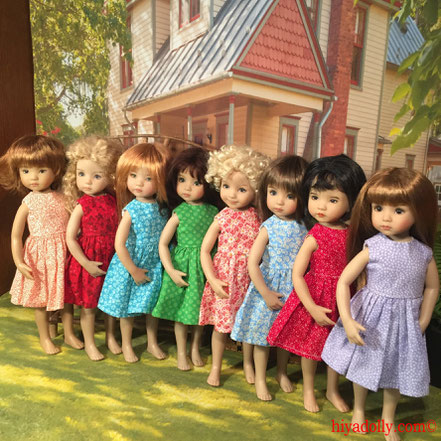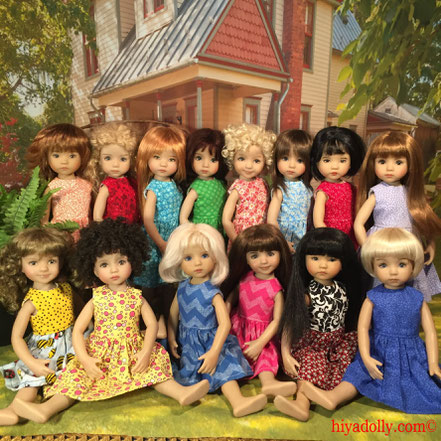 We took photos of the girls together, and celebrate these Basic Dresses that are the foundation of the Dolltown wardrobe.
A simple waisted dress that can be dressed up or down.
Today, no ribbons or shoes as the summer winds down its last warm days!
Then they will be sorted for fall possibilities, and the most spring-like will be put away.