These lovely Spanish made dolls, the Paola Reina Amigas, love to work in the kitchen!
Who are we to stop them from being so useful?
They have filled a basket full of picnic food for the Ellowynes' nighttime visit!
Thanks girls! Got any balogna sandwiches in there?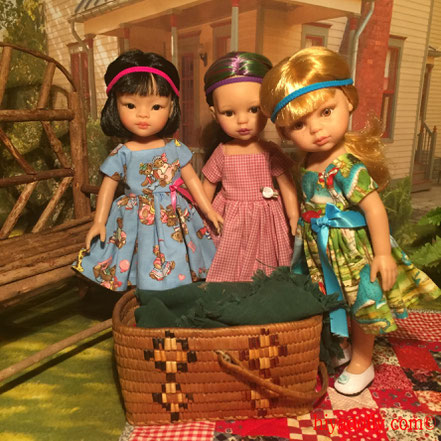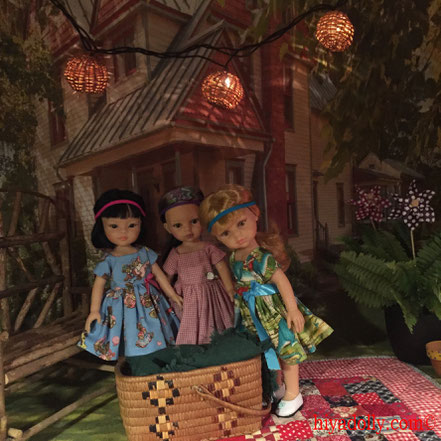 ---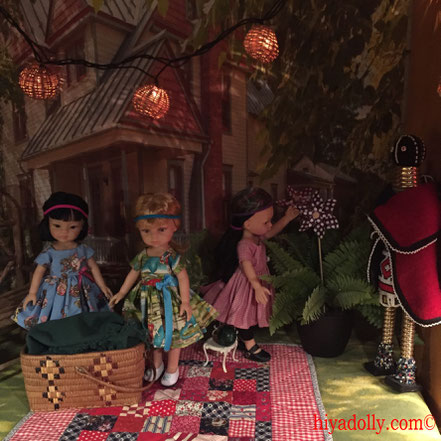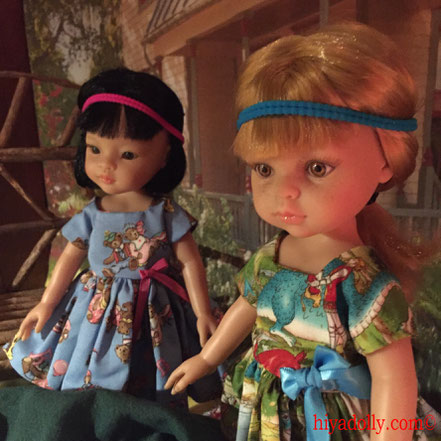 ---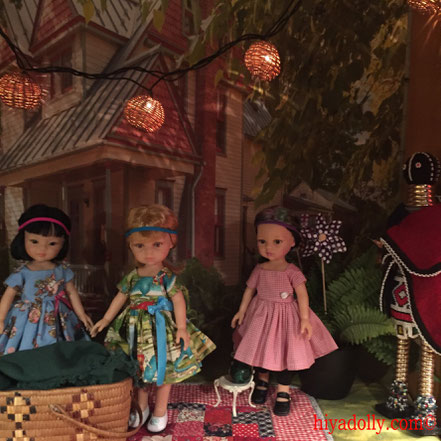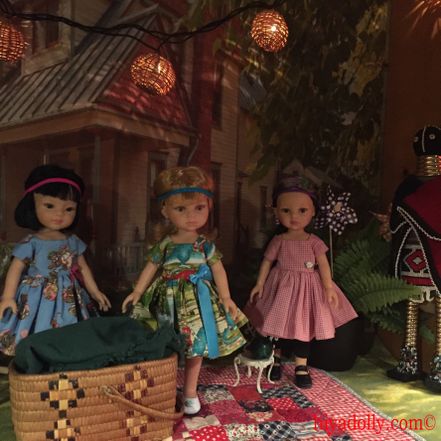 ---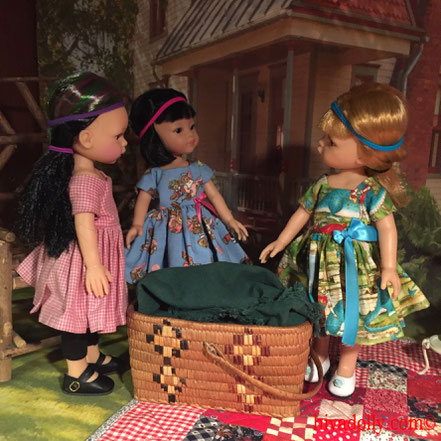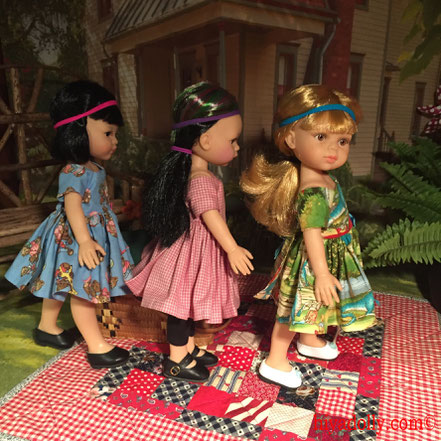 Okay girls, now off to bed!