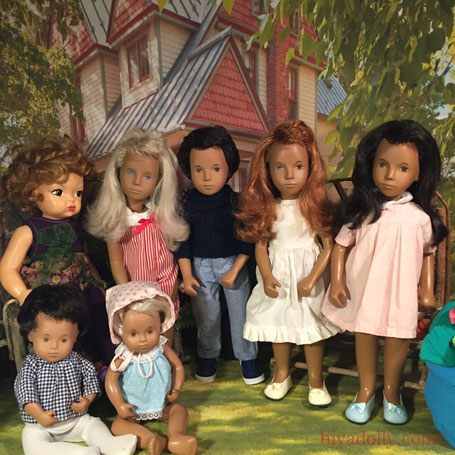 Sashas!
My kids' dolls and bears...and turtles, beavers, trolls!
They were all put up in the attic years ago and recently we brought them down.
Memories! For all of us.
Now, there are just a few here.
The Barbies, Sheras, HeMan, Transformers, Little Ponies, Rainbow Brites, and various others have been cleaned up, sorted, and tucked away again for now.
But we kept a few out who want to be a part of Dolltown.
Who wouldn't!
But we can only handle so many at a time.
And we are not sure of the attention we'd get from the outside if the Transformers were let loose.
Aliens? (Besides our Iples I mean). Cyborg enemies? Robotic menaces? We have to vet our newcomers...
Transformers go into the metal trunk...
(Don't tell the boys!)
But our Sashas! Welcome kids!
And Old Fashioned Girl, and look who else is taking up space with us now!
A Baby Face, Flower Doll, Bears and...
Tink comes by to say hi to the Attic Group!
We can only stay for a few minutes because we've heard some children headed down the path on horses
and we have to send a guard to bring them home.
Always dolly excitement here in Dolltown!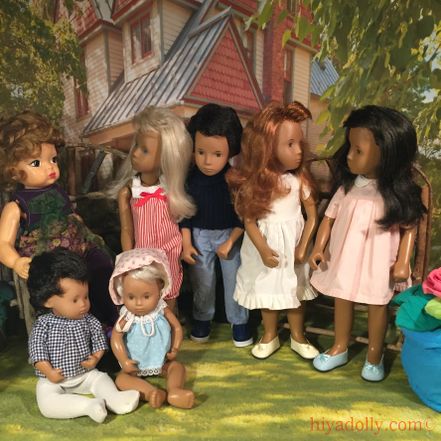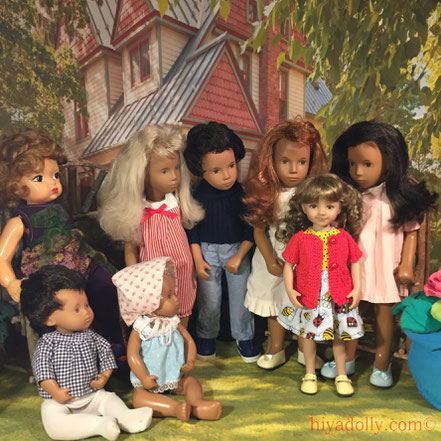 ---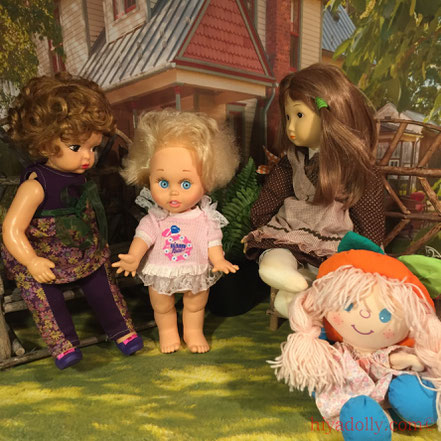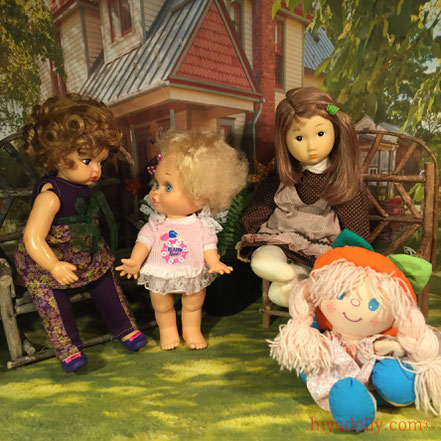 ---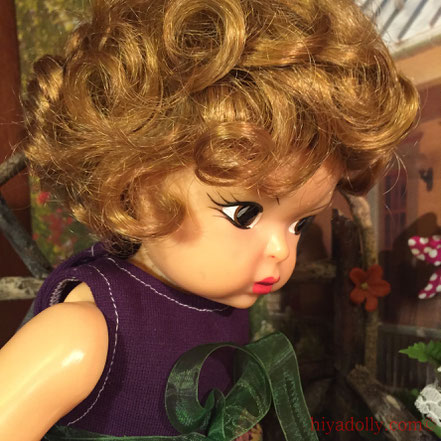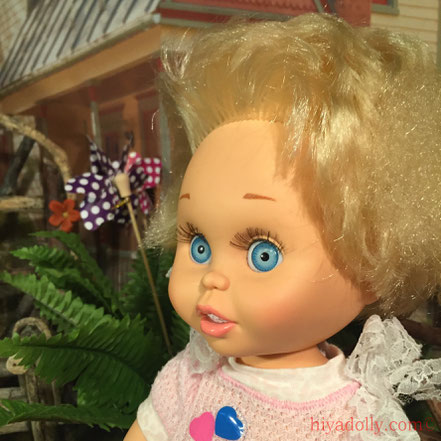 ---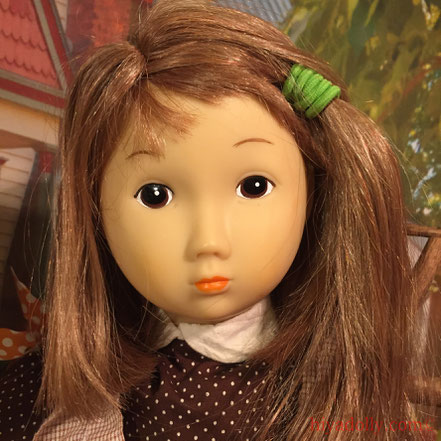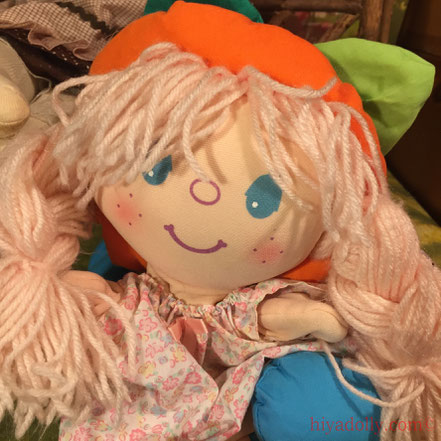 ---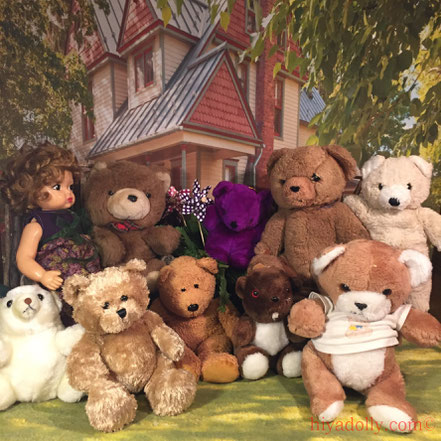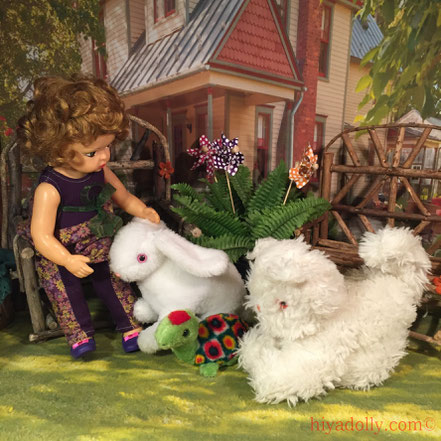 ---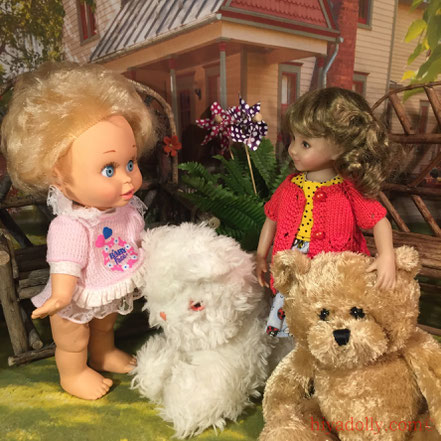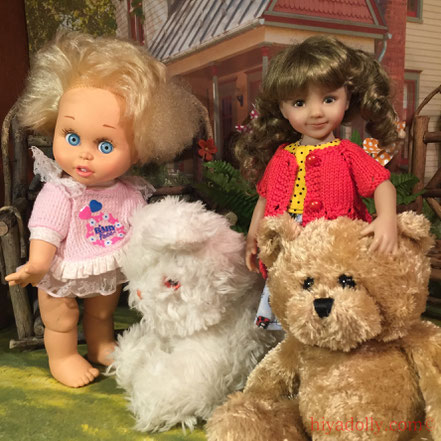 ---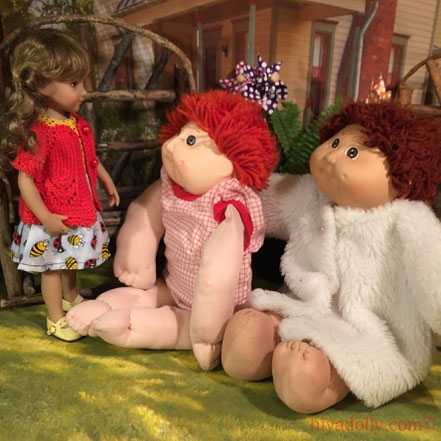 A kitty, a bunny...
Even two Cabbage Patch kids!
What an adventure they were!
Wow! Terri's open invitation to her country home meant a lot of dolls and friends showed up!
But let's go see what's happening with the little girls...and horses?
Stay tuned!