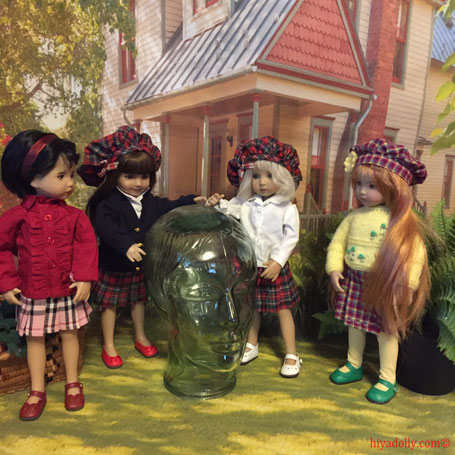 Hey! Our plaid kilt skirt girls are on their way to the Schoolroom and who do they find?
A Talking Head, who at tScout was close by waiting for her photos when this adorable outfit arrived from Linda at amgirliam on eBay.
Lucky girl!he moment has nothing to say... Look! His head is empty!
But we hear his agent is preparing to fill his head with ideas!
But it's a distraction... 
Come on girls! On your way!
You don't want to be late for your photo shoot...
You'll notice Scout is not wearing the dress she was given at Jiyoon's. You didn't notice?
In Dolltown we go clothes shopping for the new school year! Like everyone does.
But we have so many kids that new clothes means ONE OUTFIT!...to share! And this one is from Linda at amgirliam on eBay.
Here we go! In the Schoolroom...
 Purple plaid skirt, Lovely knitted sweater, yellow tights...and a beret! We love this outfit! Lots of versatility! It even came with these bright green shoes that go so well with Scout's teal green eyes!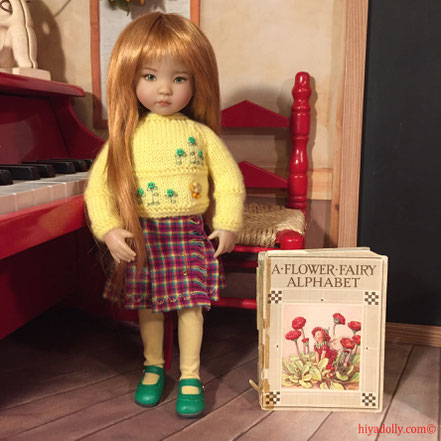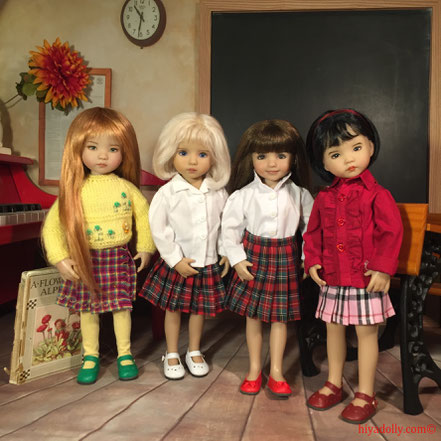 ---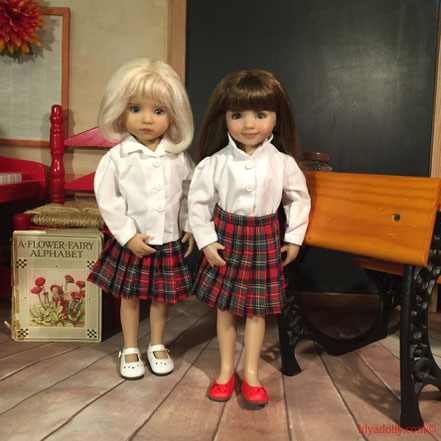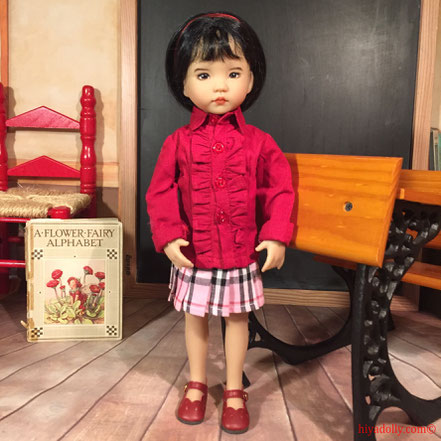 ---
The plaid skirts and white shirts outfits are Betsy McCall clothes. 
And Jiyoon is wearing a bjd outfit that just doesn't fit our Iplehouse JID girls.
Their loss, but a gain for our Little Darlings!
Maggie is wearing a never worn tan, brown, and grey dress from Pachom.
It was picked with Maggie in mind, but will be shared like all of our clothes!
And Rosa, in red, wears a ruffled bjd skirt (as Coco, Pearl and Birdy do below) and a pretty sweater from France that traveled all the way to Australia with Lula last year!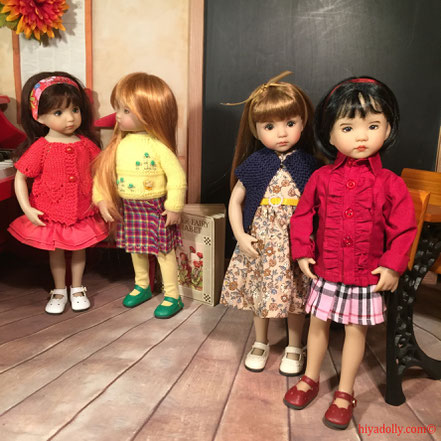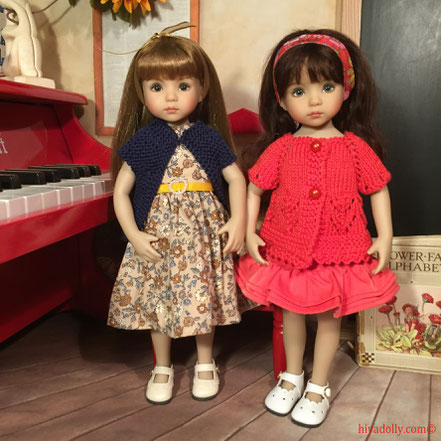 ---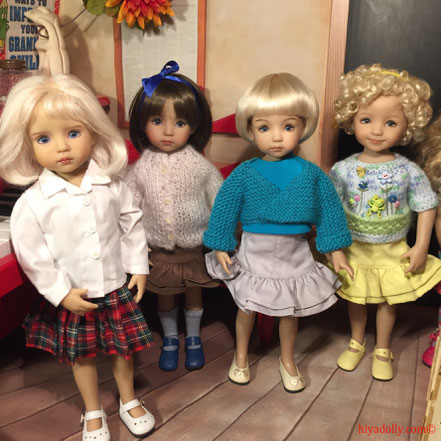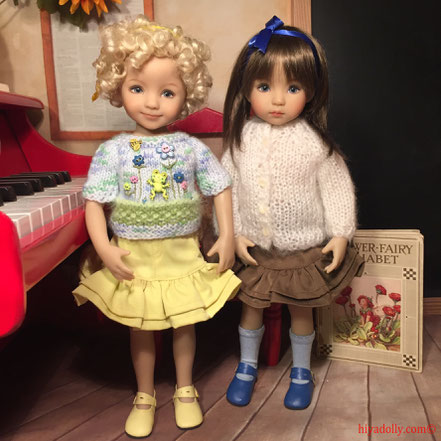 ---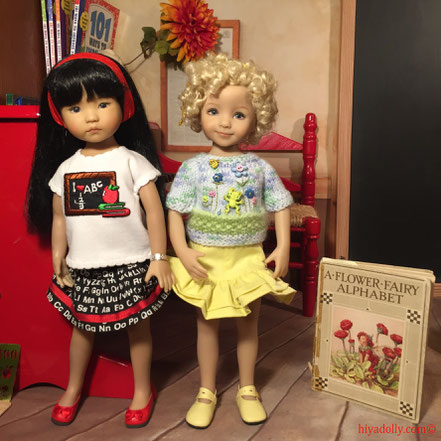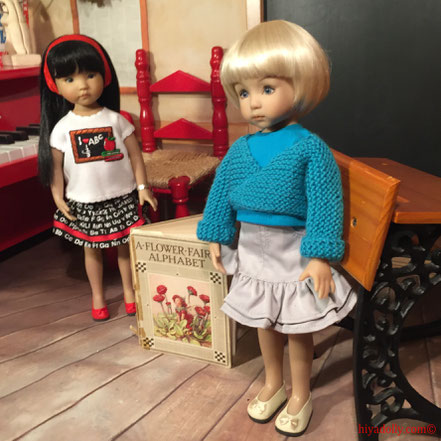 Little curly haired Birdy has on the frog sweater from our cute Maggie and Kate Create shorts outfit!
And Zoey gets to wear our adorable "I love ABC" outfit from Calico Closet!
(Lula's Skeleton outfit comes from the same talented shop.)
Pearl wears another sweater from France...
---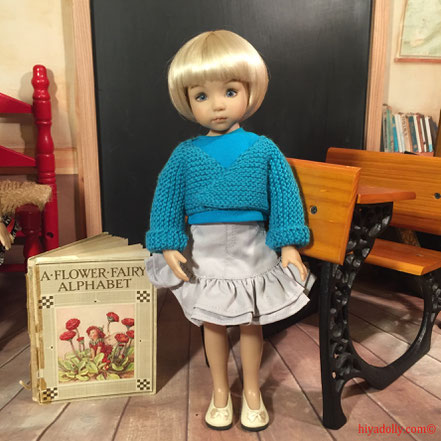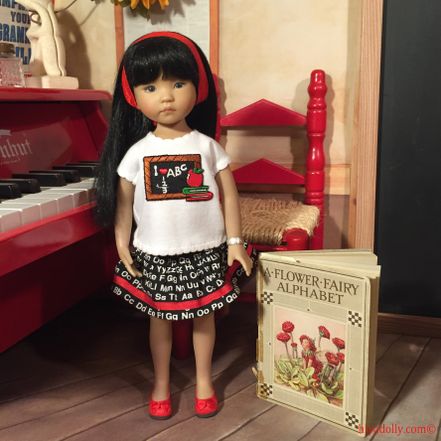 ---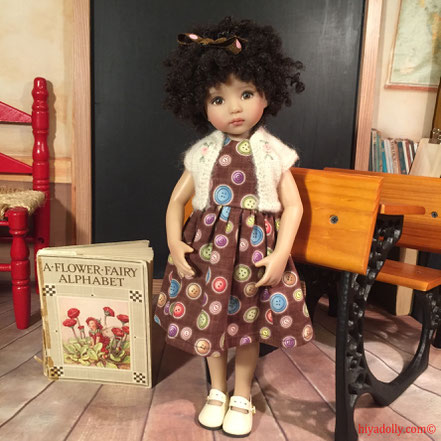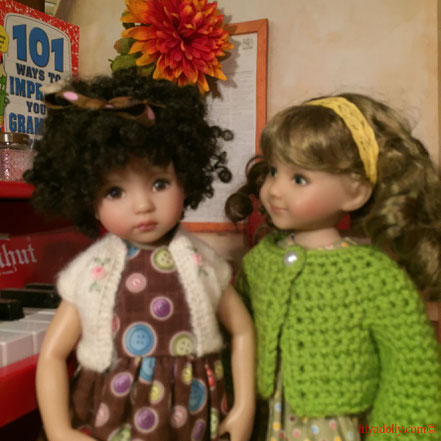 ---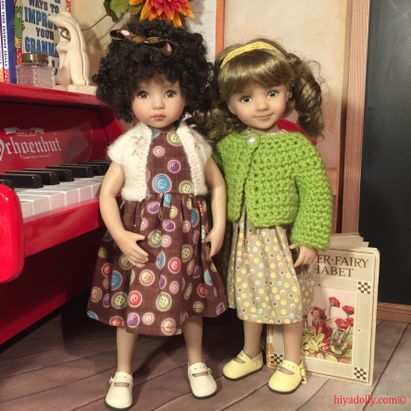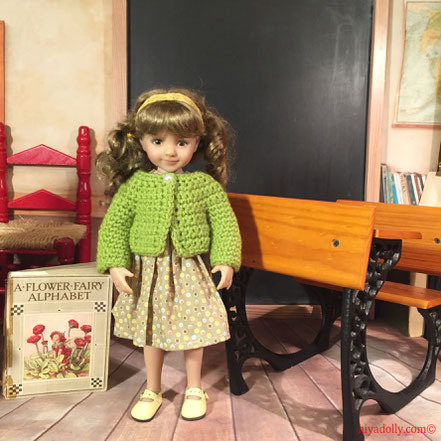 Xennia and Tink both wear dotted basic dresses from Pachom Suesuwan.
And Evie below wears one from Kathy at TKCTCrafts on eBay.
And this copper sweater was the first in Dolltown...very cute!
---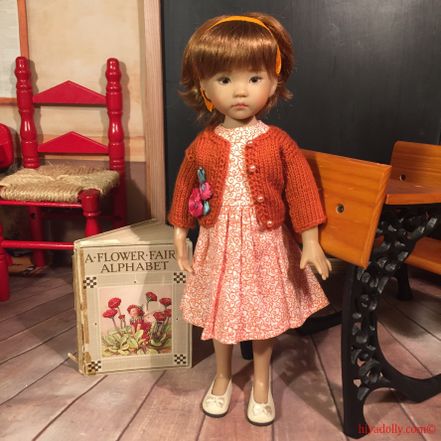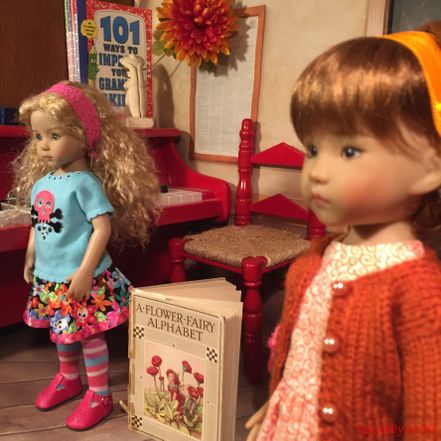 ---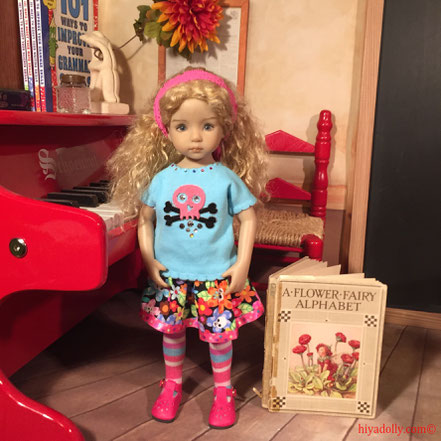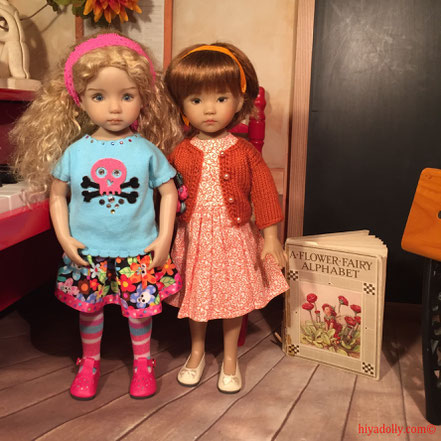 How cute are these clothes on the always pretty Little Darlings!
I'll post more sources for these cute outfits...but not until these girls actually start their at-school learning.
Dolls at school!
 That'll give me time to post some more useful information...I hope. 
Next...Lula and Evie hang out in the schoolroom before class starts.
Stay tuned!