While the rest of the Dolltowners headed up to Dolltown Abbey, Spider-Man lingered by the Dark Tree.
The Little Darlings, Undeen, and Phoebe kept him company as they came and went, getting ready for November action...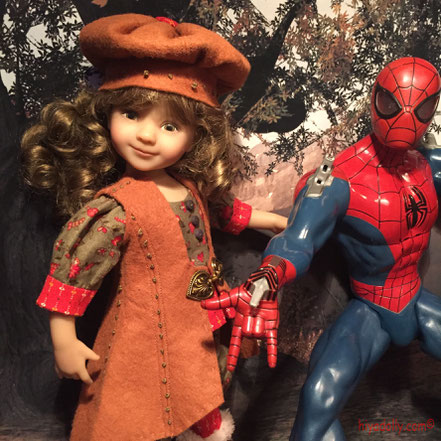 ---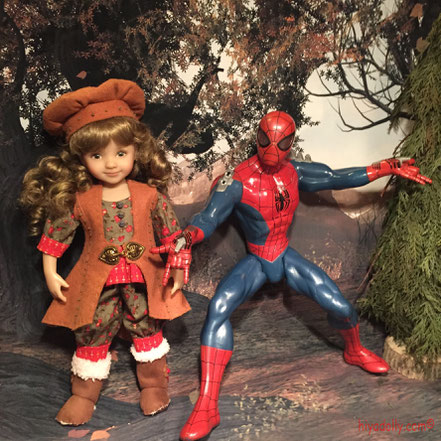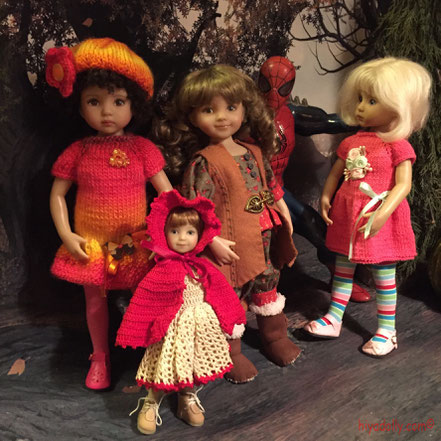 ---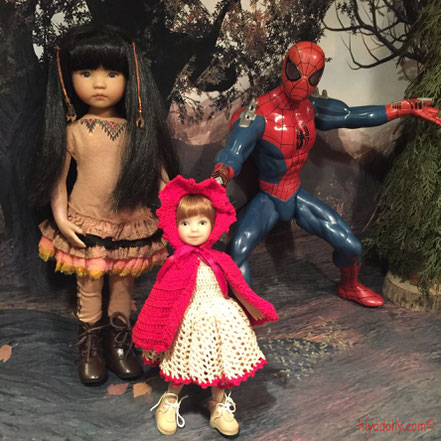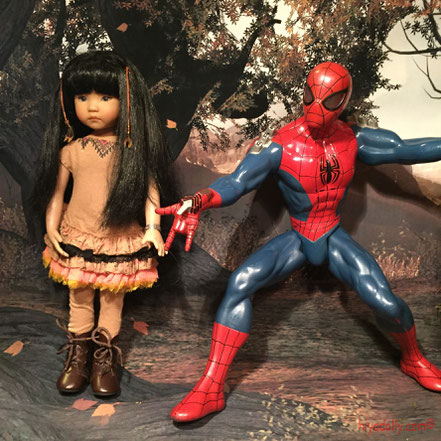 ---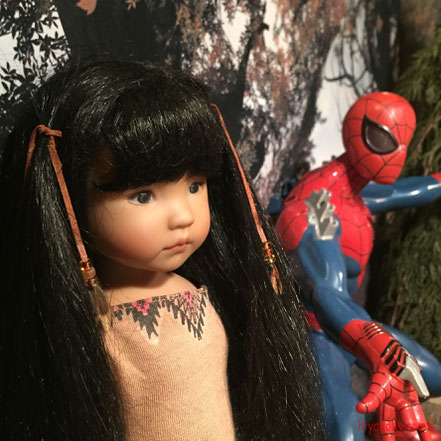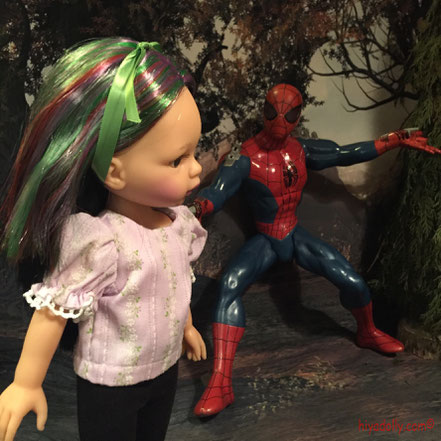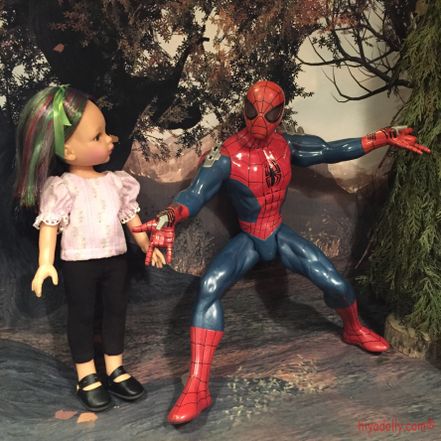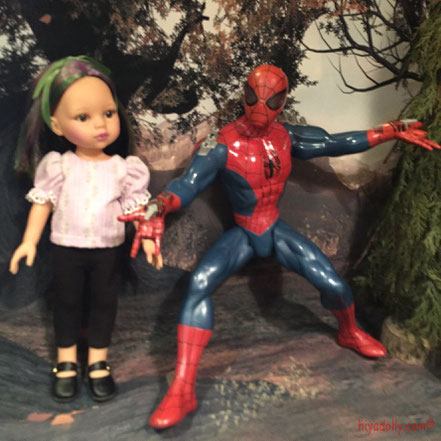 ---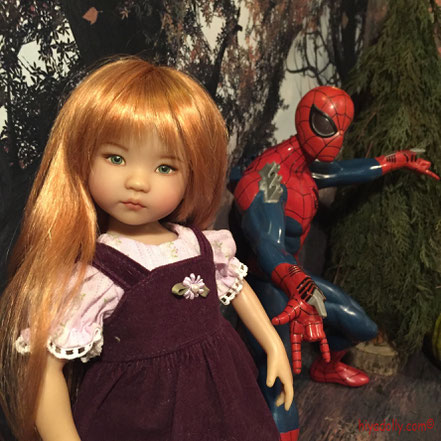 ---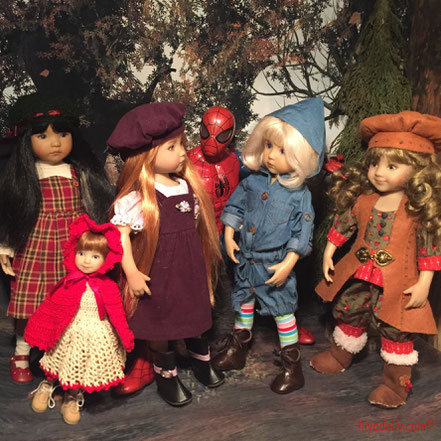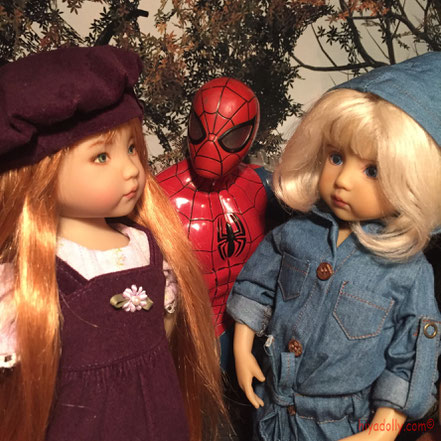 ---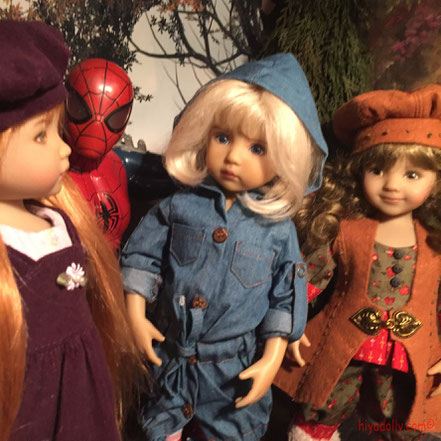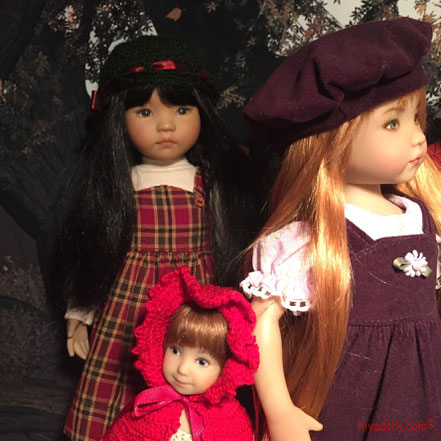 ---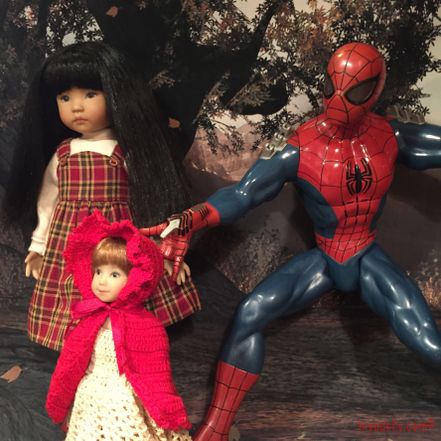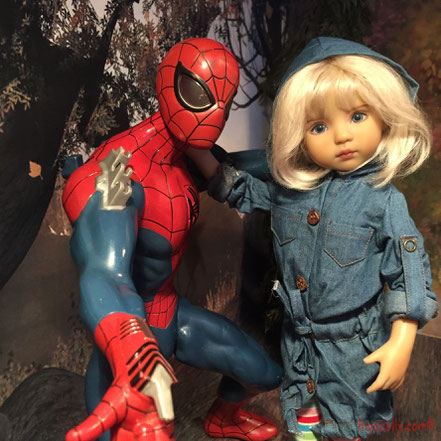 ---
Xennia spends a little time with Spider-Man...
I didn't hear them talking at all, but Xennia took some lessons in throwing cobwebs.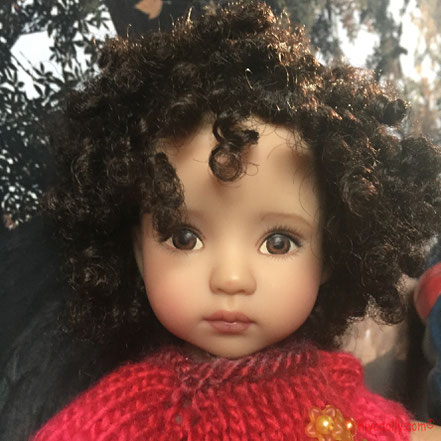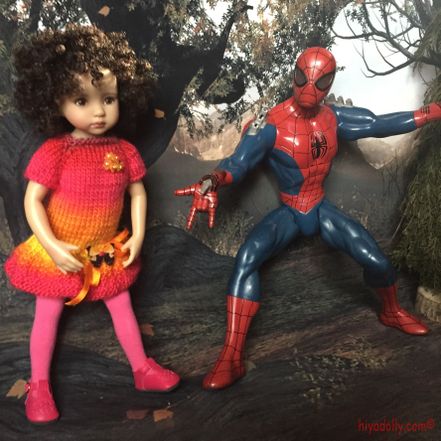 ---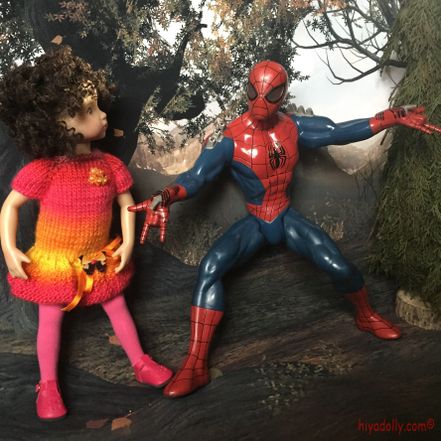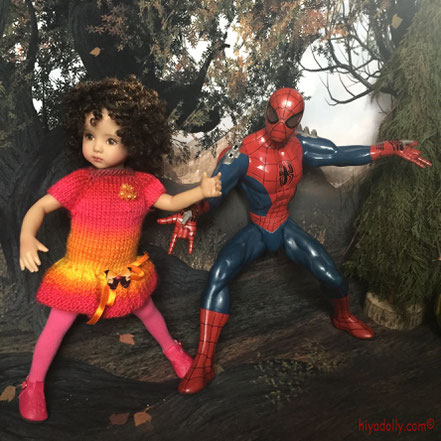 ---
Go for it, Xennia.
Do you know that cobwebs come from spiders? Spiders?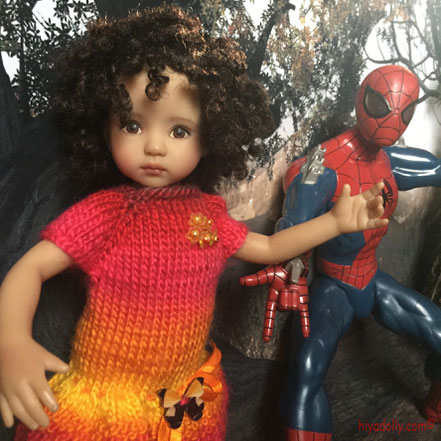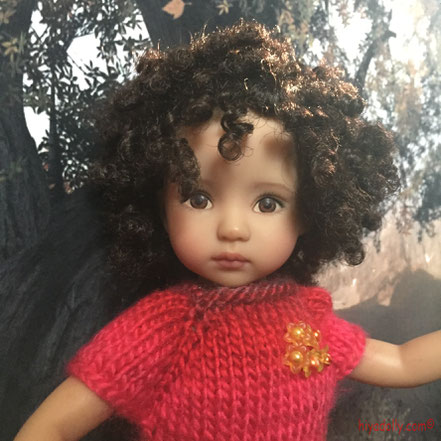 What? she says...
Okay, Xennia, go join your friends. 
It's time for Spider-Man to get back to his useful work.