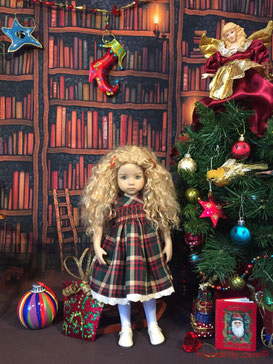 We set up a Christmas doll diorama at our local Country Christmas.
But none of the Little Darlings were allowed to go for the month long event...
We couldn't take a chance on any of them disappearing.
And we need them for our December stories.
If we need any of the others, who are now in the locked glass cabinet downtown, we'll bring them home to Dolltown for a story or a photo.
But the LD's will probably go on day trips...and join the other dolls in the cabinet while I am there for a few hours. 
It's our Christmas Pop Up Shop at the Country Music Hall of Fame.
We sell upcycled items...like red glass vases filled with pine boughs and fancied up with Christmas Ribbon.
Before this diorama was taken away to get set up in the cabinet, we set it up in Dolltown for a photo shoot.
And the Little Darlings got dressed in their Christmas outfits!
Nice to have Lula here for Christmas this year! Last year she was in Australia, surfing.
This year it's Maggie who is gone...spending Christmas in London, England this year.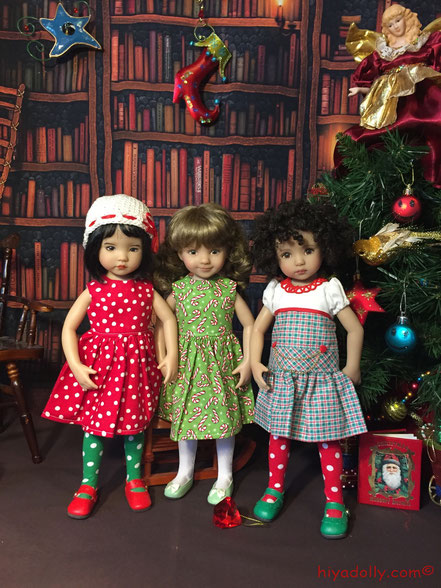 ---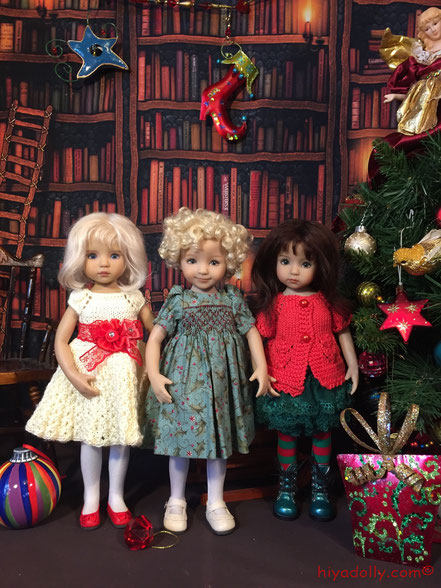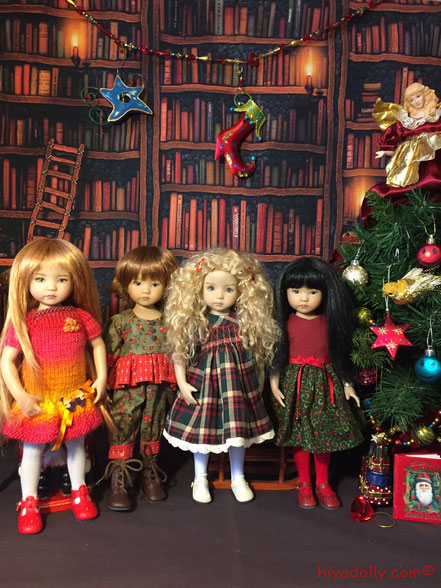 More photos coming!
Each of the girls have photos, like Faith and Zoey below...