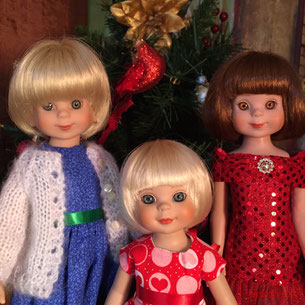 Look at you girls all dressed up for Christmas!
The McCall girls are excited for Christmas! A Barbara, a Betsy, and a little Linda. Our Pamela, Nellie, and Vera.
And a Heartstrings Eva, a Madame Alexander Fancy Nancy,  a Helen Kish, a Heidi Plusczok, and a Berdine Creedy. Such a great way to explore different doll designers!
We are going to post lots of photos because the girls all look so lovely and we haven't seen them for a while...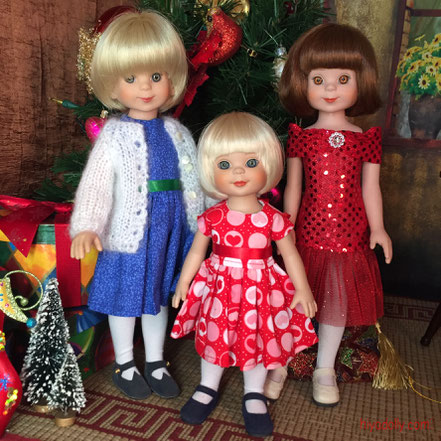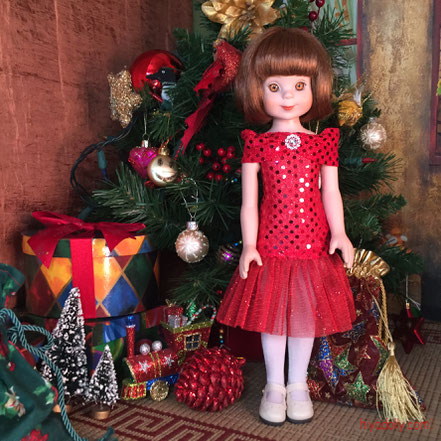 ---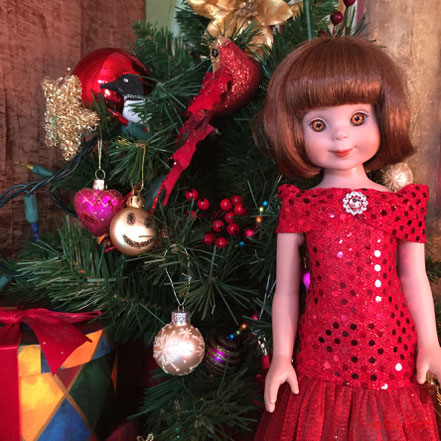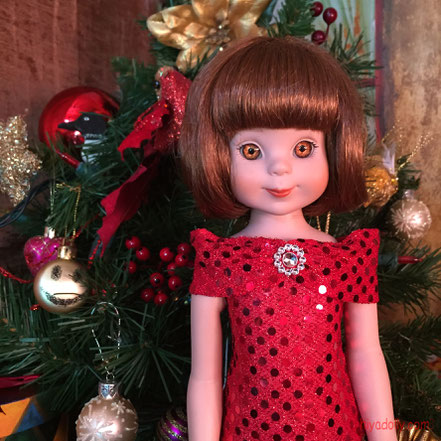 ---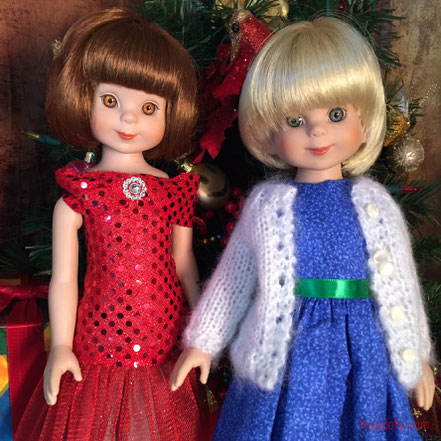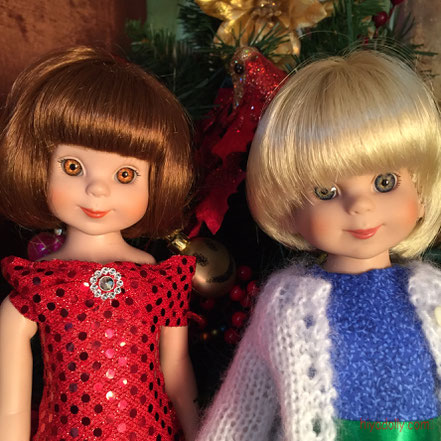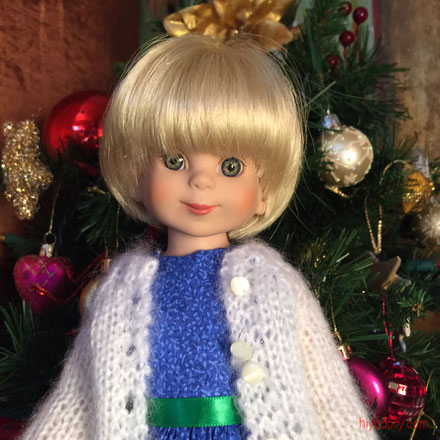 ---
---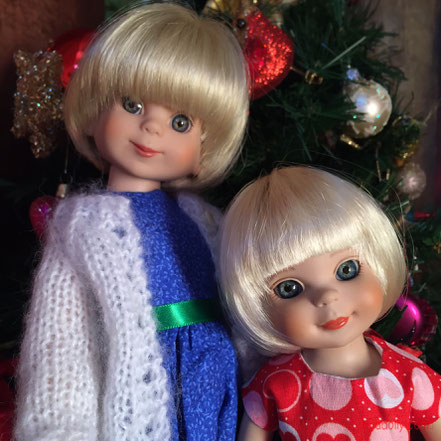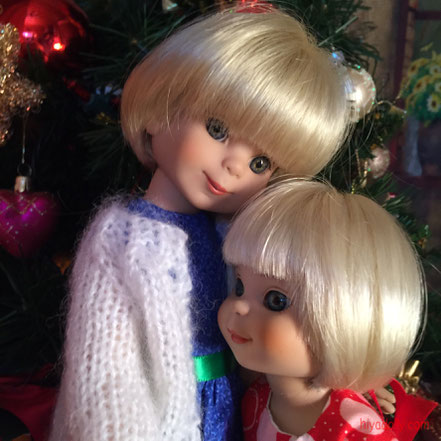 ---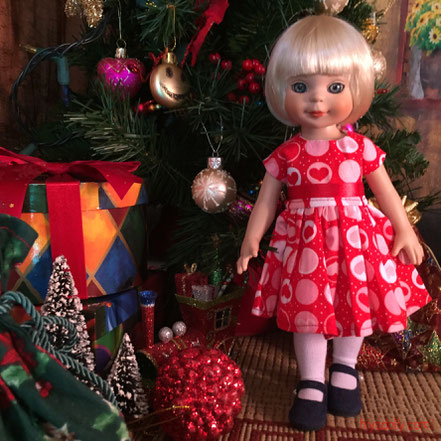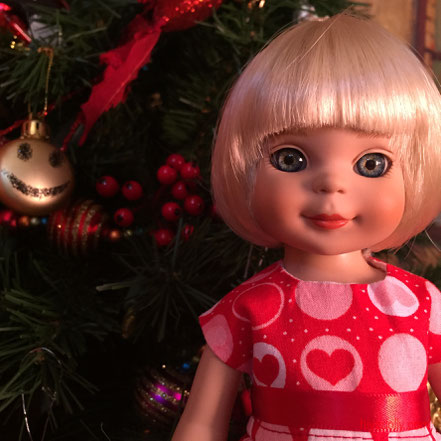 ---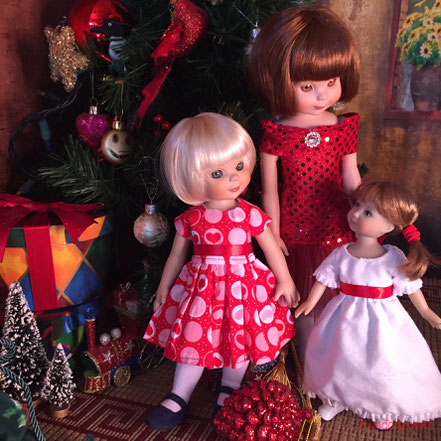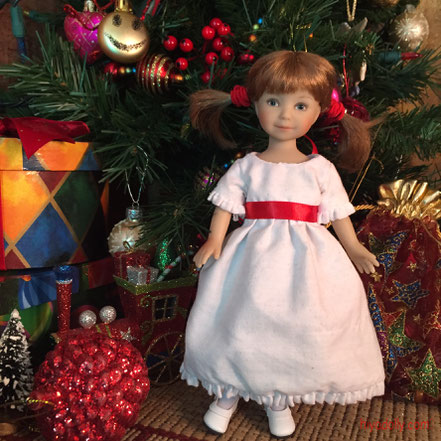 ---
Here's the Heartstrings, our Phoebe, and a little Madame Alexander Fancy Nancy, and a ballet Helen Kish, our Kish.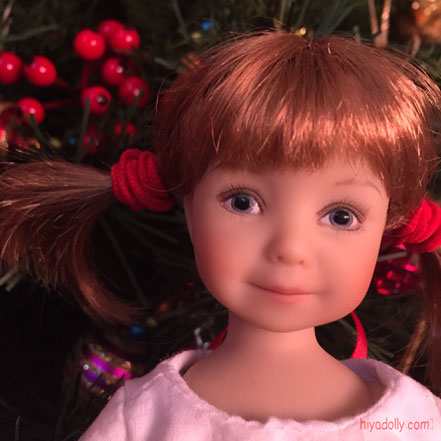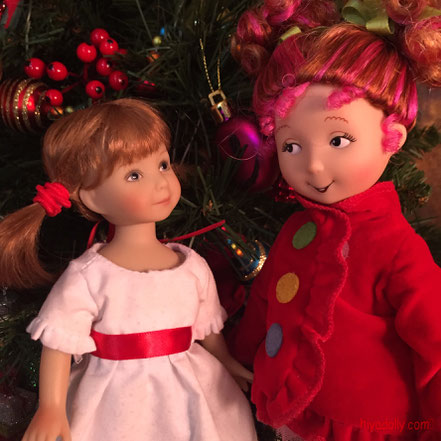 ---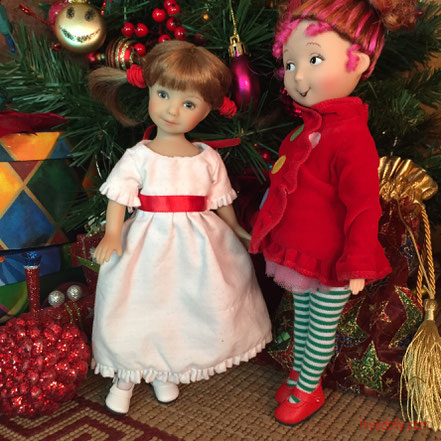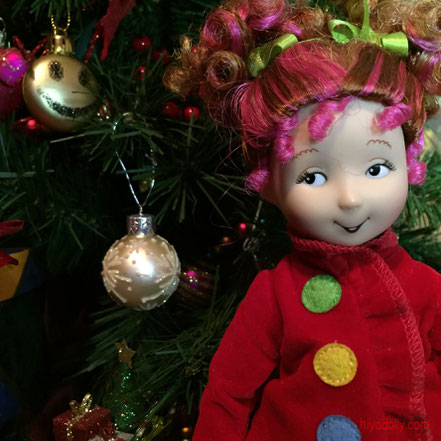 ---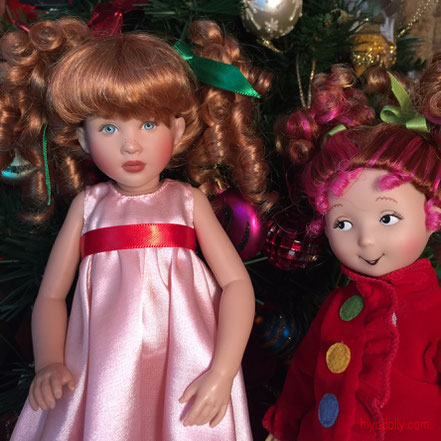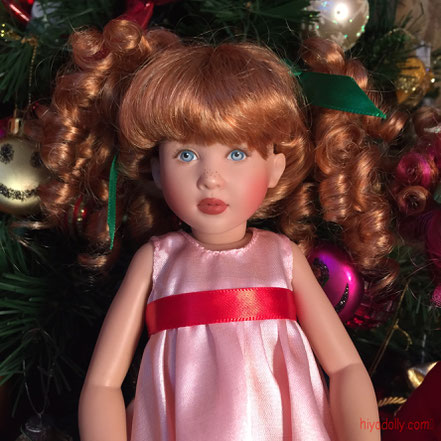 ---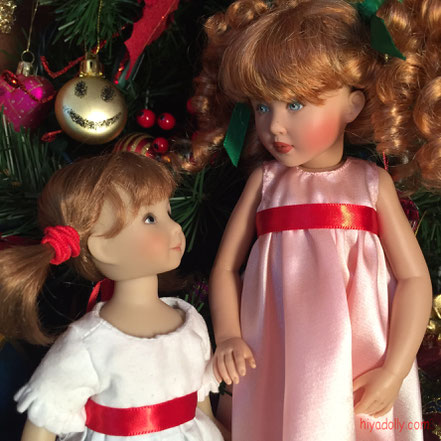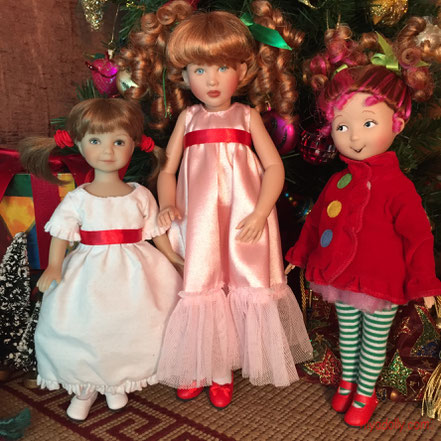 ---
Now a Linette Heidi Plusczok, our Oiya. Love her face!
And with her is Berdine Creedy's Lolly-Pop, our Lilac Moon. 
Sweeties, both of them!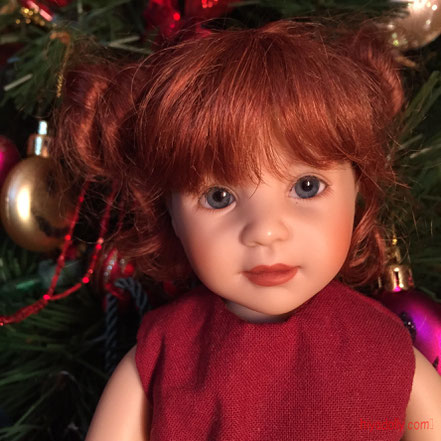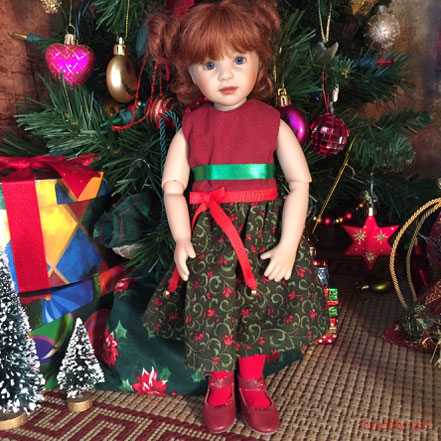 ---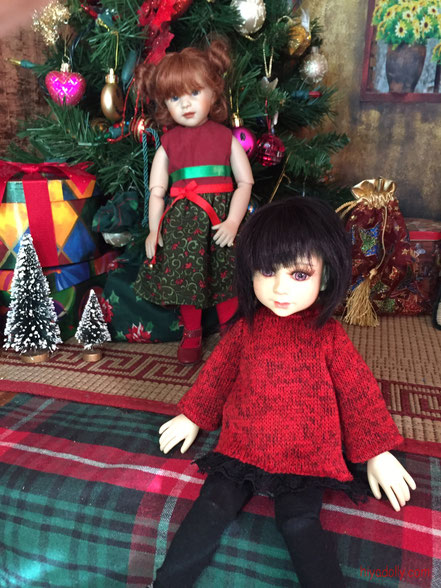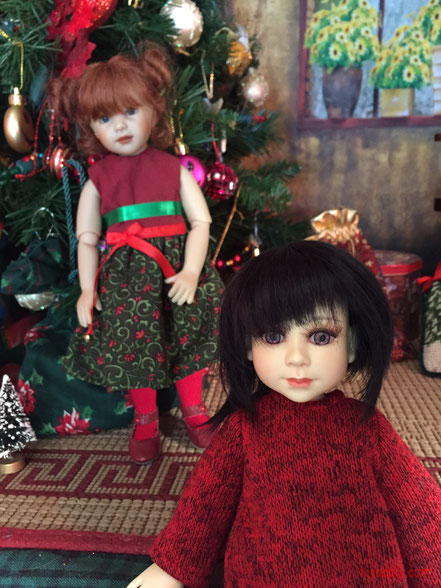 ---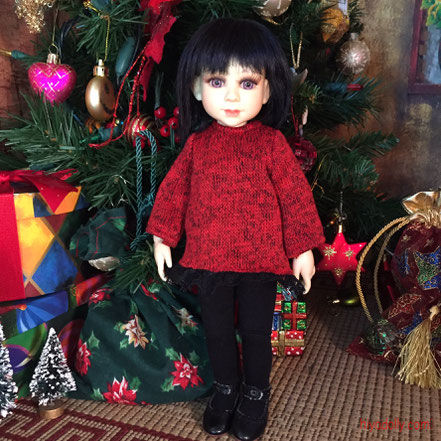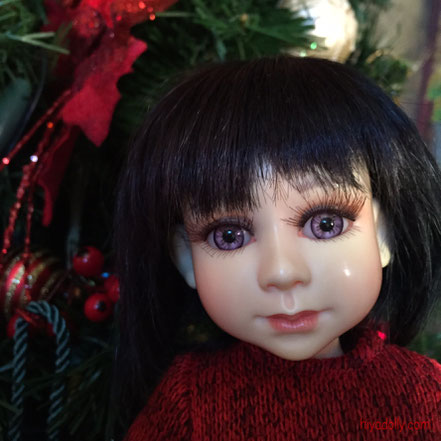 ---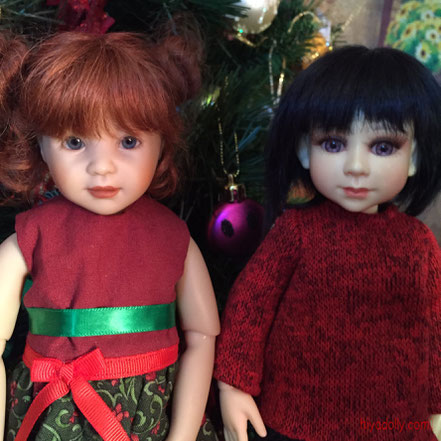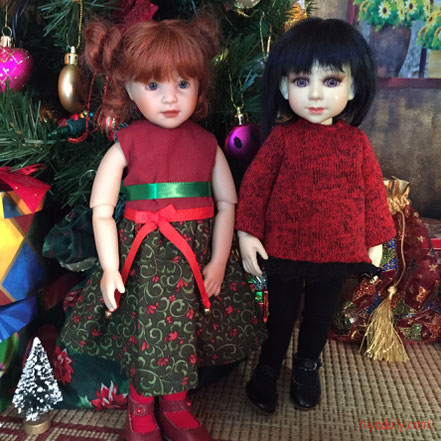 These two little girls, Oiya and Lilac Moon, are showing up in the next post.
With their friends Vera and Gabby...Gabby!
Stay tuned my friends.
Christmas cuteness...