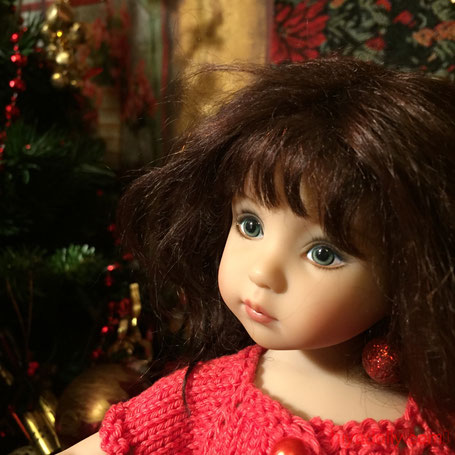 Rosa has been chosen to be our Christmas Little Darling this year... How could she not? With red cheeks and green eyes, she is the color of Christmas! And she has a December birthday!
Rosa is very excited and a little nervous. This is her first Christmas in Dolltown and the spotlight is on her!
Rosa will wield the magic in our Decorate the Tree story coming up.
Lula comes to calm her and tell her that being the star of a story is fun!
Zoey and Pearl are going to be the emcees, so are here to check the acoustics.
And Birdy and Coco come to check the set...
Not quite ready!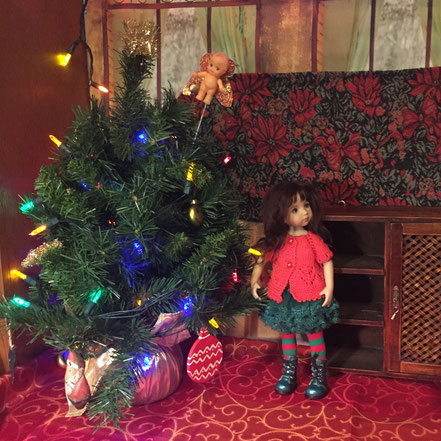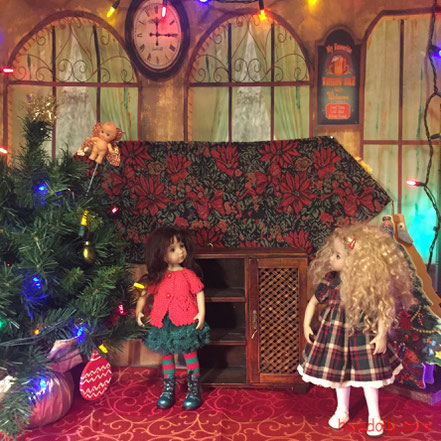 ---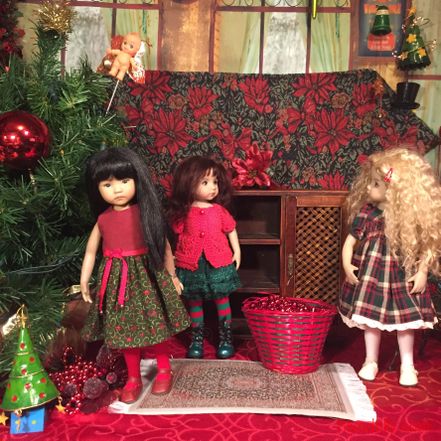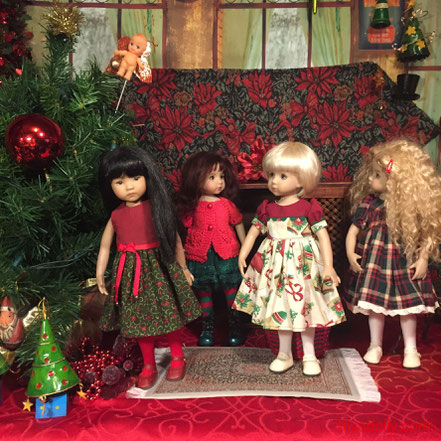 ---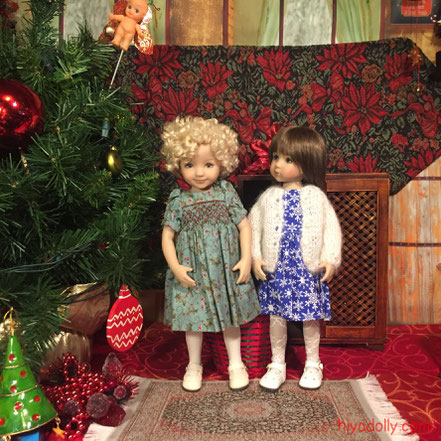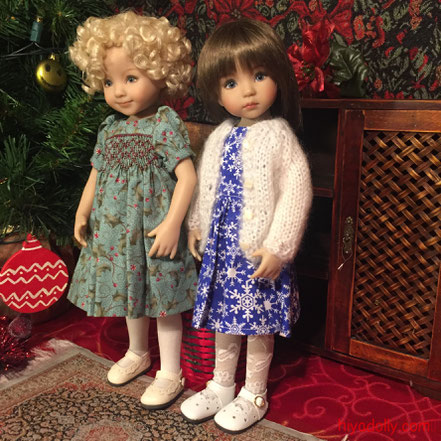 ---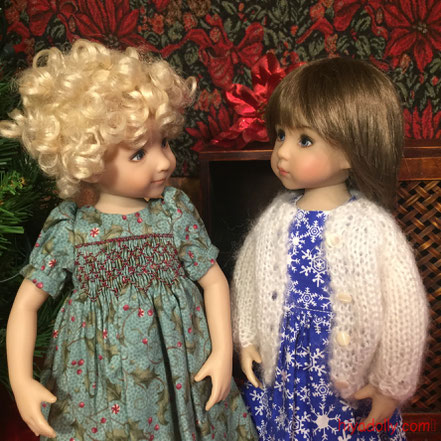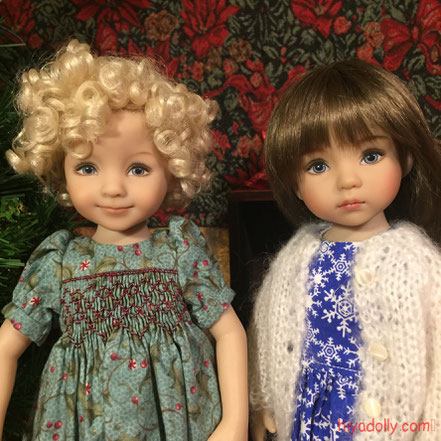 ---
The set looks pretty good. But every time we look something is different as we decide how to set up!
But it's time for Coco to change and get ready for the story.
Birdy helps her....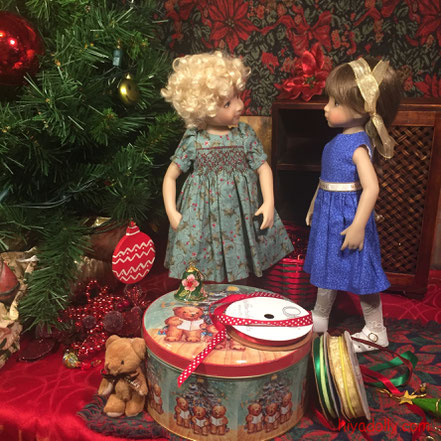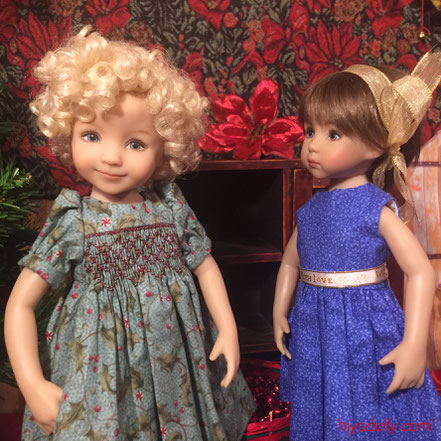 ---
And Vikka arrives to tell the girls to get going over to the Dolltown Library.
It's time to decorate themselves! They have to take the ribbons and hair ties!
We hear there is a bowl of lace!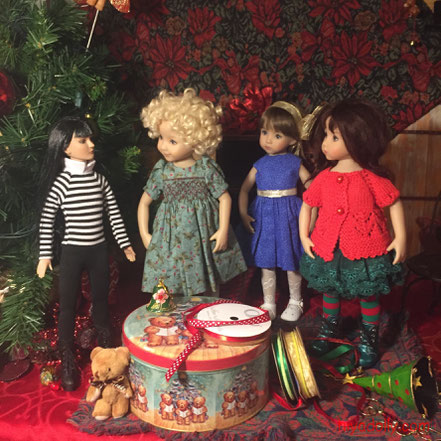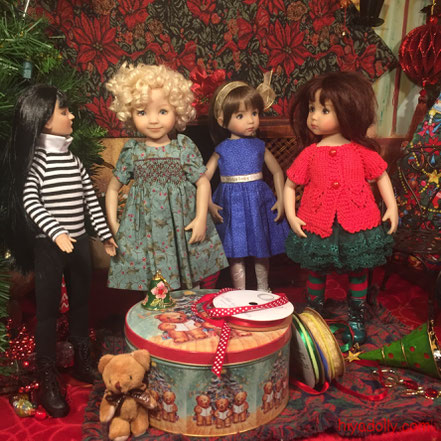 ---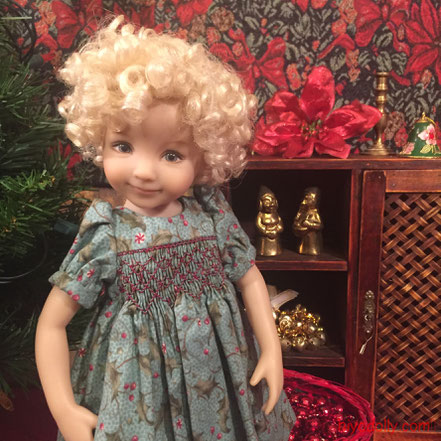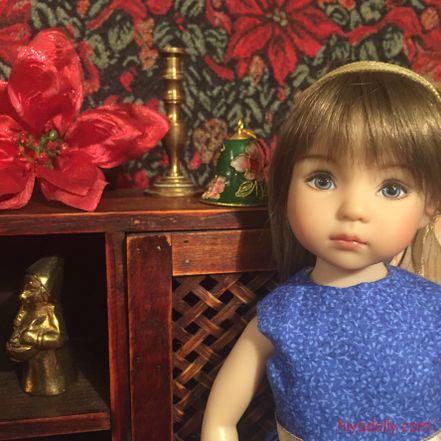 Stay tuned for the Little Darlings...getting festive for the Christmas stories!