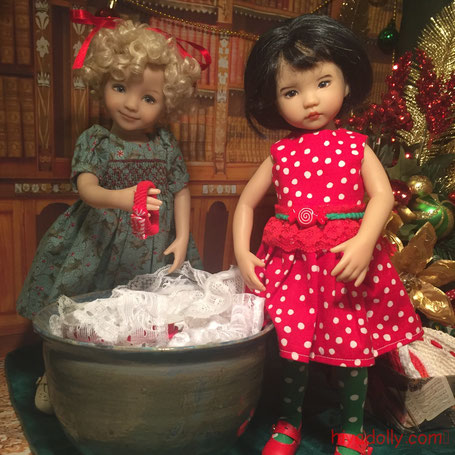 Let's add some fun!
The Little Darlings arrived at the Dolltown Library two by two, and three by three to festive-up.
Jiyoon was waiting there with ribbons and...a bowl of lace from Aunty Maryann!
Jiyoon herself chose the red lace and fashioned it around her waist like a little peplum.  Then she added a Christmas candy waist band to finish off her outfit.
Jiyoon didn't feel she needed to add anything more, not even a hair ribbon.
And Birdy, and Chantal thought just a hair ribbon will do.
Scout, Lula, and Evie coordinated their ribbons! Good friends!
But some of the girls (Tink and Xennia) thought...more is better! Bring on the lace! The hair bands! The waist bands The ribbons! 
First, Scout helps Rosa find a Christmas wand, for her Christmas magic...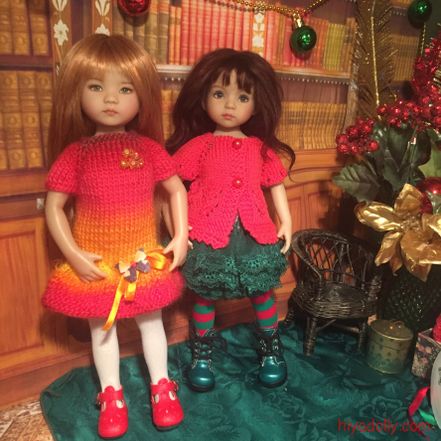 ---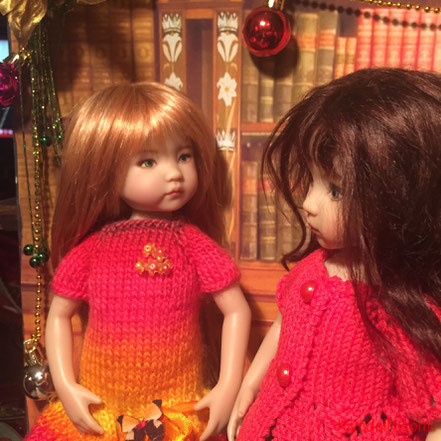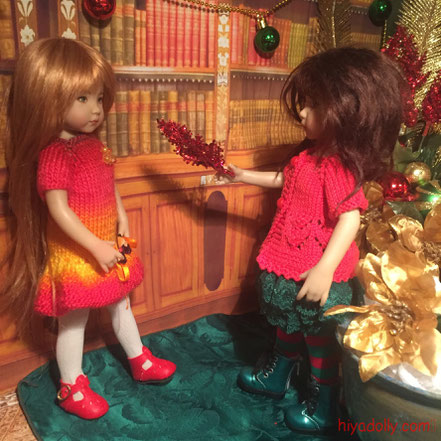 ---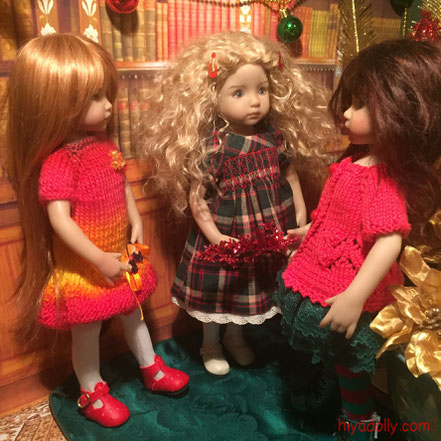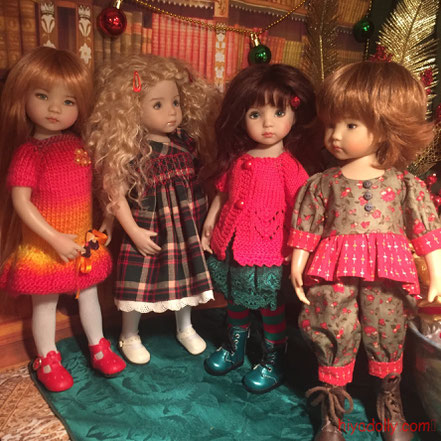 ---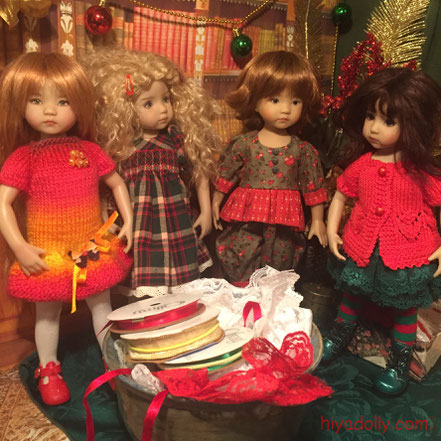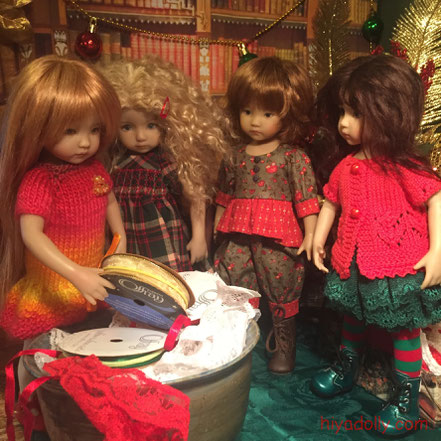 ---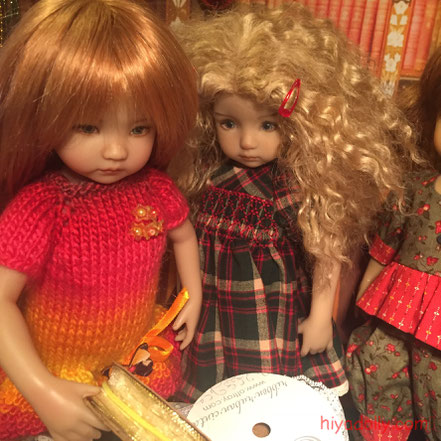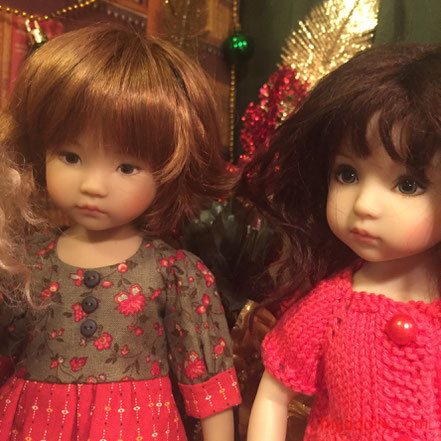 ---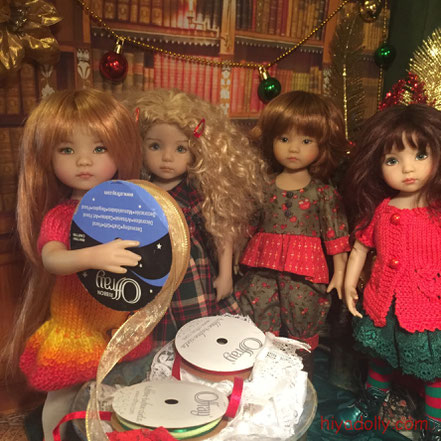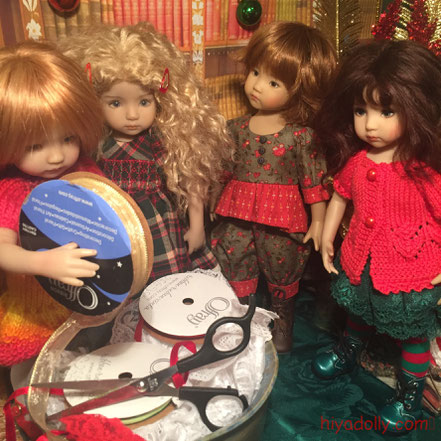 ---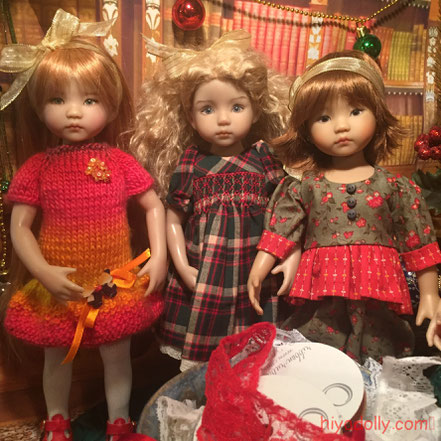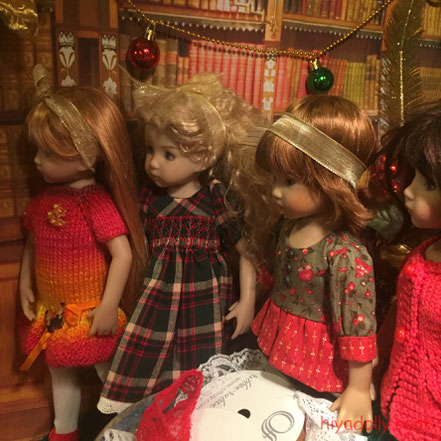 ---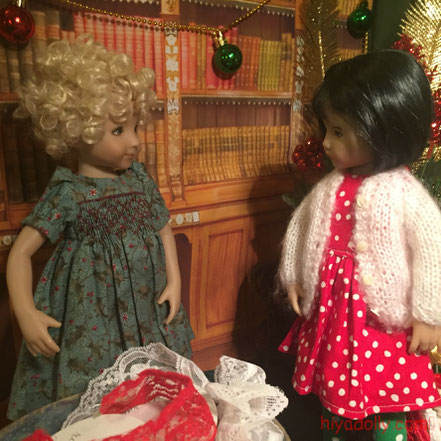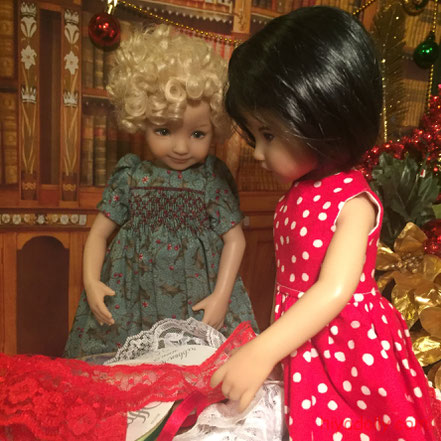 ---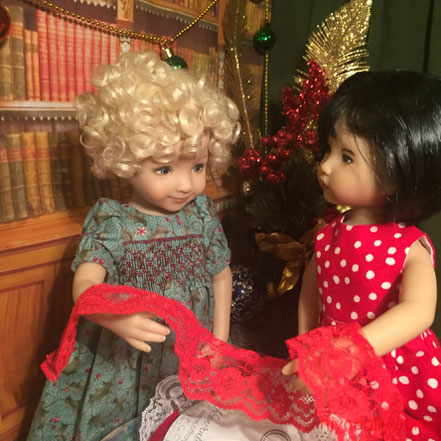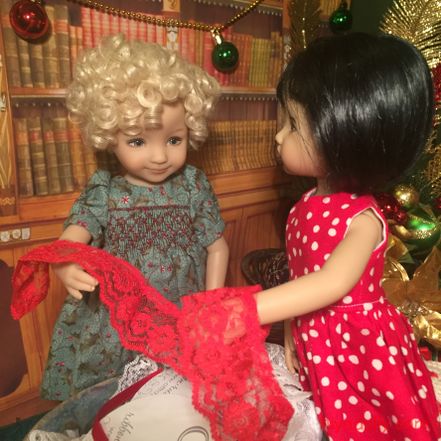 ---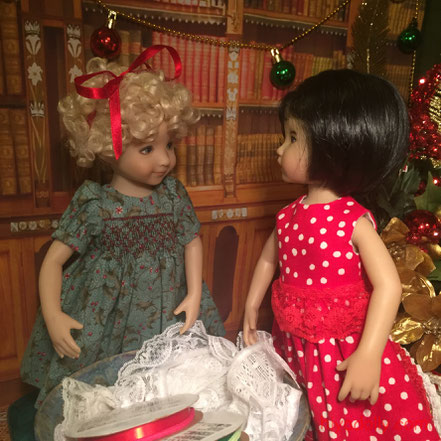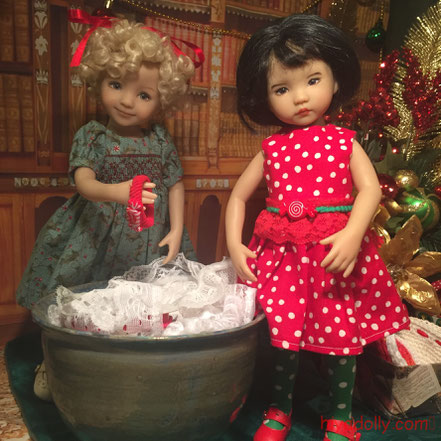 ---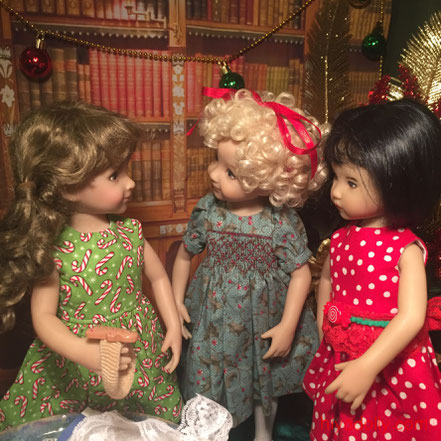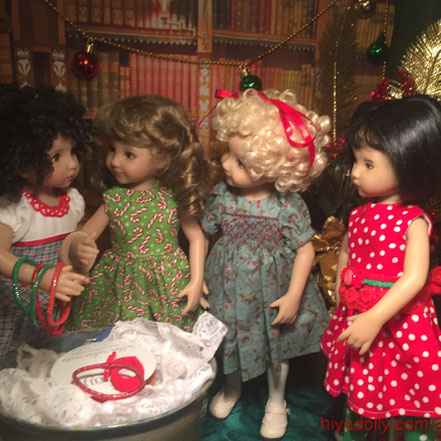 ---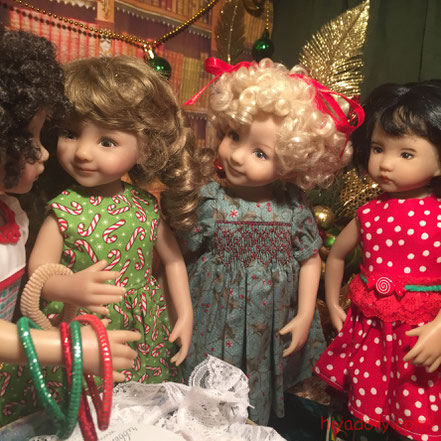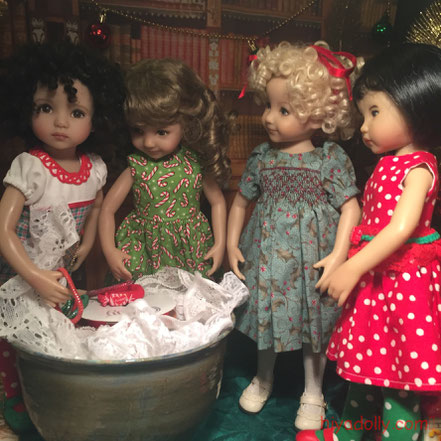 ---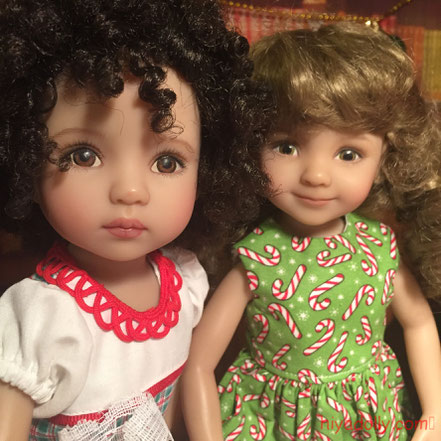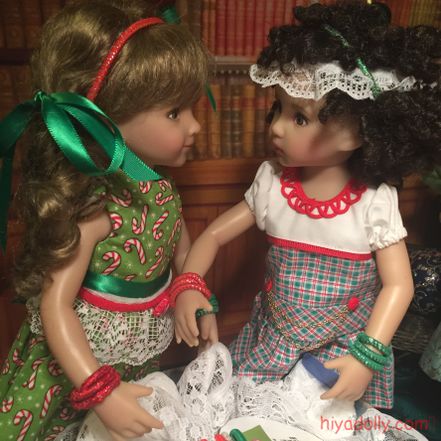 ---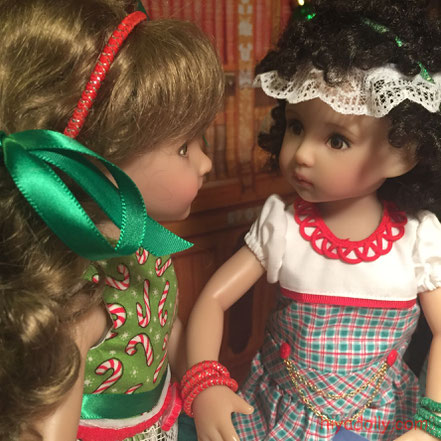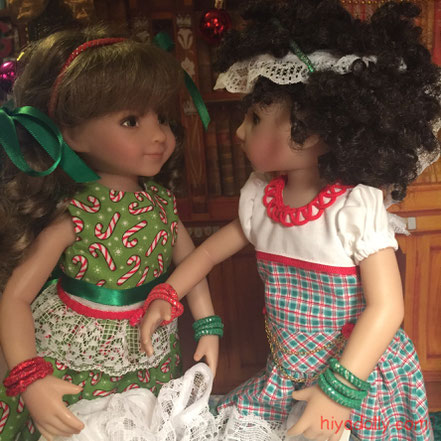 ---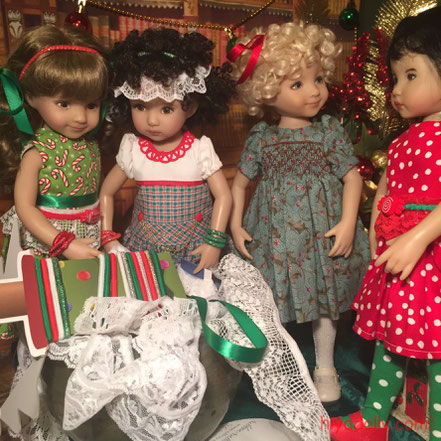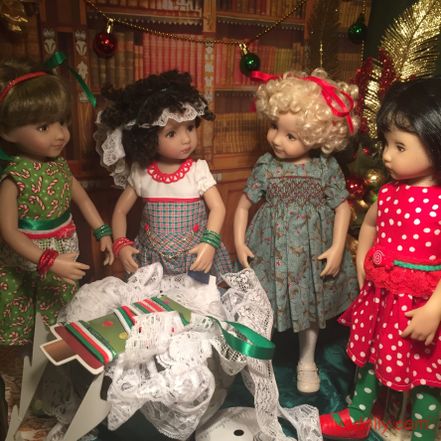 ---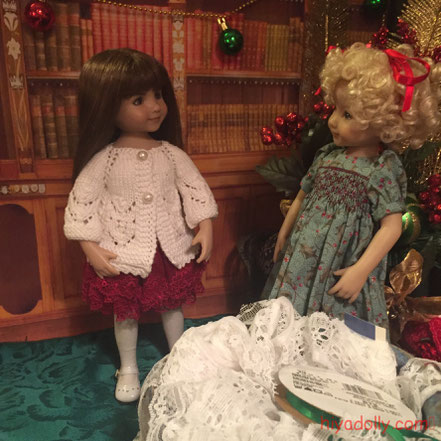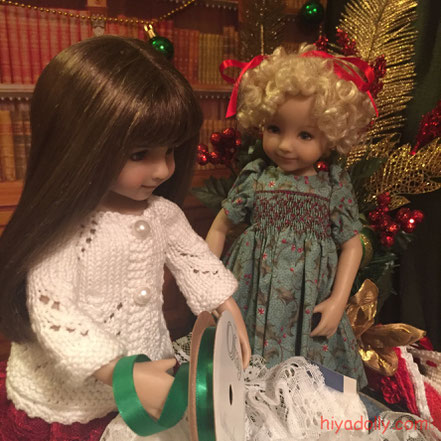 ---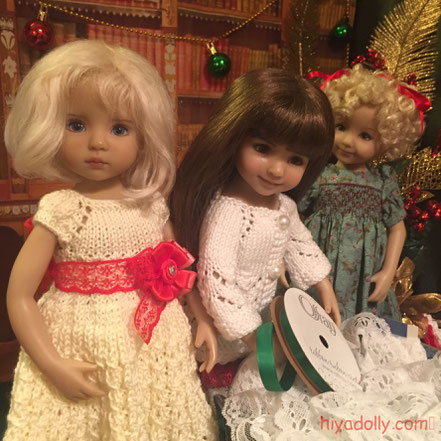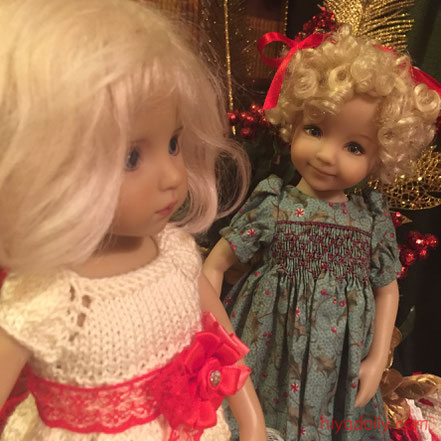 ---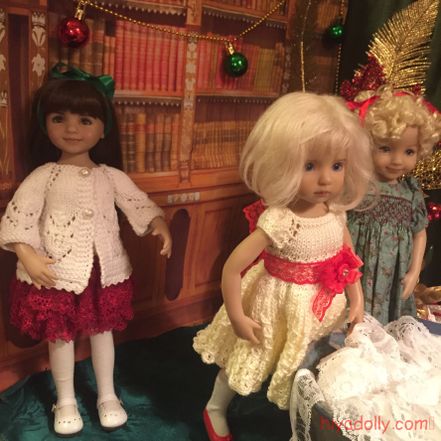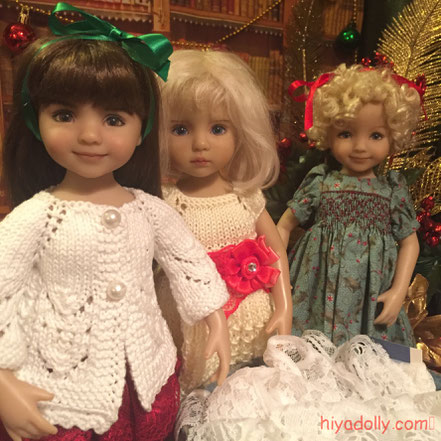 A red ribbon for Birdy, a green ribbon for Chantal, and Faith thought her dress was fancy enough!
And with that, all the Little Darlings, were ready for their next event...Christmas Tree decorating!
At the Community Center!