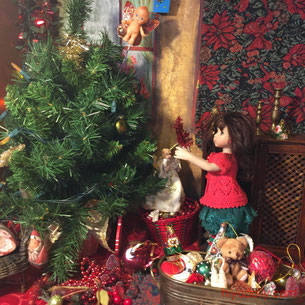 It's time to decorate the Community Center Christmas Tree, again!
The Little Darlings were promised, they have prepared and are all ribboned up, and now their story begins...
The bucket of tree decorations are ready. The garlands are piled high.
Rosa is waving her magic Christmas wand to clear the tree, ready for our festive adornments.
The Little Darlings get to choose their favorite to put on the little tree! 
Let's get started!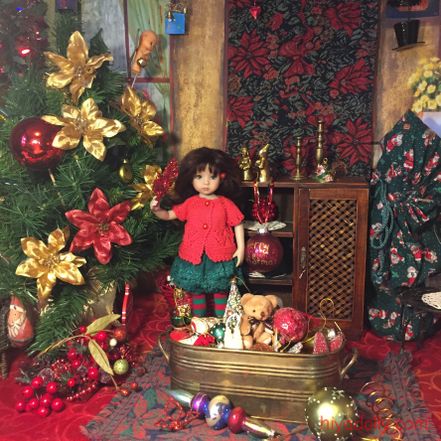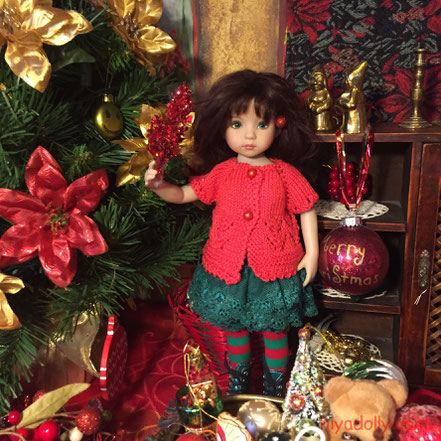 ---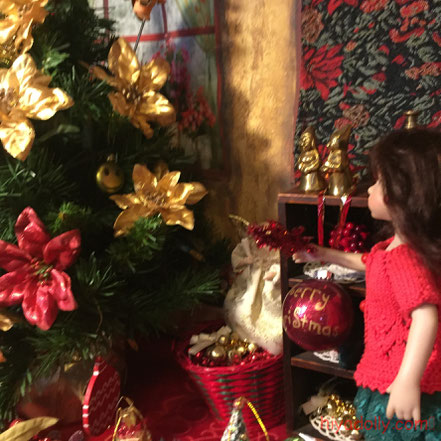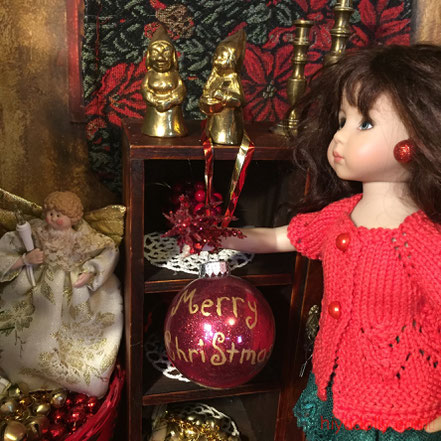 ---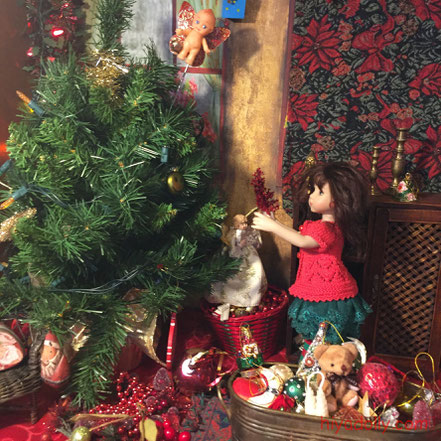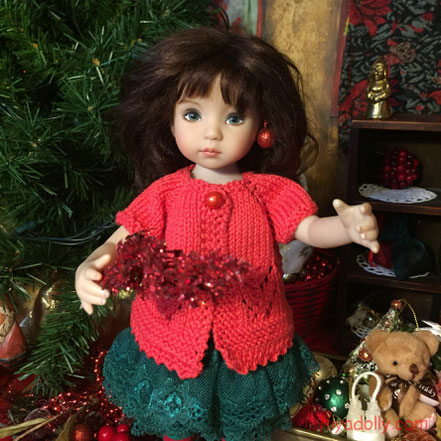 ---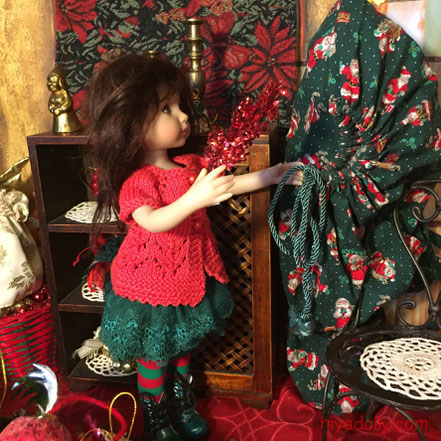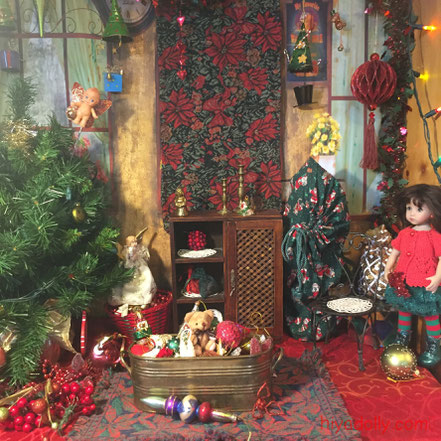 ---
Thank you, Rosa! Well done! Your first act of Christmas magic!
Now here are our Christmas Tree Decorating Guides, Pearl and Zoey.
They will make sure the tree is decorated in an orderly fashion!
And that everyone has a turn...
What is in the big Christmas gift bag I wonder?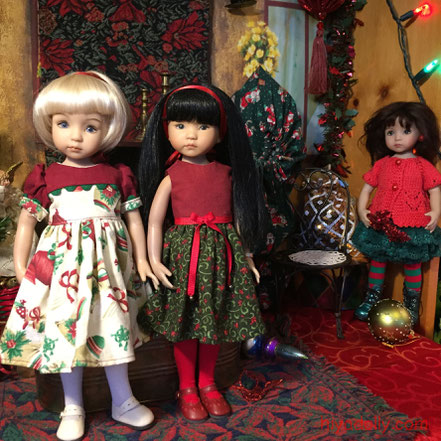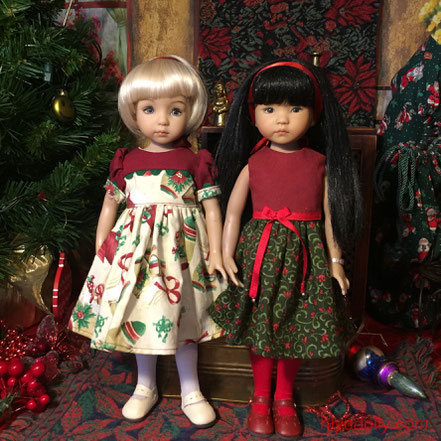 ---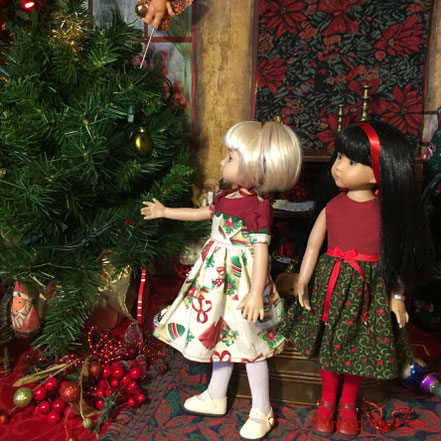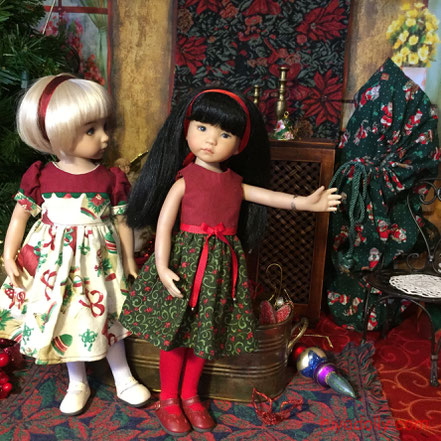 ---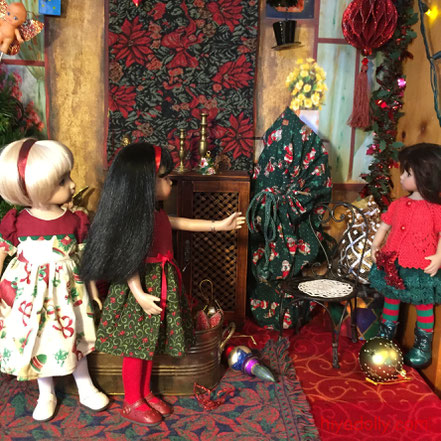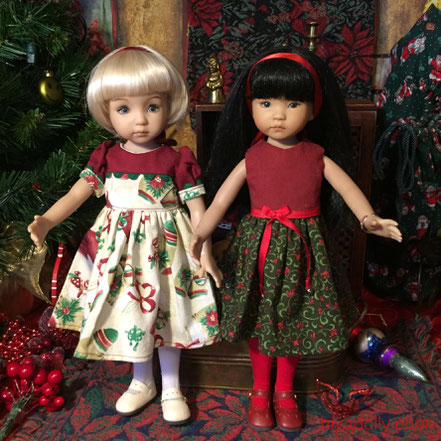 ---
And with that introduction from Pearl and Zoey, the first girls arrive.
It's Scout, Evie, and Lula Star!
Oh good, because they are hardworking, get-it-done girls!
And the tree needs garlands and a tree angel before the ornaments go up.
And will they notice the big gift bag? Of course!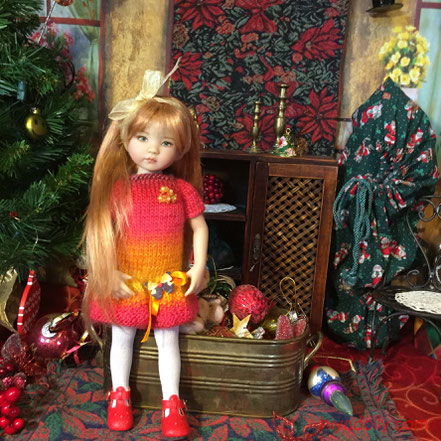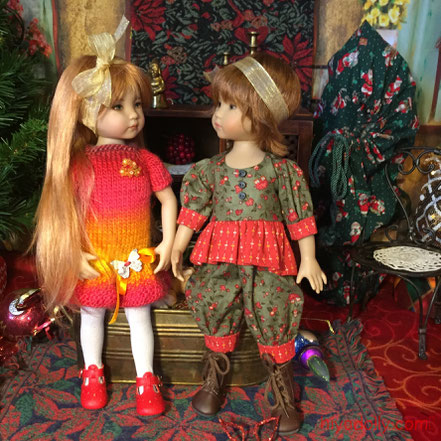 ---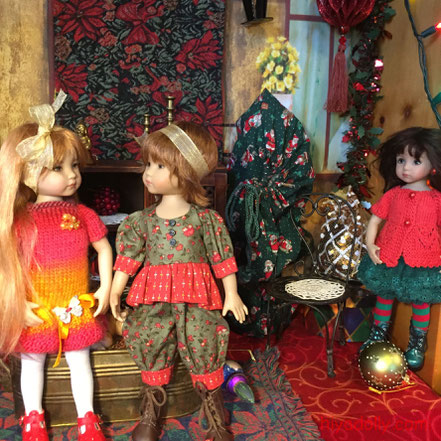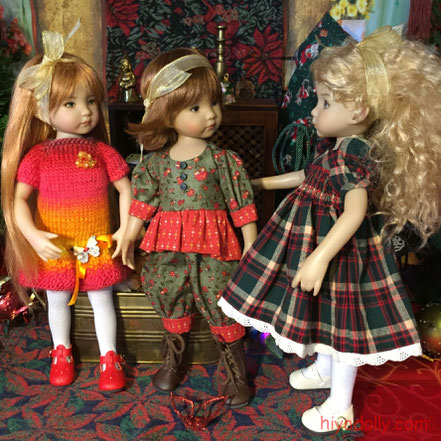 ---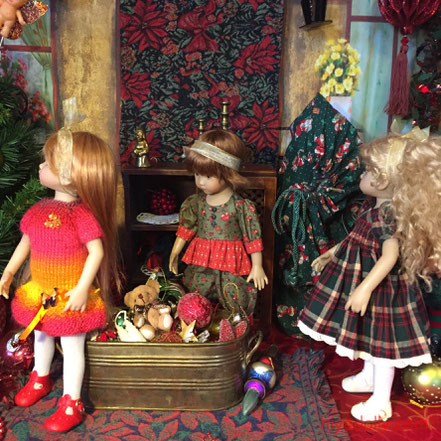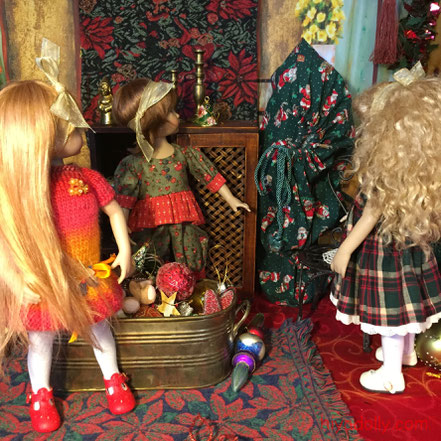 ---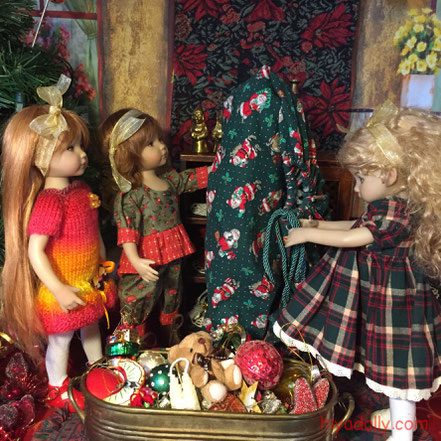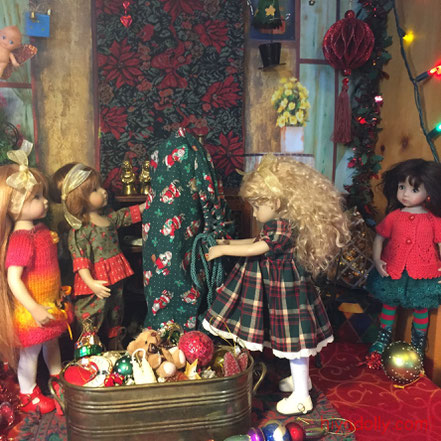 ---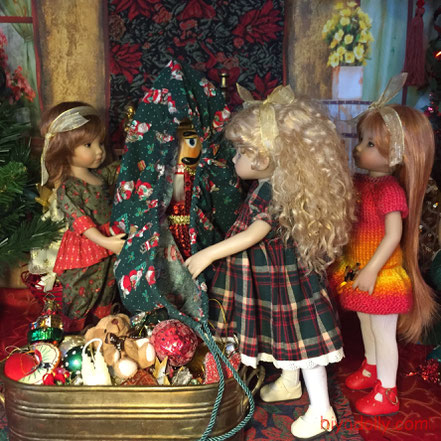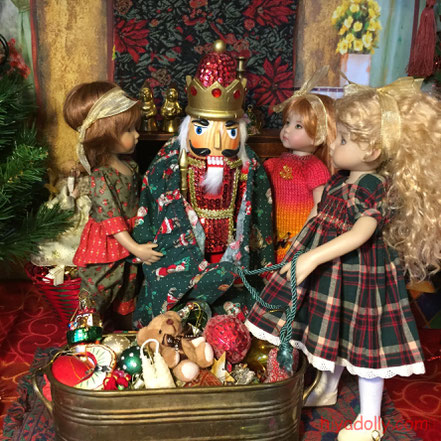 ---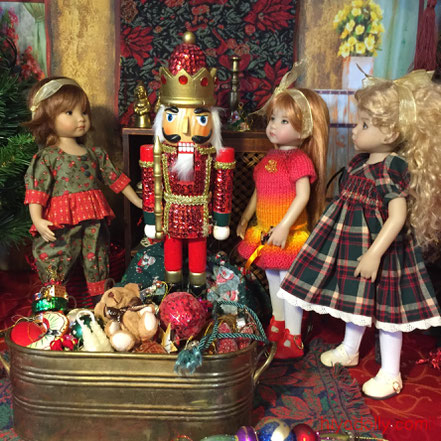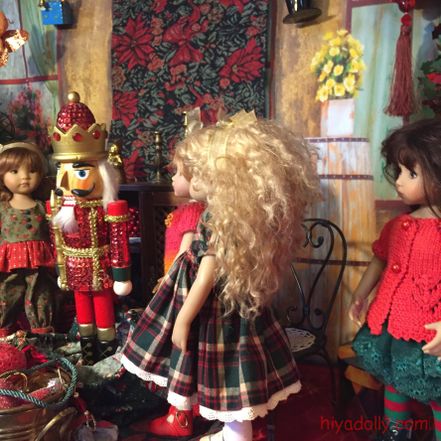 ---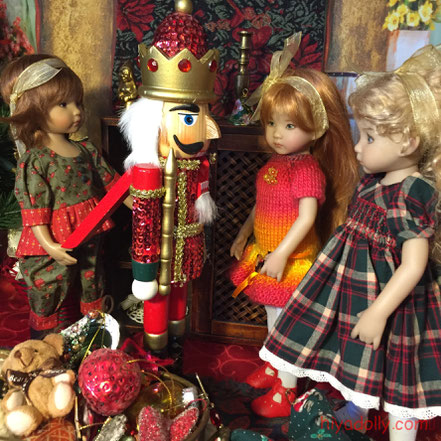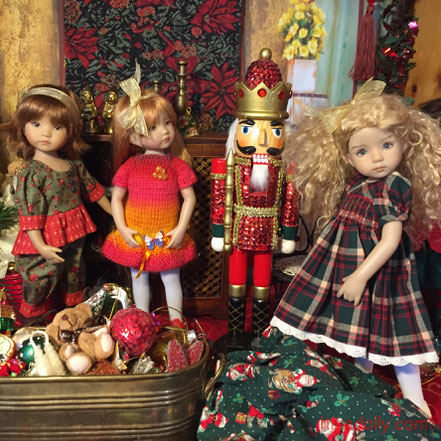 ---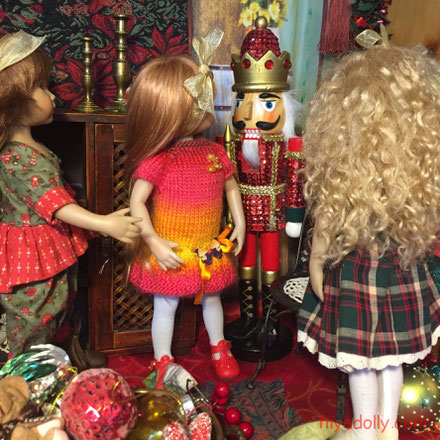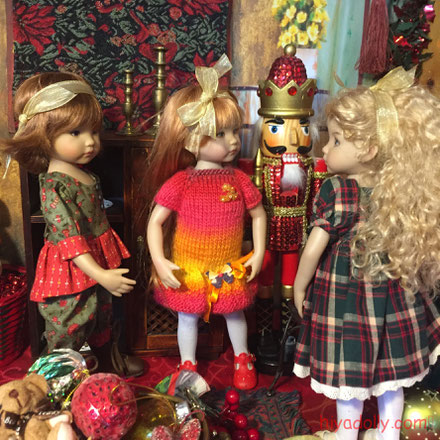 ---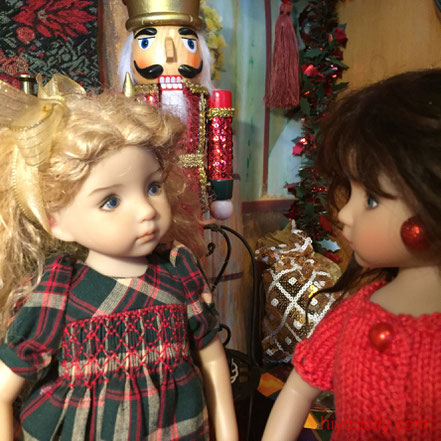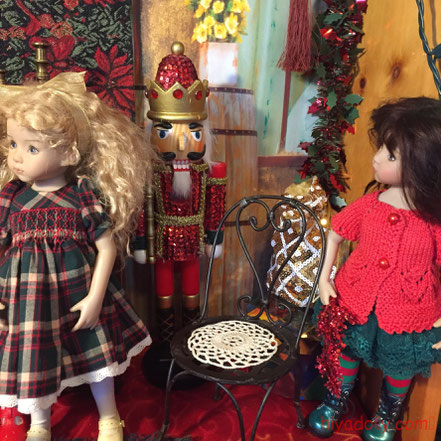 ---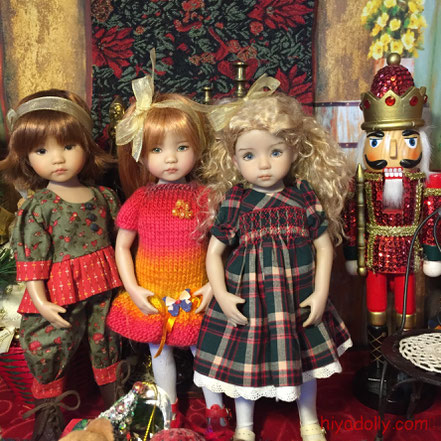 ---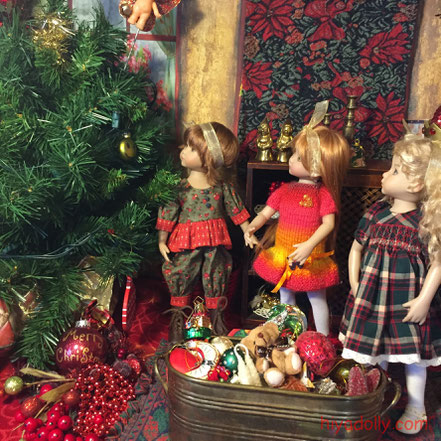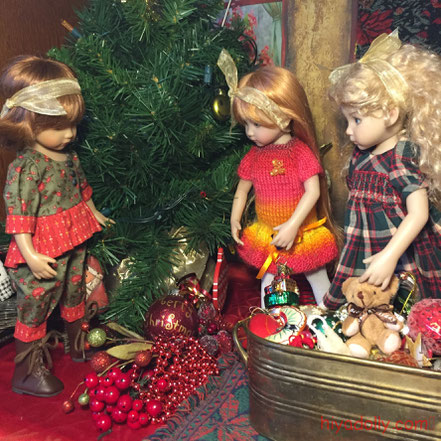 ---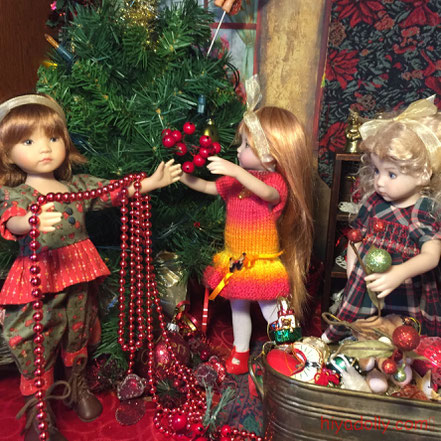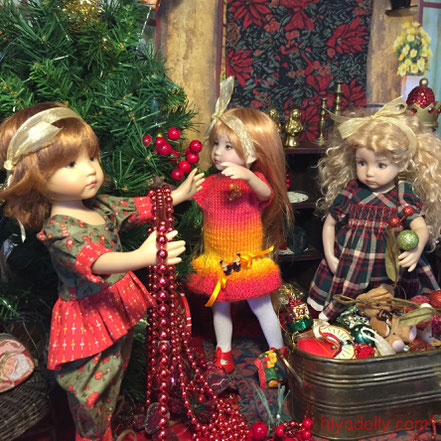 ---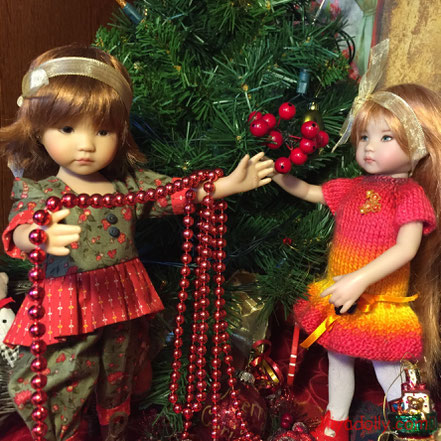 ---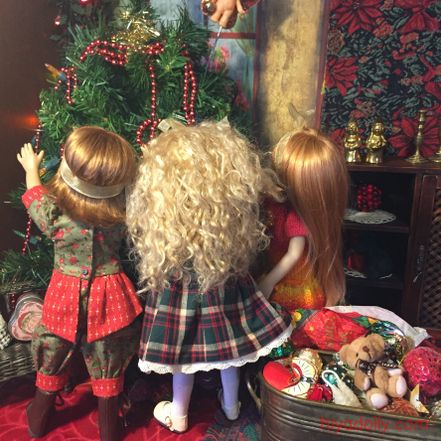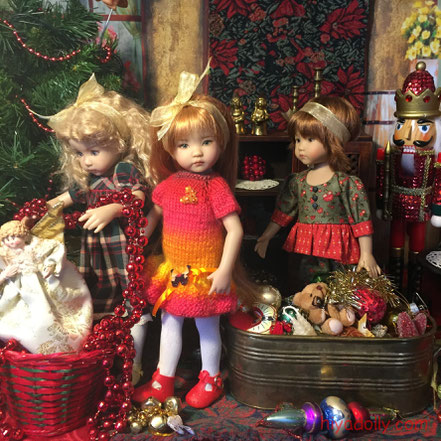 ---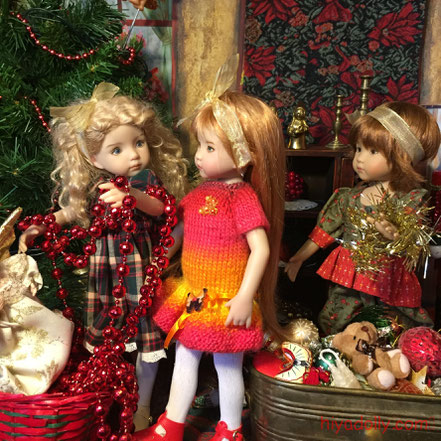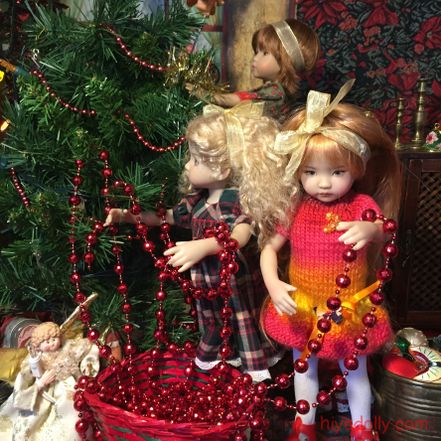 ---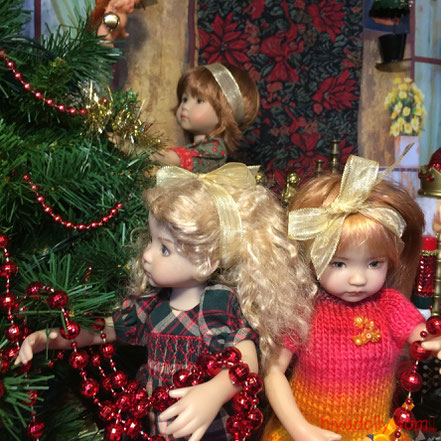 ---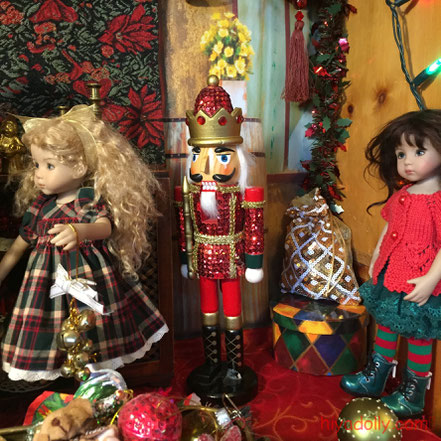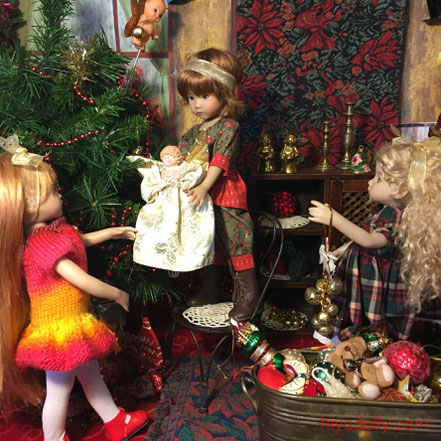 ---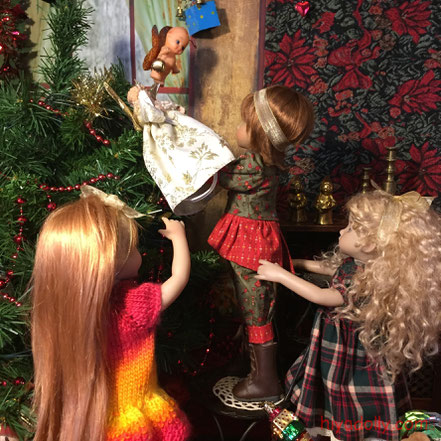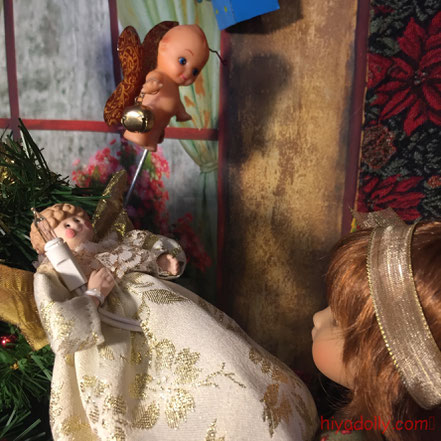 ---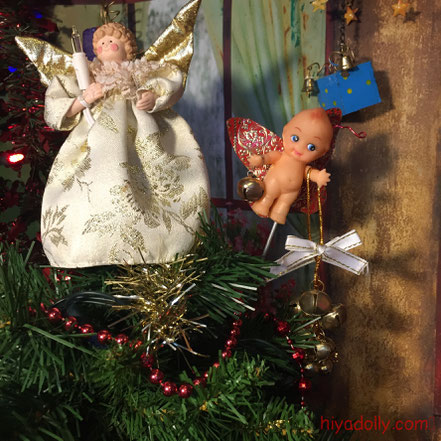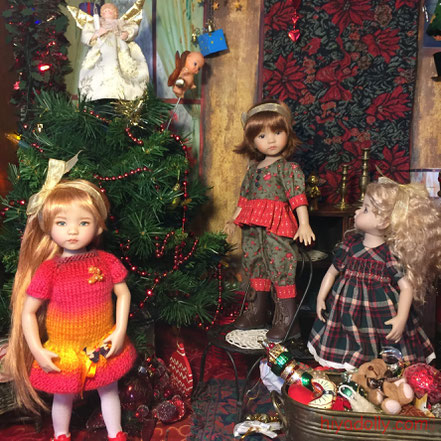 ---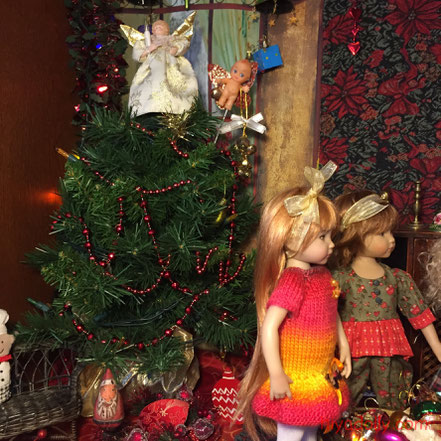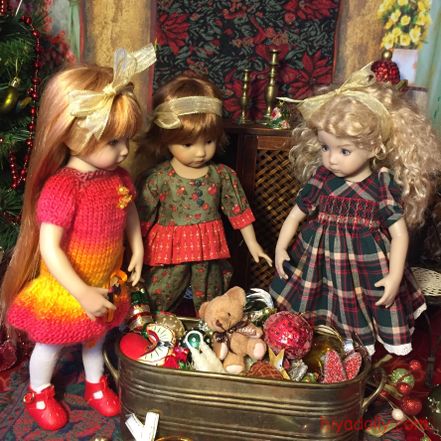 ---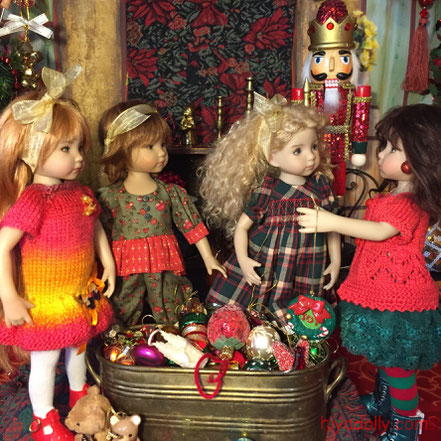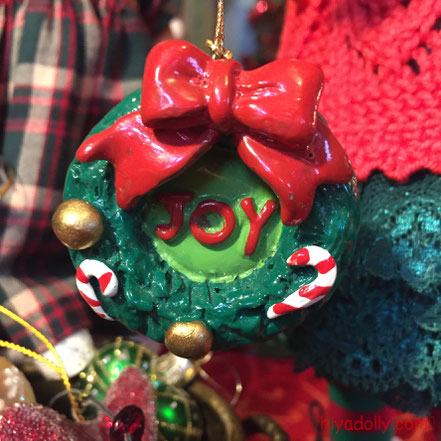 ---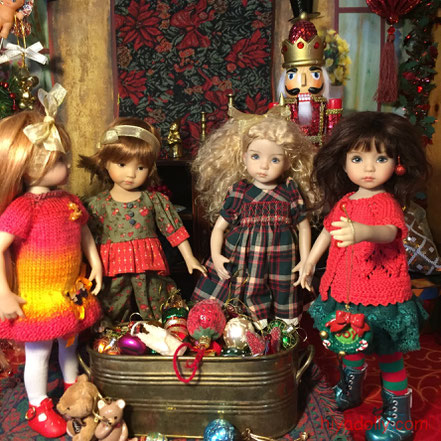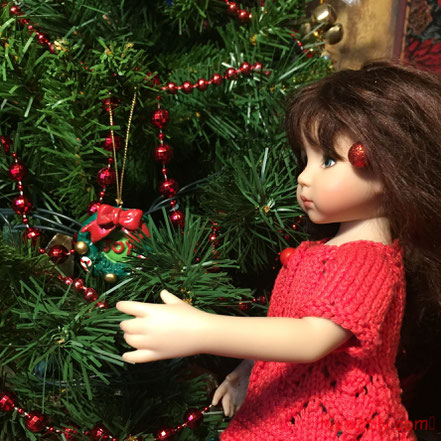 ---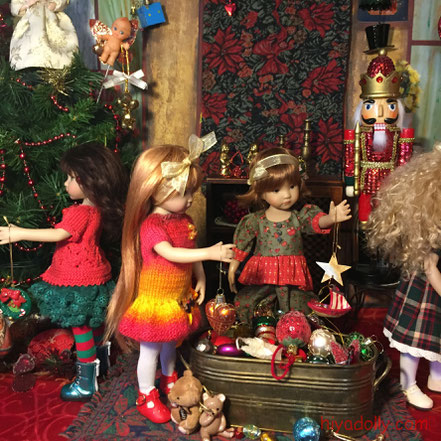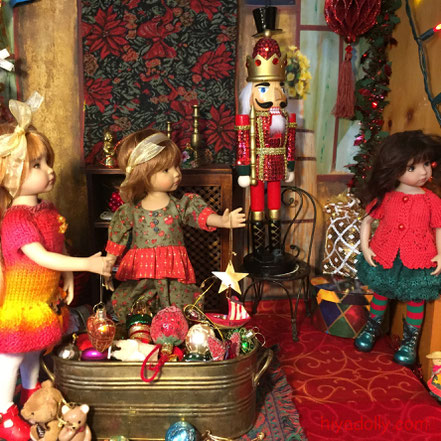 ---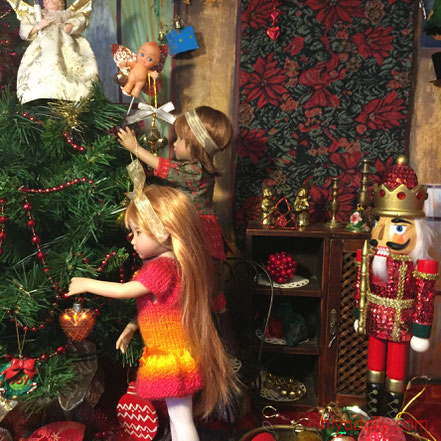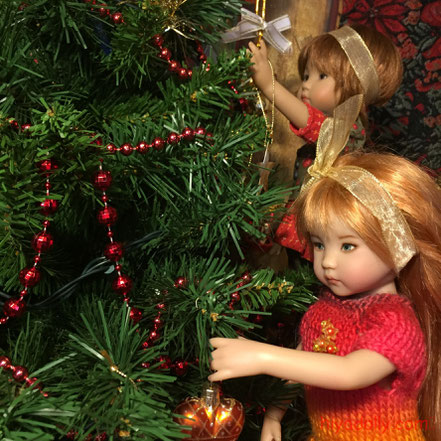 ---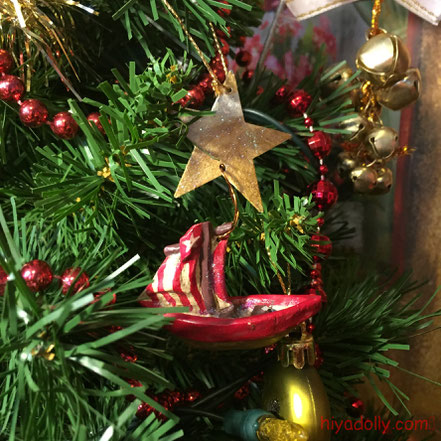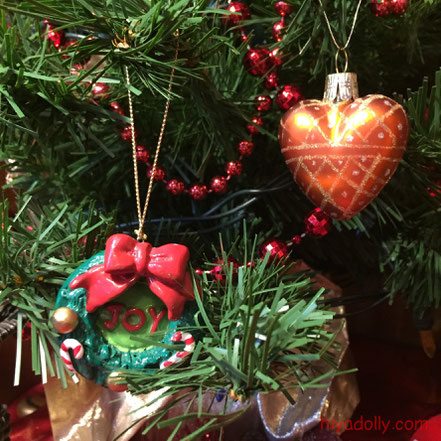 ---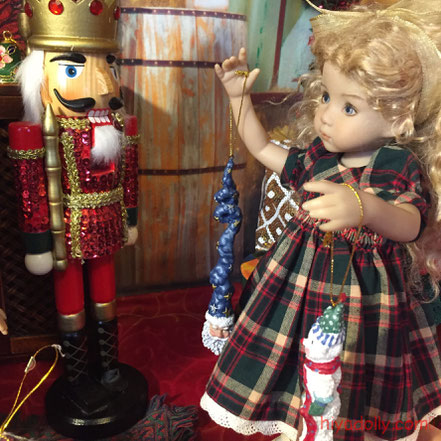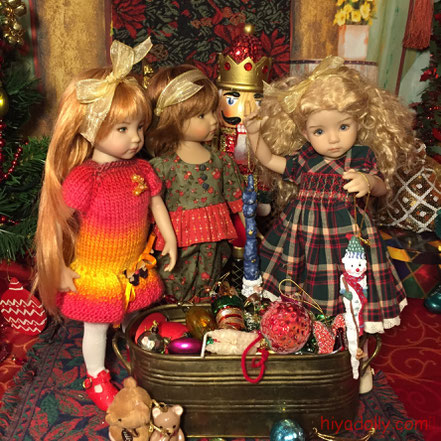 ---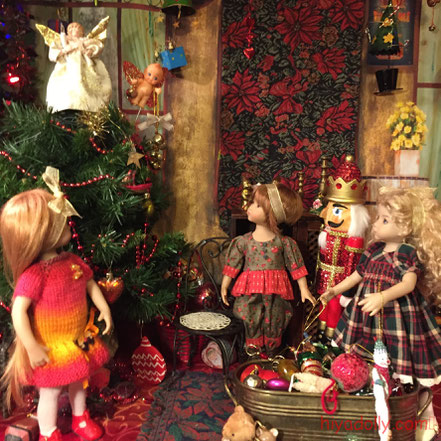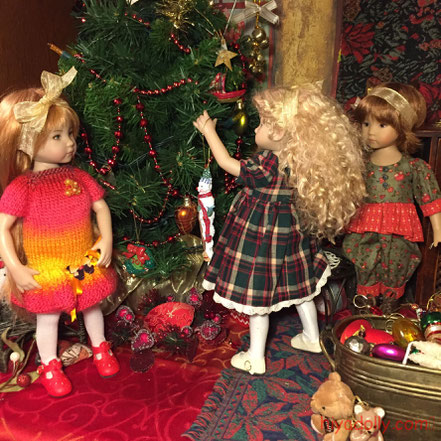 ---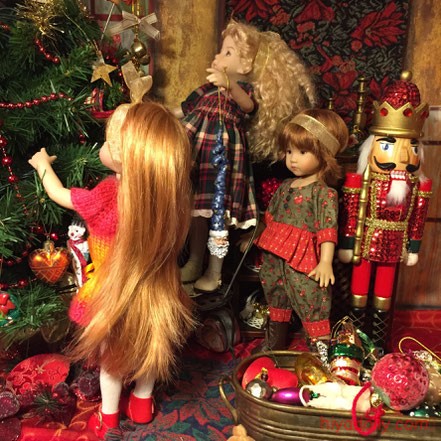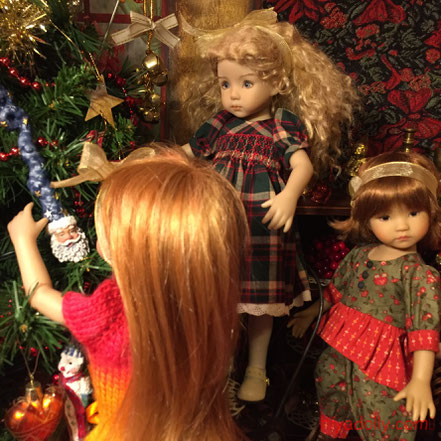 ---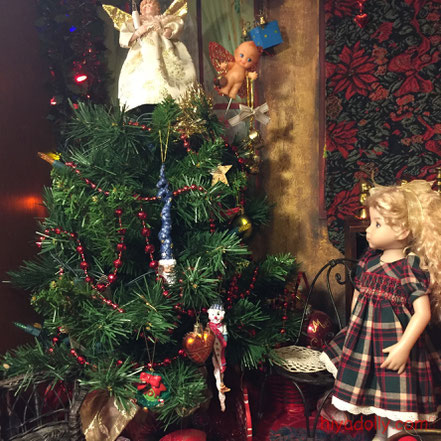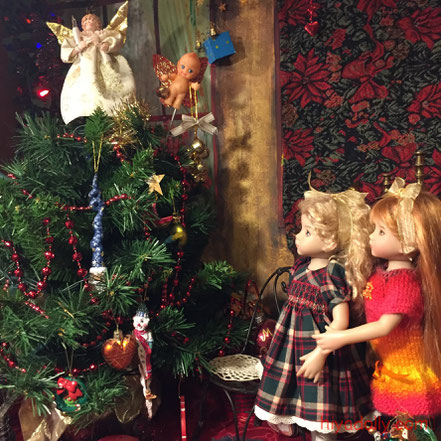 ---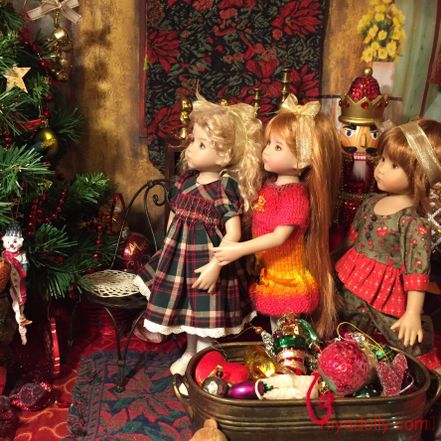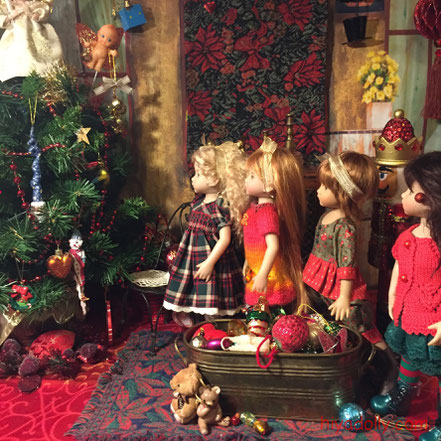 ---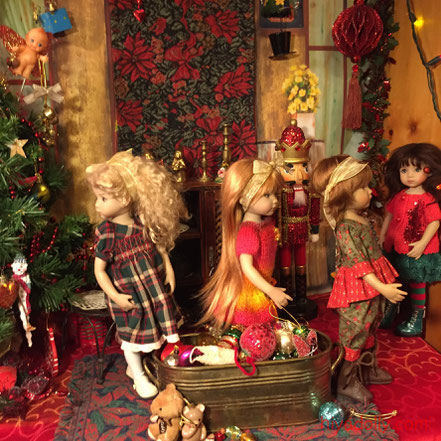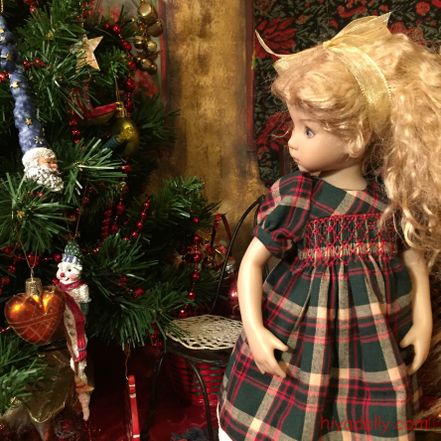 ---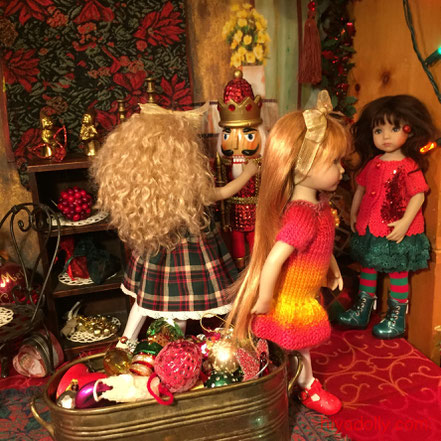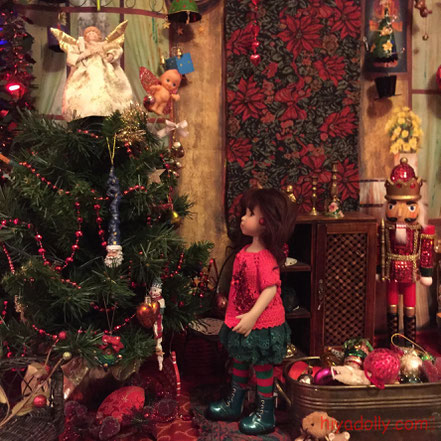 And with the last two decorations that Lula put on the tree, this trio was off, to clear the way for the next.
Lovely job, girls! Rosa is admiring all the decorating you did!
Now, who's next? 
Oh yes! A bright little group!
Stay tuned!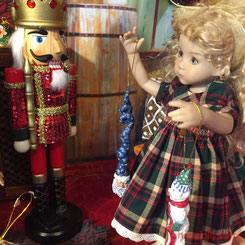 Before we go, just a note here, because this part of the story brings tears to my eyes...
I have three wonderful kids, Tasya in London (where Maggie is living now), Sol on the Island, and Lani in Melbourne.
As children, they would help me decorate. And when they moved away, they would bring me, or send me, Christmas ornaments they knew I would like...
Last year, Lula spent Christmas with my youngest in Melbourne.
So, in the story, Lula leaves the CC to find the funny long decorations that she knows came from Lani, years ago.
So just posting these photos with the Little Darlings is a memorable experience of past Christmases and my love for my family... 
And I feel thankful for my blessings. I hope you all have a blessed season also.
Now, on with the story...