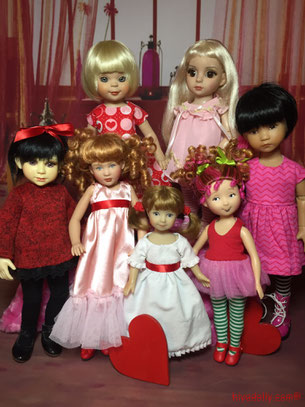 Last year the Pink Room hosted the Valentine's fun! The Little Darlings all got dressed in their pinks and reds...
And then the other girls arrived wearing their prettiest, or reddest dresses and outfits.
Here's a group photo of several of the girls, with little Vera and Gabby at the top...
Next row: Lilac Moon, Kish, tiny Phoebe, Fancy Nancy, and tall Shasta!
And Oiya showed up with her Valentine cone decoration. And our vintage porcelain Joy, in her red jumper and blond flip hair...
Whoopi wasn't here yet...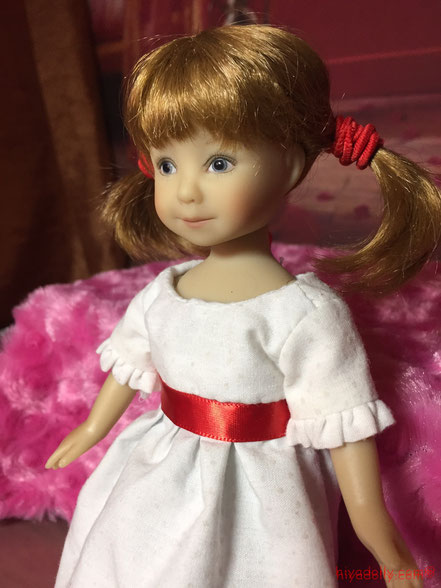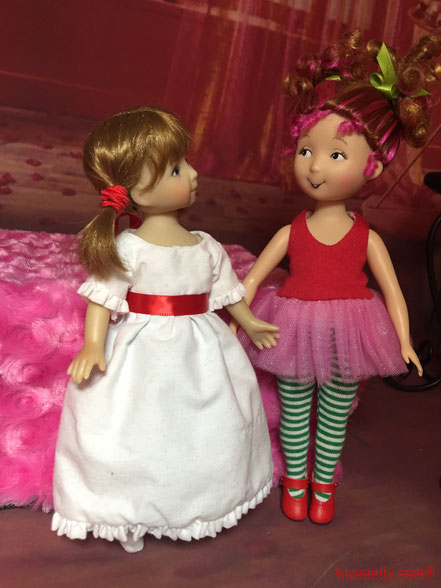 ---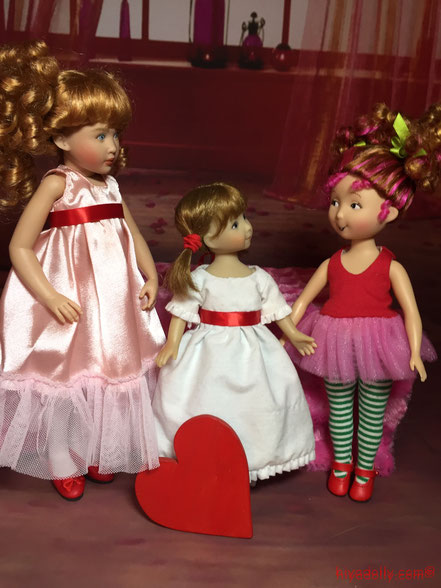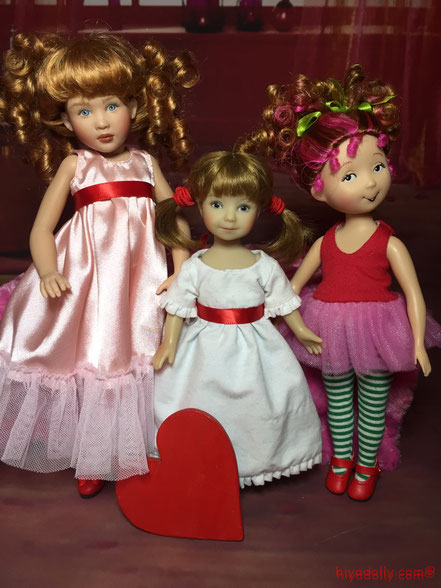 ---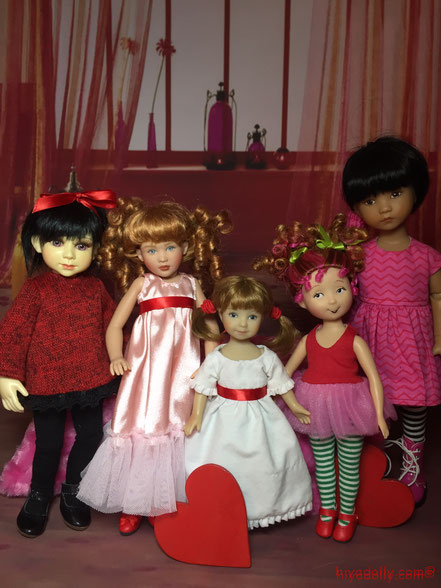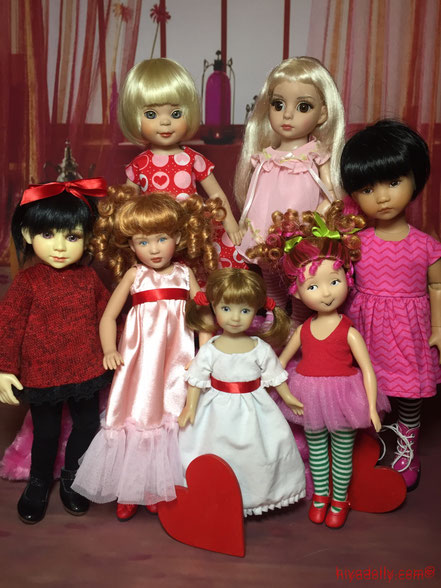 ---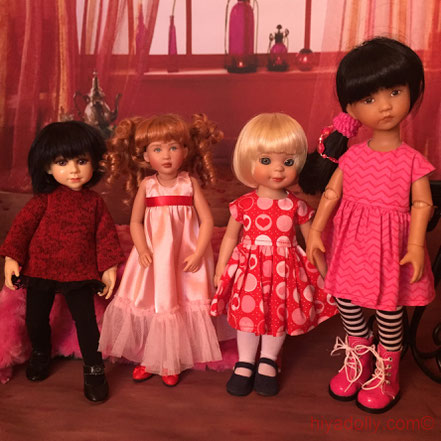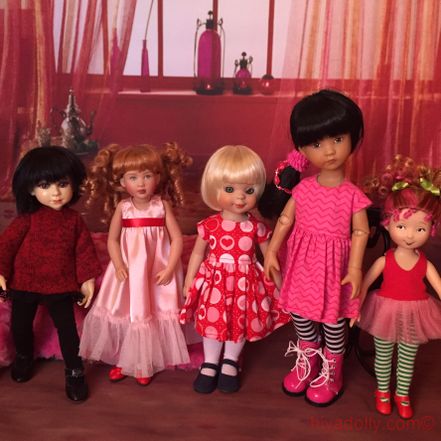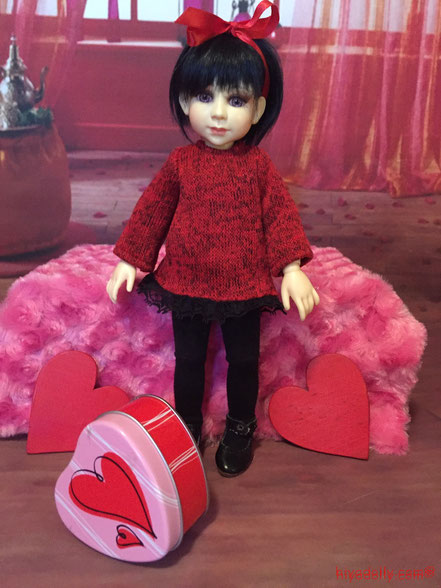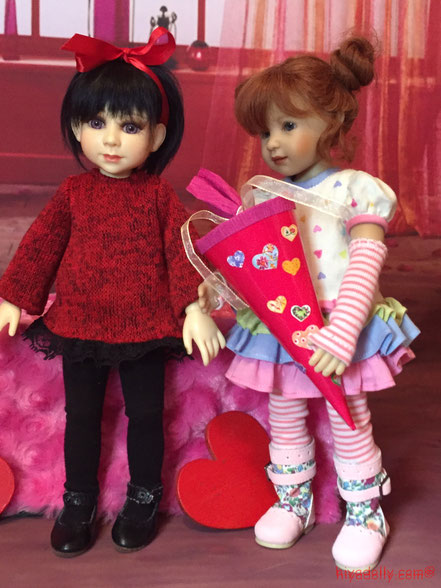 ---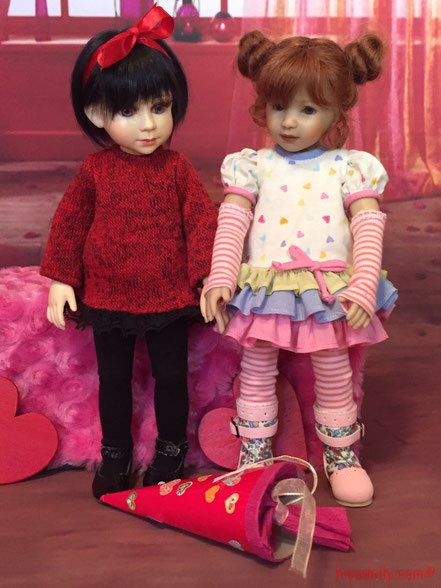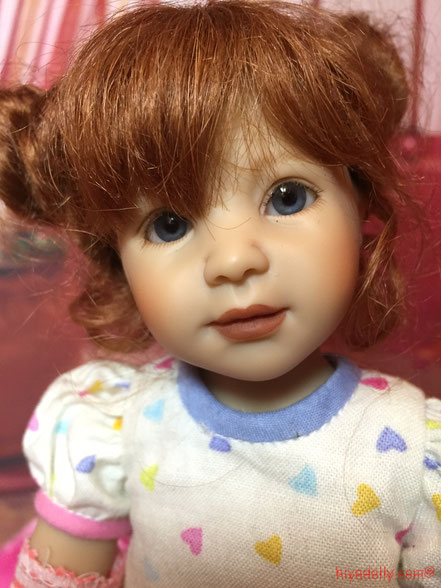 ---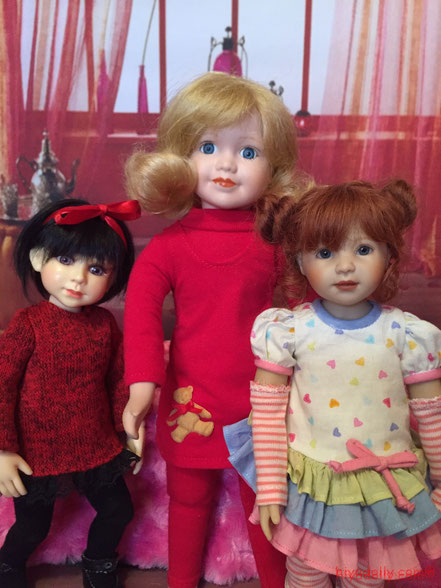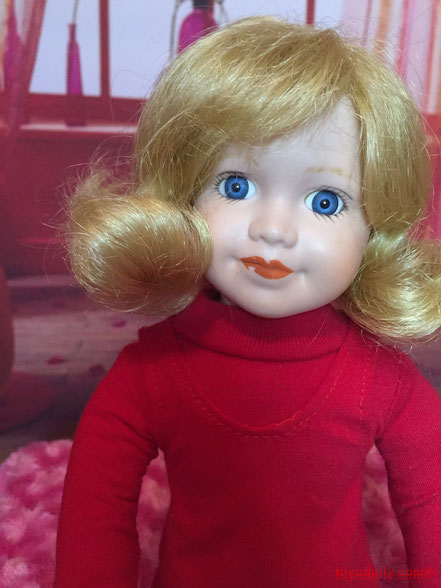 ---
It's fun to look back at some of our stories and photos!
For a look at the Little Darlings, in the middle of makeovers last February, check this post!