Valentine, our stylist for the Valentine party, took the plunge with several Dolltown  Little Darlings and changed their looks...
We love the changes so far. Let's live with them for a while to see if the changes stay!
Thanks Valentine!
---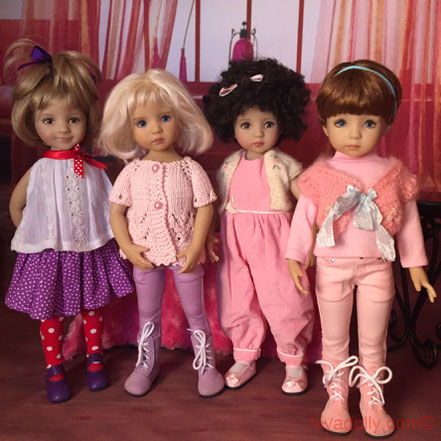 From the left...Tink has a top knot! Very cute!
Faith had her golden swept back look switched out for Xenny's fluffy light blond mohair . We love that soft wig!
Xenny and Pearl look so different we are thinking of new names for them...
Xenny's blond look has changed to short black curly hair. She is so cute this way!
And Pearl now has a short red pixie look. Love short hair!
Can't wait to dress these girls with their new looks!