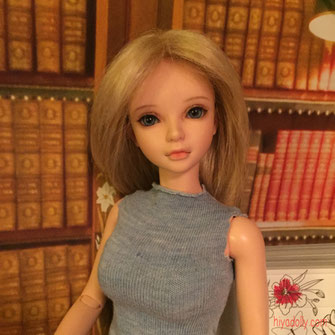 The Iple girls need more clothes!
And since we have been following the creative process of Fashion Doll Stylist, April, we saw an opportunity recently while standing at the sock counter of a local store...
Never mind eBay bjd clothes...how about a pair of scissors and a sock just the color of Aira's eyes!
And I like the results! Aira now has two skirts and two tops! And the other girls have tube tops and skirts too. Now there are a few glitches to work out, and I see a need for a little finishing, but so far no needle and thread, just..
Socks and Scissors!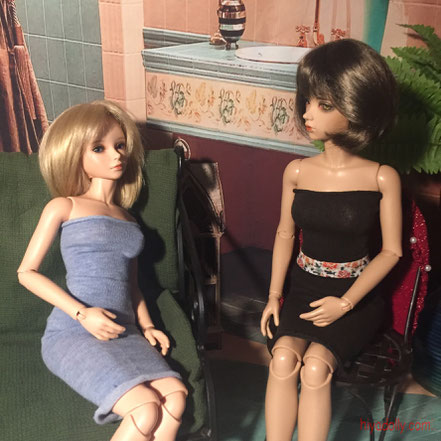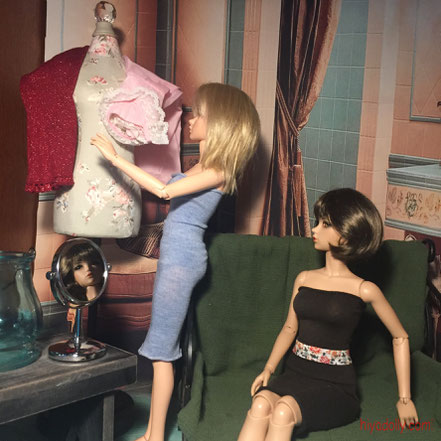 ---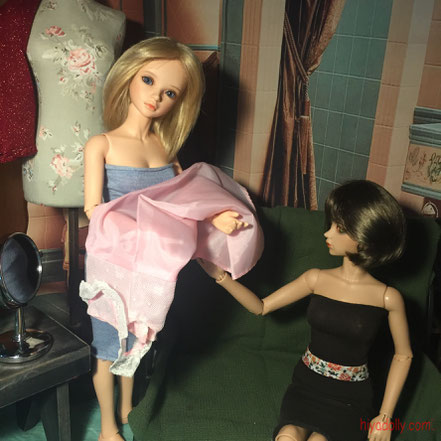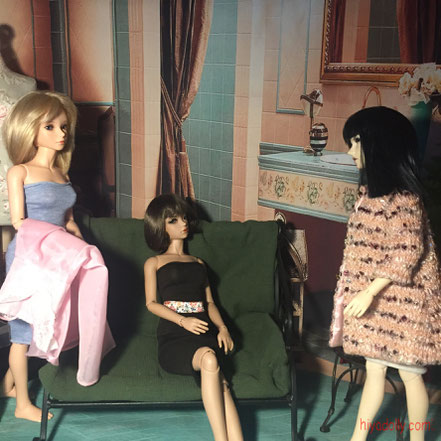 Besides their new sockwear, the girls are starting to try out the clothes of the other doll "families" in Dolltown...
On the left Aira has a nightie that belongs to one of our Vintage.
And our Violet, right, is wearing one of the Ellowyne's coats!
So the Little Darlings are not the only ones borrowing clothes...
---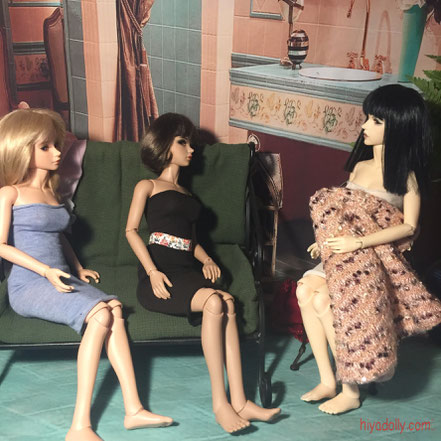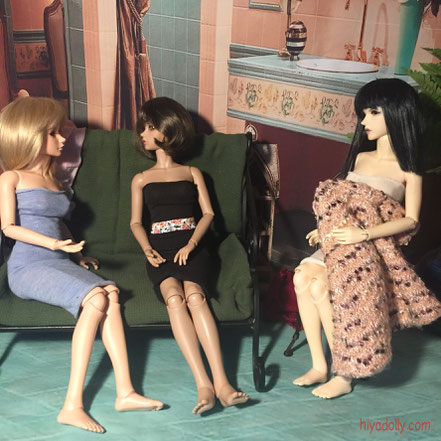 ---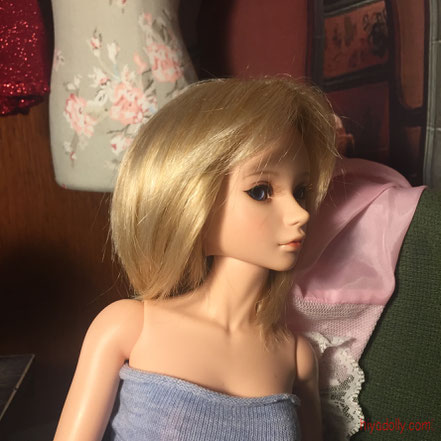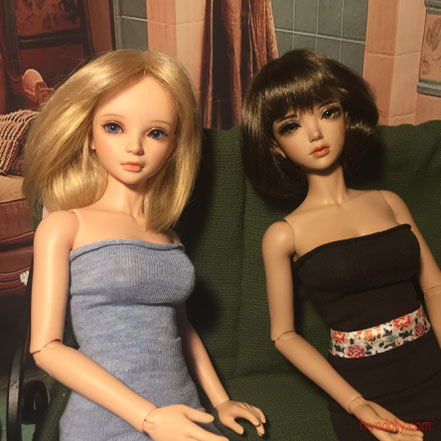 ---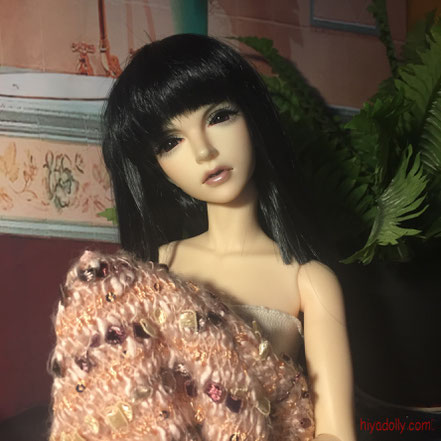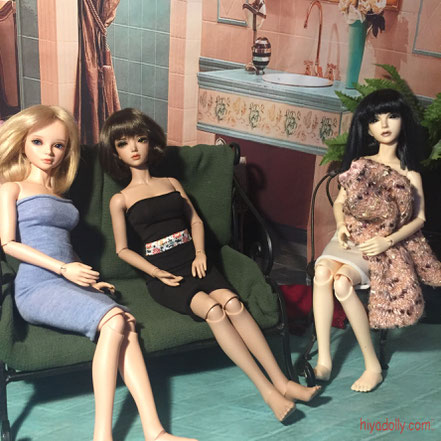 ---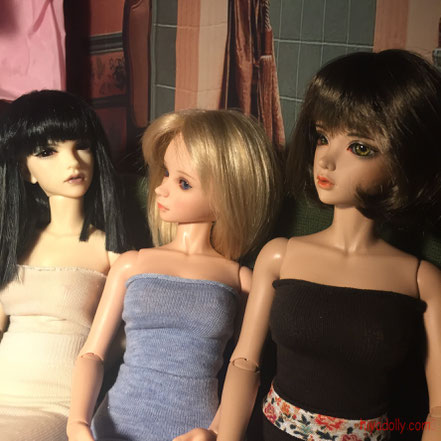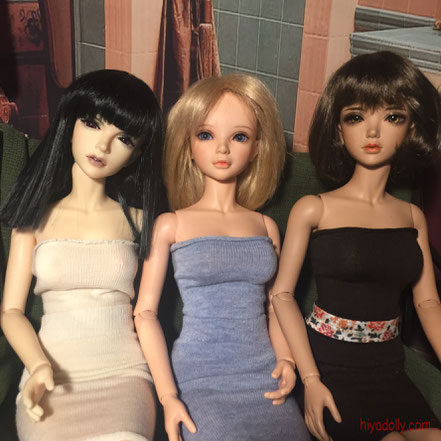 These last photos show the difference in skin tones available for these bjd's, from Normal on our Violet (left), Peach Gold on our Tania (soon discontinued), to Special Real Skin on our Carved Heritage Cordelia.
These 17" girls are all JID's (Junior Iplehouse Dolls) from the South Korean company Iplehouse.
Now let's get to the Little Darlings' sockwear designs! Coming!