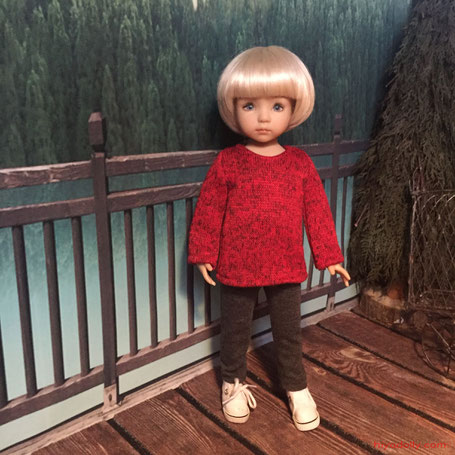 Well, Pearl's buddy Zoey got to go with Chantal and Faith on the outing to the real Nicola Lake. 
And more of the Little Darlings were lucky enough to go to the Canadian Country Hall of Fame.
Pearl stayed to meet up with the other girls who were left in Dolltown. 
They are heading out on the path to the River. They have been promised a picnic, and a surprise!
How exciting!
There will be grown up Dolltowners present, of course. It's a spring river, so safety first!
First, a meet up on the Dolltown Bridge.
Scout, Birdy, and  Rosa, arrive...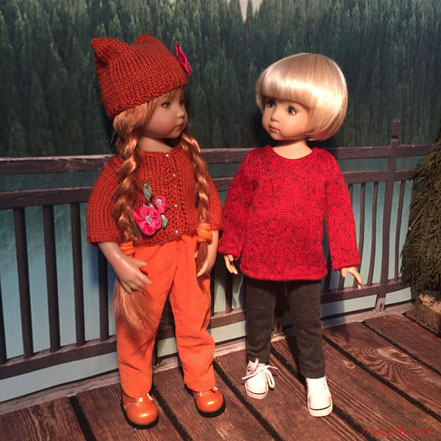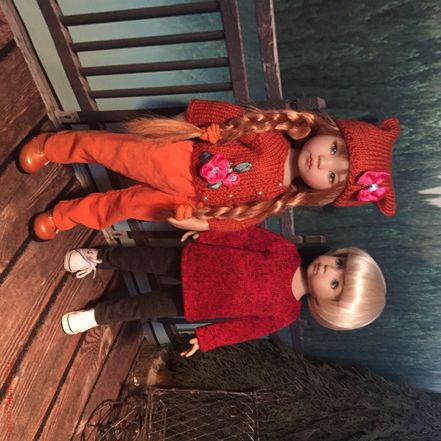 Scout and Pearl talk about what they will need for the picnic.
They know there is a special picnic basket full of food!
Who is bringing that?
---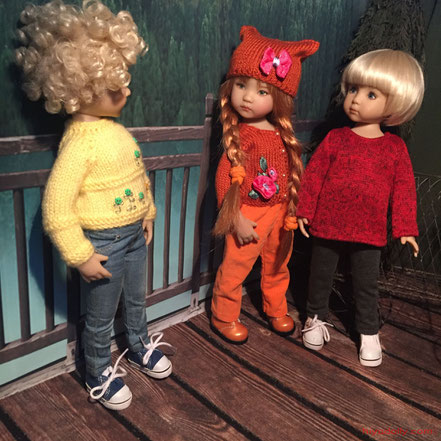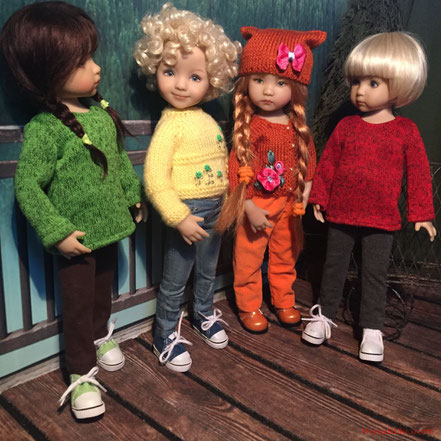 Birdy and Rosa come with the news that the picnic is already being packed up to the River!
But the children decide they needed something to sit on.
---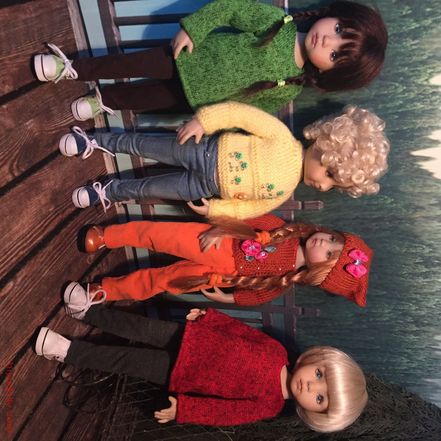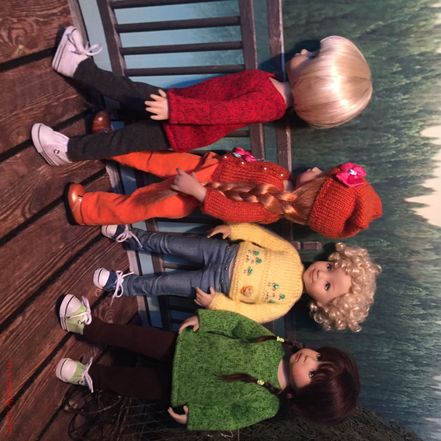 Pearl and Scout head out to get blankets for the picnic...
---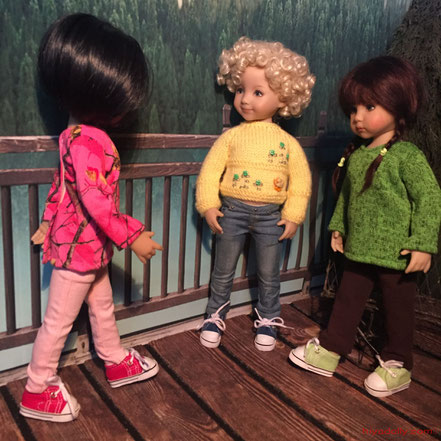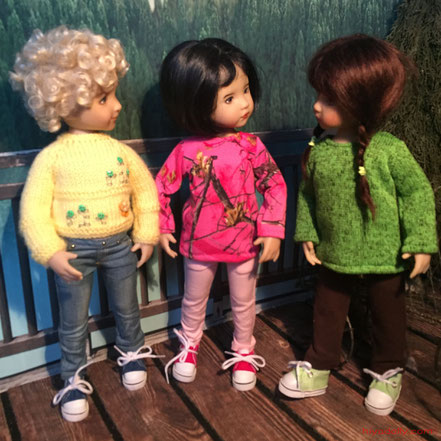 Then Jiyoon arrives with the news that the boys, Chris and Douglas, are coming.
That's good! More help!
---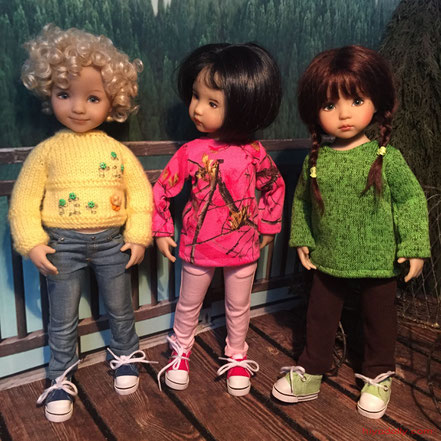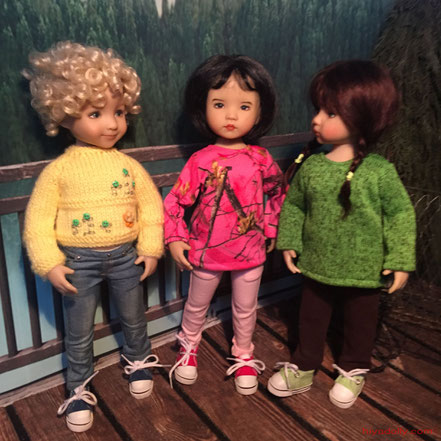 They talk about the surprise...a canoe, they've heard.
Where is it from?
Is it a toy canoe? Or a real one?
---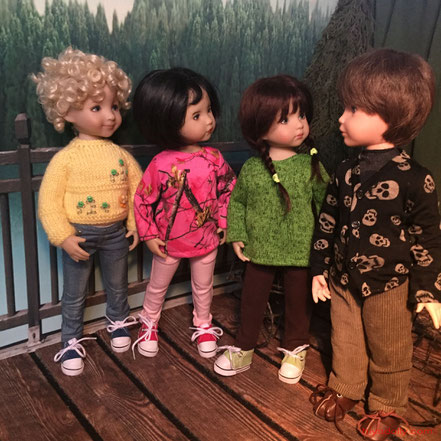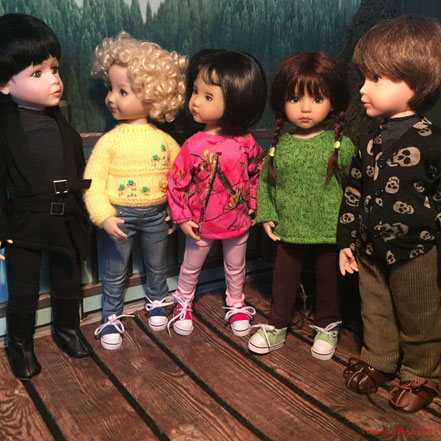 The boys have heard that it is an old canoe, made of bark.
What? It must be a toy then, the children think.
They like toys! They imagine floating it on the river...
---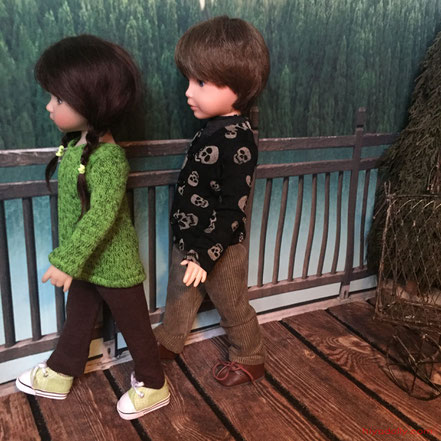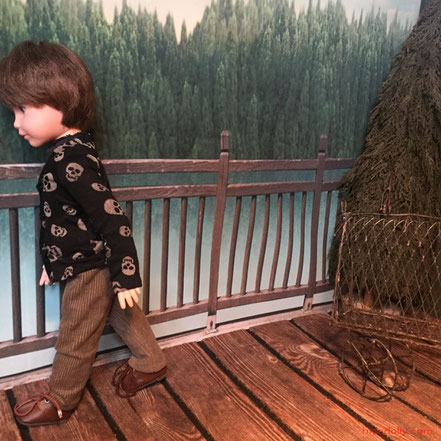 The children are off to gather more picnic supplies.
And we've heard the little ones are coming! Another Dolltown Bridge meet up!