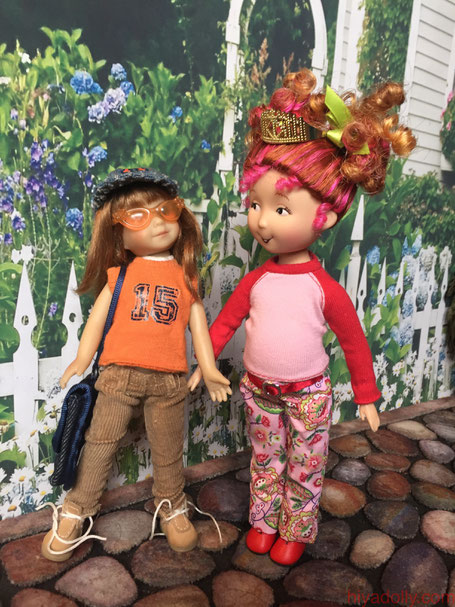 Well, look at these two!
Phoebe and Fancy Nancy spent an afternoon trying on clothes. How fun is that?
A friend came by with a suitcase of Bratz dolls...a dozen! And with them...clothes! And accessories!
We sorted everything, then set aside the Bratz, who are all in great condition but most need a serious hair brushing and conditioner treatment.
We picked through accessories and chose a few for our Dolltowners to use. Bags! Backpacks!
And the clothes! Some are too skinny for our tiny dolls. But some...
Look for yourself at these two trying on some of the duds.
What a pair! Fancy Nancy, who loves bling...and Phoebe who pays little attention to clothes, because she is usually immersed in her books. But she doesn't mind if we play with her and dress her like a doll. Wait! She is a doll!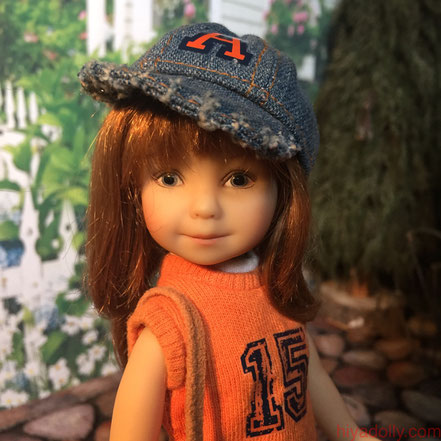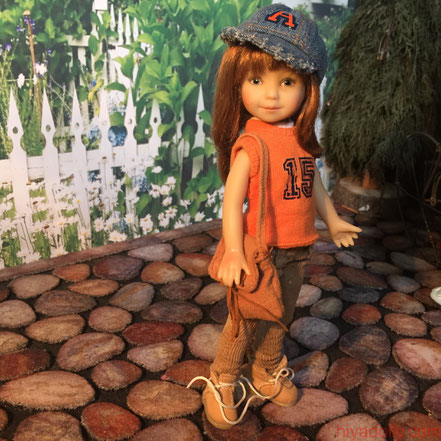 "How do I look?", Phoebe asks?
Very cute! 
---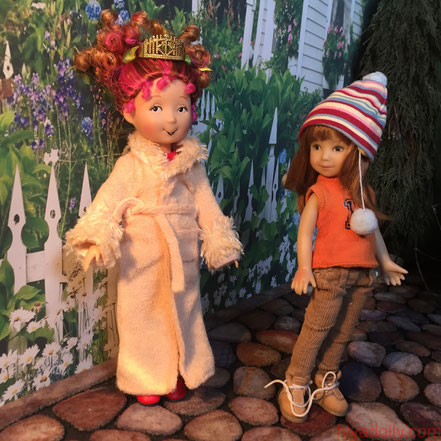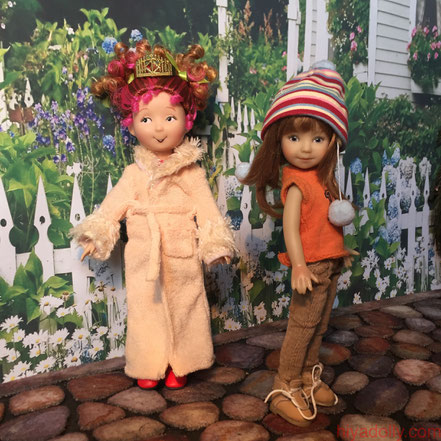 Fancy Nancy found a crown!
That caps it for her...
But she also loves this fluffy dressing gown.
And Phoebe in a toque, a baseball cap and a toque!
---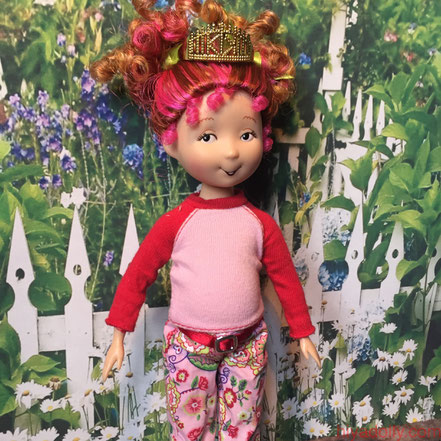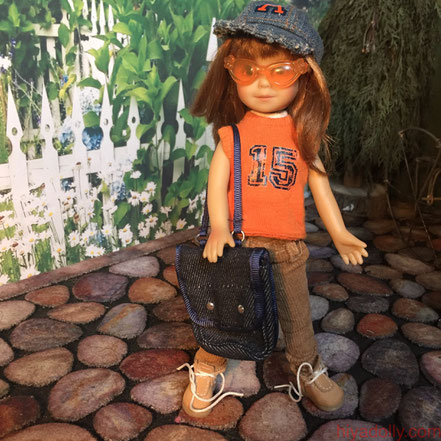 And look! Sun glasses!
A crown and sunglasses!
It's just like we went shopping at a doll mall!
---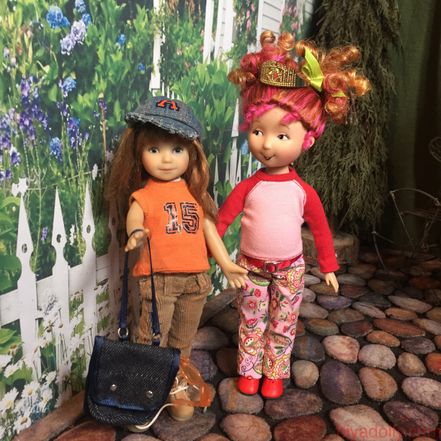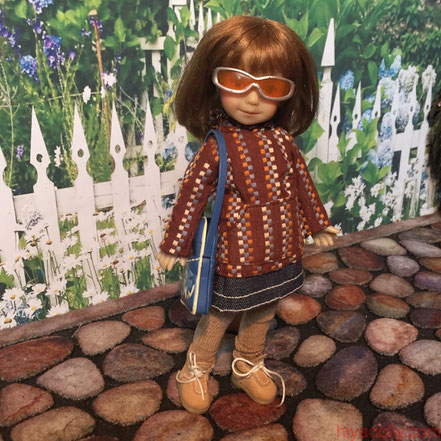 Phoebe is impressed with the bags... "Book bags!", she exclaims.
---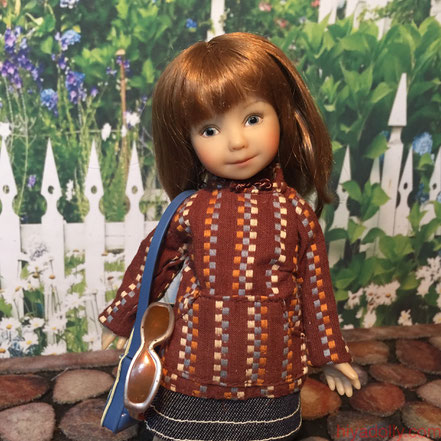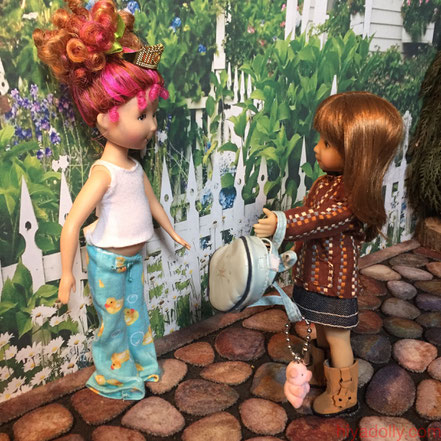 ---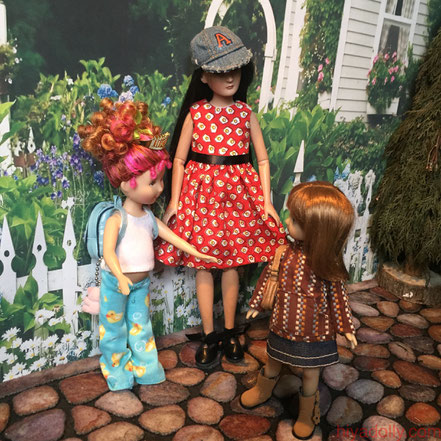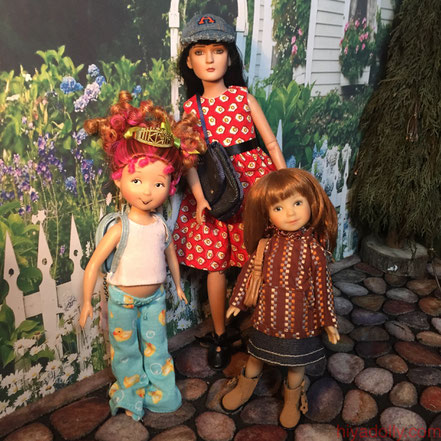 Vikka arrives to tell the girls to come to the Garden Shed.
And stops for a little dress up fun!
---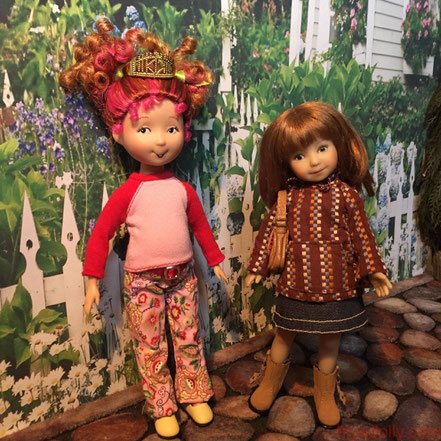 "Can we keep these clothes?", the little girls ask.
How can they not? Surely the Bratz wouldn't miss a few items?
Look at these two!