Birdy and Rosa got to the classroom early so they could get started on the Eiffel Tower model... 
But the room wasn't open yet so the girls decided to explore the garden.
And they were drawn by the sweet scent of roses...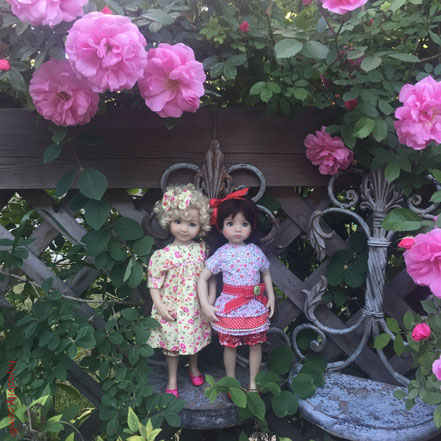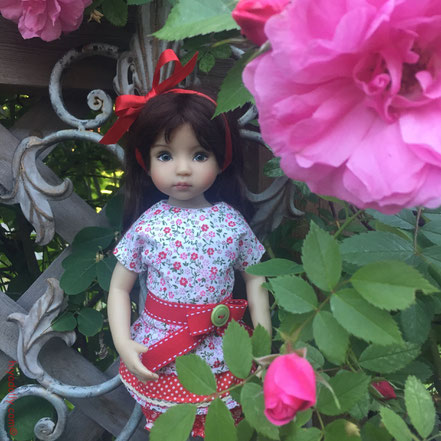 ---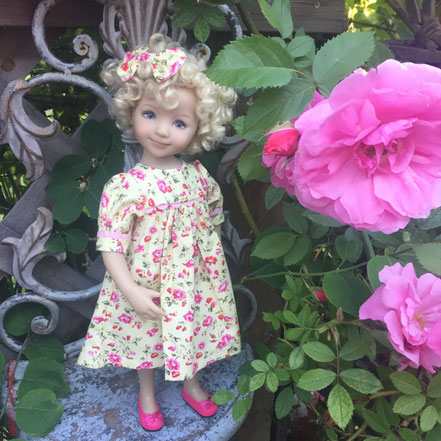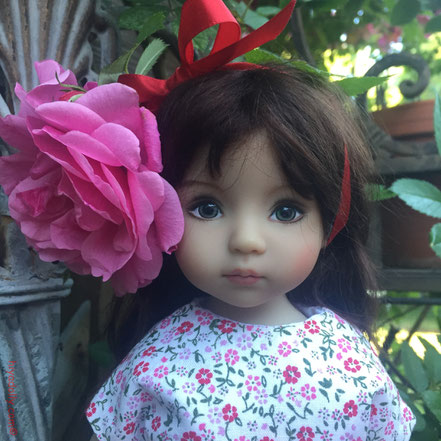 ---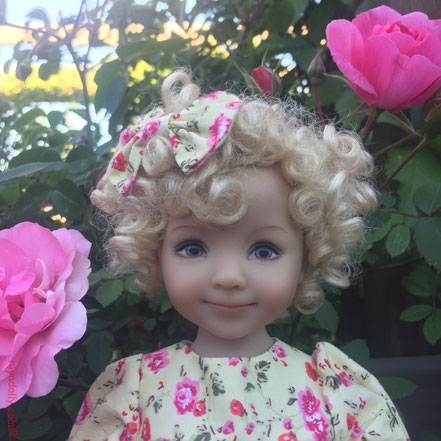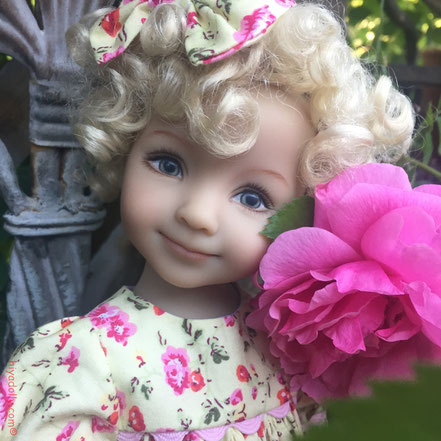 ---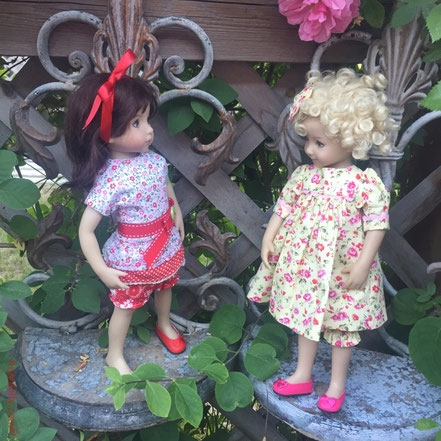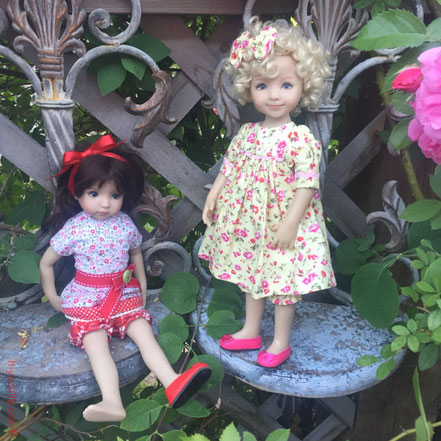 How pretty! Darling girls!
But Rosa lost a shoe, a red shoe.
And we haven't found it yet...
The boys, Will and Uley came by to look but, no luck.
---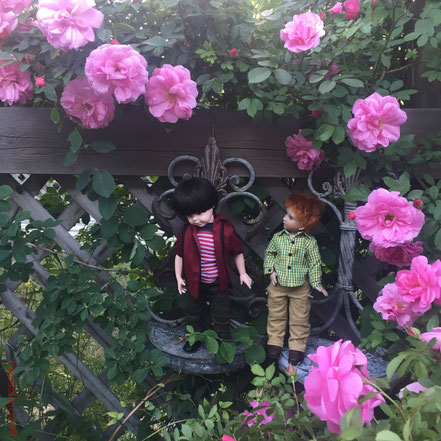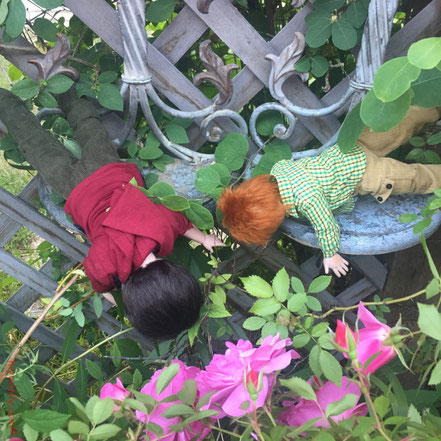 ---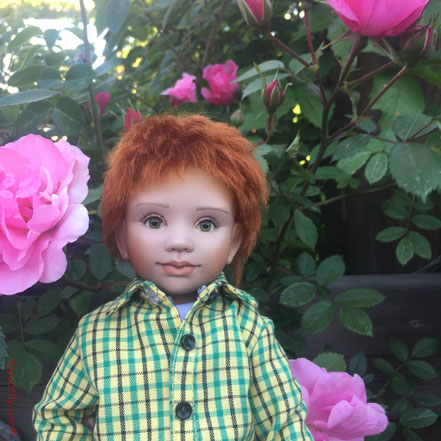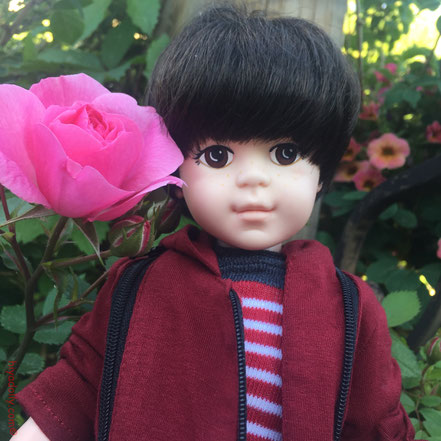 ---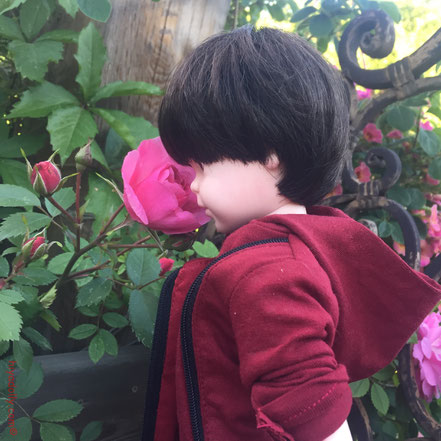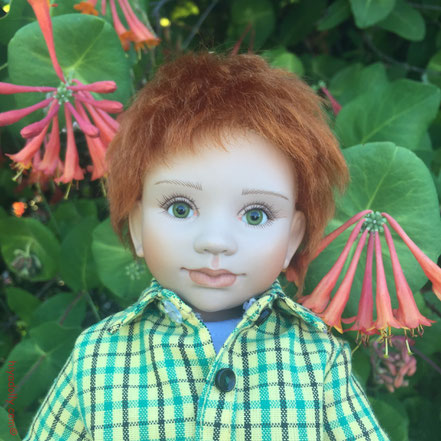 The boys peered down into the bushes to find the shoe, but were warned not to climb among the thorns.
Will takes a whiff of the pink roses, and Uley decided he liked the honeysuckle better. Sweet!
And they were the color of his hair!
Now, back to the classroom to work on that Tower!