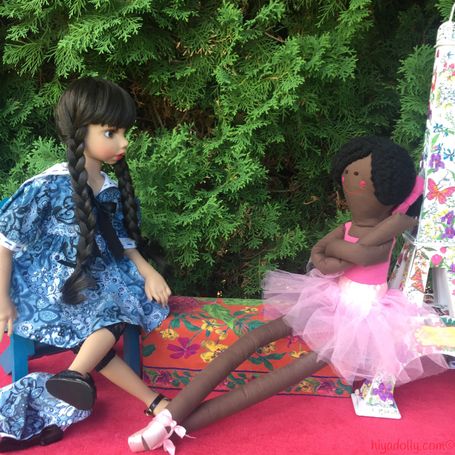 Miley couldn't wait to come to the garden and watch the goings on as the Little Darlings bring their boy buddies to see the completed Eiffel Tower.
She brought her friend Floora, our Ballet Doll. And they chat...about shy Faith, Lula and Owen climbing the Tower, and Badger bringing Scout a flower.
They also gossip about a few scenes we didn't show, like Chantal and Douglas getting affectionate. (What?)
And Floora got down to do some floor exercises (of course!) before more Little Darlings arrive with their boy friends.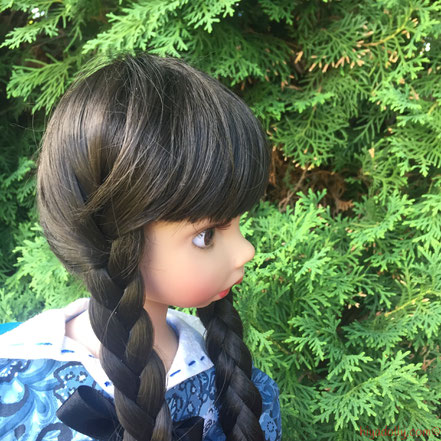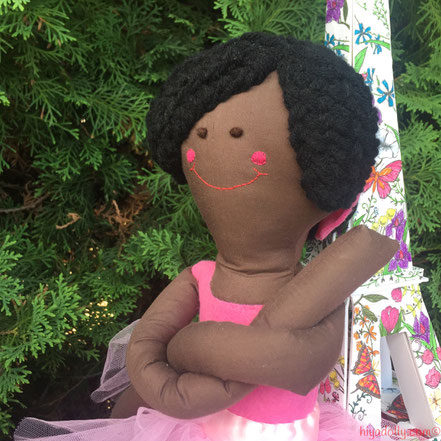 ---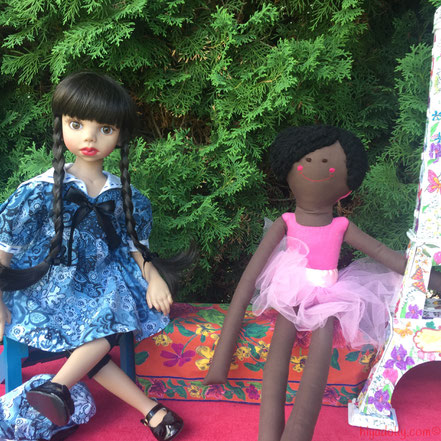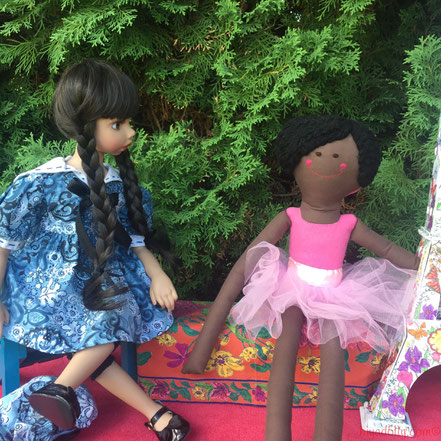 ---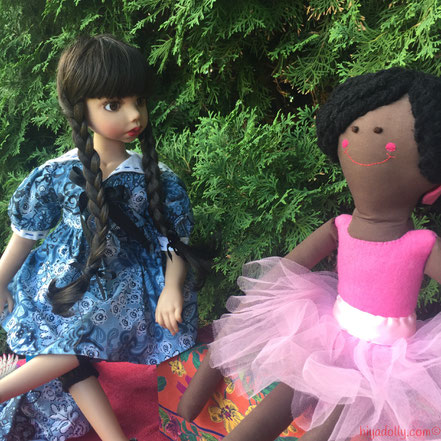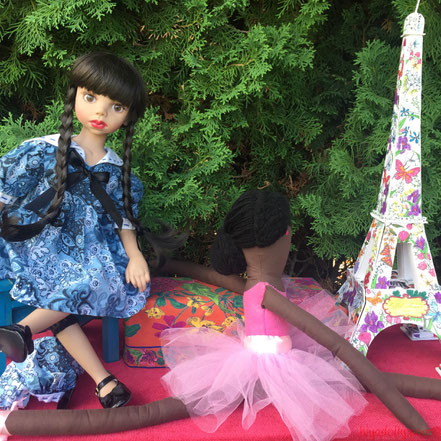 ---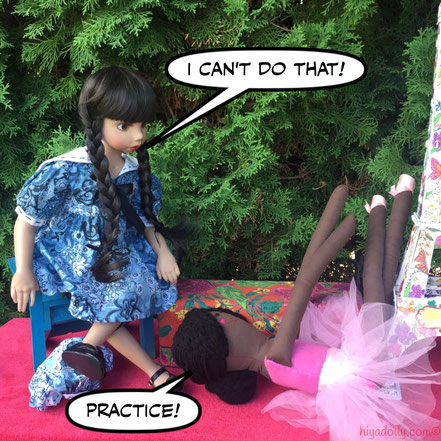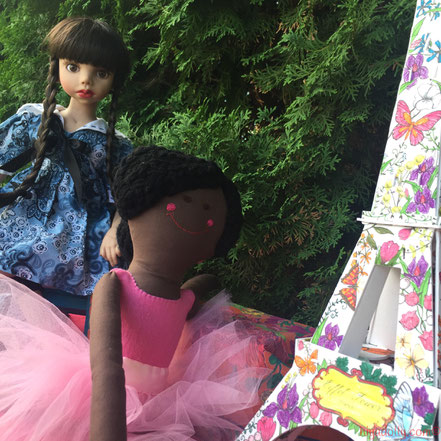 ---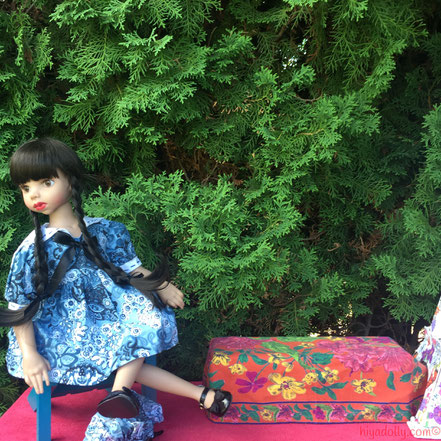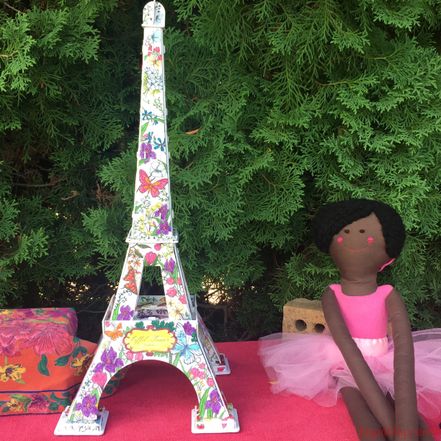 Oh, here they come!
Who is it, Miley?