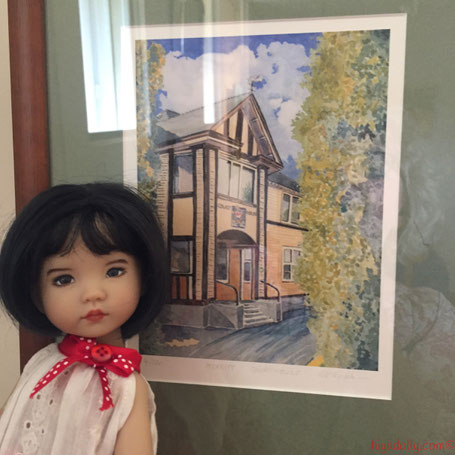 Jiyoon shows us around the local Art Gallery.
Here is a framed painting of the heritage Courthouse Arts Gallery nearby Dolltown. Close enough for the girls to walk to, if I would let them out in the alley by themselves.
So they have to wait until I pop them in my tote for a little company while I do my shifts as Art Gallery Director.
Today it was Jiyoon's turn. I think Jiyoon was hoping to do a little painting while she was there. Not today, Jiyoon!
You wander around while I do a little filing...
Art isn't all fun and games, you know!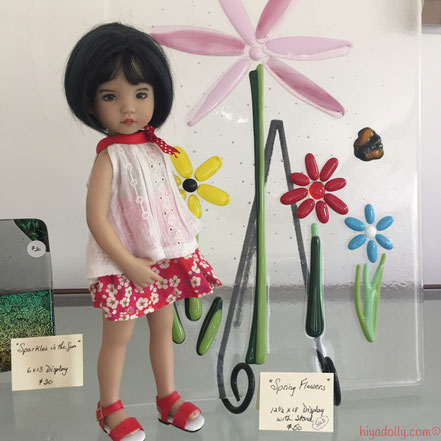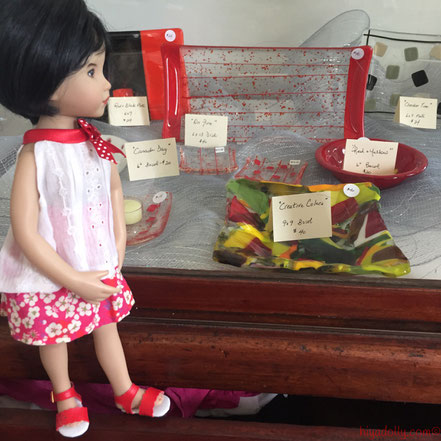 ---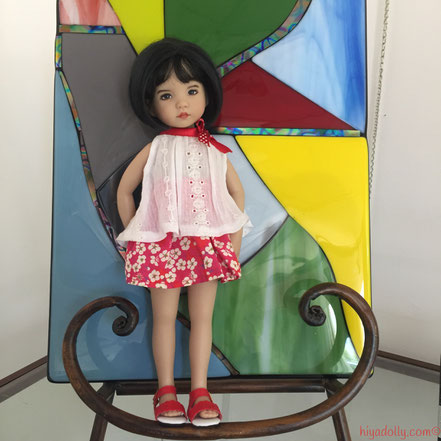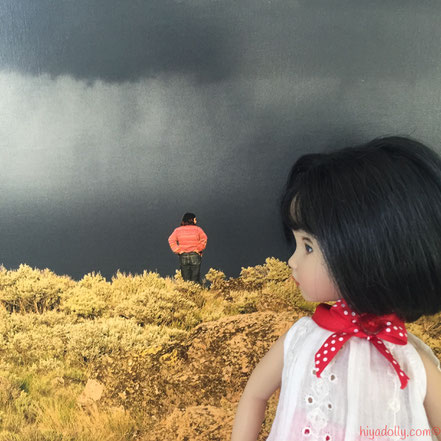 ---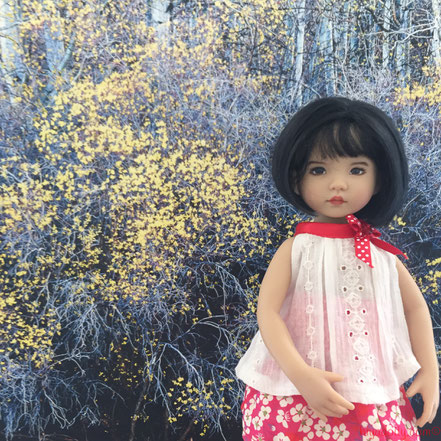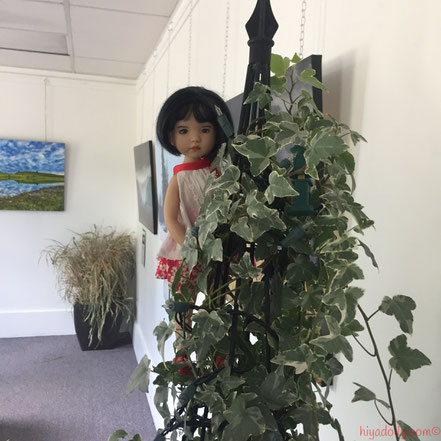 ---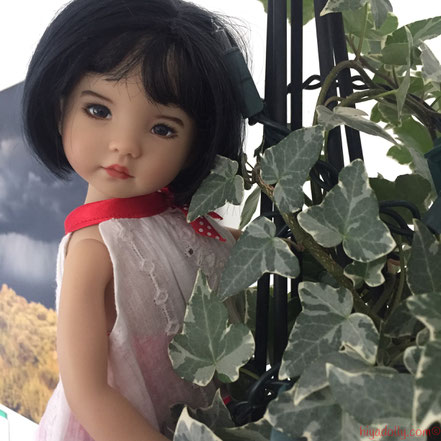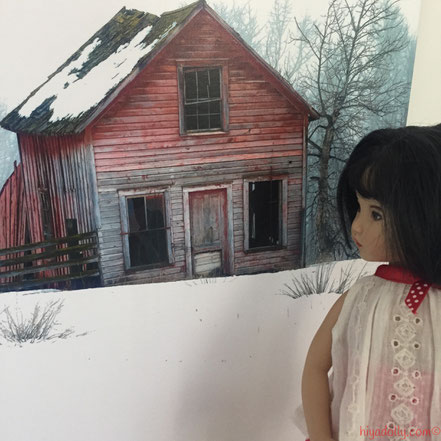 ---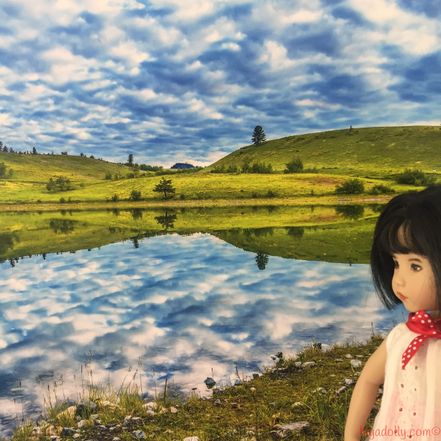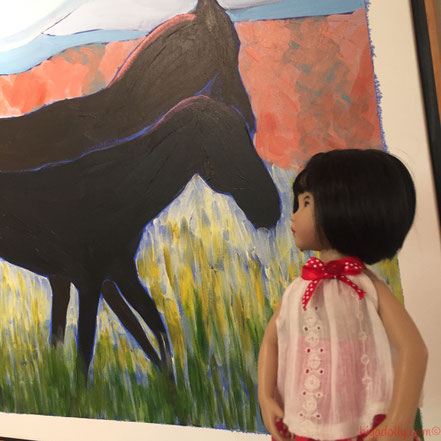 ---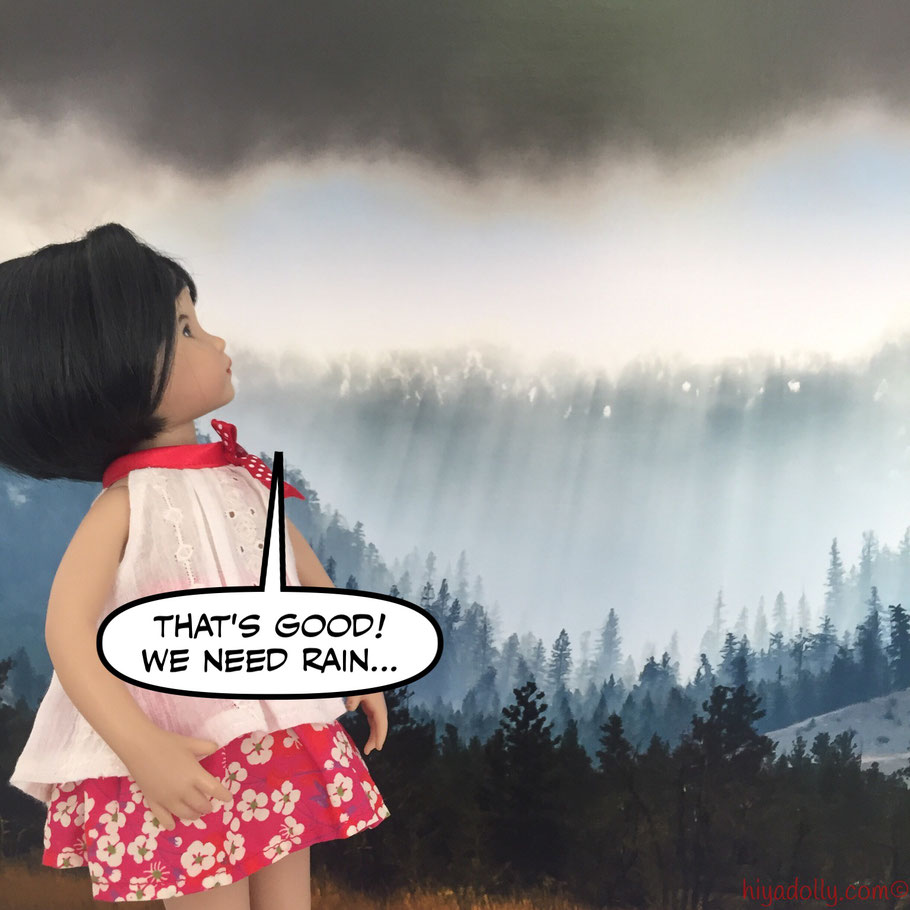 That's true, Jiyoon!
Did you like the art show?
It's time to go. Let's check for clouds...