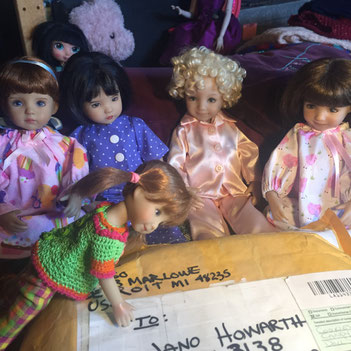 Gifties! How exciting!
While the slumber party was going on, a package arrived in the mail, from our friend April, Fashion Doll Stylist. And from Conner, our Little Darling attending April's Fashion Design School for Girls. (It's Conner's second year! That's another story...)
Now, we have seen photos of Conner over the past months in the cutest shoes! They make them at the Design School...especially for Conner! So we were very excited to find, not only cookies and candies from Paris! But some Conner-designed shoes! Four pairs!
---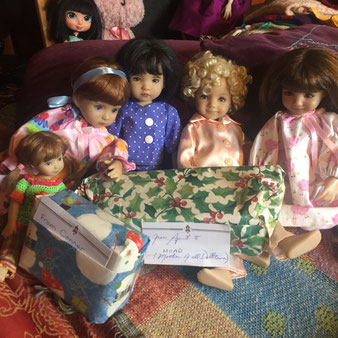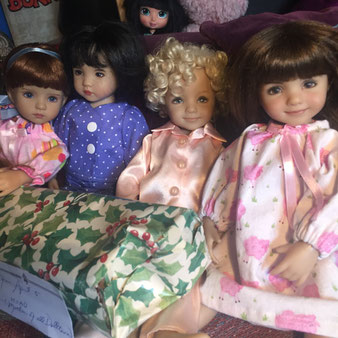 ---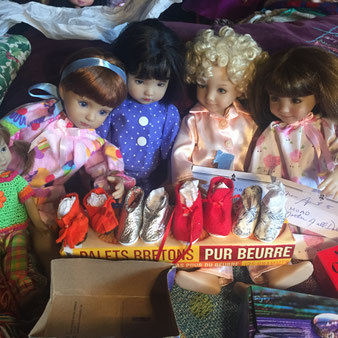 ---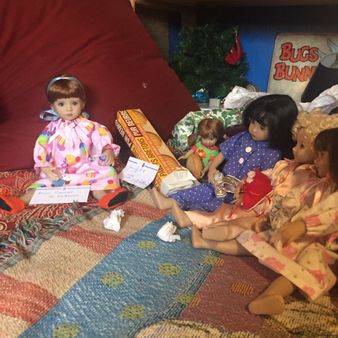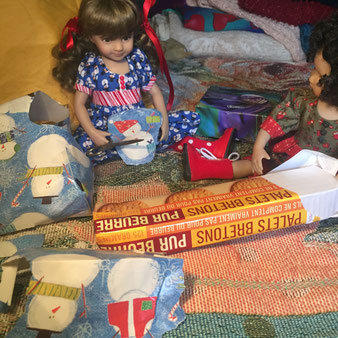 ---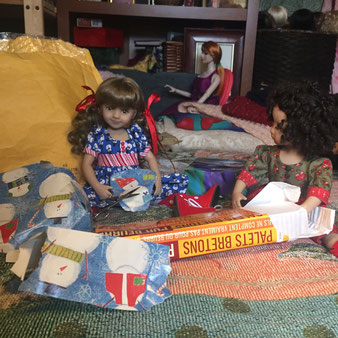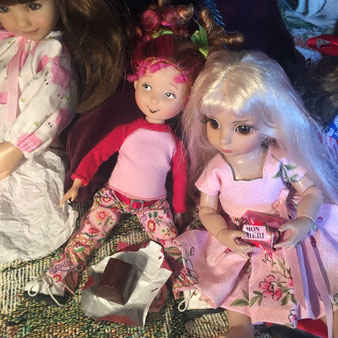 ---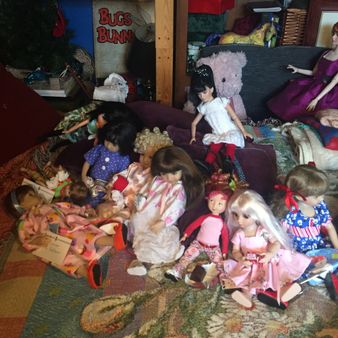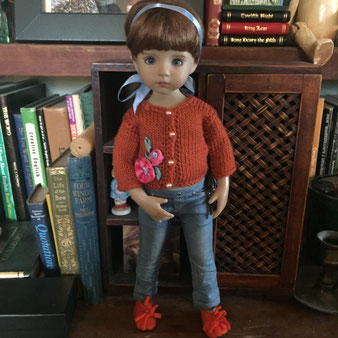 And after an afternoon of lounging, eating, and trying on shoes, Fig chose the pair that matched her pixie hair, and found herself an outfit to go with them.
Way to go, Figgy! How cute is that! 
Thanks, Conner! Nice shoes! Thanks April...what a good design teacher you are!
(And I know it was you who packed the eats back from Paris, and mailed the package. We are truly grateful! Even though the treats are gone....)
Now, the packages aren't done!
Another one has arrived! A familiar box.
We haven't seen a box like that in Dolltown for ages!
Gather round girls! I think we have to find a new letter,
for a new name, for a new girl....