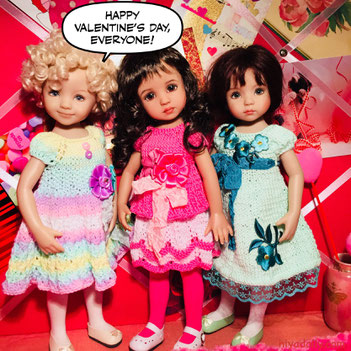 Happy Valentine's Day from all of us here in Dolltown!
Birdy, Indira, and Rosa are wishing you all a sweet day...
The girls are wearing knit dresses, sweaters and lace flouncy skirts (see Xennia) from Nataliya, plus pretty sweaters from other doll dressmakers.
This year the girls dressed newcomer Indira in pink, pink, pink. And she is very happy, with the girls' kindness!
---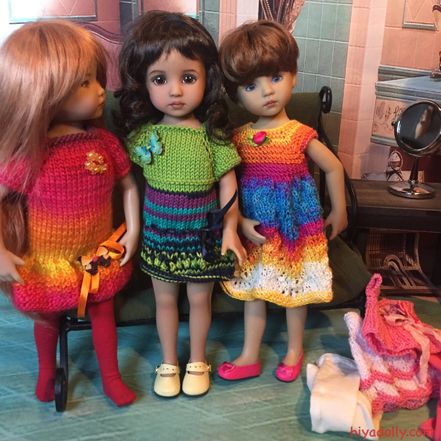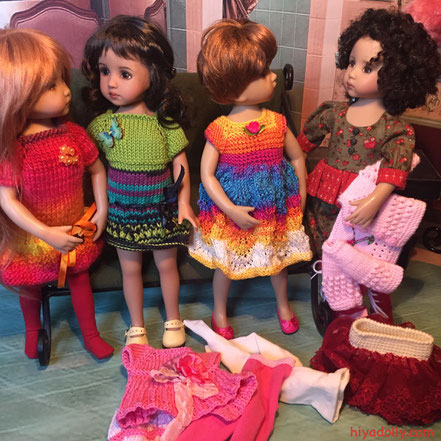 Scout did show up to meet Indira. 
Actually, she immediately took over and helped Indira dress
and choose her leotards...
---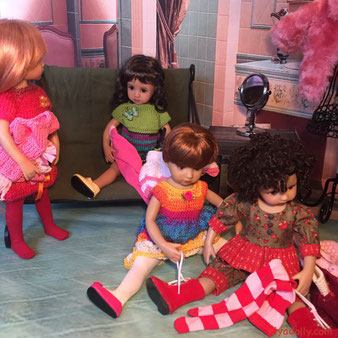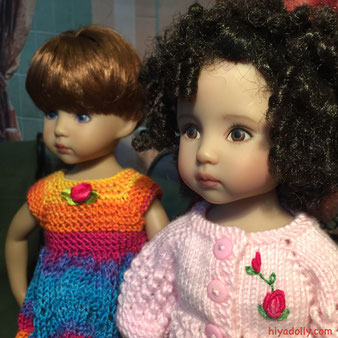 ---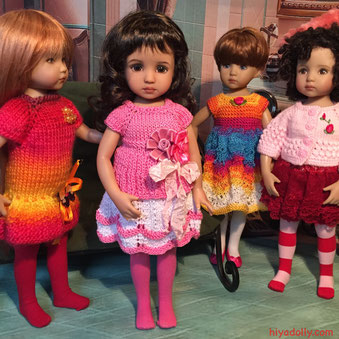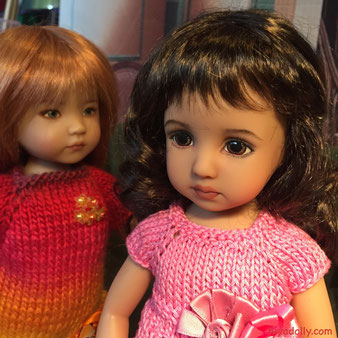 ---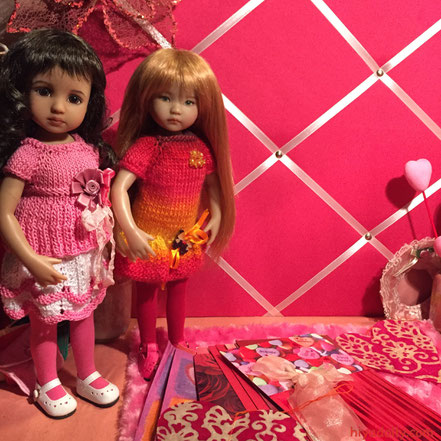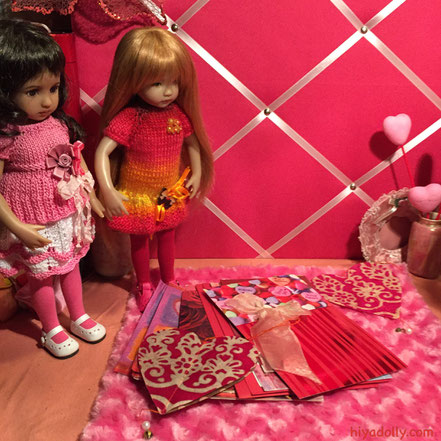 And then the Little Darlings were introduced to their Valentine photo shoot activity... a Wall Collage!
Each girl chose a Valentine's card, from past years, and attach it to the pink wall.
Start them off, Indira and Scout!
---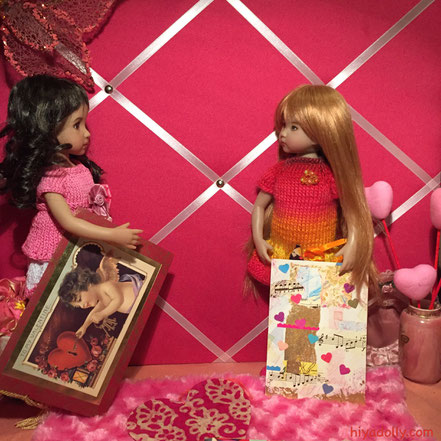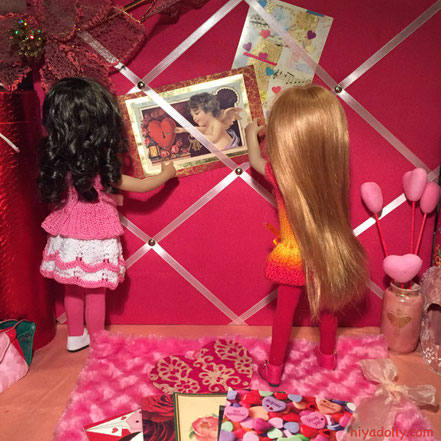 ---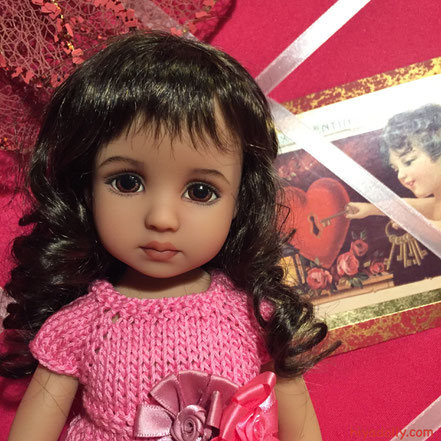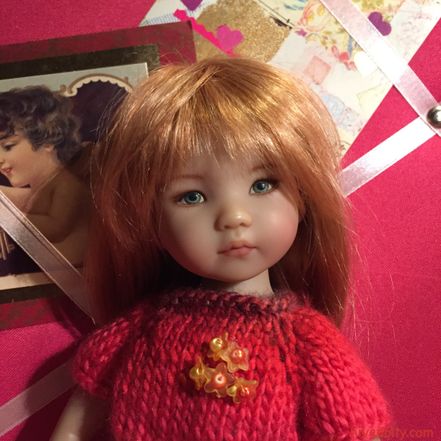 ---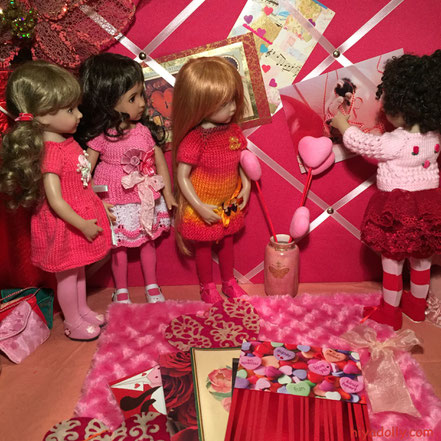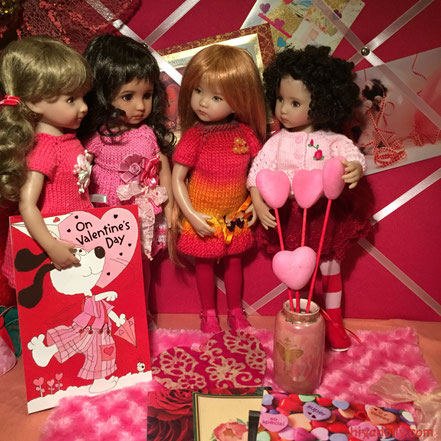 ---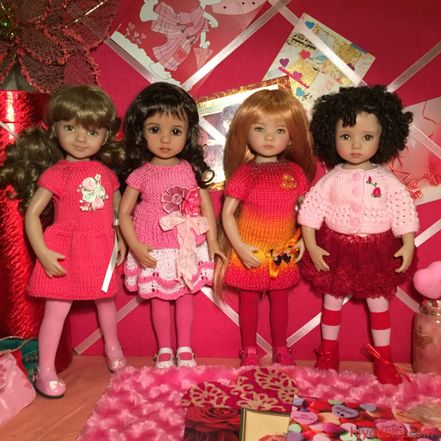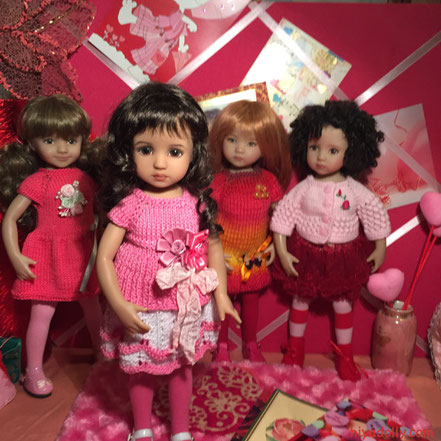 Here are all our LD's by Helen Montgomery Skinner.
From left, Tink, Indira, Scout, and Xennia. 
Sweeties! (As are all our Little Darlings!)
And then, a stream of sweetly dressed girls, to create our Valentine collage.
Life size! Well, doll life sized!
---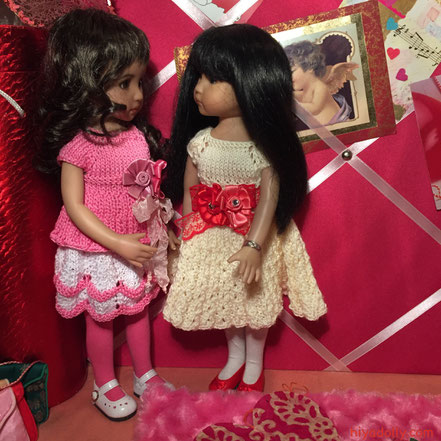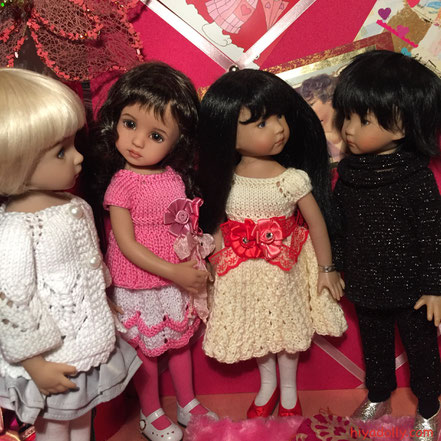 ---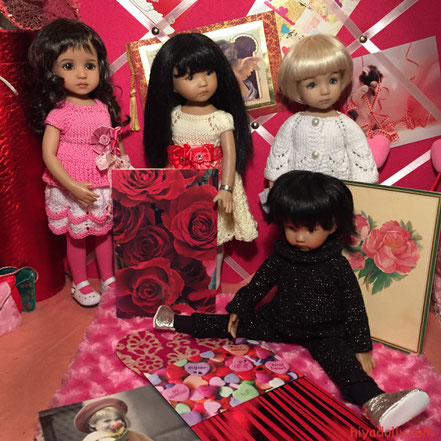 ---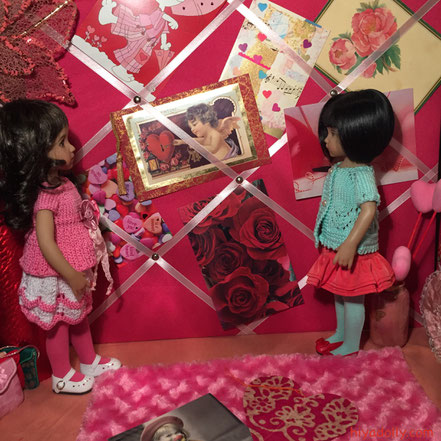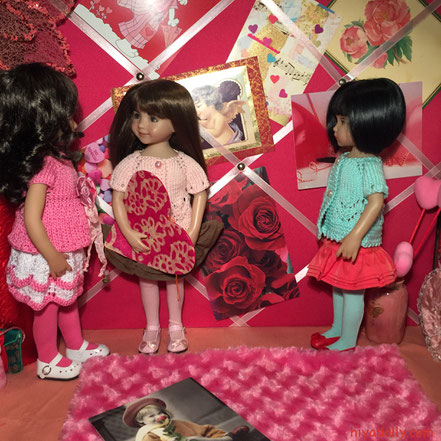 ---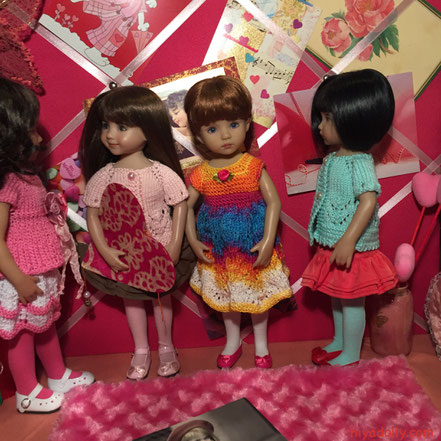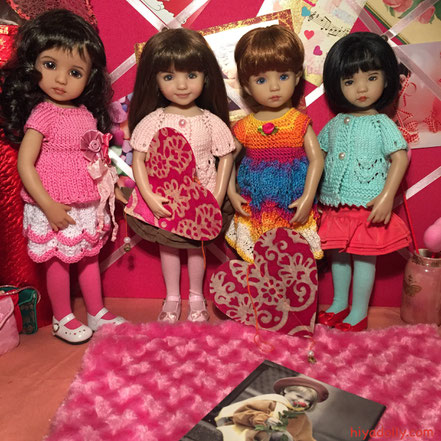 ---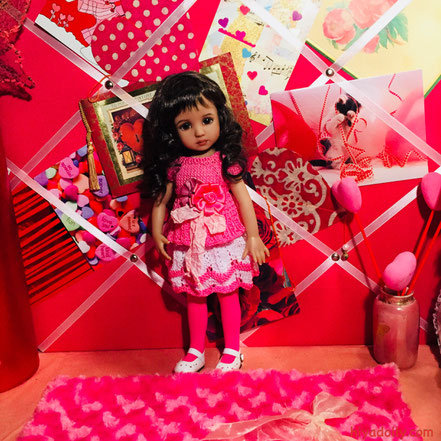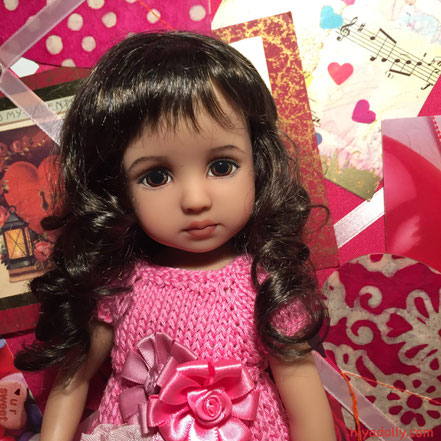 ---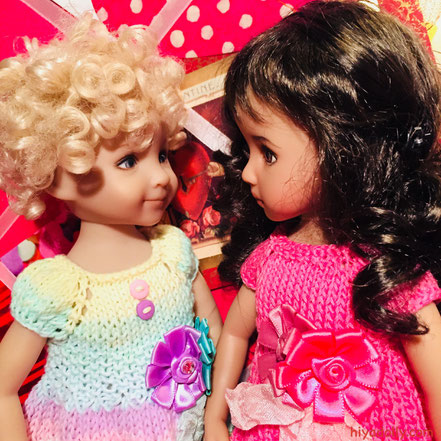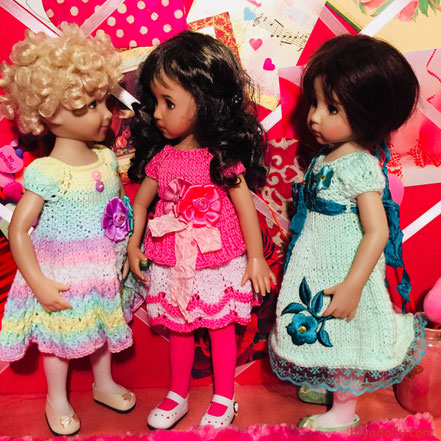 ---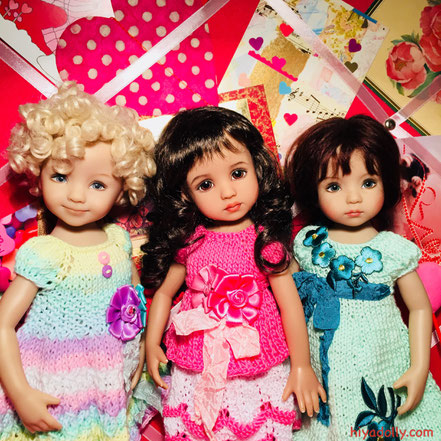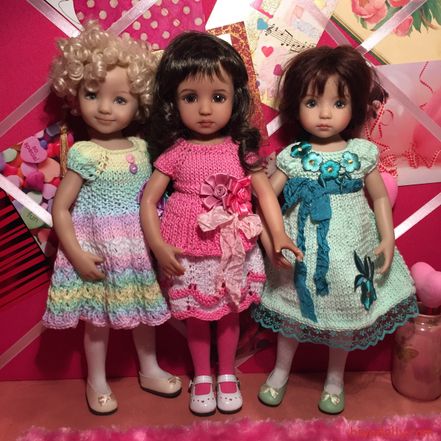 ---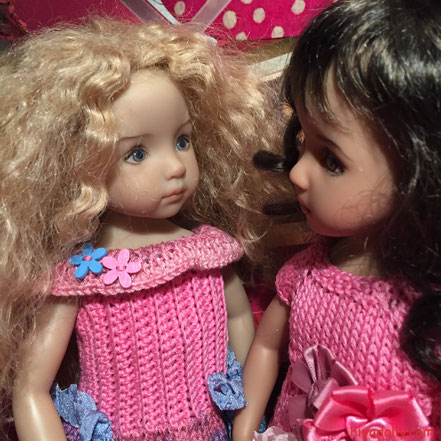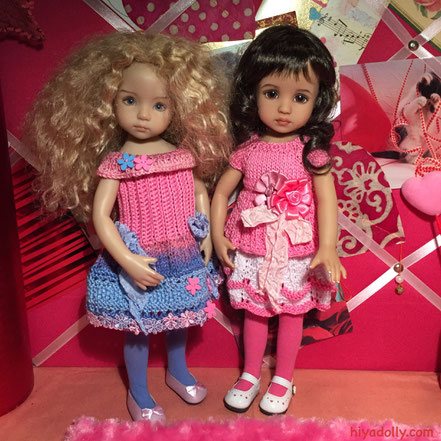 ---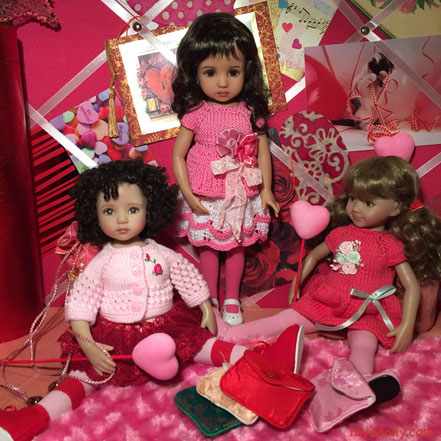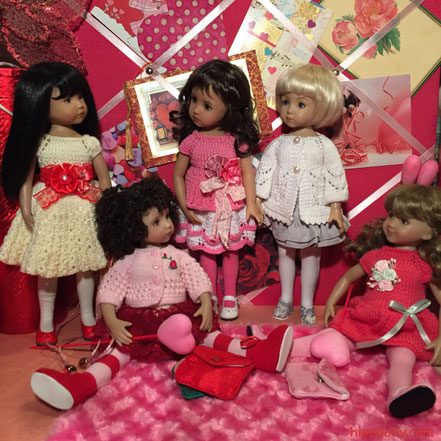 ---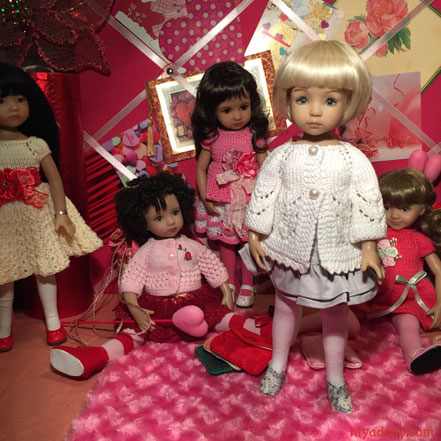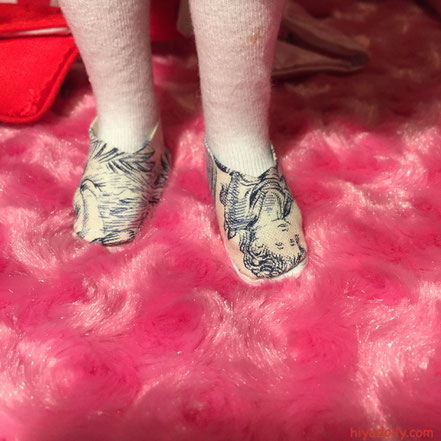 ---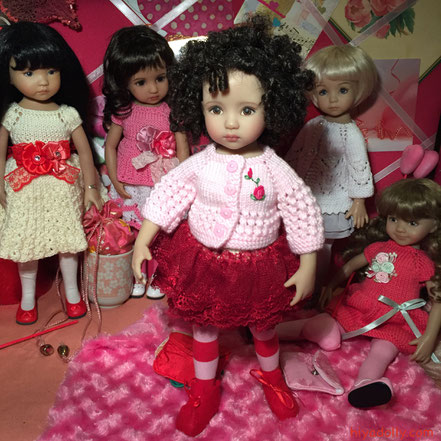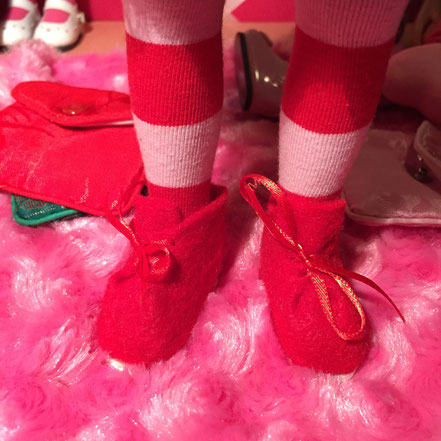 ---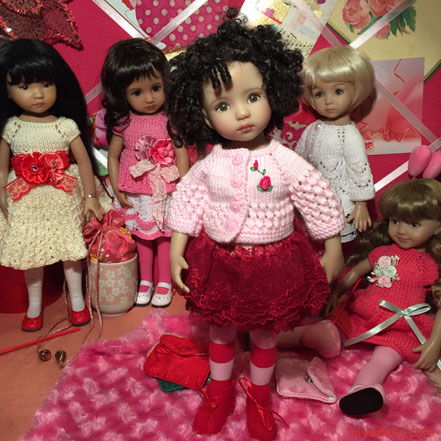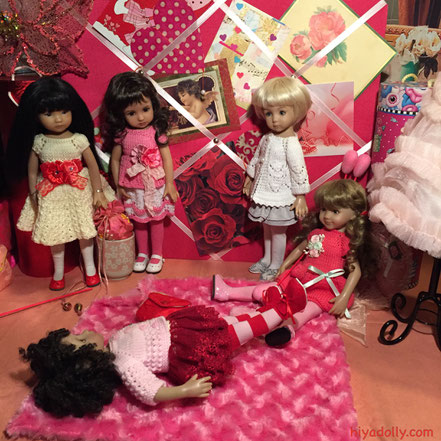 Okay! That's a Happy Valentine's Day in Dolltown!
(What do you mean, where are the heart candies?)
All the Little Darlings got to meet Indira...
And at the end here, Pearl and Xennia got to show off their new shoes
from Conner at April's Design School for Girls!
And an ending that we are familiar with, with Tink and Xennia lounging on the nearest flat surface.
We look forward to telling you about yet another name change and makeover that happened while I was life-distracted. Only noticeable today to the most dedicated Dolltown fans. 
The girls took charge to straighten out a dilemma I had been avoiding...
Stay tuned.
And we hope you have a romantic, or chocolate filled, Valentine's Day.
To see the story of Indira's recent arrival, click here.