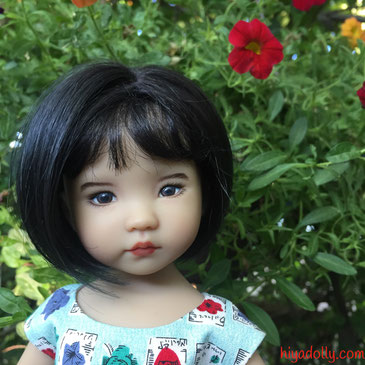 Jiyoon's the early bird today. The sun is shining, the flowers are out....
The Little Darlings are finding their shoes and toys, ready for some garden play.
In the meantime, Indira and Fig make it in to the garden. 
Fig finds Jack getting a little fresh air too! A little mingling...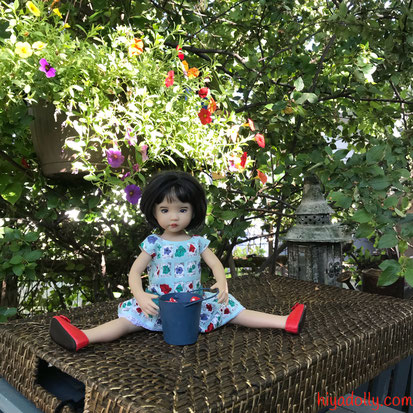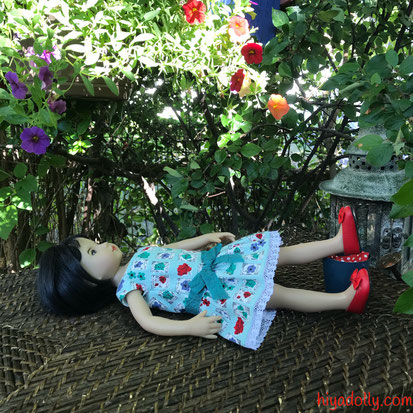 ---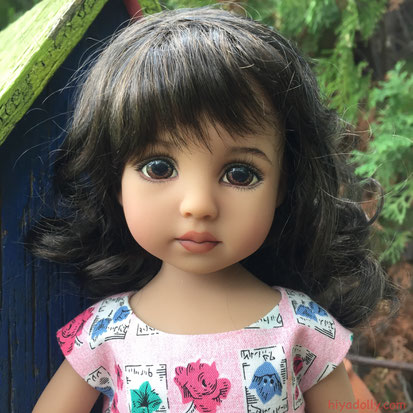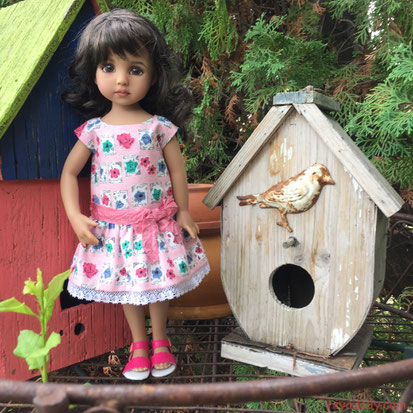 ---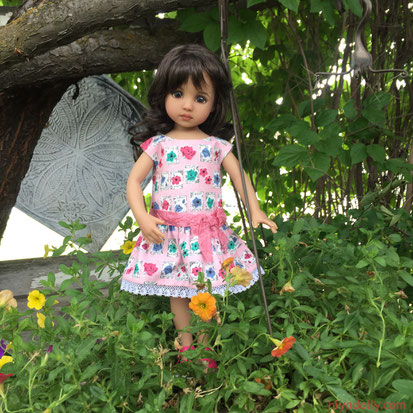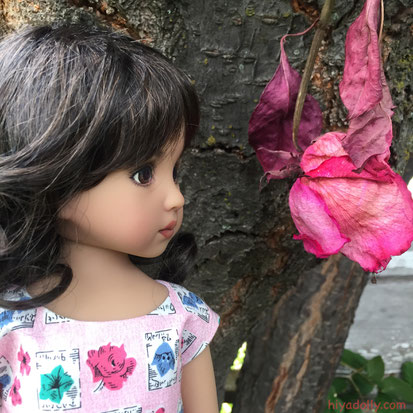 ---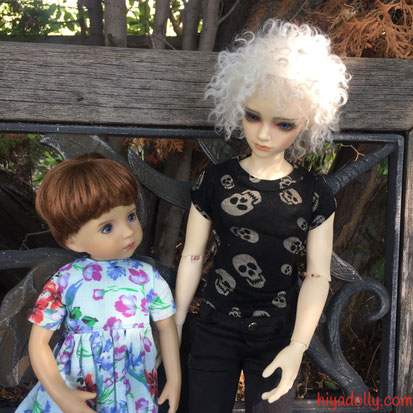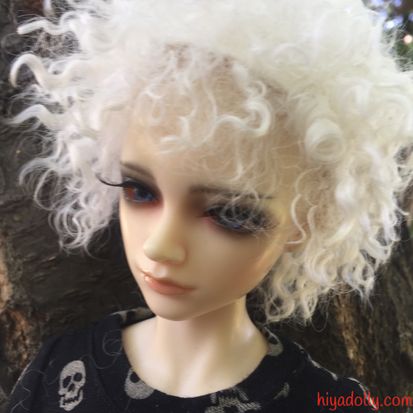 ---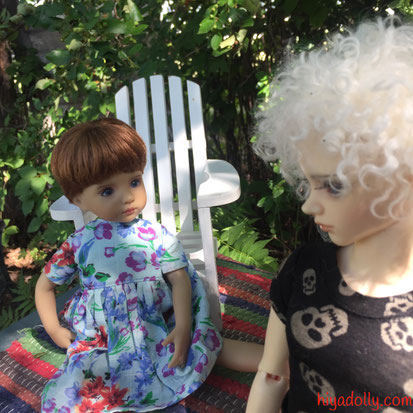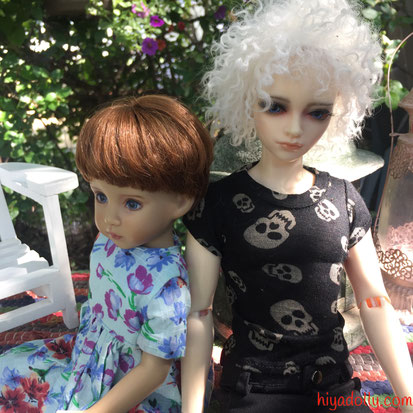 But it's time for play, isn't it? Surely the other girls are ready?
We'll go check...